Honda Bringing NSF250R Racebike to India next Year
Indian motorsport scene is quite happening nowadays and budding racers have multiple options to choose from. To further boost opportunities for motorcycle racers in India, Honda will introduce NSF250R, Moto 3 spec bike to India next year. Honda wants to "develop an iconic Indian rider for national and international championships."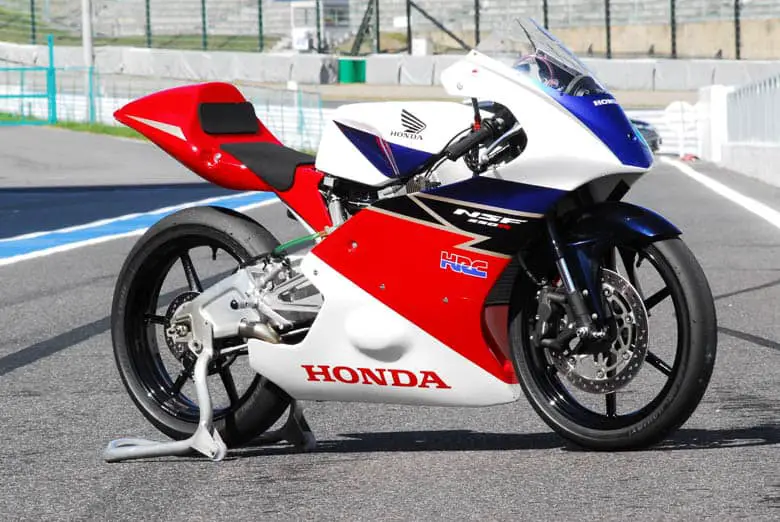 Honda has over 750 Grand Prix wins, and now it wants to replicate this in Asia and Oceania. Three new Honda teams have been created in these regions, including India. These teams will induct Asian riders and give them a chance to compete at international racing championships.
The first team, Honda Asia-Dream Racing will compete in the Suzuka 8 Hours Endurance Race and JSB1000 class of the All Japan Road Race Championship. The next team, Idemitsu Honda Team Asia will give a platform to Asian riders in Moto2. While the Honda Team Asia will compete in the Moto3 class of FIM Road Racing Championship.
These championships are stepping stone to the premier MotoGP championship. Honda two wheeler India said, " it dreams of an Indian rider representing the country in these teams".
Minoru Kato, president & CEO, HMSI, said, "With a clear development path and structured approach to nurturing riders in place, we now want to take Indian motorsport to the next level. We will introduce the Moto3 machine, the NSF250R, as competition bike in India next year. The country's best racers from Honda India Talent Cup and national championships will be racing on the NSF250R in a separate series running parallel to the existing national championships."
Honda NSF250R is a lightweight race-spec motorcycle that's extremely competitive. It's powered by a 249cc single cylinder engine that makes around 50 PS of power. It has a chassis that can be setup in multiple ways to suit a particular riding style. Read more about NSF250R here on Cycleworld website
Prabhu Nagaraj, vice-president, Brand & Communications, HMSI, added, "Riding experience on a purpose-built racing motorcycle will help Indian riders gain a competitive edge, bringing them on a par with international racing at an early stage of their career."
Honda's superbike CBR1000RR is priced at Rs 14.78 lakh in India 
Siddharth has always been passionate about Cars and Bikes. He was the kind of kid that always had the latest Auto magazine in his school bag. He had this dream- to become a professional racecar driver. Finally, in 2012 he found himself racing as a rookie driver in the Polo R Cup national racing championship. Over time he had to readjust the sail and get into automotive journalism to continue enjoying machines on wheels.
Latest posts by Siddharth Sharma (see all)