Indian Motorcycle Reveals the 2018 Line-up
Indian Motorcycles has unveiled its 2018 motorcycle line-up. This time, there are three new additions to the Indian Motorcycle portfolio. This includes Roadmaster Elite, Springfield Dark Horse and Scout Bobber. Now, the Scout Bobber was revealed just last week, and the bookings are open in India. The deliveries of the Scout Bobber will begin by the end of 2017. Read more about the Scout Bobber- Click Here to know more about Scout Bobber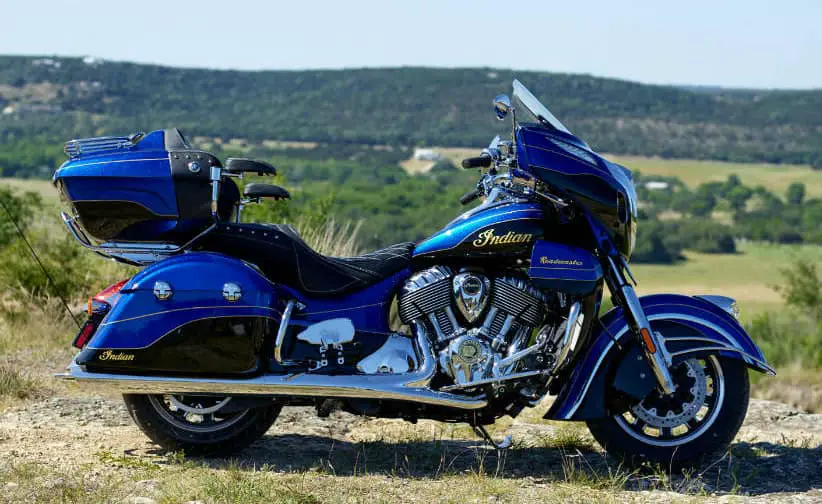 Indian Roadmaster Elite
As the name suggests, the Roadmaster Elite is the special edition motorcycle based on the regular Roadmaster. Apart from being special, it's also a limited edition motorcycle. This Indian features cobalt blue and black paint job. Moreover, there is a 23 carat gold leaf badge on the fuel tank. It has a proper car like touchscreen interface called the Ride Command System and a 300-watt music system. The Roadmaster is already on sale in India, now this Elite variant will be up for grab for the select few.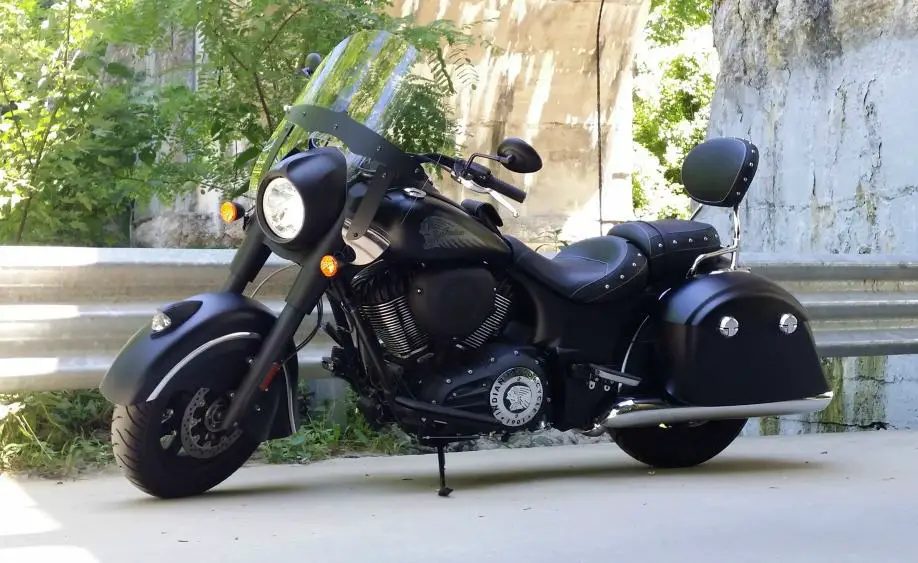 Indian Springfield Dark Horse
This is also a special variant based on the Springfield motorcycle. It gets a distinctive styling overhaul. It's blacked out with matte black paint with gloss black detailings. The open front fender showcases the 19-inch alloy wheel. This bagger motorcycle houses a Thunder Stroke 111 engine 1,811cc V-Twin engine that churns out 161 Nm of torque at 3,000 rpm.
The existing Chieftain Dark Horse is also slightly updated. It now gets a 19-inch blacked out wheel and the Ride Command System is also standard fitment now.
Reid Wilson, Marketing Director for Indian Motorcycle said "The Roadmaster Elite and Springfield Dark Horse are two fantastic motorcycles, with two different attitudes. The Roadmaster Elite packs all the bells and whistles perfect for riders looking for the best of the best, while the Dark Horse brings blacked-out style to the Springfield line."

He added: Apart from these two offerings, we have elevated each and every model – listening to our consumers to bring new features and colours they have asked for."
Watch this video of Indian Roadmaster Elite-
Siddharth has always been passionate about Cars and Bikes. He was the kind of kid that always had the latest Auto magazine in his school bag. He had this dream- to become a professional racecar driver. Finally, in 2012 he found himself racing as a rookie driver in the Polo R Cup national racing championship. Over time he had to readjust the sail and get into automotive journalism to continue enjoying machines on wheels.
Latest posts by Siddharth Sharma (see all)