2017 Cartier Concours Taking Place in Hyderabad on 5th February
Coming 5th of February 2017. The fifth edition of the Cartier Travel with Style Concours d'Elegance will take place in Hyderabad. For all uninformed, the Cartier Travel with Style is one of the most glamorous and famous automotive heritage events. It's held in India every two years. The event will showcased some of the best preserved and rarest vintage cars from all over India. The magnitude of this event is comparable to popular concours such as Villa D'Este Concours D'Eleganza of Italy and the Pebble Beach Concours D'Elegance of North America.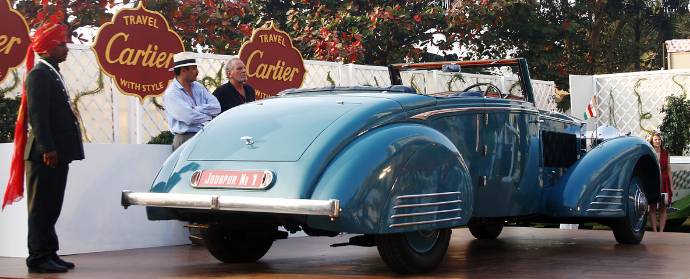 In the past, the four former editions of the Cartier Travel With Style took place in Mumbai and Delhi, but this year the organisers decided to take the heritage exhibition to the princely location of Hyderabad. The Taj Falaknuma Palace in Hyderabad is the chosen venue for the 2017 Cartier Travel with Style.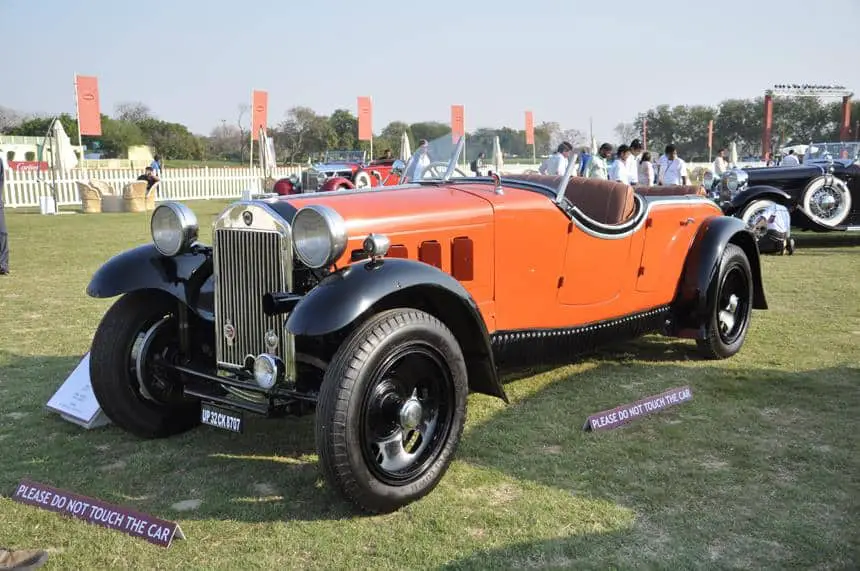 The Cartier Travel with Style Concours d'Elegance recently got associated to Fédération Internationale des Véhicules Anciens (FIVA) World Motoring Heritage Year Program under the auspices of UNESCO. As a consequence, a special FIVA Preservation Award will be awarded this edition onwards. This special award will honor the best preserved classic automobile displayed within the concours´ Preservation Class category.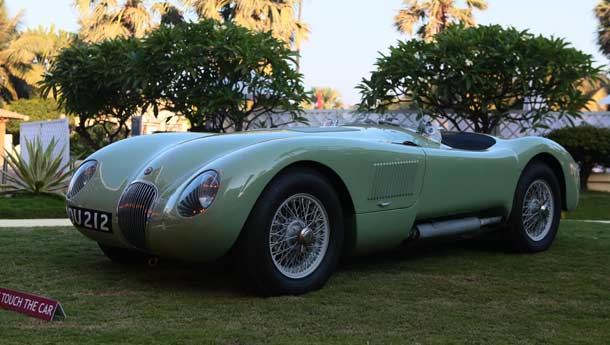 Manvendra Singh, Curator- Cartier Travel With Style, said: "It is nice to have international recognition for the Cartier Concours, not only from FIVA but also from our distinguished panel of Judges, who love to return to the event. We are proud to organise a uniquely Indian event promoting Indian automotive heritage."
The jury will include HRH Prince Michael of Kent, Simon Kidston, Jean Todt, Professor Gordon Murray, Lord March, Lapo Elkann, Peter Stevens, Sir Michael Kadoorie Sandra Button, former racing driver Sir Stirling Moss OBE, multiple world champion in the MotoGP Giacomo Agostini, Yasmin Le Bon and Nicholas Coleridge.
Competition categories for 2017 edition of Cartier Travel with Style Concours d'Elegance:
Pre-War Classics – Rolls Royce
Pre-War Classics – Open to all cars build between 1919 and 1945
Post-War Classics – Open to cars build between 1946 and 1961
Américain Aérodynamique Class – American cars of the 30s with styling inspired by Aerodynamics
Roadsters Class Till 1961 – Celebrating Cartier's "Roadster" brand
Indian Heritage Class – Vintage cars of India from 1946 to 1960
Preservation Class – Open to all cars up to and including 1961
Veteran-Vintage Class – Up to and including 1930
Pre-War Classics – From 1931 up to and including 1945
Post-War Classics – From 1946 up to and including 1964
Siddharth has always been passionate about Cars and Bikes. He was the kind of kid that always had the latest Auto magazine in his school bag. He had this dream- to become a professional racecar driver. Finally, in 2012 he found himself racing as a rookie driver in the Polo R Cup national racing championship. Over time he had to readjust the sail and get into automotive journalism to continue enjoying machines on wheels.
Latest posts by Siddharth Sharma (see all)