Next-Gen Micra Teased Before Official Paris Motor Show Unveil
Nissan Micra has been a game-changing product for the company. However, it's been long since it received some cosmetic upgrades. But Japanese manufacturer will take care of that by unveiling the next generation Micra at the 2016 Paris Motor Show. In the meantime, the company has released a teaser to generate a buzz around it.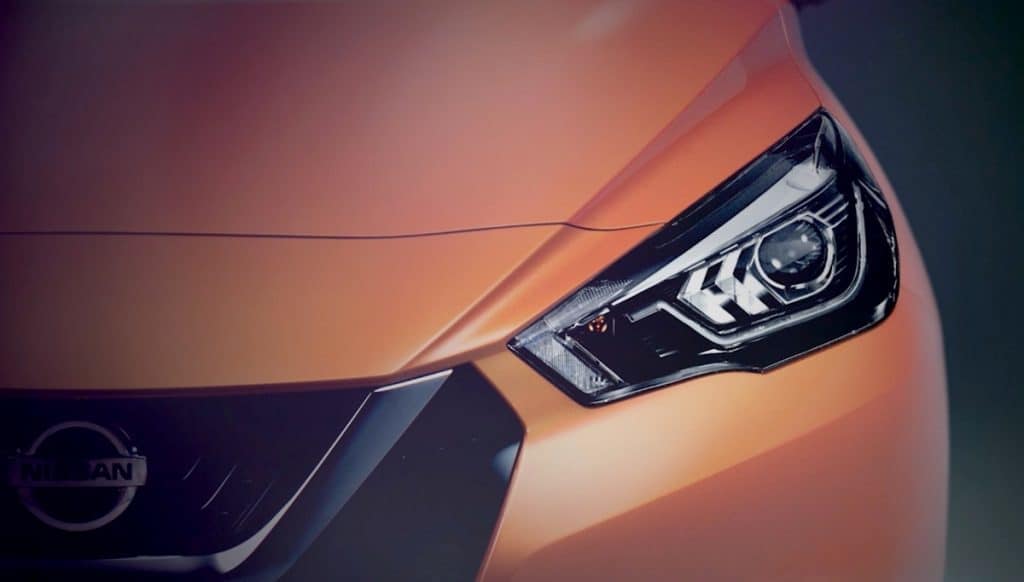 It can be made out from the teaser that the design of the new Micra is inspired by the sway concept that premiered at the 2015 Geneva Motor Show. The sway concept sported elements like V-motion grille, boomerang headlights, boomerang taillamps, and sporty twin trapezoidal exhaust. Sway concept also had Nissan's floating roof design that gave it coupe-like looks.
Initially, the next-gen Micra will be produced at the Renault's Flins facility, near Paris. But will be offered in international markets next year onwards.
Reports suggest that the new Micra will be based on the Renault-Nissan CMF B platform, which will make it slightly longer and wider compared to the outgoing model. The hatchback will be offered with both petrol and diesel engines with a manual or an automatic transmission. The headlamps and taillights will feature LED lighting and daytime running lights. The larger dimensions of the CMF B platform will also result in increased cabin space compared to the currently available model. Watch official video-

Nissan will reveal the new Micra on September 29th at the Paris  Motor Show. We expect the new model to shed its cute and bulbous shape and turn into a sharp, sculpted sporty hatchback. That said, this Micra will be the Euro-spec car and experts say that the Indian-spec model will be something different.
Also See: Fiat Urban Cross launching on 26th September, Bookings open!
Siddharth has always been passionate about Cars and Bikes. He was the kind of kid that always had the latest Auto magazine in his school bag. He had this dream- to become a professional racecar driver. Finally, in 2012 he found himself racing as a rookie driver in the Polo R Cup national racing championship. Over time he had to readjust the sail and get into automotive journalism to continue enjoying machines on wheels.
Latest posts by Siddharth Sharma (see all)