Top 11 Autonomous Car Companies to Watch Out for
Autonomous cars are cars that can perceive what is happening around them and are capable of navigating their surroundings without any intervention from human beings.
There are currently over 50 companies racing towards the realization of vehicle autonomy. Despite there being a lot of progress, the technology is far from perfect.
Companies such as General Motors (GM) and Apple are working to become one-stop shops. This means that while the majority are partnering with third-party hardware, software and firmware providers; Apple and GM will be self-reliant. The race is tight. Everyone wants to get there first.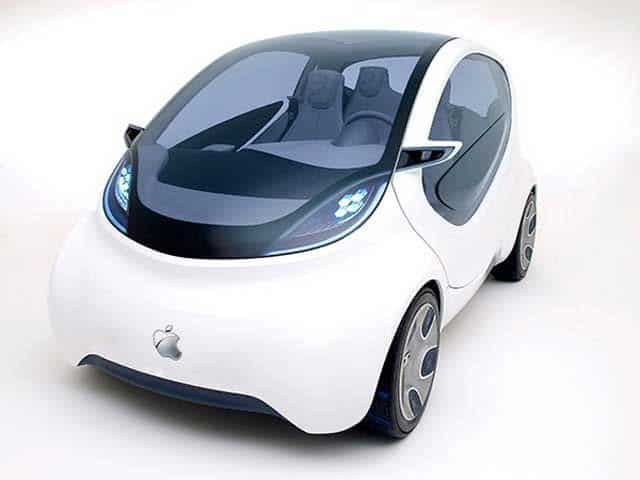 Getting to the finish line involves scaling through a five-step hierarchy. At level 5, vehicles won't need a steering wheel. They will be so independent that they can navigate pre-mapped courses without manual help. The company that gets there first will be able to establish consumer trust and make their brand name synonymous – much like what Uber did with ridesharing.
The end game doesn't stop there for the winner. Automakers will also need to develop business strategies around vehicle autonomy. Much of it will involve generating profits through taxi and delivery services. According to Goldman Sachs Group Inc., revenues from ride-sharing and ride-hailing could grow from $5 billion to $285 billion within a decade. This is more than thrice the revenue GM accrues annually.
So, who is in the lead when it comes to creating and deploying driverless cars? Let's have a look at top contenders
1. General Motors (GM)
General Motors is widely known for its line of car brands – Buick, Wuling, GMC, Holden, Chevrolet and Cadillac. Work surrounding autonomous vehicles began as early as the 1930s. Serious efforts, however, did not start until recently.
Currently, the automaker is following Apple's approach where it designs and develops autonomous cars with the accompanying software. Their latest contribution into autonomous driving is the Cruise AV, a self-driving Chevrolet Bolt that features Level 4 capabilities. The car has no pedals or a steering wheel.
By 2019, GM plans to deploy driverless taxis in some of the largest cities. Having set for itself such a short timeline, the company tops the list. Majority of the other automakers are set for 2020 and beyond.
The plan has attracted a huge investment from Japanese tech giant SoftBank Vision Fund and GM itself. SoftBank contributed $2.25 billion with GM channelling $1.1 billion into their autonomous driving unit in May this year.
General Motors, however, still has a long journey ahead. The Cruise AV doesn't go any faster than 25mph. In addition, production costs are in the range of $200,000 per vehicle. Last year alone, 22 out of the 27 accidents reported in California involved a Cruise AV. With the heavy investments, nevertheless, the company might get there in due time.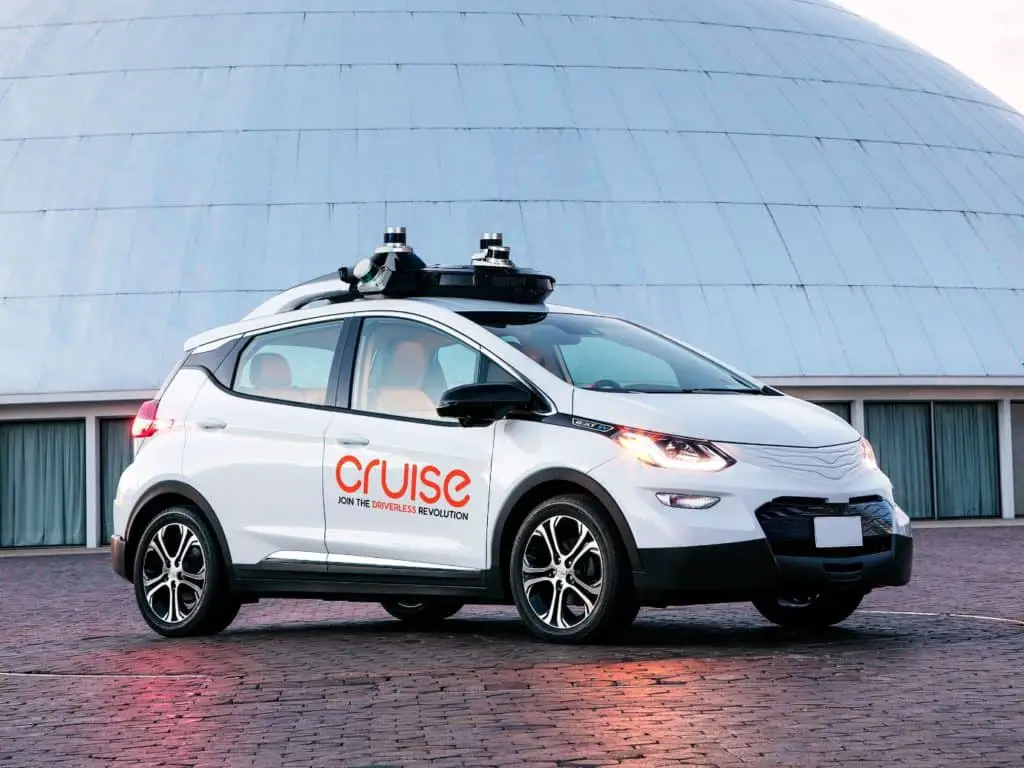 2. Waymo
Waymo was first launched by Google as a self-driving technology project back in 2009. Today, it's an independent autonomous car company that drives over 25,000 miles a day.
When the company started out, most of the other car manufacturers were still watching from afar. Currently, it leads the pack when it comes to human-machine interface and on-road testing. Its systems are phenomenal.
Waymo comes second to General Motors because it's yet to build its own cars. It currently uses the Chrysler Pacifica minivan to navigate San Francisco. In the past, it has partnered with different automakers to cover more than 8 million miles in over 20 cities in the U.S.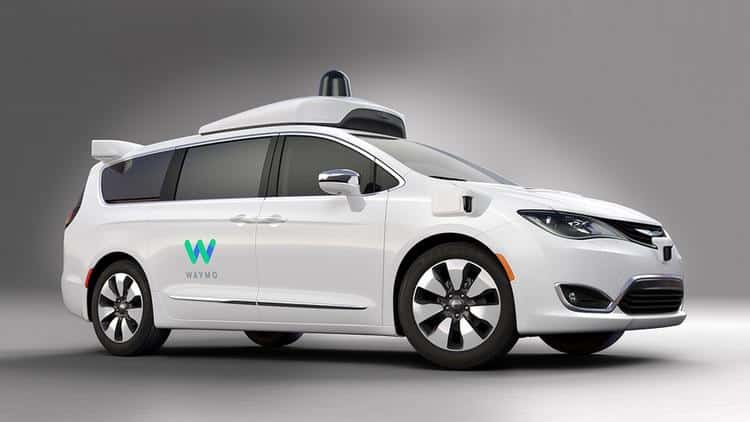 Waymo is the first company to have tested its Level 4 driverless cars on people other than its employees. It was also the first driverless technology company to submit to the federal government a report on its public safety. It has recorded the least number of incidences and cases if disengagement on public roads.
Currently, plans are underway to introduce a fleet of over 20,000 Level 5 self-driving Jaguar SUVs. Logistics and delivery services could also be handled by Honda Motor Co. in the next few months. In addition, a pilot program that involves driving around paying Phoenix customers will be launched this year.
3. Daimler-Bosch
Daimler is the company behind the premium car brand Mercedes Benz and one of the world's largest commercial vehicle manufacturers. Earlier this year, the automotive company partnered with Bosch, a leading electronics and engineering company, to produce self-driving vehicles scheduled to hit the streets by 2020.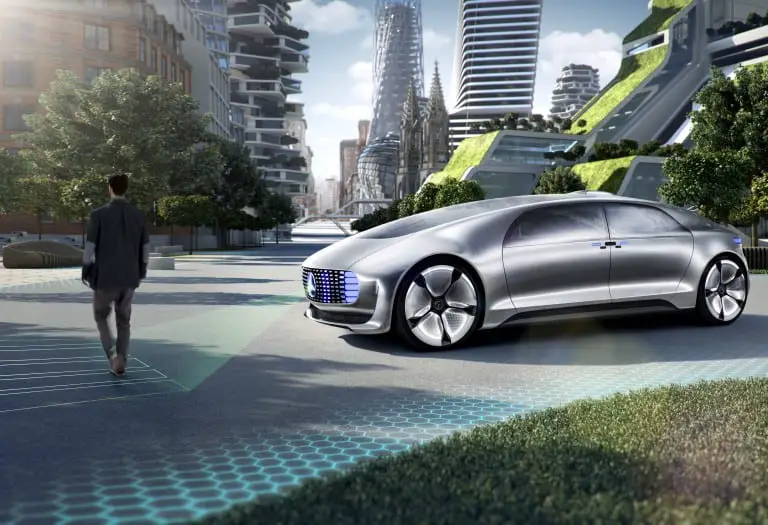 Engineers from both companies will be working side by side in Silicon Valley and Stuttgart. Not much is known about their pilot program. Executives announced that vehicles could include a steering wheel and a safety driver. Customers will ride for free along selected courses during tests.
Daimler will be responsible for providing a mobility service controlled by an app. The self-driving system will be built on NVIDIA's artificial intelligence program. Bosch, however, is working to develop its own computer system that will control the cars.
Daimler will also provide Mercedes B- and S-class vehicles and the test equipment on which Bosch will run its many control units, sensors and actuators. By next year, the two companies plan to have launched self-driving taxis in Silicon Valley. Checkout- Mercedes EQC electric SUV first look
4. Ford
The first announcement by Ford concerning autonomous cars came in 2016. The plan was to produce fleets of fully autonomous vehicles. There would be no pedals, steering wheels or need for gas. The focus is on commercial vehicles rather than consumer ones.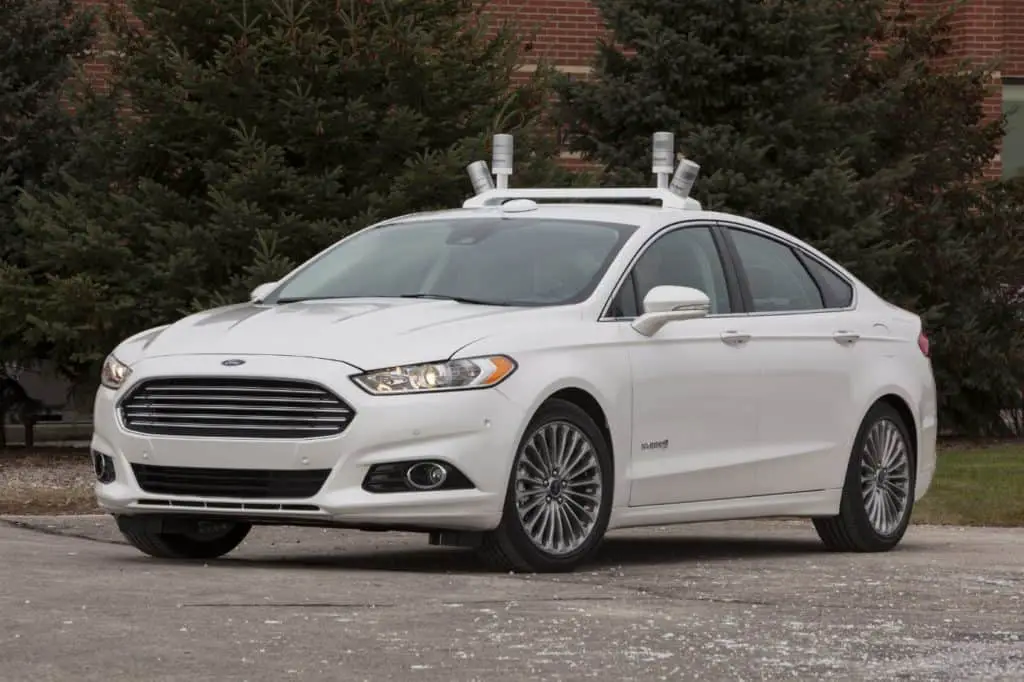 To attain its goal sooner, Ford founded a separate self-driving car company dubbed Ford Autonomous Vehicles. In addition, the automaker partnered with the Pittsburgh-based artificial intelligence company Argo AI to provide the necessary self-driving technology.
The team at Argo is strong and includes former Uber's lead engineer Peter Rander and former Waymo's director of hardware development Bryan Salesky.
Currently, Ford is a little bit behind compared to other automakers. Its latest contribution is a 3rd generation Ford Fusion that incorporates Argo's technology. The company also faced a major setback last year when Mark Fields, former CEO, was fired for not sharing the same vision for autonomy.
Plans are in place to have Level 4 driverless cars by 2021. A factory is also being built in Michigan to produce autonomous vehicles. The company is already carrying out tests with Domino's Pizza and Postmates in the delivery of pies and cargo respectively. Investments are expected to hit $4 billion by 2023.
5. Volkswagen Group
A few years ago, Volkswagen was the second company to have carried out the highest number of on-road tests after Google. Currently, its car brand Audi, which is owned by VW AG, has one of the best driverless vehicles on sale – the Audi A8.
Volkswagen has teamed up with Aurora Innovation, a self-driving technology company, to integrate the latter's software, sensors and hardware into Volkswagen cars.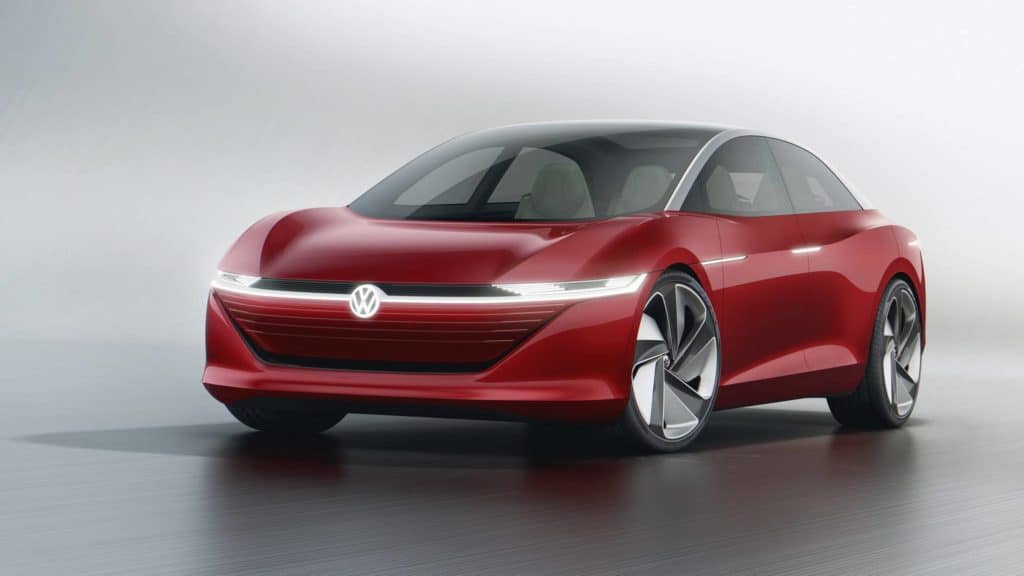 The Audi A8 can go up to 37mph without human assistance. It uses the Light Detection and Ranging (Lidar) technology in its Traffic Jam Pilot system to navigate the road hands-free.
The team at Aurora comprises leading professionals within the industry including Sterling Anderson, Drew Bagnell and Chris Urmson who were involved in Google's driverless technology efforts, Tesla's Autopilot initiative and Uber's self-drive team respectively.
The company plans to launch up to 20 driverless vehicles by 2025. It already has 4 models in its lineup of futuristic concept cars. The latest concept is the I.D. Vizzion which will allow passengers to communicate with it using gestures and voice.
Volkswagen plans to invest up to $40 billion in its driverless technology. The company has already been given the green light to produce its first concept electric and autonomous shuttle – The VW Sedric.
6. BMW-FCA-Intel
In 2016, BMW partnered with sensor and camera manufacturer Mobileye and Intel to produce autonomous vehicles before 2021. The iNEXT model is expected to make its debut soon. It will mark the foundation of BMW's long-term strategy and the beginning of its ridesharing business plan.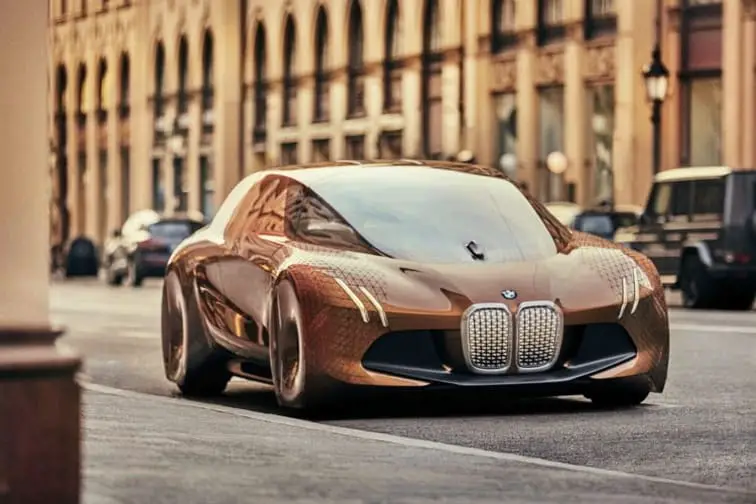 Currently, BMW has over 40 Level 4 autonomous cars. They operate around California and Munich. In 2021, the company plans to launch Level 3 driverless cars for consumers. Ride-hailing Level 4 and 5 driverless cars will also be launched the same year.
Fiat Chrysler Autonomobiles NV and German-based parts-maker Continental AG also partnered with BMW this year.
According to the CFO, BMW isn't ready to deploy self-driving cars into the highway yet. The technology still requires more development. The company, however, has over 1,000 people working in research and development to realize its autonomous goal.
7. Aptiv
Aptiv PLC is an autonomous driving software developer that emerged from Delphi Automotive – an auto parts company that went bankrupt more than a decade ago. Currently, it is the only company whose technology almost matches that of Waymo.
Aptiv's technology is one to be watched. The company has been running tests on autonomous driving since 2016 in Singapore. This has been greatly facilitated by the difference in testing regulations outside Europe and the United States.
Its investments in autonomous driving have been huge. Last year, Aptiv bought Ottomatika, a software maker to accelerate its efforts towards full autonomy. The company also has stakes in Quanergy Systems, Innoviz and Leddertech. The three are Light Detection and Ranging (Lidar) manufacturers.
Its largest investment, however, was buying NuTonomoy, a self-driving tech company that had been carrying out tests in Singapore and Boston at city-like speeds. A partnership with Lyft is already in place to produce Level 4 driverless cars. By 2019, Aptiv plans to have scaled its systems for production.
It also estimates to have fully operational self-driving cars by 2021. It's working with Bayerische Motoren Werke AG and Audi AG vehicles to test and improve its technology.
8. Renault-Nissan-Mitsubishi Alliance
Being one of the largest Alliances today, the collaboration between these three automakers hopes to realize something solid within the next 10 years. A pilot program for self-driving taxis is scheduled to debut in Japan this year.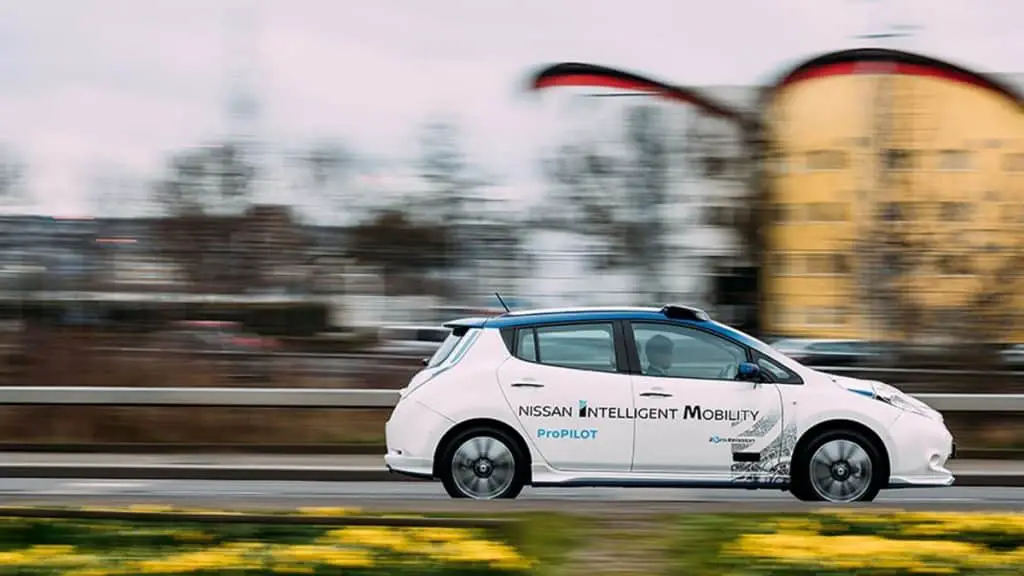 Nissan has been able to deploy its ProPILOT program much faster than GM has with its Super Cruise. The system is able to keep a car in its lane and can quickly stop it if the car at the front comes to a sudden halt.
This is one of the few tricks Nissan has been able to pull from its sleeve on its way to realizing vehicle autonomy. Currently, the automaker is carrying out trials on fully autonomous vehicles in California.
Renault, on the other hand, has a new concept car – the Symbioz. It's estimated to hit 80mph in fully autonomous mode. Drivers will be able to switch from manual control to full autonomy at the touch of a button. It is, however, not expected to go on sale.
Renault plans to follow in Nissan's footsteps when it comes to carrying out tests. Its electric Zoe model will hit the streets of Rouen and Paris later this year for testing.
Both companies have the largest share in the Alliance, with Renault having more control than Nissan. A six-year strategy is already in place with the aim of reaching up to €10 billion in revenue. Investments are being directed towards electric cars, autonomous vehicles and connected technologies.
9. Volvo-Autoliv-Ericsson-Zenuity
Volvo has been doing a lot for its fleet. By 2020, the company plans to eliminate all injuries caused by accidents involving its cars. It has over 500 people working to develop its own autonomous technology.
Already, its Pilot Assist system allows for 15 seconds of hands-free driving. Its parent company, Zhejiang Geely Holding Group, plans to hit the market with autonomous vehicles in 2021. Tests are already underway in Gothenburg, Sweden.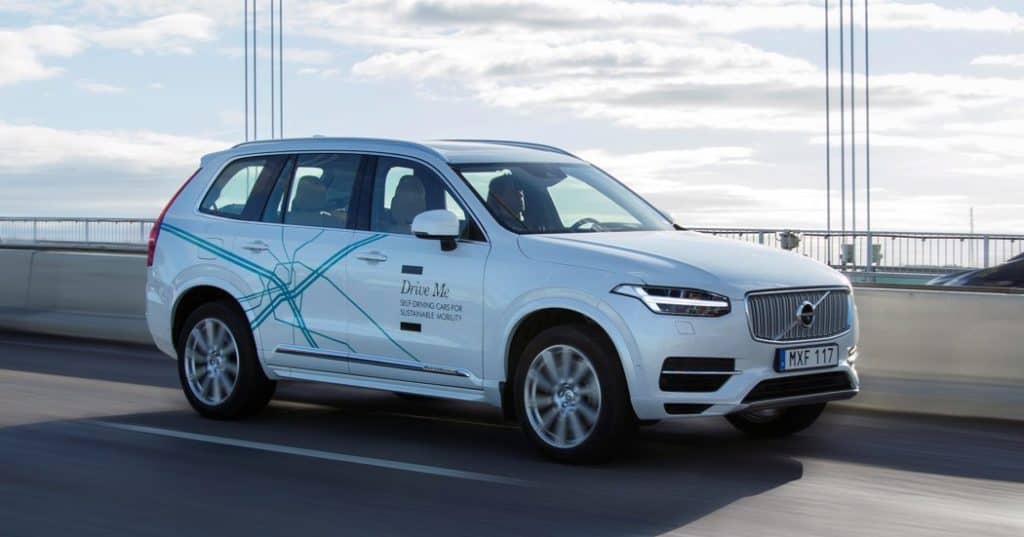 Together with Autoliv, Ericsson and Zenuity, Volvo is building an autonomous platform that will combine autonomy and the safety of data. The platform can be used by other vehicles and infrastructures to realize better systems. An innovation lab has already been launched to smoothen partnerships with startups.
10. Toyota-Uber
When it comes to all things cars, Toyota can't be counted out. This automaker first launched its self-parking technology as early as 1999. By 2003, the technology had already been installed in its Prius model.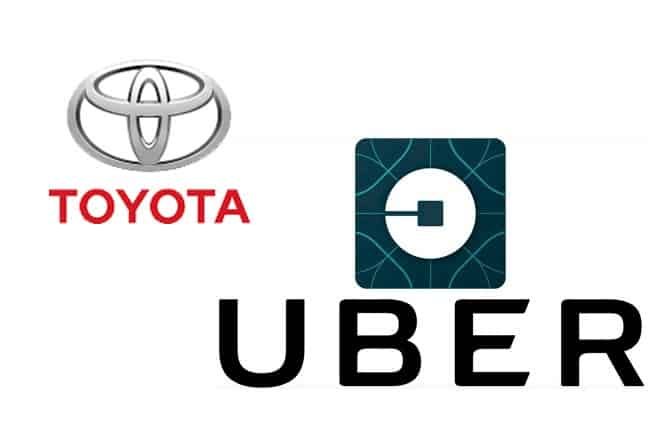 Despite its prowess, Toyota hasn't said much regarding self-driving cars. Earlier this year, it showcased its e-Palette shuttle concept at the International Consumer Electronics Show. The concept is scheduled to publicly debut in 2020 at the Tokyo Olympics. It will be available in three sizes as a ride-hailing shuttle.
Uber, on the other hand, was amongst the leaders in autonomous technology a few years ago. This was disrupted by a high profile lawsuit followed by a fatal accident involving one of its cars. As a result, the ride-hailing giant suspended all tests and shuttered its autonomous operations.
In a bid to catch up to rivals, Toyota Motor Corp announced recently that it plans to partner with Uber Technologies Inc. The alliance will see a $500 million investment by Toyota with the aim of developing self-driving cars.
The deal follows a new strategy by Uber to develop autonomous cars in partnership with other companies. It also breathes new life into its self-driving venture. The ultimate goal for both companies is to find a way of mass-producing driverless vehicles for ride-hailing and shared fleet services.
Cars will be built on a combination of Toyota's Guardian technology and Uber's driverless systems. Toyota will supply its Sienna minivans on which the technology will be fitted. These will be deployed in 2021.
11. Tesla
Tesla has been amongst the leading automakers when it comes to producing some of the most advanced vehicles on the market today. The company makes its own cars from top to bottom. Currently, Elon Musk and his team plan to automate the company's flagship car – the Model S.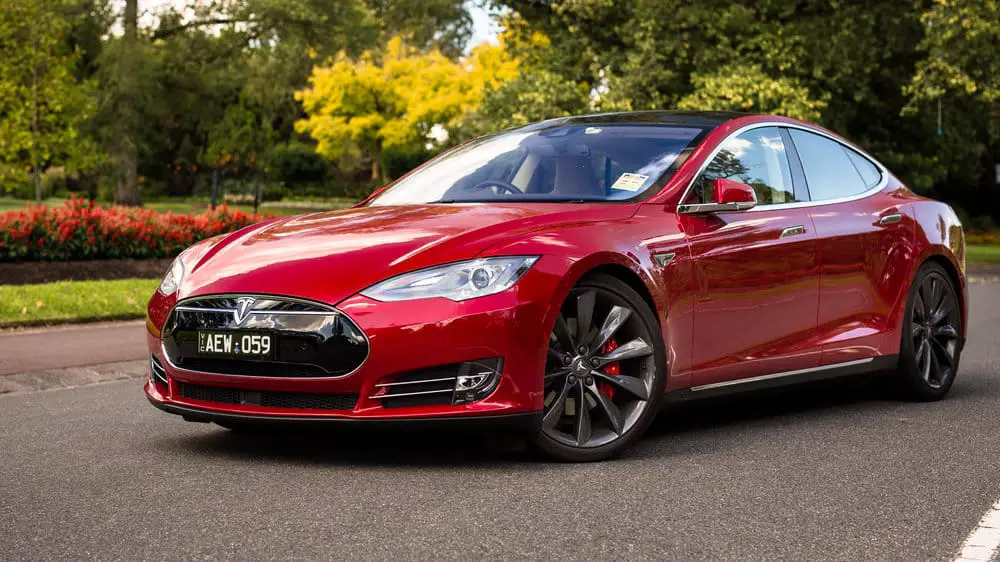 Fortunately for Tesla, upgrades come in form of software. The team is working on developing its own computer chip contrary to previously relying on NVIDIA. According to Musk, the new chip is ten times faster and includes extra capacity for improved safety and redundancy.
The chip is key to upgrading Tesla's Autopilot feature on all of its cars. All Tesla vehicles produced since 2016 have the hardware required. All owners will be required to do is to visit their nearest service centre to get the new chip plugged in.
A timeline for a fully autonomous vehicle is yet to be set. However, Musk recently said that a prototype might be showcased before the end of the year. For now, the Autopilot mode will include extra safety features and will enable vehicles to switch lanes automatically. Also Read: What's the Future of Electric cars?
Guest Post by William Mutugi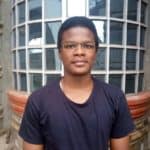 William Mutugi is a freelance automotive journalist and a fan of everything cars. He specializes in writing for the automotive industry. When he's not writing, he's probably reading, blogging, keeping up with car trends or spending time with friends and family. You can reach out to him at https://www.automobilewriter.com/.
Latest posts by Siddharth Sharma
(see all)