Honda Offering Heavy Discounts on BS-III Two-wheelers
Honda dealers are in a tight spot where they have to clear their BS-III (emission norm) stock before 1st April 2017. To cut their losses, the dealers are offering discounts ranging from Rs 15,000 to Rs 25,000 on the BS-III products. If it was not for new government ruling, it would have been difficult to get any kind of discounts on a Honda two-wheeler as it is the leading the scooter segment in India.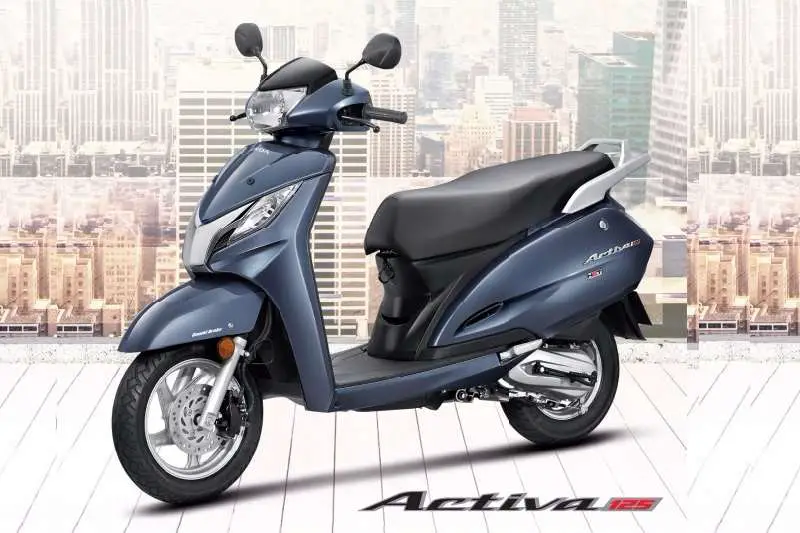 If you were planning to buy a honda two-wheeler, then now is the best time to do so. However, keep in mind that even if some dealer offers you lucrative deal after 31st March, please avoid it as you won't be able to register a BS-III vehicle sold after 31st March 2017. Have a look at offers that a particular dealership is offering-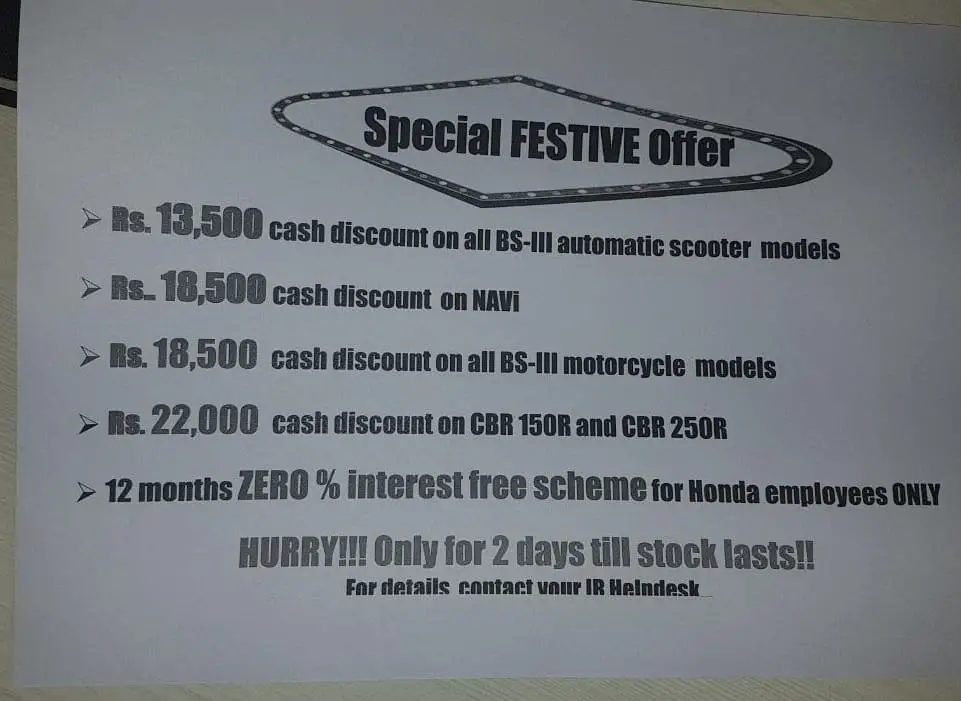 HMSI offers five scooter models in the country, namely the Activa, Activa 125, Activa-i, Aviator and the Dio. On the range of motorcycles, including the CD 110 Dream, Dream Neo, Dream Yuga, Livo, CB Shine Unicorn and Hornet.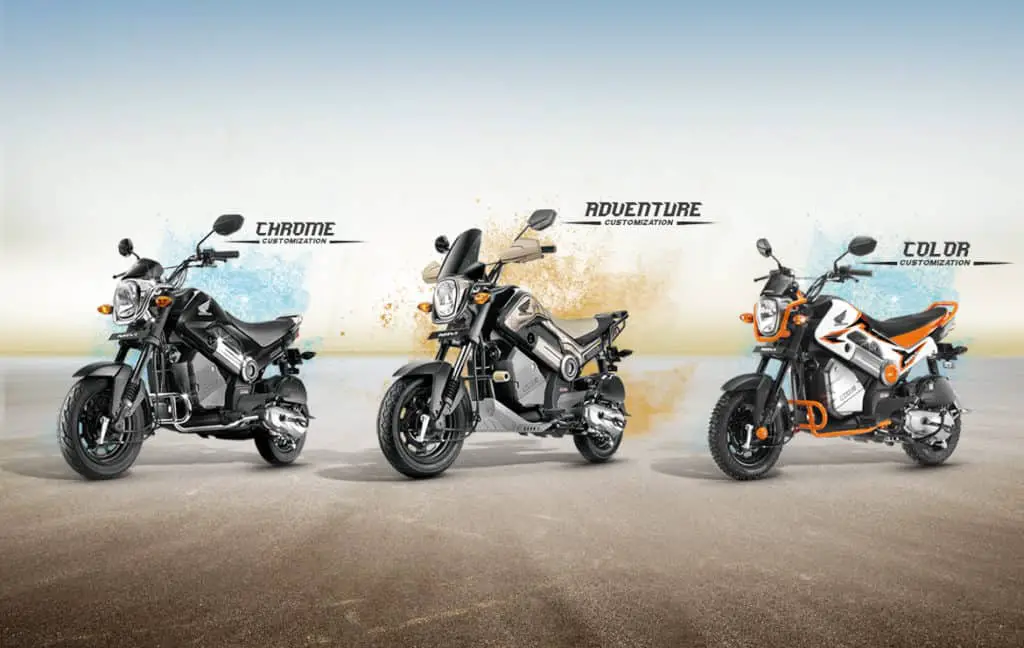 Honda Navi is also offered with a heavy Rs 18,500 discount. This will translate to around Rs 25,000 on-road price, which is a steal. The highest discount of Rs 25,000 is offered on CBR 150R and CBR 250R.
Siddharth has always been passionate about Cars and Bikes. He was the kind of kid that always had the latest Auto magazine in his school bag. He had this dream- to become a professional racecar driver. Finally, in 2012 he found himself racing as a rookie driver in the Polo R Cup national racing championship. Over time he had to readjust the sail and get into automotive journalism to continue enjoying machines on wheels.
Latest posts by Siddharth Sharma (see all)