How to Find the Best Lawyer for Motorcycle Accident
Riding a motorcycle is super fun. But it's quite dangerous too. All serious riders know the risks associated with riding a motorcycle and take the best safety precautions. Good riding gears and good riding skills are your best friend on the road. Yet, one can still get into an accident in spite of all precautions.
When motorcycle accident does happen, the rider, in most case suffer injury. Apart from costly hospital bills, the injury might take a long time to heal, affecting your day-to-day routine. Unfortunately, some injuries can end up causing permanent damage to your body. Not to mention the mental trauma one goes through.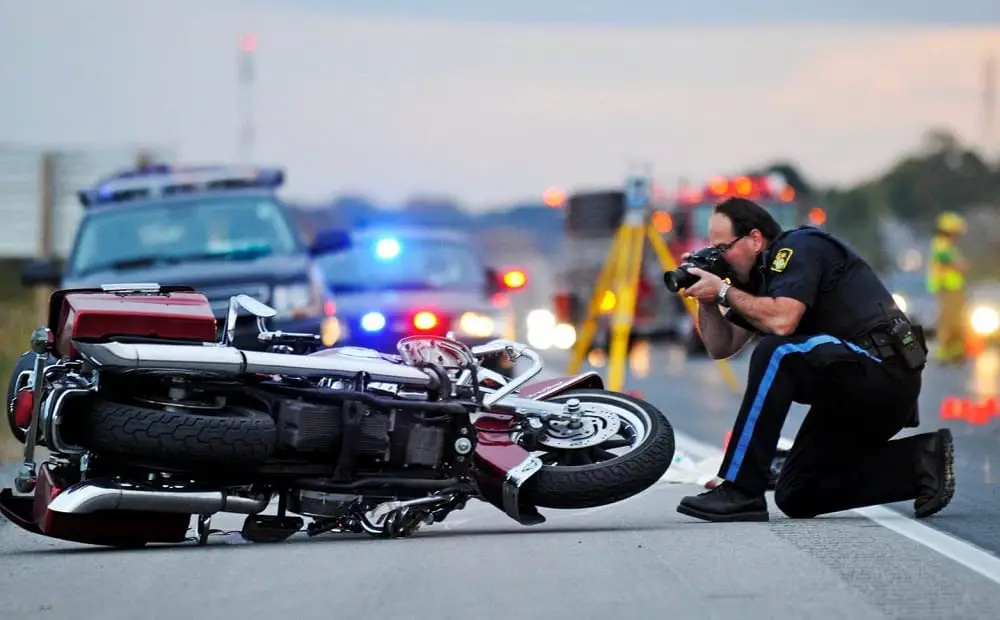 If you're injured in a motorcycle accident, the compensation you receive from the negligent driver comes down to how good your motorcycle injury lawyer is. We'll try to cover how to hire the best lawyer with expertise in such cases.
Should you hire a lawyer?
But should you even hire a lawyer for your motorcycle accident? Although, it depends on a case by case basis. Let's see what factor will help you say yes or no to this question.
Injured victims of motorcycle accidents are not required to have legal representation to file an accident claim. However, initiating a claim can be intimidating for a person going through this legal process for the first time.
Some injured victims don't want to go through the legal fight and just want to focus on recovering from injury. There's nothing wrong with this approach but you have every right to be compensated for motorcycle accident injury.
One can go through the claim filing themselves, without legal representation. However, there is a more chance that your case will keep dragging on and you might not get the compensation you deserve. I would say it's not worth it to go at it alone when there are experts available.
A good motorcycle accident lawyer will make the legal process seamless. Let them decide what's fair compensation you deserve and let them go through the legal process of filing a claim.
There's no rush. You can focus on recovering from injury before going through the legal process.
Know if you have a strong accident claim case (Watch the video below):
How to Select Best Motorcycle Accident Lawyer?
Anyone who's passed the Bar exam and been admitted to the Bar council can practice law within the state. Even though becoming a lawyer is a difficult task, How do you know if he or she can handle your case well?

Firstly, we need to gauge if the lawyer has handled accident cases before. A lawyer can be a great criminal lawyer but might not have the expertise to put the good argument for your accident in court.
Even if a lawyer is good at handling personal injury case, he might not be the best to fight your motorcycle accident case. Maybe he doesn't have the experience of dealing with negligence laws and have courtroom trial skills.
The other three factors that play a big role in this decision are:
1) Location of Lawyer: While searching for lawyers, you might find many good ones who are out of state. Or they are hours away from your hearing court. Most of the time they would agree to represent you or might transfer you over to their know lawyer in your state. Now, you won't know if lawyer you're transferred over to is competent at handling accident cases.
A local attorney regularly visit local court and knows how to navigate all the process in that given court, and might even know the judges. An out-of-state lawyer might struggle to get aware of local court procedures.
2) General Practice vs Expertise: Most law firms work as a general practice. They deal with everything from asset disputes, criminal cases, the family will, etc. Find out if they have a lawyer that's an expert in resolving accident cases. Don't hesitate to ask the law firm: How many cases they have taken in the past related to motorcycle law?
3) Research your Lawyer: Before finalizing your lawyer, google him and also ask him for some reference. Look for testimonials, online reviews, check out his social profiles (Facebook, Linkedin, Instagram). Compare a couple of lawyers before you hand over your case.
Where to Look for Motorcycle Accident Lawyers
1) American Bar Association: Every lawyer has to register with Bar Association. Therefore, they have a rolodex for all lawyers in your state with different specialisation. The local bar association would be happy to refer you a lawyer.
2) Ask friends & family: It doesn't hurt to ask in our network of family & friends. Chances are that someone in your network know a good lawyer. Even if that lawyer does not specialize in motorcycle accidents, he might refer you one.
3) Referal from known Lawyer: Maybe you know a laywer that helped you with business related case or property case. He might refer you a good motorcycle accident lawyer.
4) Google Search: It doesn't take much to just google search " motorcycle accident lawyer". You'll find many law firm websites show up. Now shortlist ones that you feel are good and research more about them. Search for online reviews, checkout their social profiles, and finally talk to them.
5) Attorney Directories: There are many online and offline lawyer directories. A good directory with list out all the lawyers in your area based on their expertise.
Selecting the Right Lawyer
If you followed the above process, you should have a few options or even a list of lawyers. But how do you pick the right one out? Let's look at some pointers that will help:
Schedule Interview Meetings with Lawyers
After you've well researched your prospective lawyer, you still can't be sure about them unless you interview them. This meeting will allow you to have a feel for how they are to work with, and have them explain what to expect out of your case.
This meeting is also a good time to present your evidences like police report, medical report, accident photo/video, lost income due to injury, etc
Ask important questions
How do you filter the best lawyer out of shortlisted ones? You do that by asking important questions. Here's are some questions that will help you decide:
What percentage of your annual cases are motorcycle accident-related?
How long have you been practicing law?
Will you be handling my case directly or transfer my case?
What's your proposed plan of action on this case?
What percentage of your accident cases result in settlement?
Have you handled any similar case in the past?
Most of the motorcycle accident cases end up with settlement. The settlement value usually depend on the reputation of your lawyer, and also how he represent your case.
You should prefer a lawyer that has a track record of settling cases quickly. Taking your case to trial again and again will cost you both time and extra lawyer fees.
If your lawyer has a reputation of winning cases, the opposing party would present a better settlement offer.
Get clear about lawyer Fees
After meeting with the lawyers, you must have already shortlisted a lawyer. But before taking him on you need to discuss fee structure with him. Law firms are there to make money and it's better you have full clarity on it so that there are no surprises later.
For most motorcycle accident cases, lawyers work for the contingency fee. That is a percentage of commission they get out of the settlement or trial judgment. Ask for a contingency fee agreement in writing so that it covers all terms and conditions. It's mandatory to be written in California but you should ask for it even if it's not compulsory in your state.
Some lawyers would charge a fixed fee even if you lose the case. So take note of that in the lawyer fee agreement.
And if you don't like some term or condition, you can always negotiate with the lawyer before signing him on.
So ideally, if you win the case or settle, lawyer will take his cut out of that. But if you loose, you might still need to pay lawyer fees.
How comfortable would you feel working with this lawyer?
Even if a lawyer checks all the boxes when it comes to his skills and expertise, you still need to gauge him based on your comfort levels working with him.
If while in the meeting he is constantly getting interrupted by his secretary or prefers to take a phone call in the middle of a meeting, he might not be the right choice. This doesn't mean he isn't good. It just means that he's too busy to be devoted to your case. And your case might be treated as just another case.
Also, note how the lawyer reacts while you ask him all the questions above. Does he get irritated or encourages you to ask more? Does he give quick technical answers or explain them thoroughly to you?
You want working with your lawyer to be a pleasant experience and not a frustrating one. So notice these things at the beginning itself.
You won't be needing a lawyer if you wrecked your motorcycle due to rider error. Headshake or tankslapper is one serious threat if your ride high performance motorbike.
5 common causes of Motorcycle Crashes and how to prevent them (Play the video below):
Checkout: Popular Motorcycle sayings and quotes & Top Outlaw Motorcycle Clubs
Latest posts by Siddharth Sharma
(see all)