Top 9 Small Commercial Vehicles in India
Loader vehicles in India are not that uncommon – you see them everyday in Indian roads, carrying everything from goods to cattle to even people (welcome to India!). But unless someone is truly into automobiles, differentiating between the different kinds of loaders and commercial vehicles you see on the street is a bit of a task.
If we were to look at these vehicles from a very high level, commercial vehicles are classified into the following categories:
– Light commercial vehicles
– Medium commercial vehicles
– Heavy commercial vehicles
We could go on a rampage and write a 3000 word article on medium and heavy commercial vehicles alone, so to save your time we're not going to do it (at least not for now). What we are going to do, however, is talk about the much more common and narrow category of light weight commercial vehicles, and just how many of those you can find on the Indian roads today.
1) TATA Ace Gold:
Popular among Indian Truck drivers, TATA Ace Gold comes with a Petrol, Diesel and CNG engine on offer. This mini truck has a length of 4075 mm, width of 1500 mm and a wheelbase of 2250mm.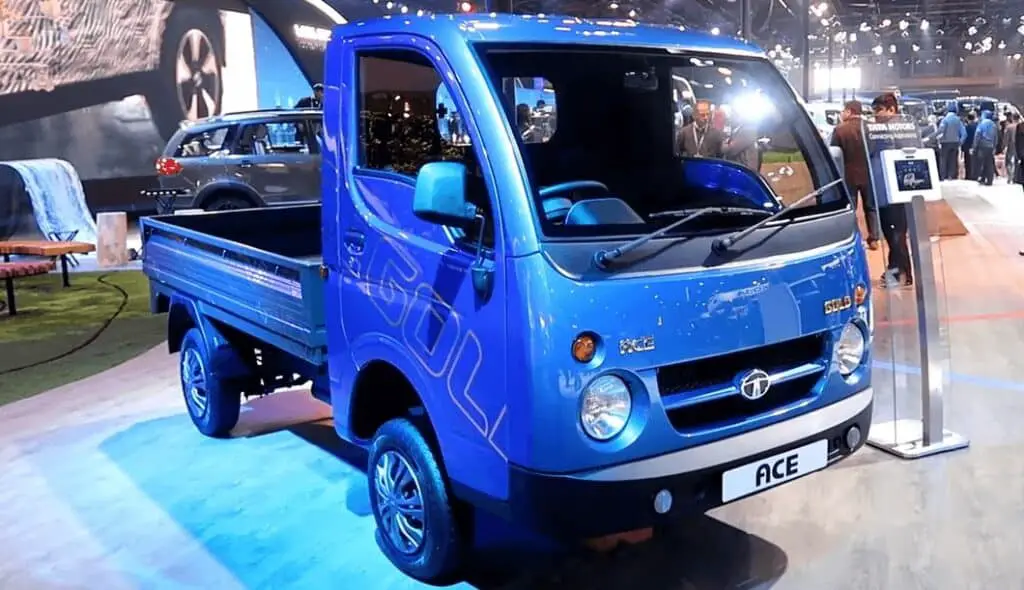 The truck is versatile and can perform at a max power of 30 HP, carry a load of 750 kg with a spacious load tray, and can perform efficiently even on rough terrain and deliver the cargo with the lowest running cost.
With a seat capacity of 2, the TATA Ace Gold is built for efficiency of the work. This mini truck comes at a price of ranging from rupees 4.41 Lakh to rupees 5.47 Lakh.
2) Mahindra Jeeto:
Mahindra Jeeto is the best truck for the first-time buyers looking for a compact four-wheeler truck. Though it is small, it comes with varied fuel options and a 10.5-liter fuel tank.
It has a superior payload capacity of 400 kg, at a maximum power of 16 HP- The Diesel and CNG engines are 670cc and 625cc respectively.
The Mahindra Jeeto is one of the best options out there for first-time buyers looking for a reliable vehicle, comes in at a price ranging from rupees 3.85 lakh to 4.40 lakh.
3) Maruti Suzuki Super Carry:
This Super Carry comes in Petrol and CNG models. Its higher-power engines allow the Super Carry to comfortably carry up to 740 kg in the petrol model and 625 kg in the CNG one.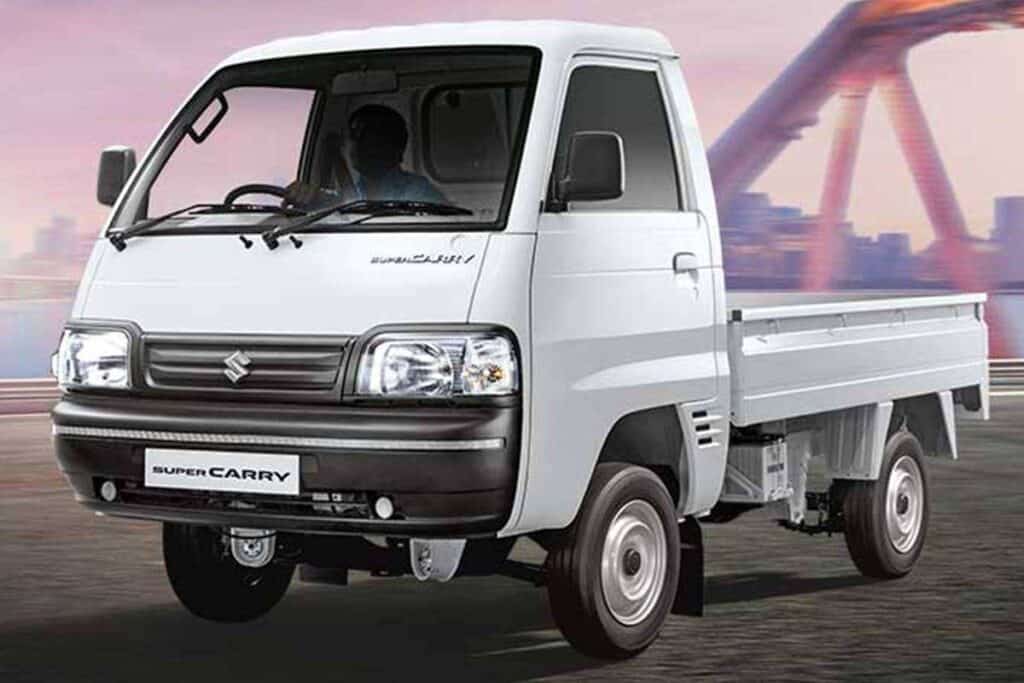 A peak speed of 80 kmph can be reached by both models, and the gradeability of the petrol & CNG models is 21 percent for better climbing capability.
The pricing starts at rupees 5.07 Lakh. With a sizable cargo deck, a spacious cabin, and a 70-liter fuel tank, the Maruti Suzuki Super Carry is ready to be a driver's second home during long travels.
4) Ashok Leyland Dost+
This light commercial vehicle is one of the best options out there to fulfill your transport needs. The Ashok Leyland Dost+ is a powerful vehicle with a maximum power of 80HP and carries a maximum load of 1500 kg. This LCV is efficient and durable.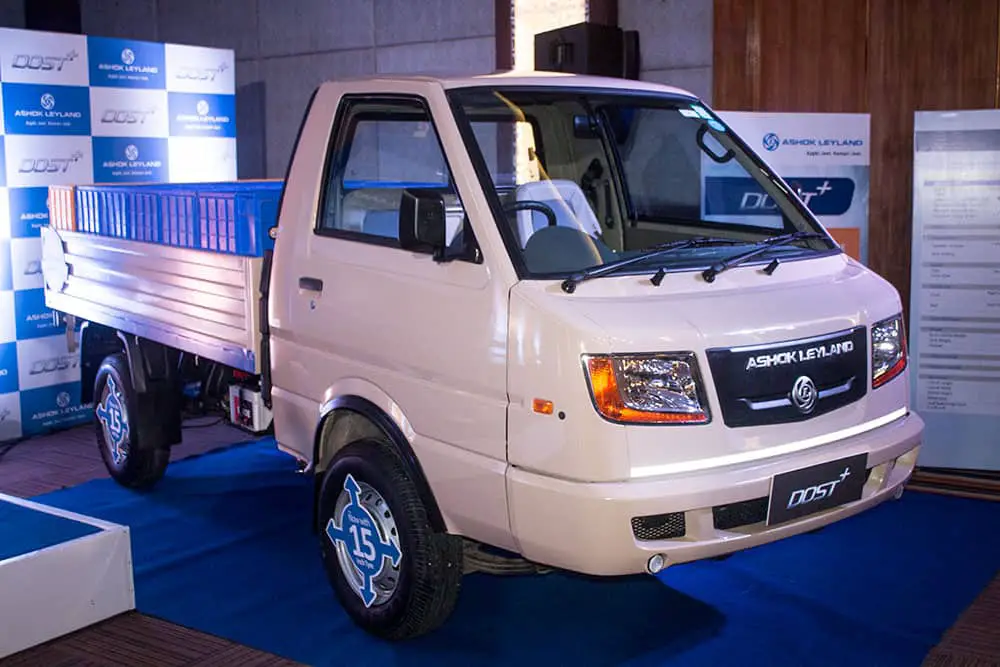 It comes with a 1.5L, 3- cylinders, BS6 diesel engine with 1478 cc of displacement to make your work untroubled. The truck, overall, is built with high-quality materials and it comes at a starting price of rupees 7.24 lakh.
5) TATA Intra V30:
The TATA Intra V30 is a pickup truck targeted for the use of all sorts of transportation needs. This new addition to TATA's collection of trucks is suitable for both rural and urban needs. Equipped with a massive engine that provides 70 HP power, the truck is more than capable of carrying inter and intra city shipments.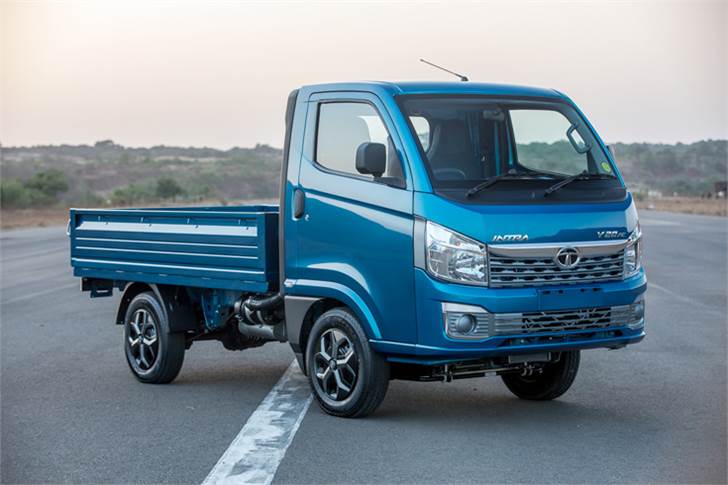 It carries a maximum load of 1300 kg. And since its chassis frame is manufactured from a hydro-foaming process, the truck ensures quality, durability, and sturdiness, ensuring safety of the load it carries.
The vehicle comes with an Electric Power Assisted Steering- this helps easy maneuvering, even on congested paths, and lessens steering effort. There are two additional, special functions that TATA Intra V30 holds: the Eco Switch and the Gear Shift Advisor. These features ensure fuel efficiency. This power packed efficient vehicle comes at a price ranging between rupees 7.04 lakh and 7.35 lakh.
6) Mahindra Bolero Maxi Truck Plus
Mahindra Bolero Maxi Truck Plus comes front one of the most popular pickup trucks family, the Bolero family. With special variants to fit the growing needs of the customers, and to fit the extra tough and robust conditions.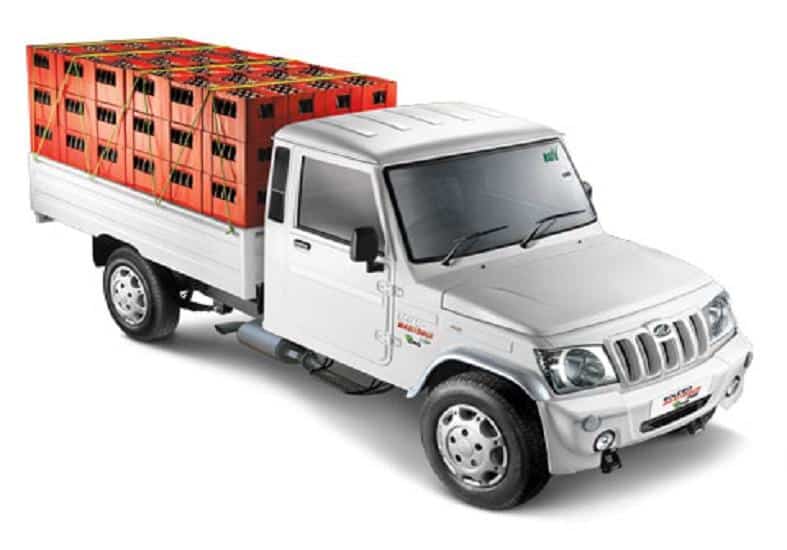 This powertrain of a truck has a BS6 engine that provides a power of 65HP and a 5-speed gearbox. The maxi truck carries a maximum payload of 1200 kg in its sizable cargo deck, making the trip without effort.
A special feature of this truck is that the durable cowl chassis variant allows building a flexible body that suits the customer's needs. This addition of the Bolero family comes at a price of rupees 6.95 lakh.
7) TATA Intra V10
This truck is the entry-level model of the TATA Intra family. The vehicle includes a BS6 compliant DI engine that generates a power of 44HP. The TATA Intra V10 carries a payload of 1000 kg. This heavy load is carried with ease because of the strong, durable suspension.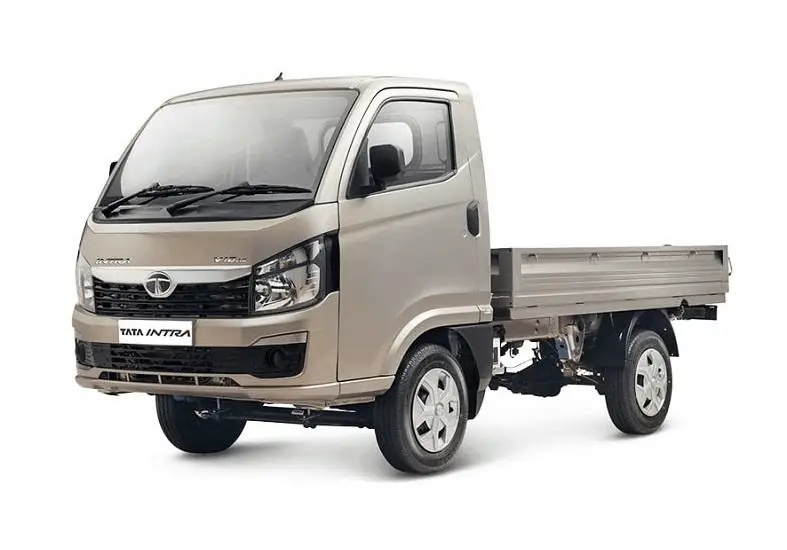 Just like the Intra V20, Intra V10 too has a chassis frame manufactured from a hydro-foaming process, ensuring sturdiness and durability. And this Intro V10 too includes the Electric Power Assisted Steering, the Eco switch, and the Gear Shift Advisor. The price range of the truck is rupees 6.32 to rupees 6.52 lakh.
8) Ashok Leyland BADA DOST
BADA DOST is the latest addition to Ashok Leyland's LCV line. Customers looking to expand their organization look for this new, larger variant of the Dost.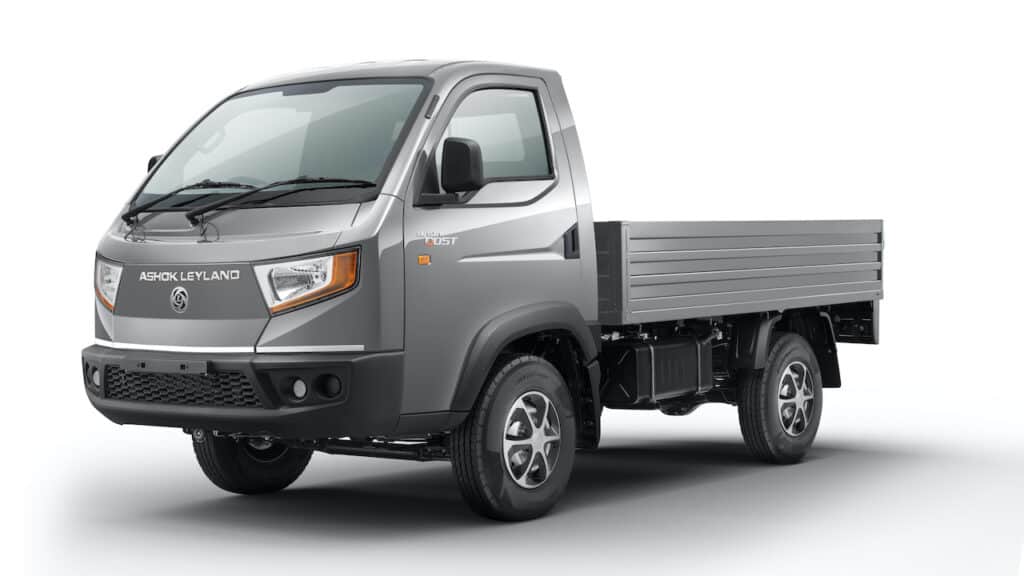 A spacious, elegant, comfortable cabin for long trips, a power steering, and factory-fitted AC, large windscreen with panoramic view and low turning circle radius, all these features of the BADA Dost ensure numerous comfortable trips, keeping the drivers, the passenger, and the cargo in good spirits.
The power figure provided by the engine is 80HP and is capable of running efficiently while carrying a maximum payload of 1400 kg. This customer friendly BADA Dost comes at a price range of rupees 7.75 to 7.99 lakh.
9) Mahindra Alfa Plus
The Mahindra Alfa Plus is the absolute last-mile cargo three-wheeler auto-rickshaw. With a long wheelbase of 2005mm, and a power of 9HP, the Mahindra Alfa Plus lets the customer carry a shipment of 520 kg easily.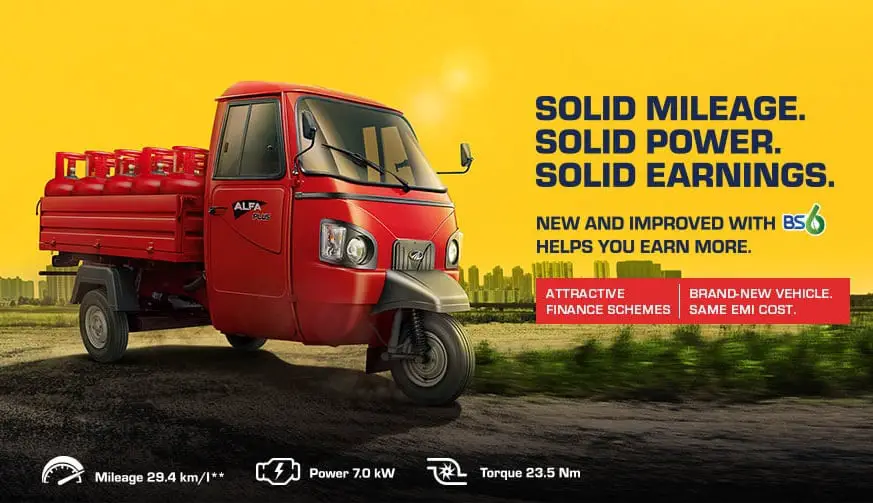 The BS6 engine is water-cooled with a 597cc displacement. The Mahindra Alfa Plus is best used to carry LPG cylinders and the likes. Compared to Alfa Load, the Alfa Plus is larger and can carry more load. This three-wheeled auto rickshaw comes at a price range of rupees 2.56 and 2.66 lakh.
Latest posts by Siddharth Sharma
(see all)