Best Scooters for Women in India
India is a developing nation that has always strived towards equality and justice to every single one of its citizens – regardless of the gender, caste, and community – in almost every field you can possibly imagine. The case holds true in the automobile industry as well.
For years, the ideal automobile owner was viewed as a self sufficient, successful man who would drive around wooing every single person he passed by on the road. The industry has come a long way since then, and it no longer is placed as an essential qualification that a vehicle be designed only for men.
There are several automakers today who focus on making vehicles that depict women as their target audience. These kinds of vehicles have greatly increased in popularity, resulting in automakers competing for a bigger piece of this new found market. Although we do not get to see much of this kind of competition in the four wheeler segment, the same couldn't be said for the two wheeler section.
Women-centric two wheelers are all the rage in today's Indian automobile industry, and there are a lot of great vehicles out there right now that it can become almost hectic trying to pick a vehicle for yourself or your loved ones. But don't worry, we've got you covered. In this article by Motoring Junction, we've compiled a detailed list of the best scooters in the market for women – because why should boys have all the fun?
Yamaha Fascino | Fascino 125
Price: ₹56,023 to ₹57,524 (Fascino Ex-showroom) | ₹67,230 to ₹69,730 (Fascino 125 Ex-showroom)
Yamaha's latest version of the Fascino rolled out earlier this year in January 2020. The first time this vehicle was brought to India, many were skeptical if it could live up to the hype Yamaha had created. But Yamaha proved them all wrong and how. It comes in two engine options, a 113cc and 125cc four-stroke single-cylinder BLUE CORE engine.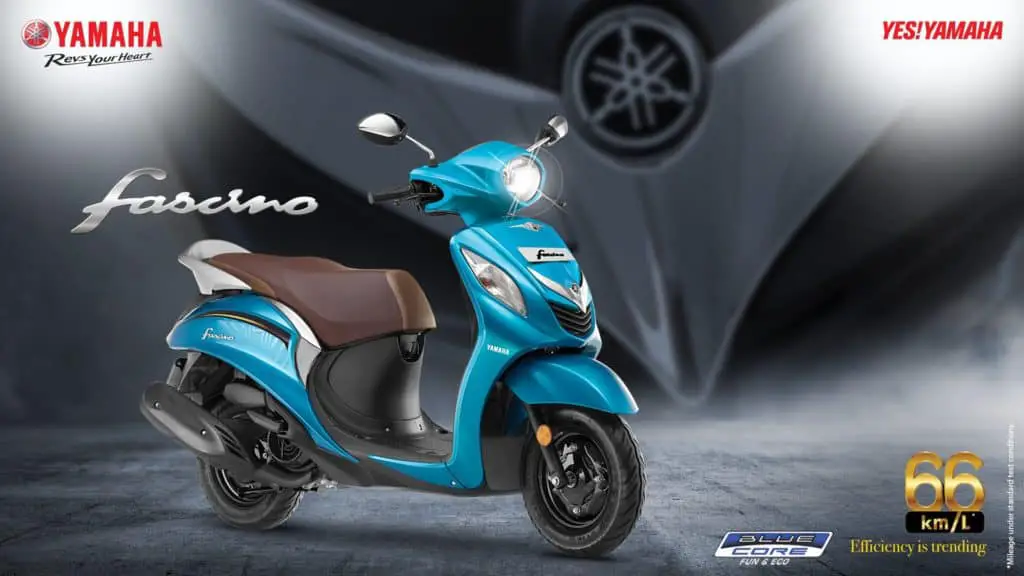 If the sheer performance of the vehicle doesn't blow you away, its flawless design surely will. The bike has both disc and drum brake variants and starts at approximately 68,000 INR, which is a steal if you ask us.
TVS Scooty Zest 110
Price: ₹51,175 to ₹52,675 (Ex-showroom)
One of the very first vehicles in India that women in India could call something "made specifically for them" was TVS' Scooty. The Scooty Zest follows modestly in its footsteps, and has an absolutely stunning design to support its smaller but powerful 110cc engine.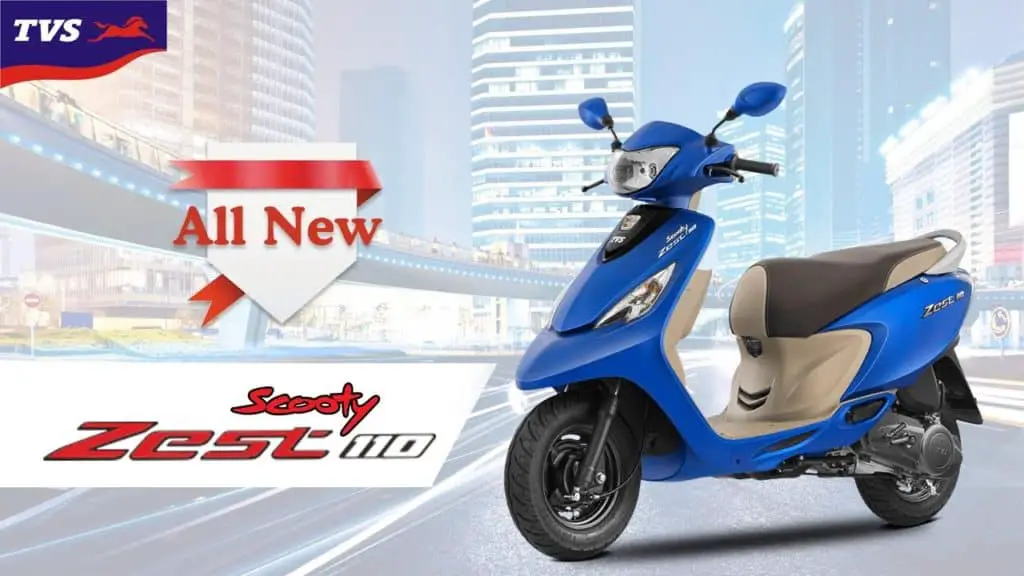 Weighing only 98 Kgs, it is also one of the lightest scooters in the market. It even has a mileage of 62 kmpl, so it's perfect for everyday travel and college use.
Hero Pleasure + 110
Price: ₹55,600 to ₹57,600 (Ex-showroom)
A further enhanced version of the very popular Hero Pleasure is the Hero Pleasure + 110. The plus version has many visible enhancements on top of the features of its successful predecessor.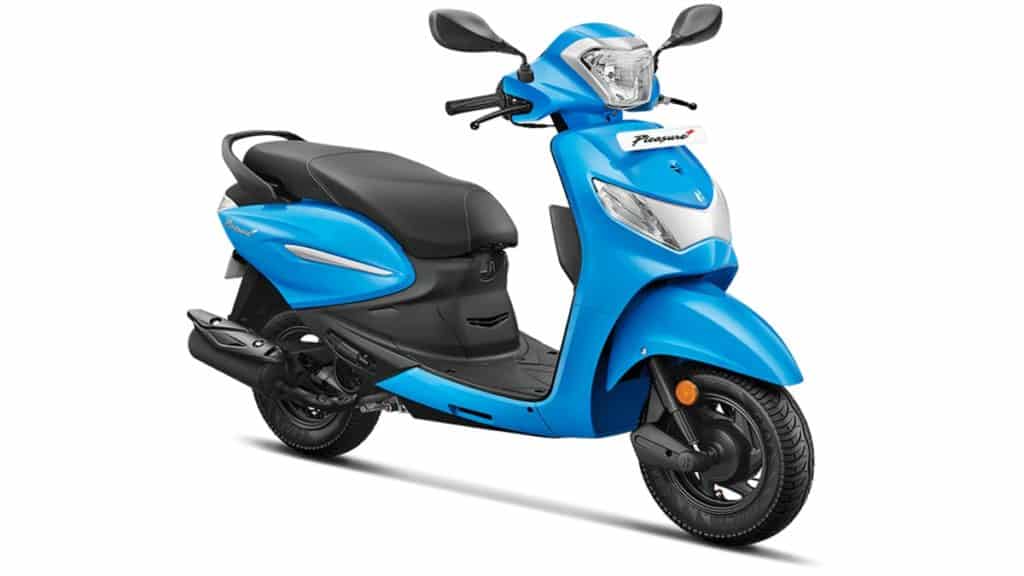 The scooter comes with two storage pockets in the front, and also a USB charger so that you can stay connected on the go. The combi-brake system and side-stand indicator just add to the positivity this bike exudes. Great purchase for college students.
Honda Activa 6G
Price: ₹64,464 to ₹65,964 (Ex-showroom)
Every Indian knows how effective and convenient it is to own an Activa. This bike has been running on Indian roads for over half a decade now, and its growing fanbase stands proof that it won't be stopping anytime soon.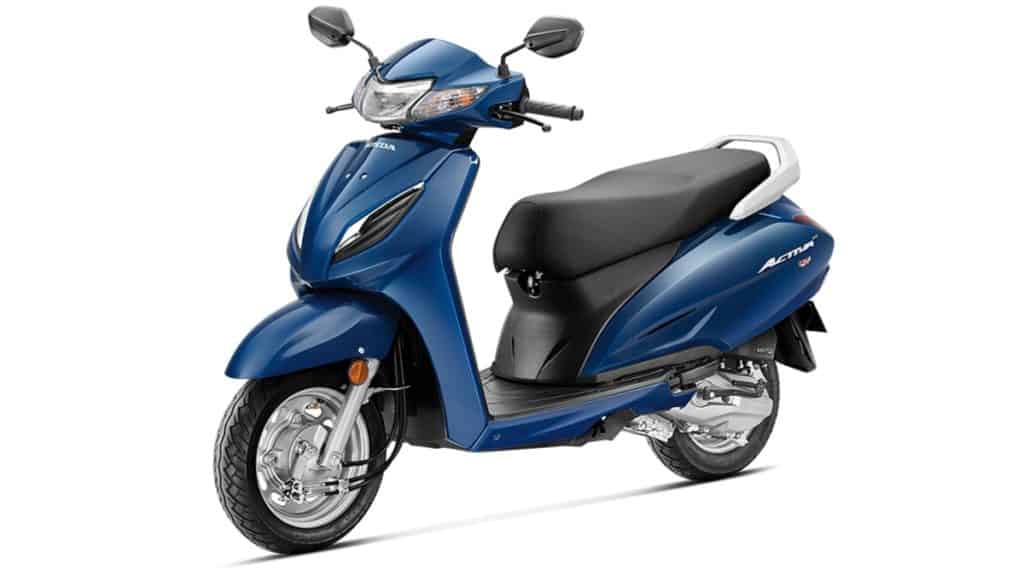 The Activa 6G's broad, classic design – combined with its power, extra space and the new BS6 engine installed – is perfect for just about anyone looking for a scooter, if not only for women. Although it is a bit on the heavily priced region and would not attract college girls, working class women and mothers would find this the perfect to carry their workload, drop their kids off in school, and store stuff in the extra spacious storage compartment.
TVS Jupiter
Price: ₹62,062 to ₹68,562 (Ex-showroom)
TVS' Jupiter has been ranked as the second highest-selling scooter in the country. It has a simple yet bold design, and comes in a range of colors. With a mileage of 62kmpl, the scooter is ideal for the middle-aged working class woman, and is even compared to the Activa, because they are both similar in performance.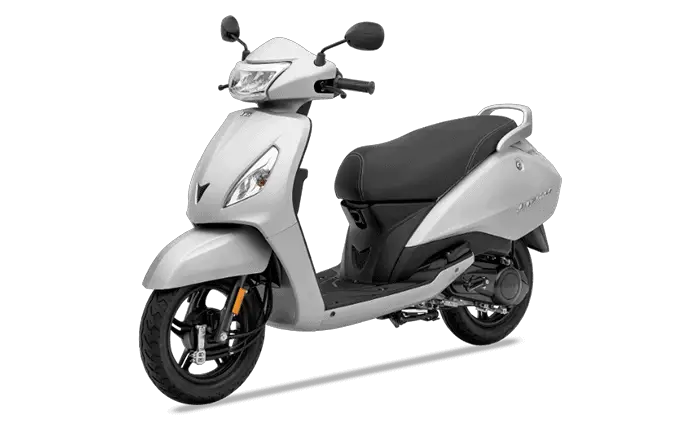 Honda Dio
Price: ₹60,542 to ₹63,892 (Ex-showroom)
The Dio is the college student's alternative to a powerful scooter with the performance of a 110cc scooter and the physical attributes of a more powerful bike like the Activa. The Honda Dio comes in a range of colors, is lightweight, and gives you around 66kmpl. If you're looking for something stylish and powerful, this one is a no brainer.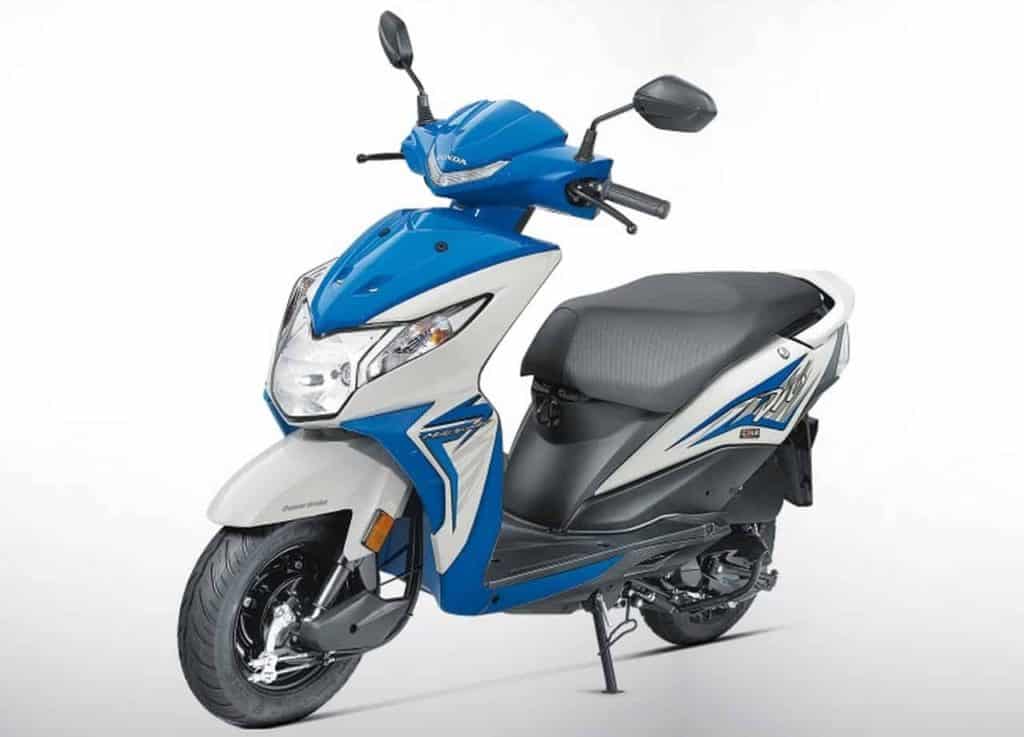 TVS Wego
Price: ₹54,724 (Ex-showroom)
One of Wego's best features is its body balancing technology, that helps you keep control over the bike, even when you're carrying heavy loads or making sharp turns. The technology helps in increasing ease of maneuverability and provides extra traction, so your chances of slipping are very minimal.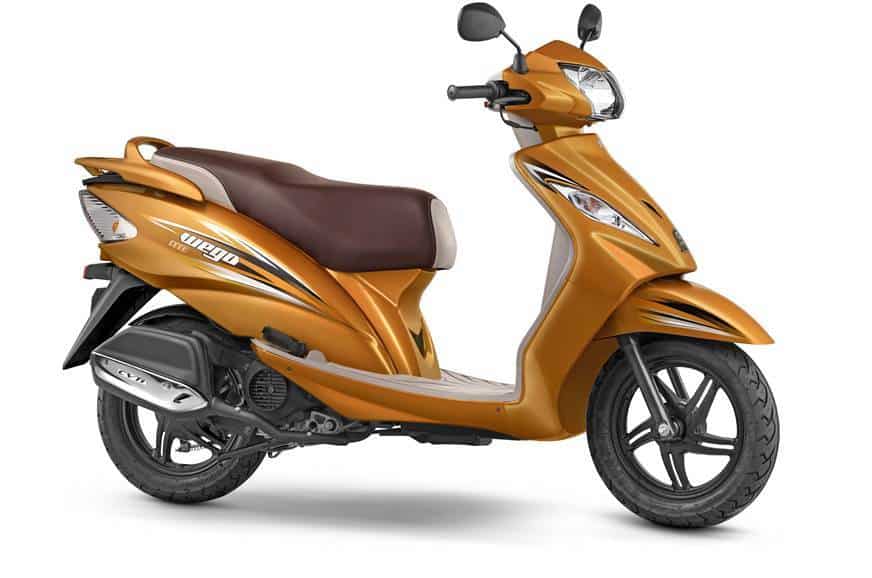 Apart from this, TVS has also put in features like Sync-braking, which further adds to the traction. The vehicle weighs roughly 108Kg and has a mileage of about 70Kmpl. The only downside is its small design and less than compact under-seat storage.
Vespa UC 125
Price: ₹93,143 (Ex-showroom)
Vespa is a relatively new brand making its way into Indian territory, however, in the short time that it has been here, it's fanbase has increased almost exponentially. All of Vespa's vehicles look tailor-made for the women's segment of two-wheelers – being chic, filled with vibrant colors, and a design that complements the female personality. The Urban Club 125 or UC 125 is no exception.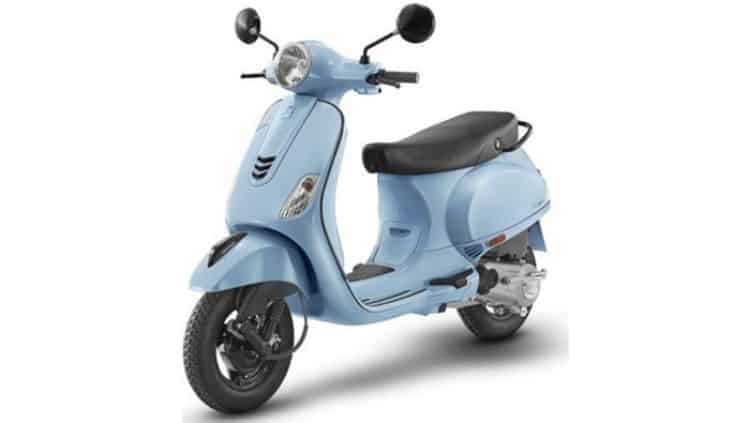 Vespa's UC 125 comes in many colors, sporting the brand's classic design, and an instrument console. There is also provision for smartphone connectivity through an app well. The 125 cc engine and combi-braking system go hand in hand to make the UC125 a perfect college and work scooter.
Suzuki Access 125
Price: ₹68,800 to ₹71,700 (Ex-showroom)
Rarely does a bike comparison discussion in India end without anyone ever mentioning Suzuki. The brand has a very wide fanbase, and its two wheeler segment is no different.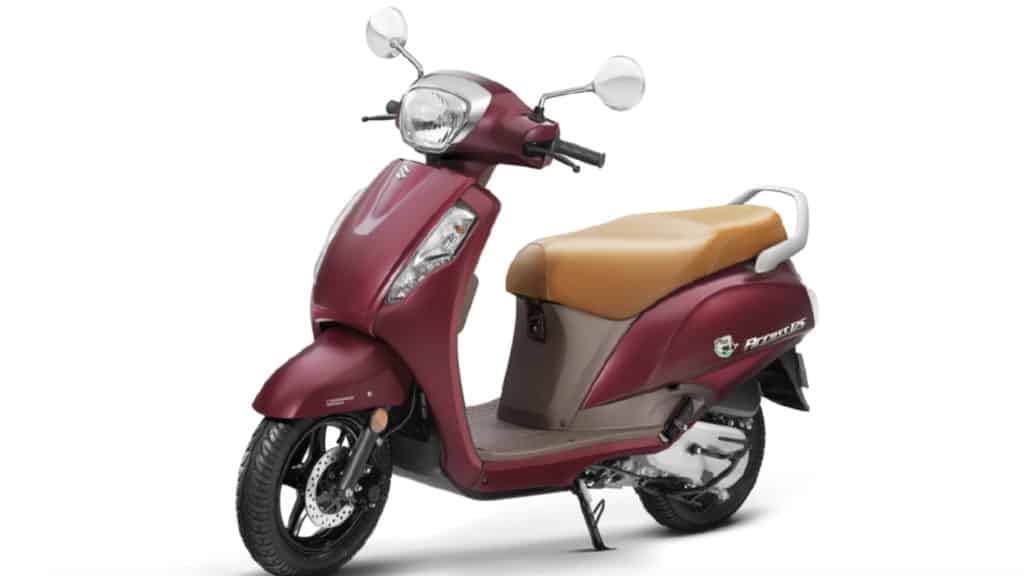 The Access 125, like the Honda Activa, has been in the Indian market for quite some time, and shares a lot of features from its Honda counterpart.
With the Access 125 released for 2020, you get the much expected BS6 single cylinder four stroke engine, dual luggage hooks, and even eco assist illumination. The USB charger and alloy wheels further make the bike look younger than usual.
Yamaha Ray ZR 125
Price: ₹67,530 to ₹71,530 (Ex-showroom)
Yamaha's Ray is a really good vehicle for the college going audience that's looking for a trendy, more funky design in comparison to the rather plain office work design like those of Activa and Jupiter.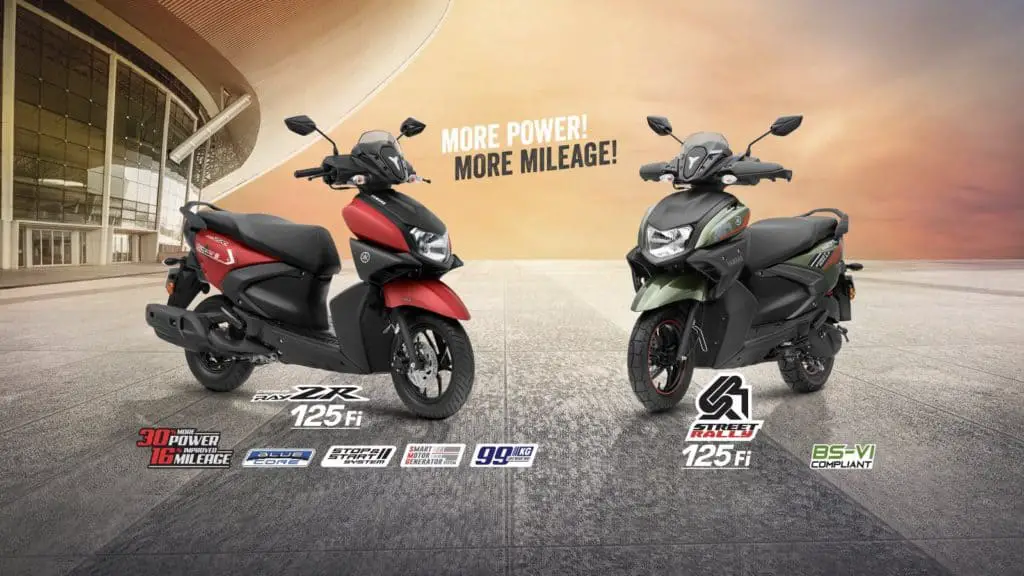 2020's Ray ZR features a 125cc engine so you know you're getting the best bang for your buck. There is also the 21 liter storage compartment, side stand engine-cutoff system, and a fully digital instrument console that really comes in handy during long journeys as well.. If you're a college kid reading this, look no further. This is the bike for you.
Latest posts by Siddharth Sharma
(see all)