Launched: 2016 Audi A4, Price starts from Rs 38.10 lakh
German car manufacturer, Audi has seen great success in India with its A4 sedan. Not only this, A4 is also one of the best-selling models in the company's line-up. To keep riding on this success, Audi has launched the brand new 2016 Audi A4 in the country. The 2016 Audi A4 is developed from the ground up; Apart from being bigger and more comfortable than the outgoing model, it also gets several technological and performance updates.
Another unique thing about this launch is that Audi has first launched the 1.4-litre TFSI petrol variant of the A4 instead of a diesel workhorse. This approach follows the recent trend in the Indian luxury car market where petrol engines are being promoted once again. This is mainly due to the negative atmosphere created in the market after the 8-month long NGT diesel-ban.
This 1.4-litre petrol engine might sound too small of an engine but it does churns out decent numbers- 150PS of max power and 250Nm of peak torque. The real world performance of this car should be quite good because the engine now comes mated to a dual-clutch gearbox and not the CVT. The 2016 A4 based on the revised version of the outgoing platform. This results in weight loss of around 95kg.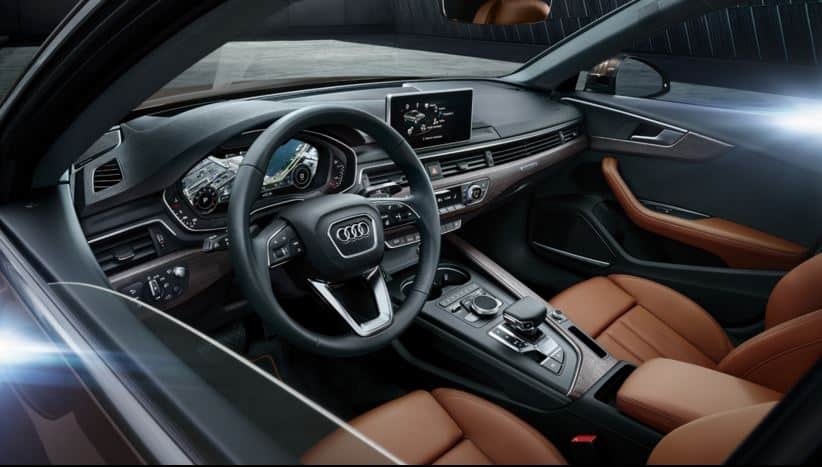 The new generation Audi A4 gets completely redesigned interiors featuring a smart dashboard that gets rid of the conventional dials. Also, Audi's latest Virtual Cockpit makes its way to the A4. Being larger than the outgoing model, the cabin space is vastly improved. Increased leg space can instantly be noticed by the rear passengers. The latest Audi A4 competes with the likes of Mercedes-Benz C-Class, BMW 3 Series, and Volvo S60. For now, there is just a frugal 1.4-litre engine on offer. However, the company is expected to add other engine options in the near future.
Pricing (ex-showroom, Delhi)- 
Audi A4 Premium Plus: ₹ 38.1 lakh
Audi A4 Technology: ₹ 41.2 lakh
Siddharth has always been passionate about Cars and Bikes. He was the kind of kid that always had the latest Auto magazine in his school bag. He had this dream- to become a professional racecar driver. Finally, in 2012 he found himself racing as a rookie driver in the Polo R Cup national racing championship. Over time he had to readjust the sail and get into automotive journalism to continue enjoying machines on wheels.
Latest posts by Siddharth Sharma (see all)