Volkswagen T-Roc Compact SUV Teased
Volkswagen has teased its upcoming T-Roc Compact SUV that is still in development phase. The T-Roc concept was first showcased at the Geneva Motor Show. Several spy images of the T-Roc have started croping up in the past few months. This means that the car is undergoing the final testing.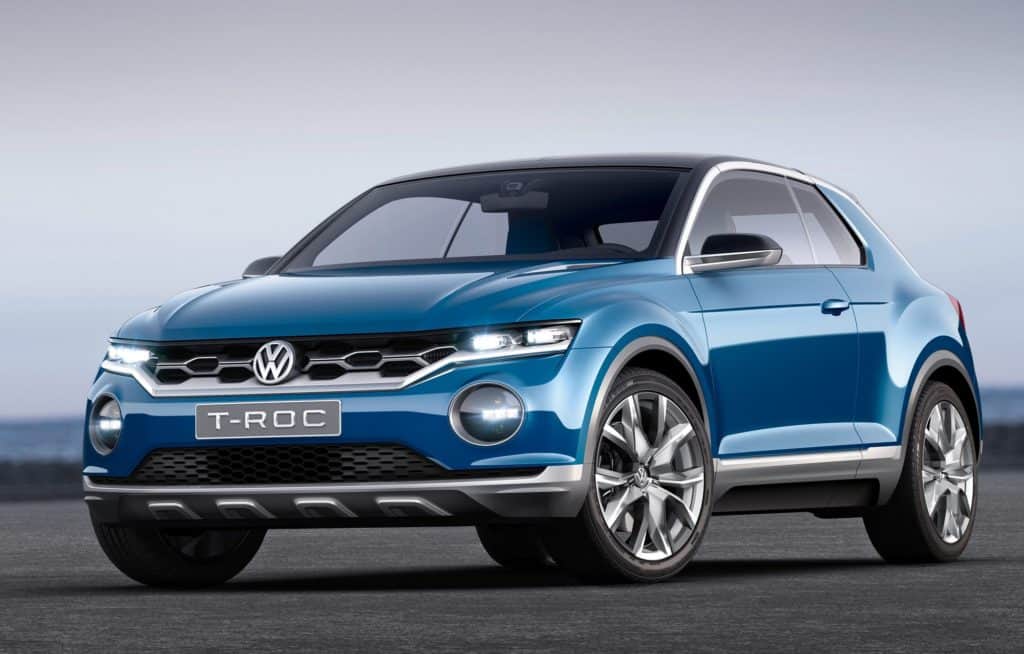 The Pre-production T-Roc teased by the company clearly shows details like the grille, headlamp, tail lights and its overall sillouette. It looks sportier than its elder sibling Tiguan. The T-Roc is expected to be powered a range of TSI and TDI engines.
VW T-Roc is based on the Tiguan's MQB platform. And the VW have started the production of Tiguan in India. Therefore, we can expect the T-Roc to also land on our shore very soon. The VW T-Roc will be a good competition for the cars like Mahindra XUV500 and Tata HEXA.
Siddharth has always been passionate about Cars and Bikes. He was the kind of kid that always had the latest Auto magazine in his school bag. He had this dream- to become a professional racecar driver. Finally, in 2012 he found himself racing as a rookie driver in the Polo R Cup national racing championship. Over time he had to readjust the sail and get into automotive journalism to continue enjoying machines on wheels.
Latest posts by Siddharth Sharma (see all)