Who Makes Mini Cooper? Where are they Made?
Mini Cooper is an iconic car that everyone loves, irrespective of age. Having a long history, one question often arises- Who owns the Mini Cooper Brand now? And is it a British or German car?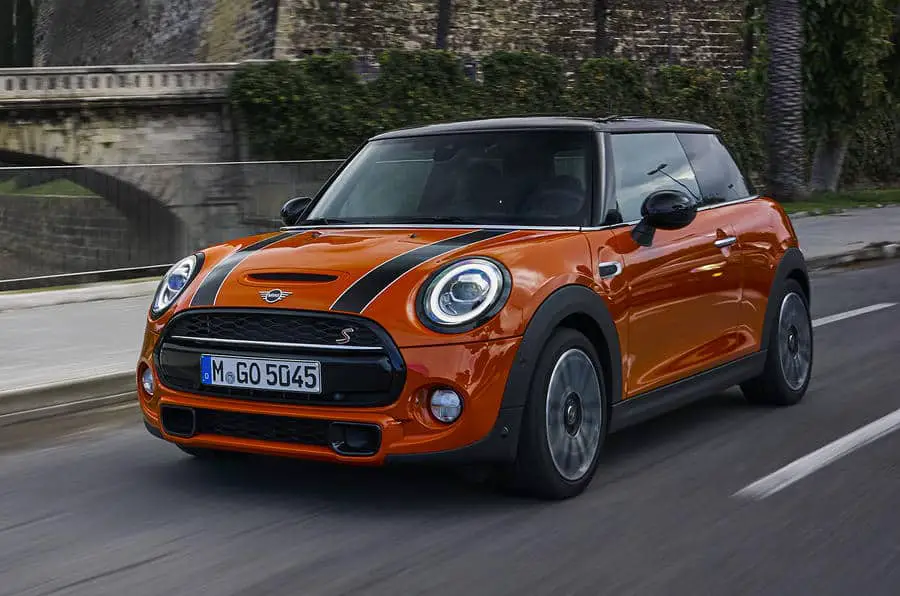 You might say Mini is a British brand since they have many paint schemes with Union Jack Flag. Yes, Mini brand has British origins but today it's owned by BMW Group, a German automaker.
BMW makes Mini Cooper in two plants, One in England and another one in Netherland.
BMW Group purchased the MINI brand in the year 2000. The brand identity of MINI is still quintessentially British. This can also be noticed when Mini is marketed on TV or in print ads. Although Mini Cooper is quite a unique car, it does share a lot of parts with other BMW models.
History of Mini
The name Mini was first used on Morris Mini and Austin Mini, which were essentially the same car but with different branding. Just after World war II, in 1959 the fuel prices were skyrocketing and Mini became a highly popular car due to its low running cost.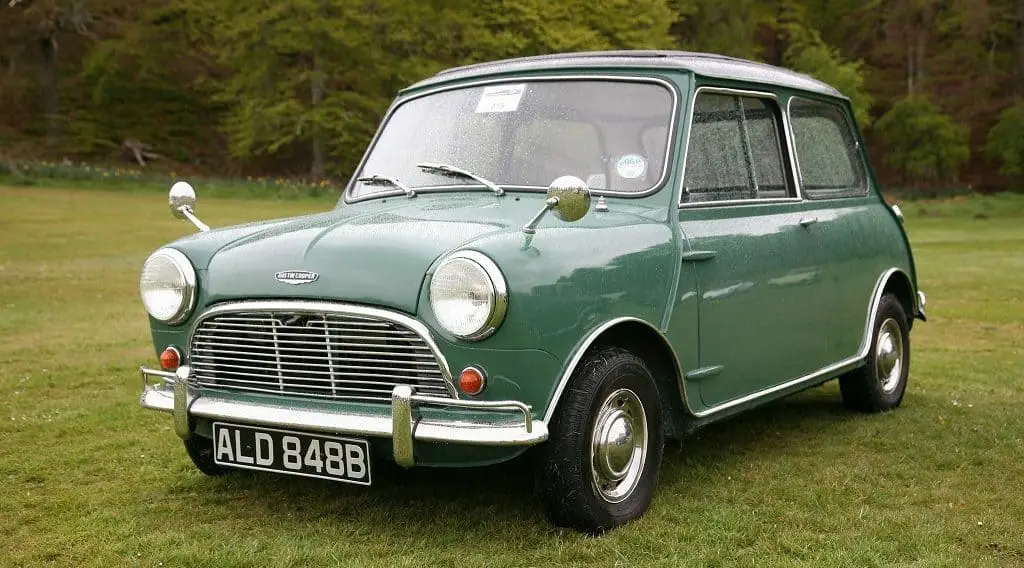 Both brands, Austin and Morris were owned by British Leyland. With the success of this model, the Mini became a brand instead in 1969. Resources of Austin and Morris combined to become the brand: Mini.
Mini remained successful for years to come. But the same model can only last for so long without any major updates. In 1996, the company launched a new generation of Mini, which was in production till 2000.
Now, BMW had already purchased the Mini brand from it's parent company Rover Group in 1996 (In 1986 British Leyland was renamed Rover Group). BMW saw potential in MINI brand and assigned BMW engineers to come up with a next-generation Mini. 2001 Mini which was developed under BMW was a huge step up in technology and cater to a wider audience. It no longer remained a niche product due to limited practicality.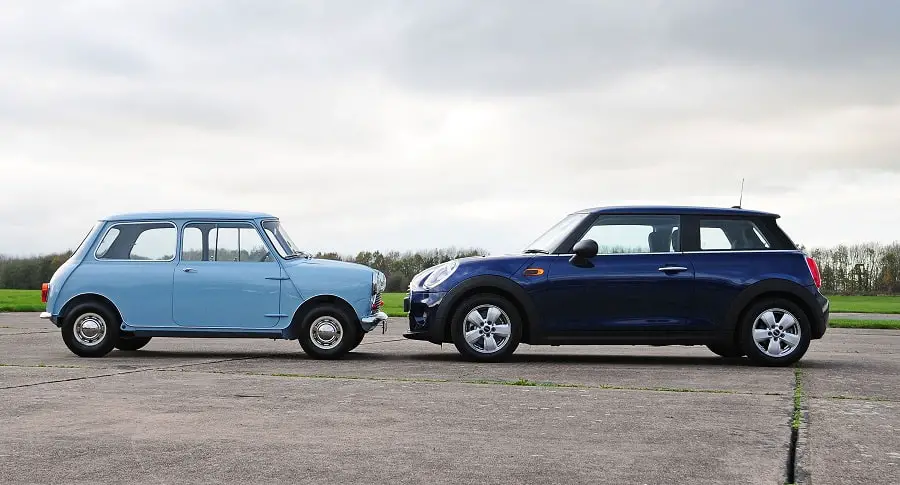 Over the years, BMW has expanded the MINI lineup to include different bodystyles like Convertible, Countryman, and Clubman. You can now have 2 door, convertible, 4 door or a crossover Mini. And that too in petrol or diesel engine option. Soon, Mini is coming out with an electric powertrain too.
The product development of MINI now happens at BMW headquarters in Munich, Germany.
Where are Mini Coopers Made?
All Mini vehicles come out of either of these two factories:
Mini plant in Cowley, Oxford, England
This plant has over 100 years of automotive manufacturing history. This compound was a steel press factory where body panels of first-gen Mini's were made. Austin, owner of Mini had a factory nearby. Mini has a huge role to play to turn the area around into an automotive manufacturing zone. Under BMW, Mini has been manufacturing here since 2001. Assembling to be exactly.
Well, it takes three UK Plants to manufacture Mini. Plant Swindon makes Body Pressings and sub-assemblies. Plant Hams Hall makes engines. And all this comes together at Plant Oxford at the assembly line.
VDL Nedcar in Born, Netherland
This plant Contract manufactures Mini since 2014. The plant was first setup in 1967 by DAF Trucks. Volvo acquired the DAF between 1972 and 1975 and took control of the Nedcar factory and started producing Volvo cars there.
In early 1990s the plant started facing financial difficulties. Then in 1991, a joint venture was setup between Volvo, Mitsubishi and the Dutch State. In 2012, Mitsubishi stoped producing cars at Nedcar plant and Dutch Industrial group VDL purchased the plant. Now, VDL is contract manufacturing several Mini models at this factory.
Mini Cooper Model Range
Mini Cooper 3-Door: Purists love this one because Mini Cooper captures the essence of what Mini was all about. A fun little hatchback.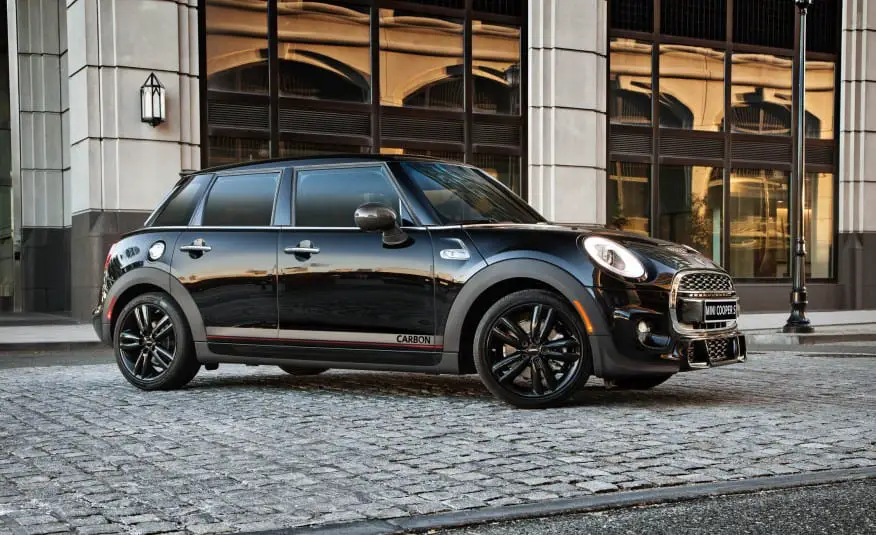 Although, the current generation car has grown quite a bit compared to the original Mini. But, it's still a fun to drive hatchback.
Mini Cooper Convertible: As the name suggests, it's the convertible version of the Mini Cooper. It has a soft top setup that can drop down quickly so you can soak in the sun.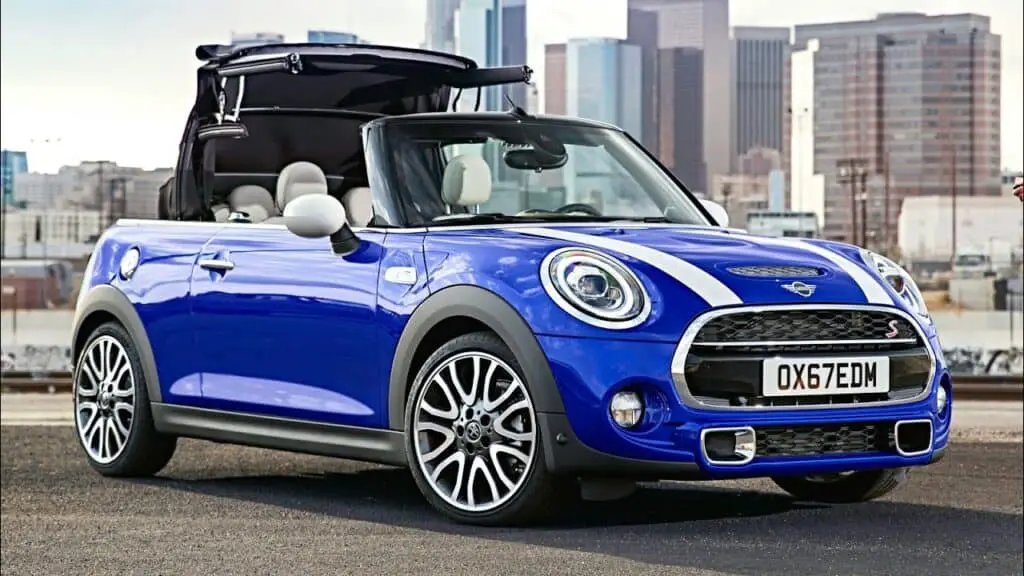 Since Mini is a lifestyle brand, a convertible fun little hatchback is quite a unique proposition.
Mini Clubman: A Clubman is an estate version of the Mini. The wheelbase is stretched to give you extra room for loading extra luggage.
Mini Countryman: The Countryman is the crossover version of the Mini. In terms of interior space, it's similar to the Clubman but it get extra ground clearance. Its rear design is more conventional like the Mini Cooper Hatchback and not like the Clubman.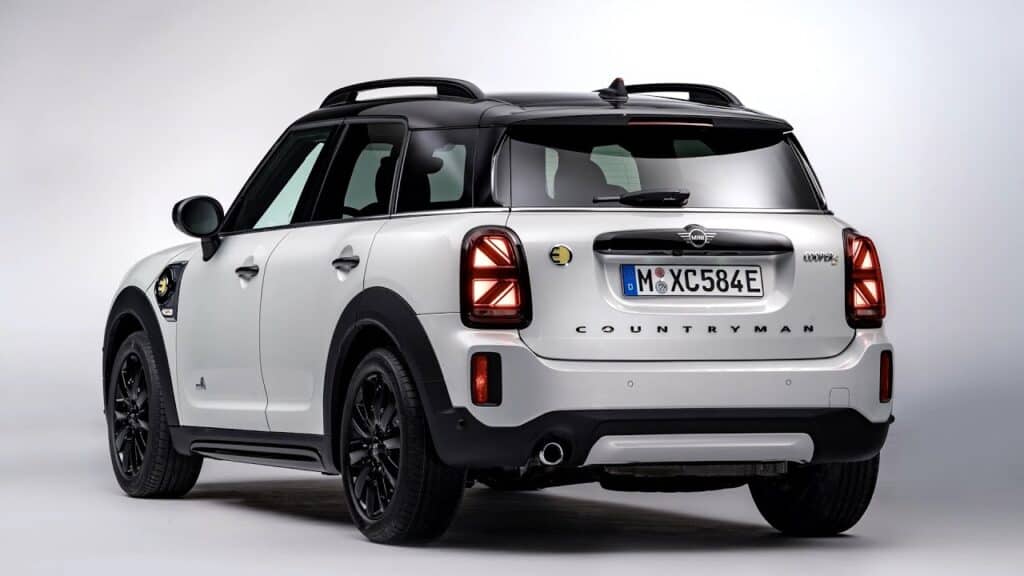 Now you won't have to compromise on practicality for the fun factor of Mini. People also love its rear door design that opens up from the middle.
Mini John Cooper Works: This is the model you should consider if you want the most driver-focused Mini. Although Mini Cooper S would satisfy most enthusiasts, the JCW model is like icing on the cake.
Having motorsport DNA, it gets a sportier body kit, louder exhaust, larger wheels, sportier seats, new infotainment display, and bigger brakes. Mini JCW also comes loaded with tons of standards features that are available as options on the Mini Cooper S.
Mini Electric: Every car manufacturer is striving to offer models in Electric Vehicle category. Mini released the Mini Electric 3-door hatch. Mini Electric claims a driving range of upto 145 miles (124-144 miles).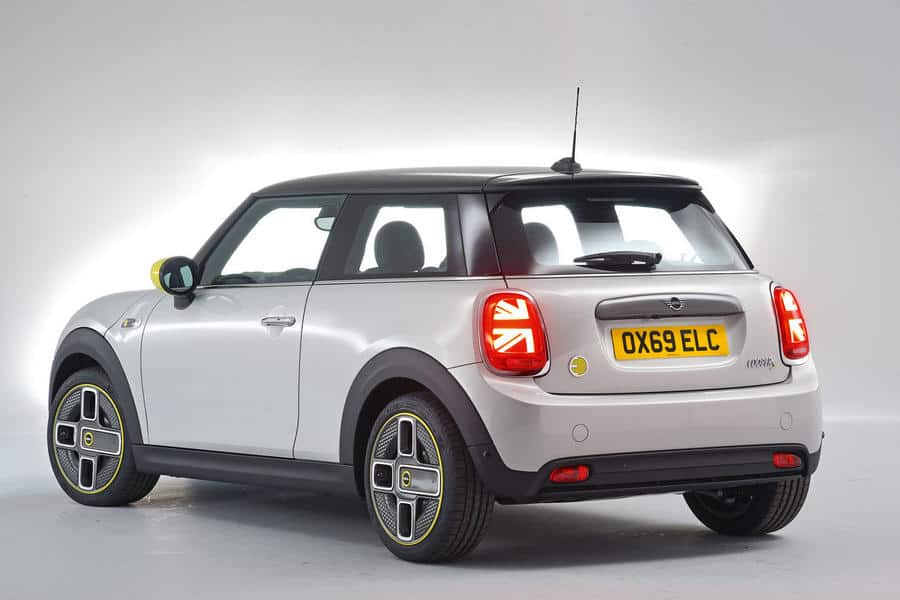 It gets quick charge capability and 0-80% charge can be achieved in just 30 minutes with a fast charger. The electric motor powers the front wheels to produce 183 bhp, same as the gas-powered Cooper S.
Are Mini Cooper reliable?
Mini has a long history to recalls and reliability issues, especially in the 2006 to 2012 models. Consumer Reports is an agency that has studied the reliability of Mini and it pointed out 17 potential trouble issues. These were mainly related to Engine, Driving systems, electrical systems, and Suspension.
The 2006-2012 model received the lowest possible reliability rating by Consumer reports. So if you're planning to buy a used Mini, a car from that period could be a risky affair.
What about the newer Mini? Mini Copper was fully upgraded in 2014 and the reliability is far better now. The consumer report gave it the above-average reliability rating. The reliability that only gone up since 2014. And today it's exceptionally good.
In fact, in 2019, JD Power said that Mini Cooper Clubman is the most dependable compact car. The Mini as a brand was ranked fourth overall for dependability.
Mini Cooper Dimensions
Mini Cooper started out as a tiny car in the 60s. But today the dimensions of Mini cooper have grown a lot. Check out the dimensions of the latest Mini Coopers: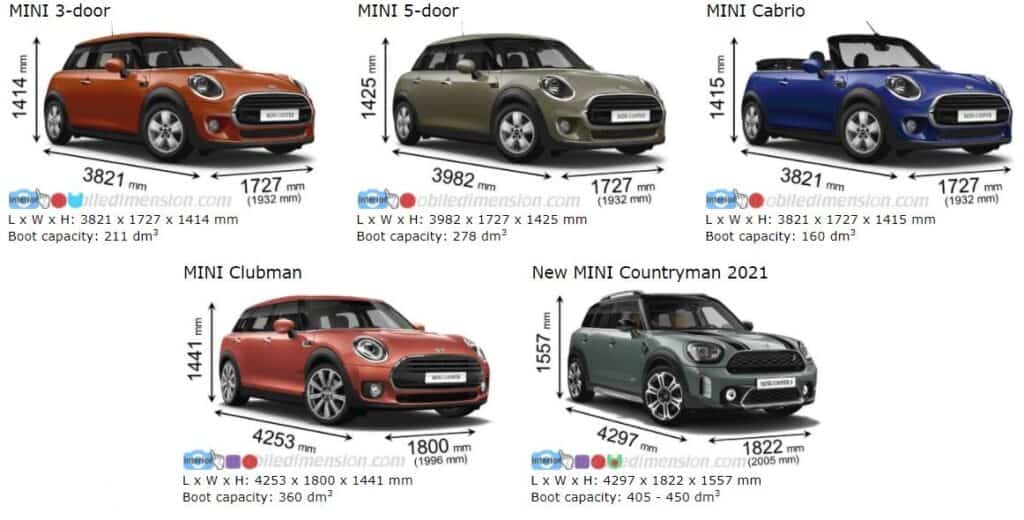 Mini 3-Door Dimensions:
| | | | | |
| --- | --- | --- | --- | --- |
| 3-Door Size | mm | cm | inches | feet |
| Length | 3821 | 382.1 | 150.4 | 12.53 |
| Width | 1727 | 172.7 | 67.9 | 5.66 |
| Height | 1414 | 141.4 | 55.66 | 4.63 |
| Weelbase | 2495 | 249.5 | 98.23 | 8.19 |
Mini Cooper 3-Door Dimensions
Mini Cooper Convertible Dimensions:
| | | | | |
| --- | --- | --- | --- | --- |
| Convertible Size | mm | cm | inches | feet |
| Length | 3821 | 382.1 | 150.4 | 12.53 |
| Width | 1727 | 172.7 | 67.9 | 5.66 |
| Height | 1415 | 141.5 | 55.7 | 4.64 |
| Weelbase | 2495 | 249.5 | 98.23 | 8.19 |
Mini Cooper Convertible Dimensions
Mini Cooper Clubman Dimensions:
| | | | | |
| --- | --- | --- | --- | --- |
| Clubman Size | mm | cm | inches | feet |
| Length | 4253 | 425.3 | 167.4 | 13.95 |
| Width | 1800 | 180 | 70.8 | 5.9 |
| Height | 1441 | 144.1 | 56.7 | 4.72 |
| Weelbase | 2669.5 | 266.95 | 105.1 | 8.7 |
Mini Cooper Clubman Dimensions
Mini Cooper Countryman Dimensions:
| | | | | |
| --- | --- | --- | --- | --- |
| Countryman Size | mm | cm | inches | feet |
| Length | 4297 | 429.7 | 169.17 | 14.09 |
| Width | 1822 | 182.2 | 71.7 | 5.97 |
| Height | 1557 | 155.7 | 61.29 | 5.1 |
| Weelbase | 2669.5 | 266.95 | 105.1 | 8.7 |
Mini Cooper Countryman Dimensions
Frequently Asked Questions:
Is Mini Cooper Expensive to Maintain?
Being a German Hatchback, Mini Cooper is expensive to maintain compared to other hatchbacks. Since it shares parts with several BMW models, the parts can be costly. The service intervals of up to 10,000 miles are long for the modern Minis. Consider maintenance cost for Mini to be similar to a BMW 3 series, around $800 per year.
Are Mini Cooper Reliable?
The modern Mini Coopers (2014 onwards) have an above-average reliability rating from consumer reports. While 2006 to 2012 Mini Coopers got the lowest reliability rating.
Who are the main competitors of Mini Cooper and Countryman?
Mini Cooper Competitors: Fiat 500, Honda Civic Type R, Mazda Miata MX-5, VW Golf GTI, BMW 2 Series, Ford Fiesta STI, Mercedes Benz GLA, Audi Q3, Volvo XC40
Latest posts by Siddharth Sharma
(see all)