2019 BMW Z4 Unveiled at Pebble Beach (First Look)
We have been waiting for the new BMW Z4 ever since it was first spied in 2016. Finally, BMW has launched the third-generation Z4 at Pebble Beach Concours d'Elegance in Monterey, California. New BMW Z4 will also be showcased at the 2018 Paris Motor Show.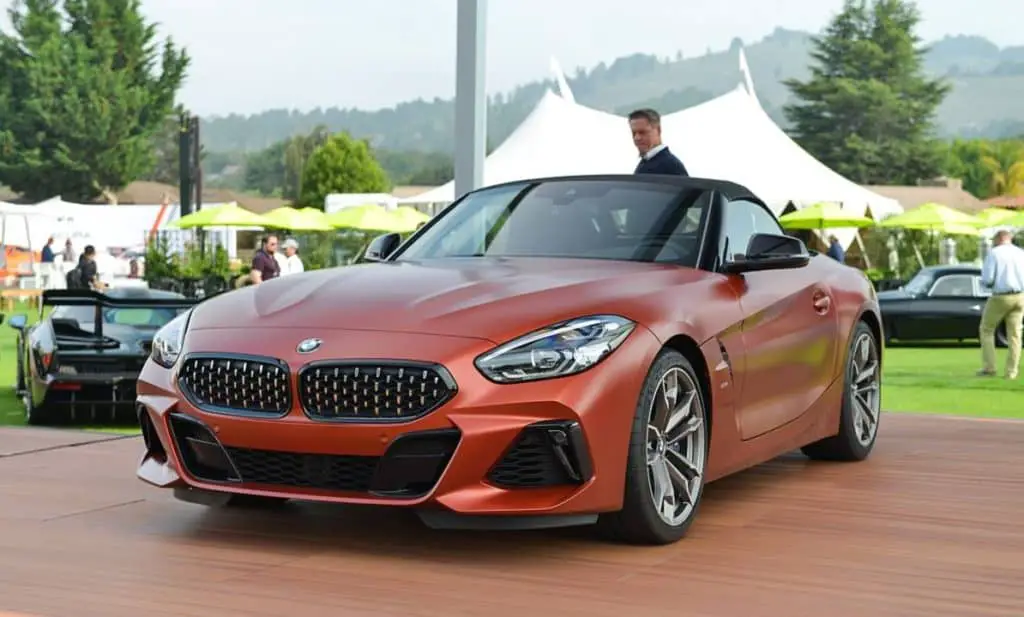 Since starting, BMW has been quite open about that fact that new Z4 will be developed in collaboration with Toyota. And the upcoming Toyota Supra will share the same platform and many other components like suspension and electricals. The development of BMW Z4 was quite interesting because when did you last see German and Japanese car manufacturer collaborating on this level. This newly developed platform will also be used for the seventh-gen 3-Series.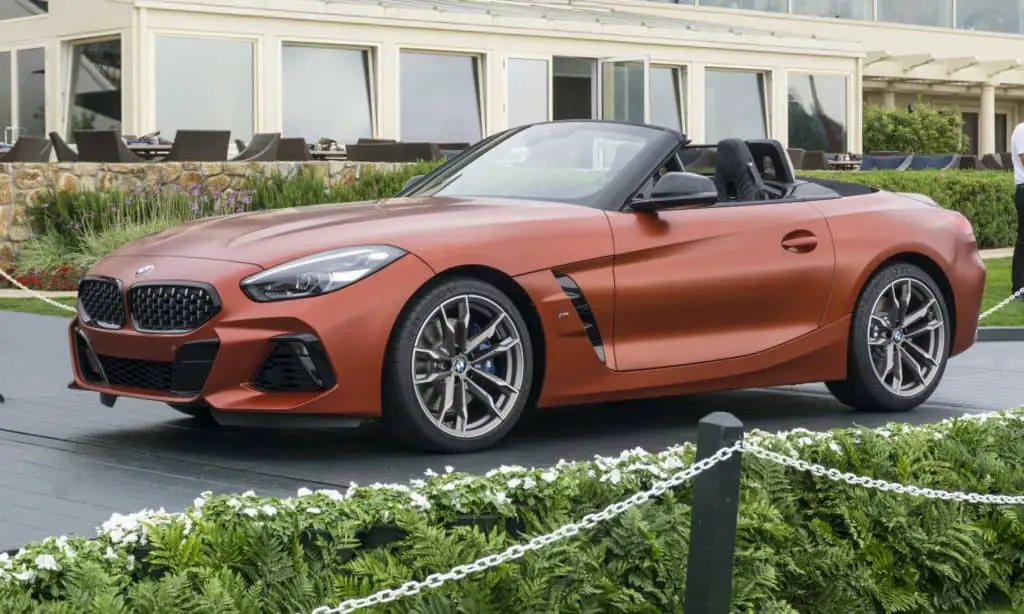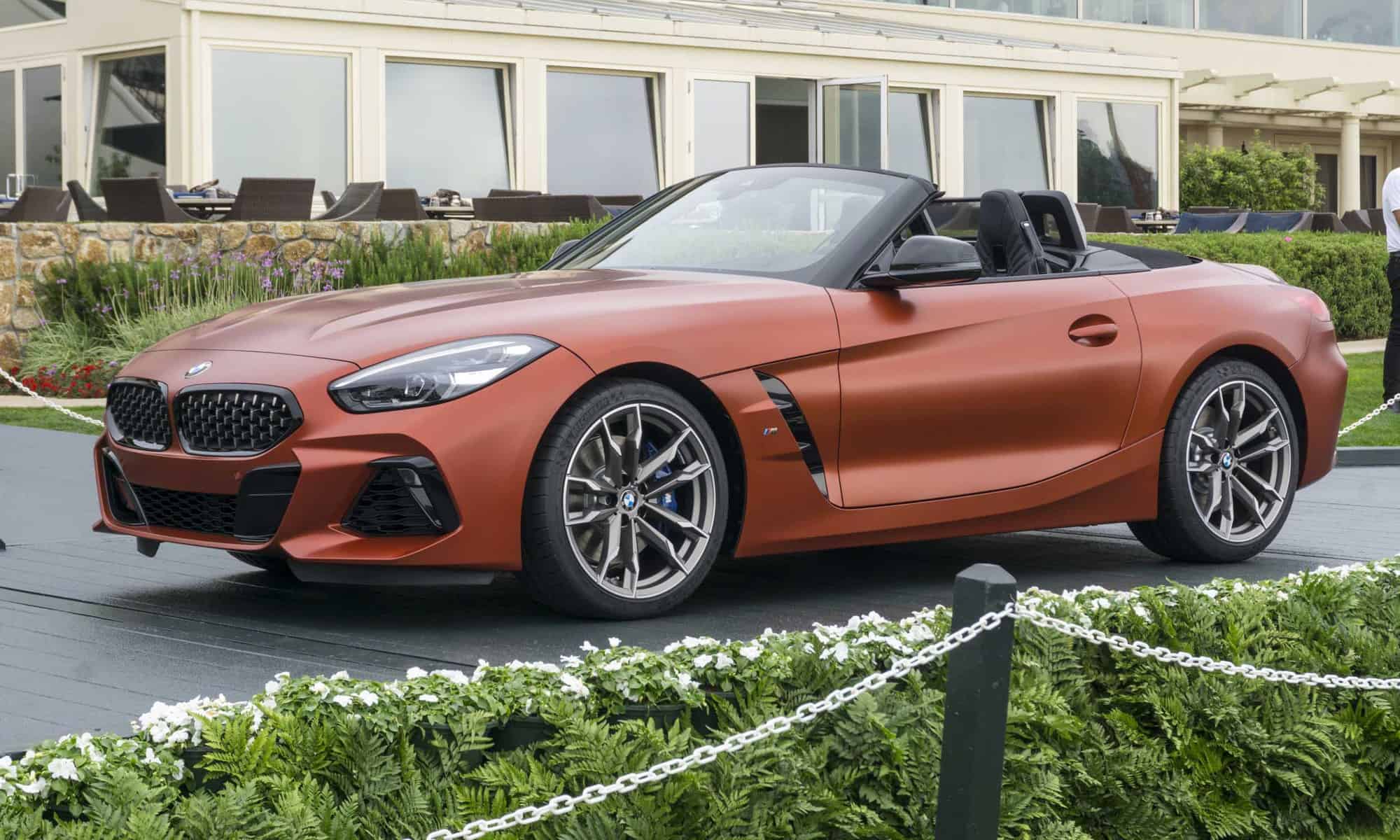 BMW wanted to make new Z4 more dynamic and more fun to drive than the predecessor. BMW claims that a major contributor towards this is 30% increase in torsional rigidity over the outgoing model. This was achieved by incorporating extra wide sill elements in the chassis. BMW says that the chassis of the new Z4 roadster is stiffer than the M4 Coupe.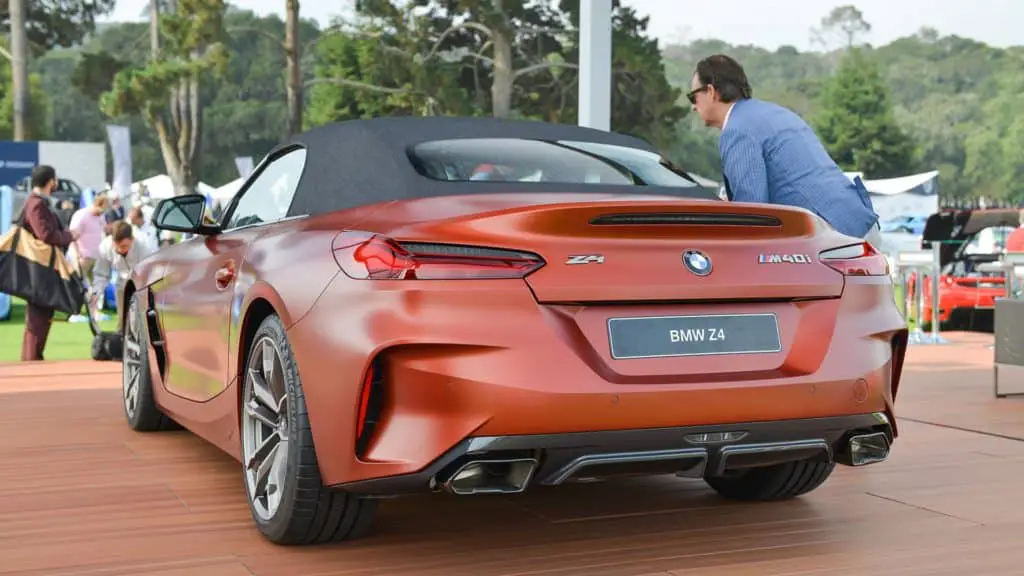 The word "all-new" is often thrown around freely but it's truly applicable for new Z4. It's a completely different car altogether. It has a new platform, design, engine, and interiors.
Unlike the outgoing BMW Z4, the new one does not have a convertible hard roof. Instead, there is a convertible fabric roof that opens and closes quicky and is 60 kg lighter than the hard top roof of previous-gen Z4. That said, this has created quite a stir among the Z4 fans as most of them really liked the hard top roof that gives a sense of security.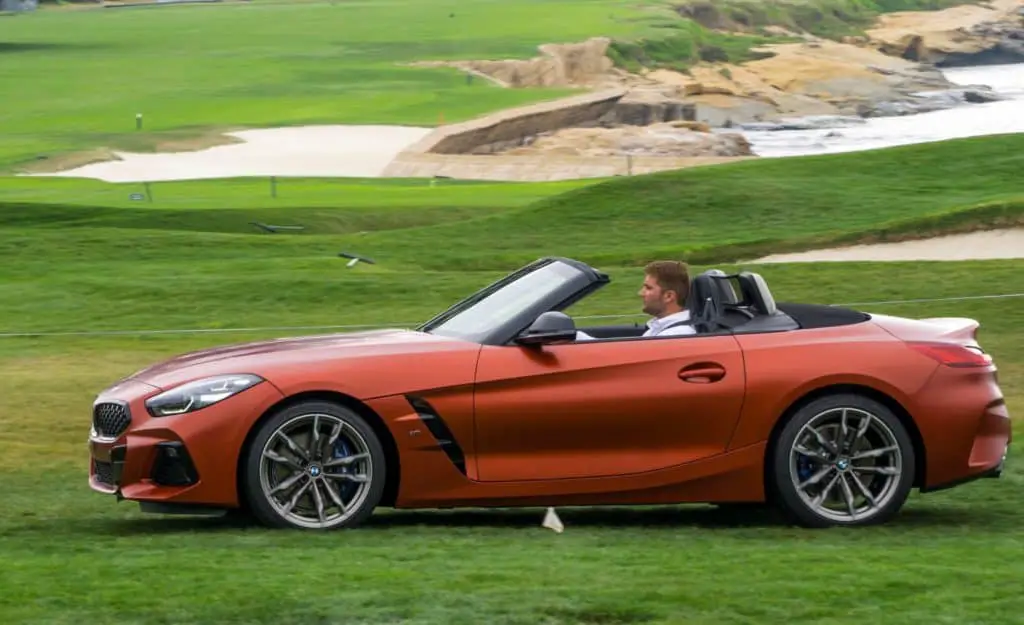 BMW rationale behind this decision was to lower the centre of gravity and make Z4 a better handler. The chassis itself is quite rigid as it as so it didn't require the structural support of roof. BMW says that this gives it a "more sporting driving attributes".
The new BMW Z4 is around 50 kilograms lighter overall than the outgoing model, inspite of being 70mm wider. This means that the top spec Z4 M40i will weight around 1,500 kg.
BMW continues to be a proper roadster with front engine, rear wheel drive layout. However, the engine is pushed farther back in to achieve 50:50 front/rear weight distribution. There won't be an M-series Z4 but the range topping Z4 M40i Performance First Edition gets real close to it. It even comes with electronically controlled rear differential.
This performance model has electronically controlled suspension dampers, M-Sport brakes, and larger 19-inch rims.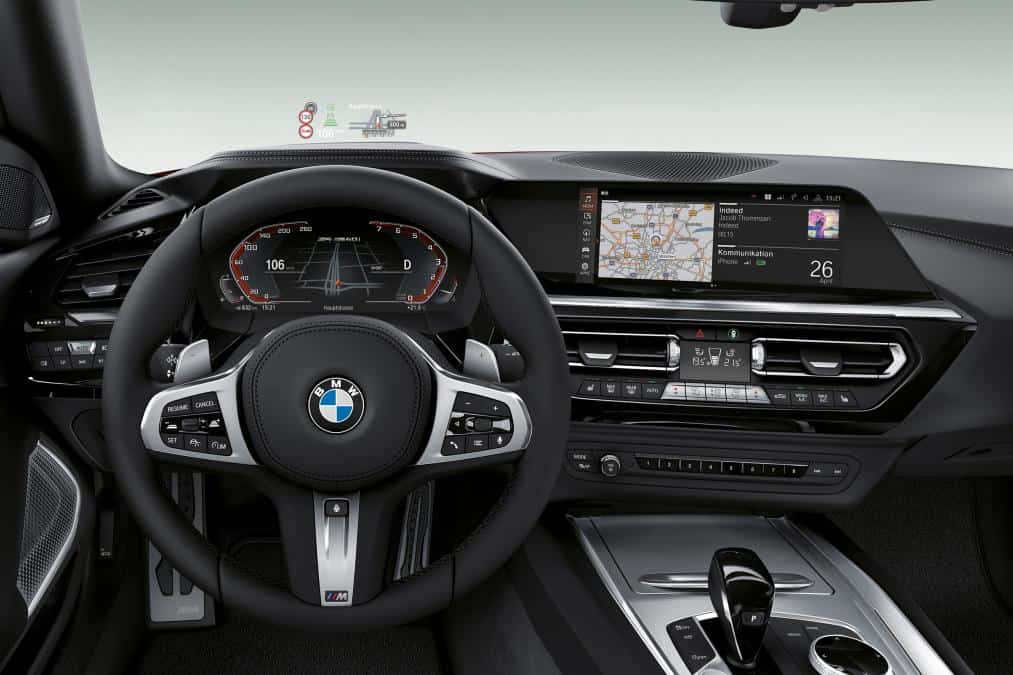 Interiors of the new BMW Z4 continues on the theme of being driver focused. The dashboard looks almost similar to the BMW sedans. There is a sporty three-spoke steering wheel, touchscreen centre console with updated software, and all-new seats. With this new platform, the options list on the Z4 will be quite long.
Engine & Gearbox
The top spec BMW Z4 M40i is powered by a 3.0-litre, inline six-cylinder turbocharged petrol engine. This engine develops around 340 PS of power in European spec and 380 PS in US spec. The torque figures stand at 450 Nm.
BMW Z4 M40i is capable of going 0 to 100 kph in just 4.6 seconds and hit an electronically limited topspeed of 250 kph.
Comparing engine output with the previous-gen model, the power figure is bumped by 40 PS and similarly the torque on the new model has also gone up by 50 Nm. This has a lot to do with the addition of a turbocharger.
There will also be other engine options available with the new Z4- sDrive20i and sDrive30i. Both of them will use a 2.0-litre four-pot turbocharged petrol engine. In the Z4 sDrive20i, it will develop 152 PS of power and 250 Nm of torque. For the Z4 sDrive30i, the power output will be bumped to 264 PS along with a torque of 390 Nm.
The gearbox duties are likely to handled by an 8-Speed automatic ZF unit. Although, there also a possibility of optional six-speed manual transmission.
The BMW Z4 M might be introduced later on. We would love to see M2 Competiton engine being plonked in the new Z4 making 420 PS of power and 550 Nm of torque.
BMW India might launch the new Z4 in India next year. This will be the perfect competition for the Porsche Boxster S. The previous-gen BMW Z4 was available in India in top-sped trim that made 306 PS of power and 400 Nm of torque.
2019 BMW Z4 first look video
BMW Discontinued Z4 E89 production in 2016
If you're looking for a more affordable roadster- Mazda Miata MX-5
Latest posts by Siddharth Sharma
(see all)