5 Reasons Why You Should Consider Datsun GO, GO Plus this Diwali
Datson has reintroduced the updated Go and Go+ with a starting price of Rs 3.29 lakh and Rs 3.83 lakh respectively (Scroll down for Full price list). Datson has started accepting bookings for these model right around the festive season.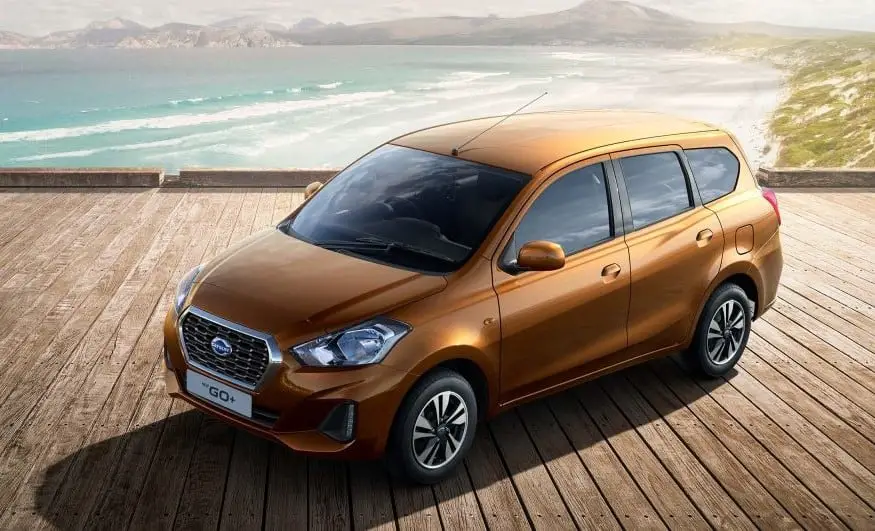 What has changed for the Datson Go and Go+? Well, several things have been updated.
1) Two new Colors: 'Amber Orange' and 'Sandstone Brown'
2) Redesigned front bumper with LED daytime running lights
3) 14-inch alloys instead of 13-inch
4) Good safety features even in the base variants.
Basically, Nissan is on the path to redemption with the new Datsun GO and Datsun GO+. Here are 5 reasons why you should buy Datsun GO or GO Plus this Diwali:
1) Safety As A Right
All variants of the Datsun GO/GO+ come with ABS and dual airbags as standard features. As all manufacturers prepare to meet the crash test norms, these features are starting to pop up in more affordable cars. And yet, it's astonishing to see them in something as affordable as the Datsun GO.
It's not just the government, buyers too are rewarding carmakers for offering standard safety features and punishing those that reserve them for their top-spec trims. Young buyers are aware of the need for safety in their cars. Even cab drivers and fleet owners are starting to take safety features very seriously.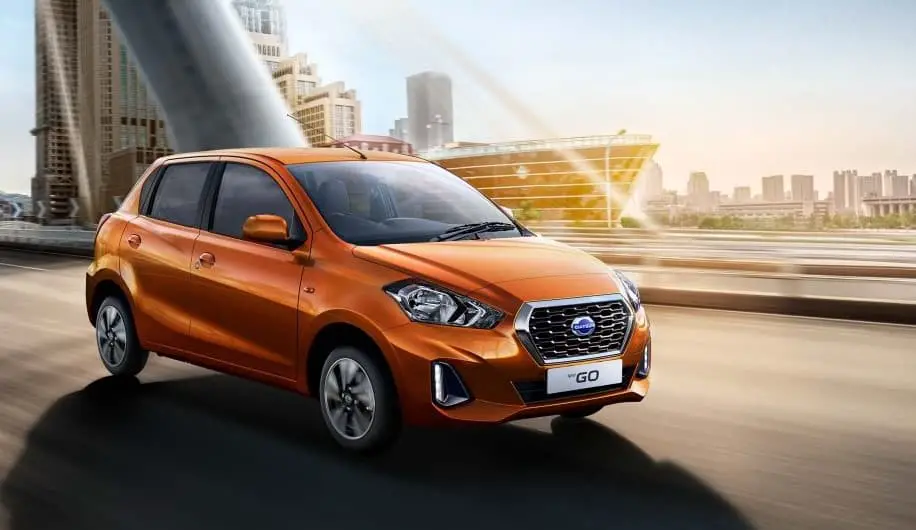 Not too long ago, you had to buy the variant with a touchscreen infotainment, diamond-cut alloys and chrome door handles just to get your hands on a car with 2 airbags and ABS. And here, we have the Datsun GO and GO+, which prioritizes safety over power steering and air conditioning.
Nissan, clearly, has their heads and hearts in the right place and such a move deserves praise. I only hope that Nissan has also worked on the chassis and stiffened it to prevent intrusions into the cabin should the unfortunate occur.
2) No More Quirks
While the overall profile and exteriors of the older Datsun GO and GO+ wore sedate lines, it had some quirks and ergonomic blunders. The bench in the front, for example, was practical but a serious safety risk for the centre passenger. Very few people wanted it and even fewer wanted to use it. It's gone for good.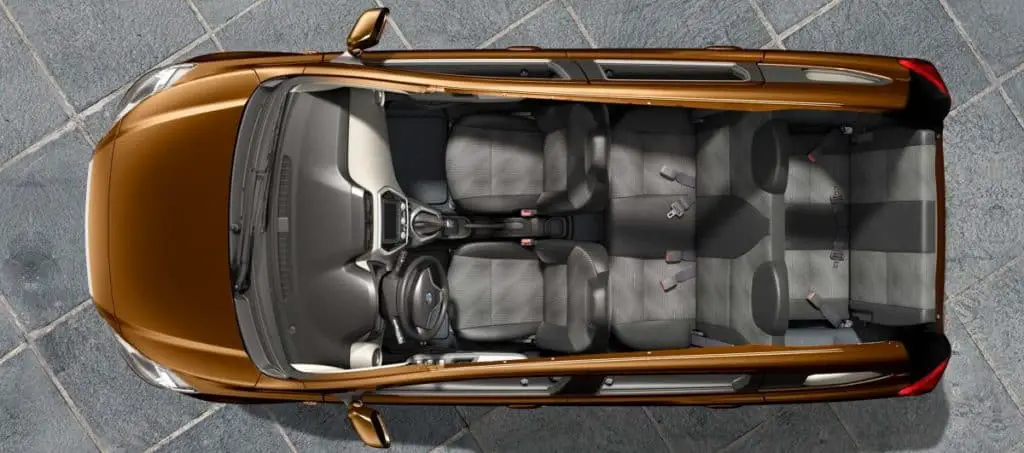 To make room for the bench, the handbrake was relocated. Under the steering, the parking brake required you to pull and twist it. Unfortunately, it was very easy to disengage. More importantly, it was possible to disengage it unintentionally. It's not theory; it's coming from experience. In the new car, it's placed where it belongs, between the front seats.
The infotainment system that relied on your phone for input is gone. Instead, you get a touchscreen unit in the top trim with Android Auto and Apple CarPlay. It doesn't get better than this.
3) Frugal and Refined Engine
The GO and GO+ continue with the 1.2-litre petrol engine. The same one that does duty in the Micra. This engine is a gem and it has no right to be offered in a car that 's barely any dearer than the bargain-basement Alto 800.
The motor is easy to drive in the city because of its decent bottom end performance but it shines in the mid-range. This car can also cruise on the highway between 80-100km/h without a hiccup while the tachometer hovers at a relaxed 2300-3100RPM range.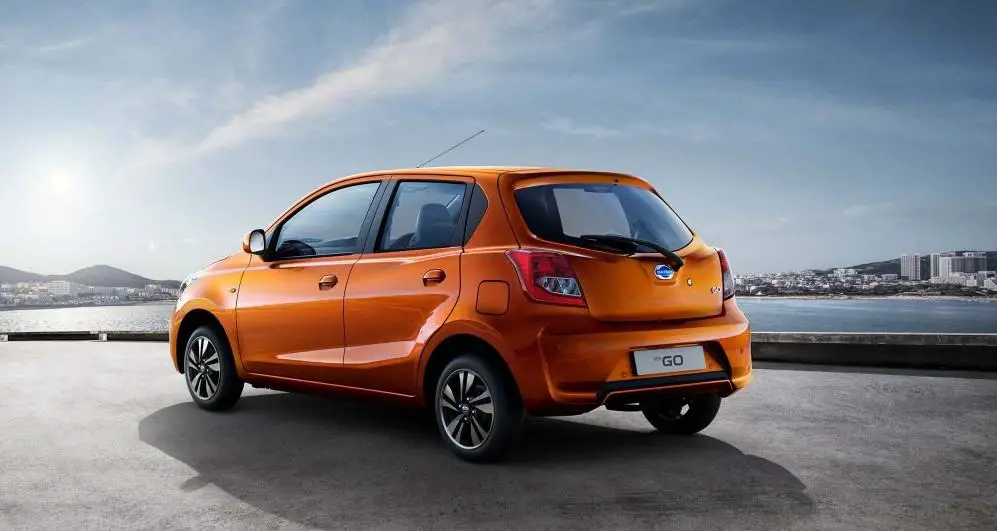 It's very refined and surprisingly frugal too. During my brief encounter with the GO+ in 2016, the car's MID consistently showed a figure close to 20km/l. It dropped to 19.4km/l after I spent an hour literally stuck in traffic and didn't bother to turn the AC off. Full disclaimer: I wasn't carrying anyone in the rear seats. A loaded cabin may have adversely affected the acceleration and fuel economy.
The only thing that spoiled the experience was the gearbox. The gates of that unit weren't well defined and the lever sometimes required a strong push to engage. Let's hope it's better now with the new Datsun GO/GO+ facelift.
4) All The Right Features
The two updated Datsun cars seem to have hit the nail where it matters and they hit it really hard. Even the base variant (D) gets 2 airbags, ABS, and parking sensors along with basic central locking and front power windows. Add another Rs. 70,000 to the tag and you get power steering and power mirrors with the A variant.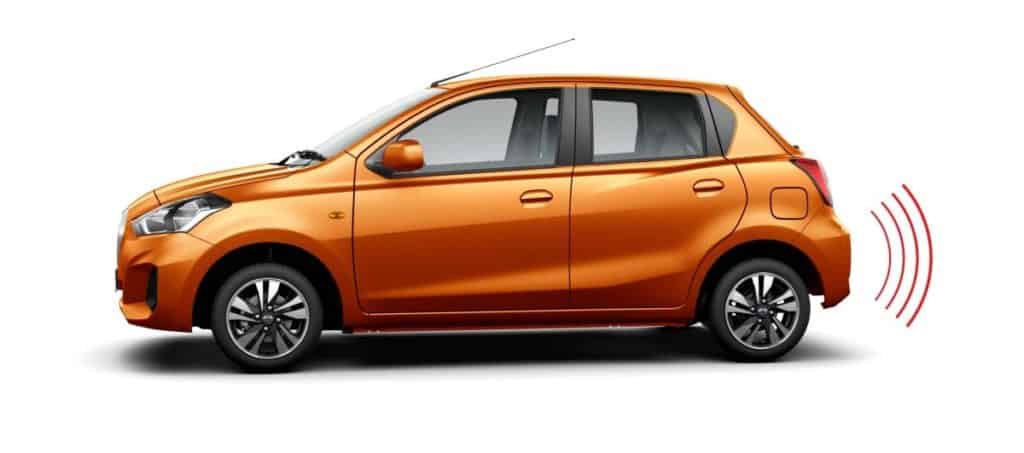 Buyers living in colder regions may be okay with this but the rest of us will have to consider the A(O) variant as it gets remote central locking, rear power windows, and air conditioning, most importantly.
The T trim gets the desirable all-important 7-inch touchscreen infotainment system with Android Auto and Apple CarPlay. The Top variant gets LED DRLs, 14-inch alloy wheels, and rear washer and wiper.
That's an unbelievable list of feature for a car that starts at Rs. 3.29 lakh (ex-showroom.) What's heartening to see is that Nissan is offering safety features as standard and convenience features for a small premium while the flash is reserved for the top variant.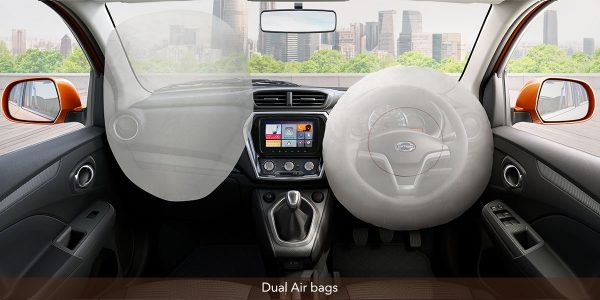 5) Total Value-for-money Price
Nissan has not only managed to address the sore points of the car's cabin and added safety features, but also lower the price. This news show makes the cab aggregators and individuals like you and me very happy.
The Datsun GO and GO+ are no longer the cars you could discount as 'budget' and 'cheap'. These are genuinely nice cars with more than adequate features and performance to rival cars such as the Maruti Celerio and the new Hyundai Santro.
The Datsun GO+, for that matter, has no direct rival. And this yesterday's ugly duckling has the potential to become a desirable swan if the Volvo V90 CrossCountry and Mercedes E-Class All-Terrain station wagons gain momentum.
Conclusion
Like me, if you look for value in a car, then the Datsun GO and GO+ are offering it at wholesale prices. If I were in the market for a small hatchback, I'd have picked the A(O) variant of the GO without second thoughts.
Datsun GO and GO Plus Price List (Ex-showroom, India)
| | |
| --- | --- |
| Datson GO Hatchback | Datsun GO Plus MPV |
| D – Rs. 3,29,000 | D – Rs. 3,83,000 |
| A – Rs. 3,99,000 | A – Rs. 4,53,000 |
| A (O) – Rs. 4,29,000 | A (O) – Rs. 5,05,000 |
| T – Rs. 4,49,000 | A (O) – Rs. 5,05,000 |
| T (O) – Rs. 4,89,000 | T (O) – Rs. 5,69,000 |
Datsun Redi Go Automatic was launched earlier this year (Read more about it)
Watch the Official Datsun Go, GO Plus Video:
Latest posts by Guest Author
(see all)