Mini Electric Production Designs Unveiled for the First Time
Most Iconic British Brand Owned By German Luxury Carmaker To Be Made In China
Imagine a boy born in a British family, brought up in Germany and employed in China. Now imagine what accent would he have. Could you? Kudos if you could, coz I sure as hell can't.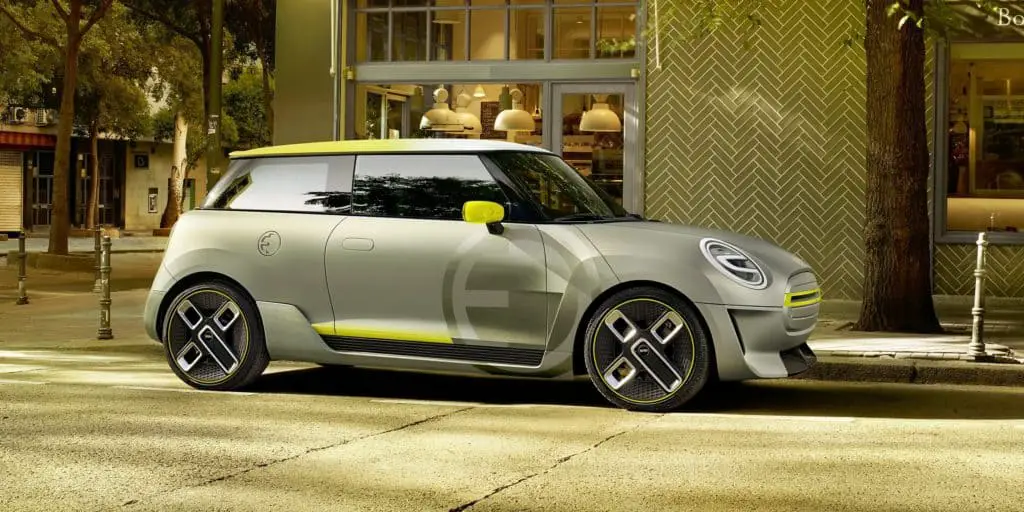 The Mini lost a bit of its charm after merging with BMW and now, it seems it's about to start blurting out Mandarin as well. BMW has announced that they're going to make the Mini electric in China in a 50-50 joint venture with China's Great Wall Motor. There's no schedule defined for the production but BMW's Oxford plant in the UK is prepping to start the EV's production as it's set to go on sale next year. 2018 Mini Cooper Line-up Refreshed for India
BMW also informed the media of Mini's design elements that will make it to the production.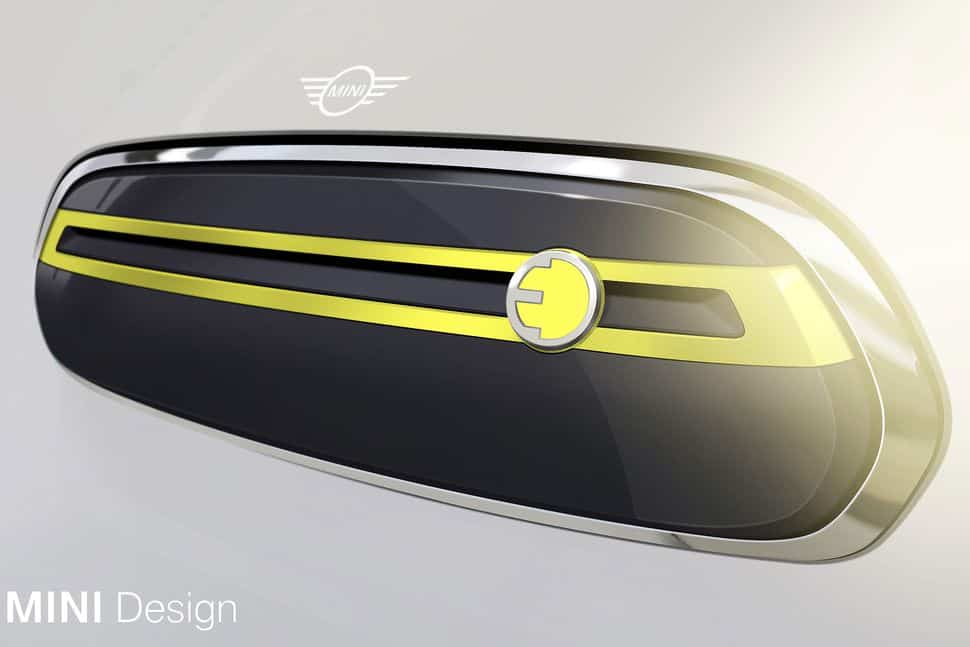 The Mini Electric "Grille"
First is the grille. Let's make it clear up front that electric cars don't need grilles on their noses as they don't have radiators and intercoolers. But the Mini electric will still have one. A fake one that looks like a grille but isn't as it tries to mimic a regular car with an engine. Good move but Tesla have moved past that and perhaps buyers have too as the body-colored face of the new Teslas isn't affecting the sales of their cars at all. Here's how BMW explains the grille:
"Its hexagonal form is a signature MINI design element, but the closed-off interpretation is all new. Behind the grille, cooling elements are conspicuous by their absence – which means the grille can stay closed and therefore improve airflow. A yellow accent bar with an E badge in the same color produces a powerful contrasting effect and identifies this as an electric MINI." Checkout: Mini Cooper Carbon Edition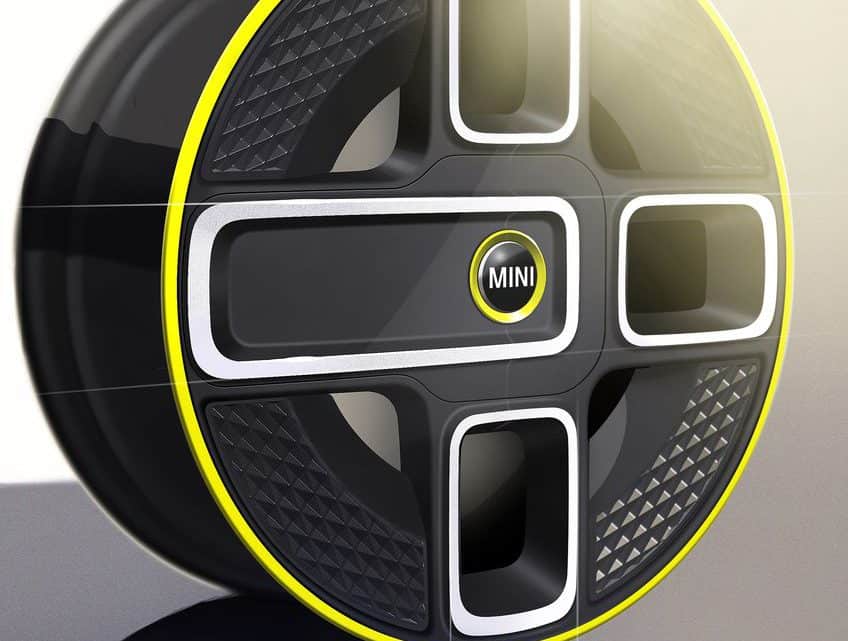 The Mini Electric Wheels
While performance vehicles try and show off their big brake calipers, the Mini electric is trying to hide them and leaving just enough space for air to come through and cool the discs. This is also in the interest of efficiency as it reduces drag. Tesla had also done something similar with the initial models of the Model 3, that had wheel covers hiding a gorgeous set of alloys.
Know all about Mercedes EQ electric lineup
Latest posts by Guest Author
(see all)