Mercedes EQ Range And EQ SUV Info Revealed (Updated)
During the commercial shoot, Mercedes EQ range and Mercedes EQ SUV release date were revealed to a YouTuber (watch video below).
Mercedes EQ SUV is expected to have a starting price of around $55,000 (Rs. 35.62 lakh). Even after the official reveal on 4th-September-2018, Mercedes has kept pricing a secret. Let's see what all happened since a Youtuber first test drove the concept EQC last year: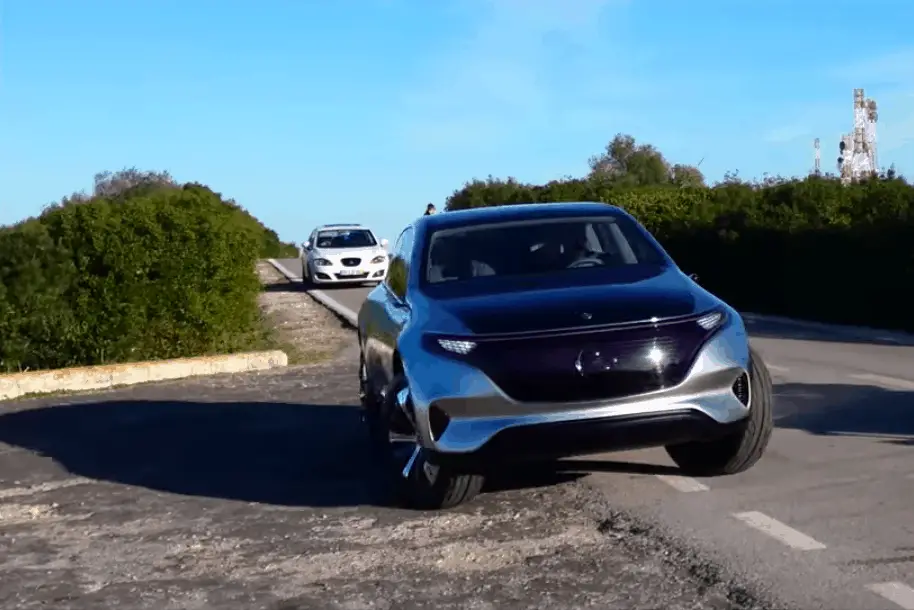 Famous YouTuber, 'WHAT'S INSIDE?' got a chance to spend a day with the Mercedes EQC. It's the first of the new EQ-Class electric cars from Mercedes. The Mercedes EQ is still in concept form, but it was mostly functional.
Mercedes EQ Driving Range
According to the YouTuber, the Mercedes EQ range will be 500km. The Mercedes EQ acceleration (0-100km/h) will be less than 5 seconds.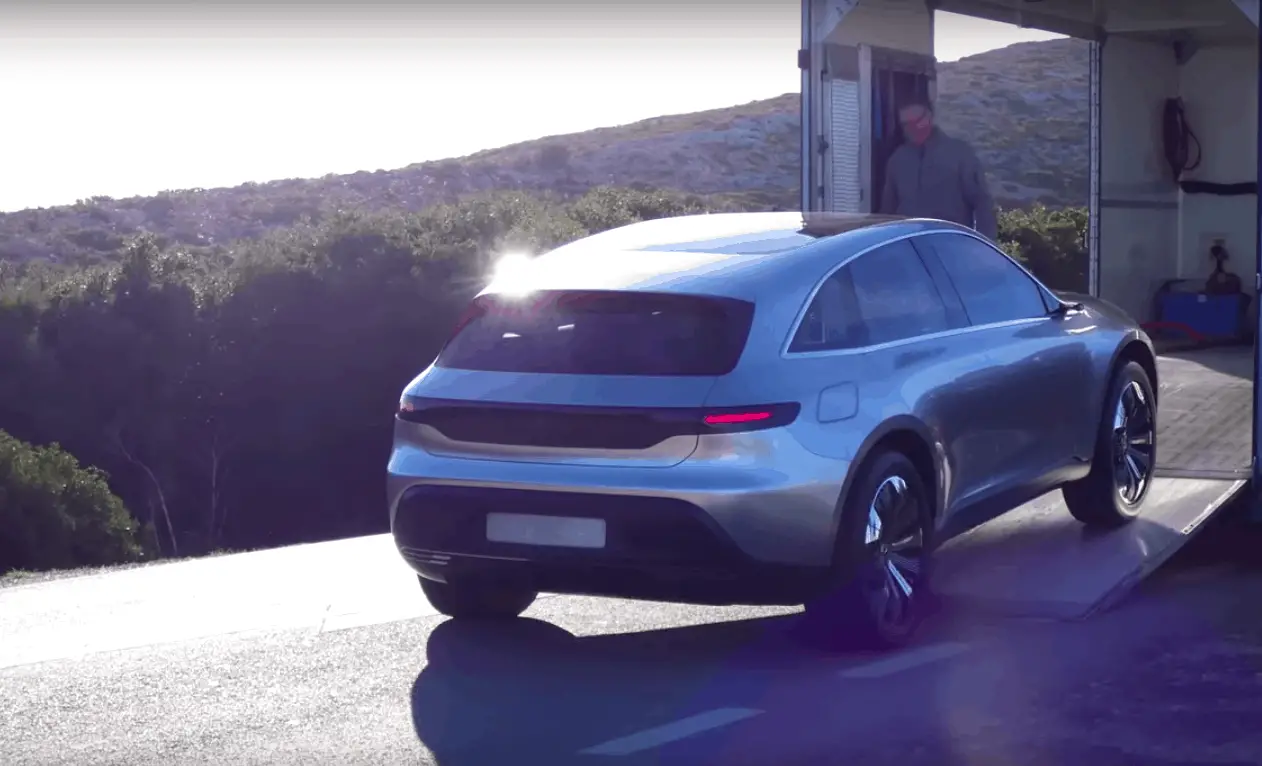 Mercedes EQ SUV Design
The electric SUV is still a concept. So it didn't have functional headlights, but it had LEDs to fill the spot. The entire profile is unique yet surprisingly similar to a Mercedes coupe SUV.
Also Read: Mercedes Electric Car EQC Launching In 2019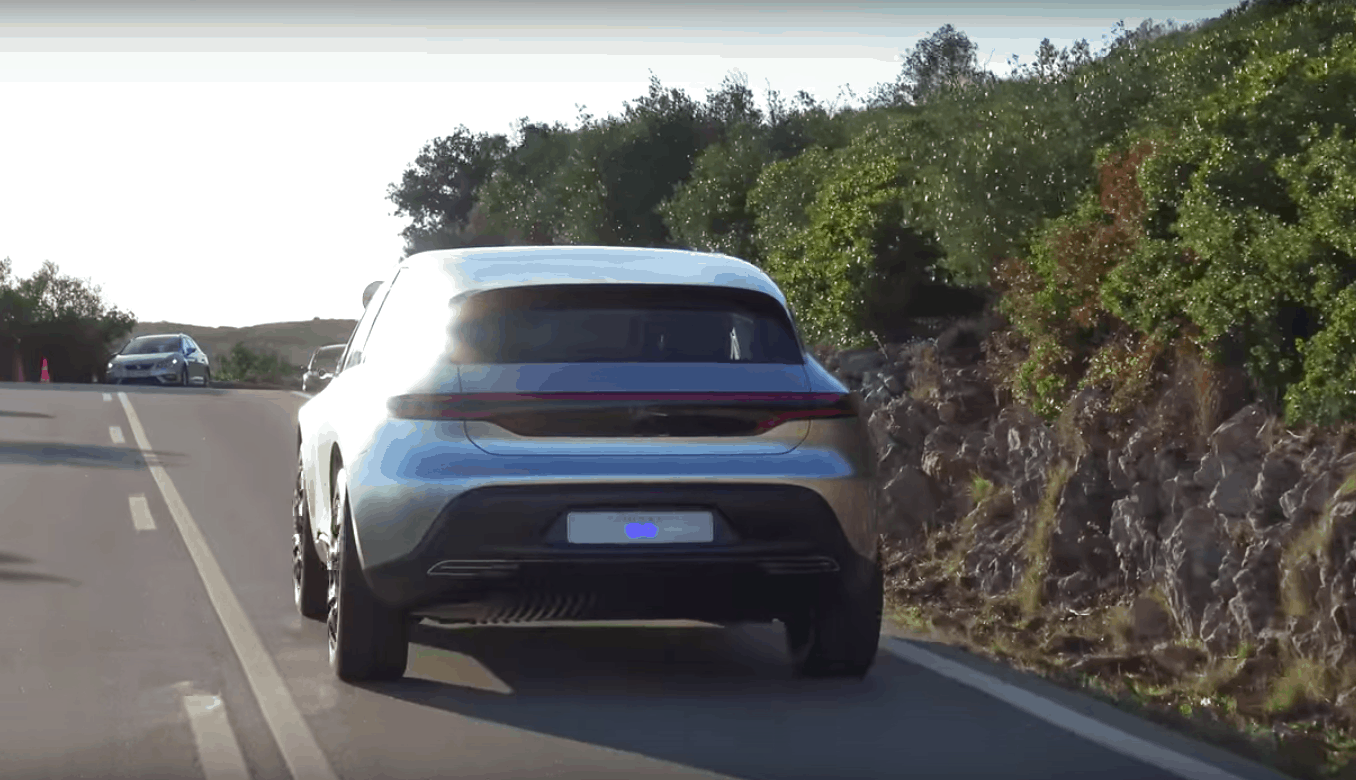 The paint makes the car look like polished steel. The whole grille is black with LED accents running across. Inside, there are panels with perforations and the LED light filters through those tiny patterns. You can choose any colour for the ambient light.
The backseat passengers have a large touchscreen display integrated into the backrest the front seats. The infotainment system and instrument cluster are both parts of a massive widescreen. Half of it is for the driver and the other half for maps, music, etc.

On the top, the Mercedes EQ Concept a clean sheet of glass to capture all the sunlight. The outside mirrors have cameras instead and there are displays on either side of the dashboard. The inside mirror is a display showing live feed from the camera in the back.
Checkout Youtuber's video
Mercedes EQ SUV Release Date
As mentioned in our previous story, Mercedes EQ SUV will go on sale in 2019 but unveiled on 4th September 2018 in Stockholm (scroll down for more info). The first EQ-Class SUV is the EQC, which is the C-Class/GLC equivalent. Similarly, we'll have the EQA and EQS. Read: Future of Electric Cars
Mercedes EQ SUV Price
We're expecting Mercedes EQ SUV price to be US $55,000 (Rs. 35.62 lakh). The GLC currently starts at $40,000 (Rs. 25.9 lakh). Mercedes is also building its own battery factory to keep the price in check.
(Updated on 22/05/2018) Mercedes EQ to be Made in France
Mercedes-Benz announced that they will be pumping around 500 million euro into its Hamburg plant in France. This is being done because the Mercedes EQ range of cars will come out of here in coming years.
The Hamburg Plant owned by Daimler is dedicated to producing Smart cars and no Mercedes product has come out of that factory since it was established in 1997.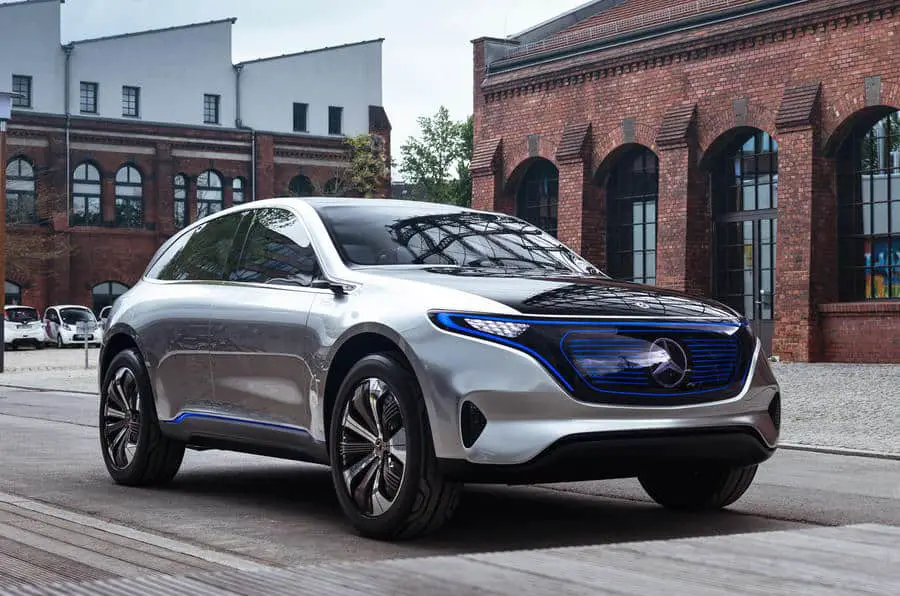 Mercedes has not mentioned exactly when the production of EQ SUV will start but just said: "the preparations for the new model in Hambach will start shortly".
Hambach plant is better suited for electric car production because it already churns out batteries for Smart vehicles ever since 2007. And from 2020 onwards, Smart cars will only have electric powertrain.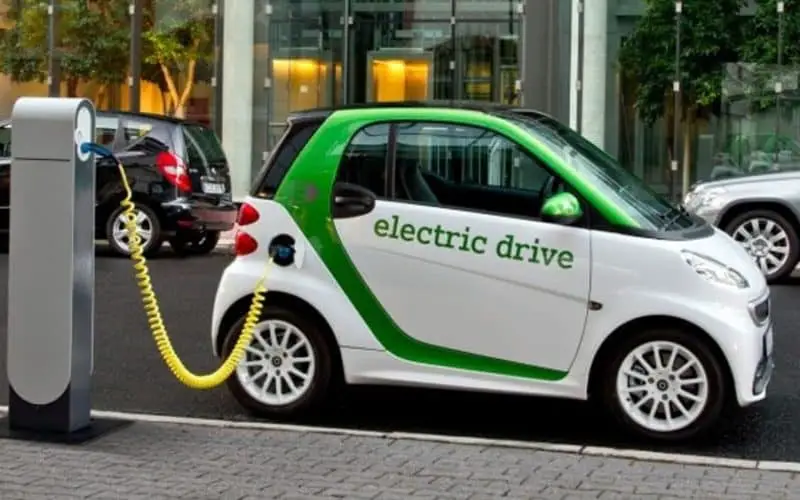 This first Mercedes Electric car manufacturing facility is in Sindelfingen, Germany. And Hambach will be the second one. Mercedes is betting big on the electric cars and plans to have ten electric car models by 2022. The German carmaker believes that electric cars will account for 15 to 20 per cent of the total sales volume.
(Updated on 15/06/18) Video shared by Mercedes-
Check out this interesting video shared by Mercedes Benz, Highlighting the fact the concept EQ is noiseless. Enthusiasts keep saying that they will miss the sound of regular engines with Electric Vehicles, but Mercedes is showing it as a positive trait-
**(Updated on 18/07/18)**
Supporting Infrastructure for Mercedes EQ
Mercedes-Benz understands that living with an electric car will be quite different compared to traditional vehicles. There needs to be a proper supporting ecosystem for electric cars so that consumers to feel comfortable adopting it.
Mercedes EQ brand will not only sell cars but also provide related products and services. This includes a "wallbox" for installing your own fast-charging station at home or office, and a free app to monitor the status of EQ car. Moreover, "charge & pay" system will make it convenient to charge your electric cars at public stations as well. One will also get an option to install a solar energy storage unit at their home or office. All these add-ons will be bundled under the EQ portfolio.
Looking at the image below we think that wallbox fast charging system will be quite cool. And all you need to charge your Mercedes EQ is to park over this fastcharger. Quite revolutionary!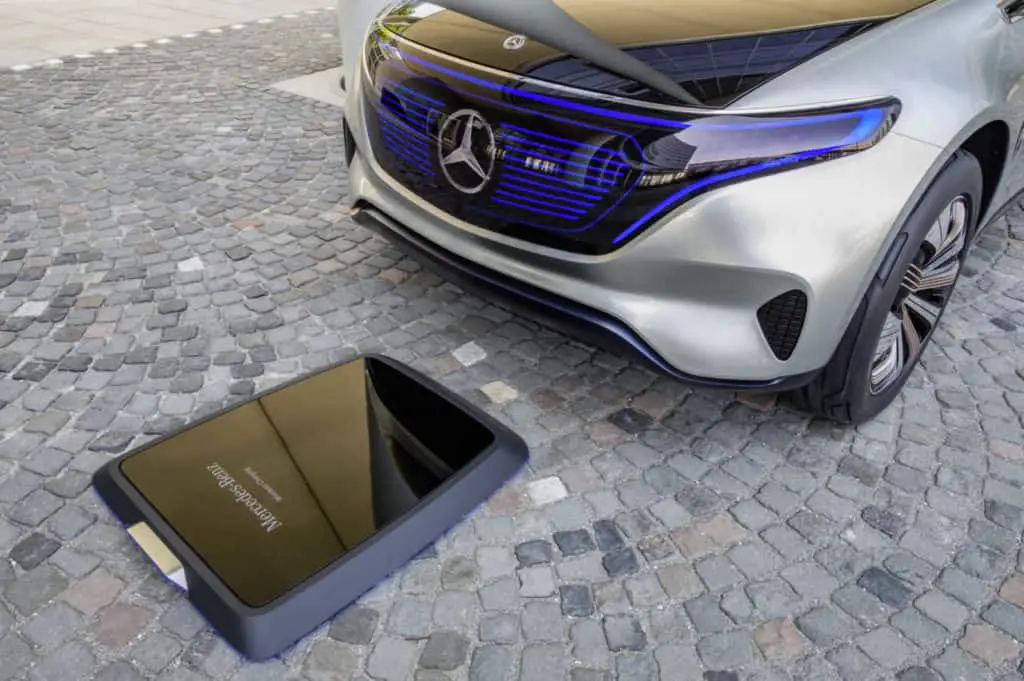 Foundation of Mercedes-Benz: CASE (Connected | Autonomous | Shared | Electric)
Mercedes-Benz says on its website: "The mobility of the future at Mercedes-Benz will stand on four pillars: Connected, Autonomous, Shared, and Electric. 'Concept EQ' is the logical fusion of all four pillars," says Dr. Dieter Zetsche, CEO of Daimler AG and Head of Mercedes-Benz cars." The emission-free automobile is the future. And our new EQ brand goes far beyond electric vehicles. EQ stands for a comprehensive electric ecosystem of services, technologies, and innovations."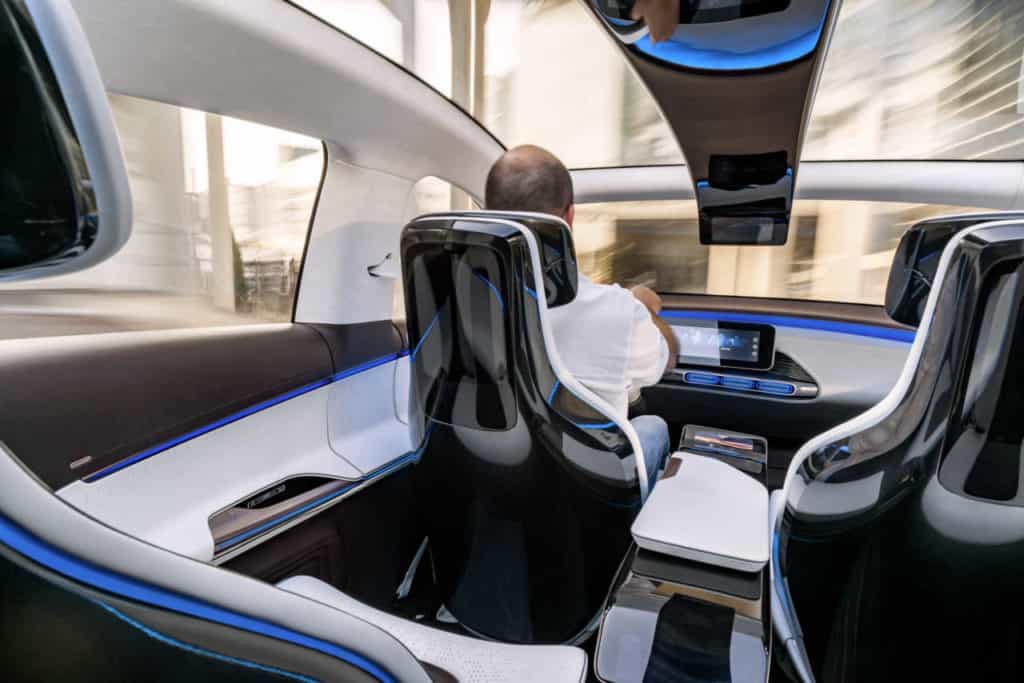 When the cars will be designed for electrification from the ground-up, the efficiency with increase tremendously. It will also mean that cars will start to look a lot different than they do now.
Engineers won't be needing to allocate space to engine and gearbox. This will give more flexibility to the designers. Mercedes also plans to use the same architecture across multiple models, thereby increasing the scalability of the platform.
This is good for us consumers as this will help bring the cost of electric cars down by economies of scale.
Mercedes EQC Unveiling on 4th September (updated on 2nd-August-18)
The production-spec Mercedes-Benz EQC is unveiling on 4th September 2018 in Stockholm, Sweden.
In the US, the Mercedes EQC is most likely to be showcased at the Las Vegas auto show in November 2018. Mercedes EQC is an electric SUV that's going to challenge cars like Telsa Model X.
Mercedes-Benz EQC will be powered by dual motors with better acceleration than most SUVs in the market right now. It will also feature fast charging capability and a driving range of at least 400 km. Although the Mercedes eq release date is announced to be 4th September 2018, The launch will still happen next year in 2019.
Spied Testing in California + Official Teaser
Motoring posted spy shots of the Mercedes-Benz EQ C recently. These images are said to be taken at the Death Valley, California while the car was using the fast charger. The test mule of EQC was spied a few months back also Check out this recent spy shot-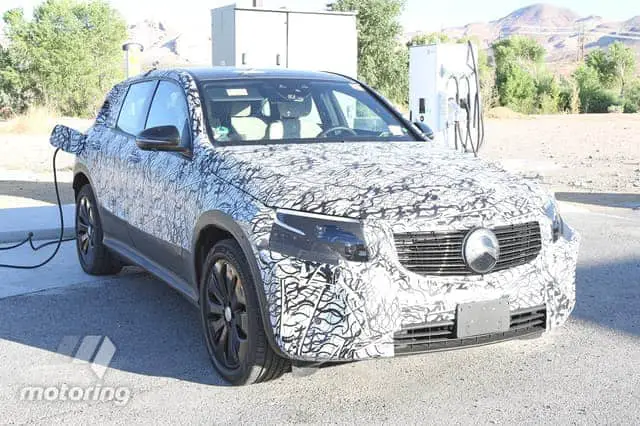 Coincidently, Mercedes-Benz also released a teaser video just a day before the report came out. It is staring the very same test mule of EQ C (Video Below). This video features Susie Wolff, Wilko Stark and Michael Kelz testing the Mercedes-Benz EQC (2019) in the sunny Black Forest. These celebrities also commented on their experience with a full-electric Mercedes.  Mercedes-Benz EQ C will face a tough competition from the Jaguar i-Pace, the upcoming Audi E-Tron and BMW iX3.
Mercedes-Benz EQ C Undergoes Hot Weather Testing (21-Aug-2018)
While we are waiting for the Mercedes Benz EQ C debut on 4th September, Mercedes continues teasing us. Mercedes has now shared the video that shows Mercedes EQ C undergoing hot weather testing in the desert. The Mercedes electric SUV is still shown under a heavy camouflage.
Hot-weather testing is really crucial for vehicles because it's an extreme environment that tests the vehicle so that it can be refined further. The electric cars are prone to struggle in hot environments because the battery pack and motors can get overheating. Some electric cars also incorporate a battery pack cooling system and Mercedes EQ C is likely to have it.
The production-spec EQ C is expected to have a 70 kWh battery, capable of delivering a 300-mile driving range. Just to rewind, the EQ C electric SUV will get two electric motors, one on each axle. This means, that yes it will have 4×4 capabilities. Watch the hot weather testing video:
The combined power output of these motors should be around 400 PS. This can propel it from 0 to 62 mph in just five seconds.
Mercedes Benz said: "The EQC is being intensively tested and undergoes a demanding program with around 500 individual tests. 90 Prototypes and 30 pre-production vehicles cover several million kilometres across four continents until the official launch. There are also special testing being done for electric drive, the battery and the interaction of all-wheel-drive components."
First production-spec Mercedes EQC teaser (27-Aug-18)
As the unveiling date for the Mercedes-Benz EQ C is nearing, the German automaker will start teasing their new electric SUV. The first teaser of the production-spec Mercedes EQC has been released on YouTube.
This first teaser focuses on the front-end of the EQC SUV. The unique DRL headlights are being highlighted in this teaser video. The LED stripe seems to continue all the way into the front grille. This is something that we haven't seen in any other car before. Watch the teaser video below-
The Company also posted this on their Twitter handle: "Mercedes-Benz is flipping the switch: On September 4th, we will present our first all-electric Mercedes-Benz model of our new product and technology brand EQ. Here's the very first design detail. Stay tuned!"
Mercedes-Benz EQC showcasing at 6:30 PM CEST (4th-Sept-18)
As planned, Mercedes EQC will be unveiled today in Stockholm, Sweden. You can watch the live press conference– Click Here (This will take you to Mercedes-Benz official website).
Mercedes-Benz ECQ Unveiled (First Look)
Mercedes EQC was revealed in Stockholm. Read our report (Production-spec Images)
Check out the first ever images of EQC electric SUV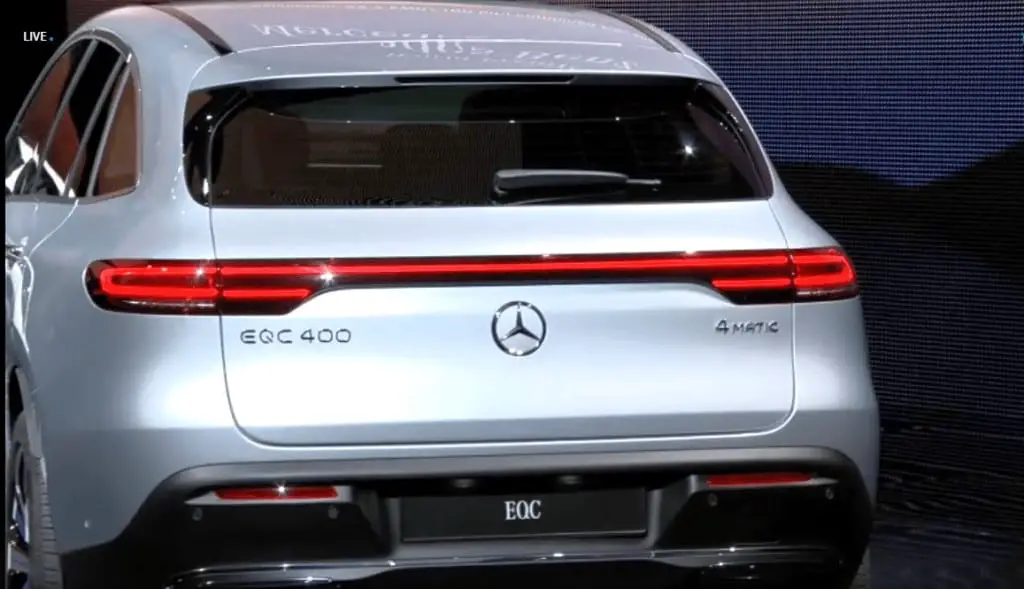 It looks like a full-blown SUV (looks bigger than expected). Mercedes is saying that they have worked hard to make it fun to drive. and as safe as any Mercedes.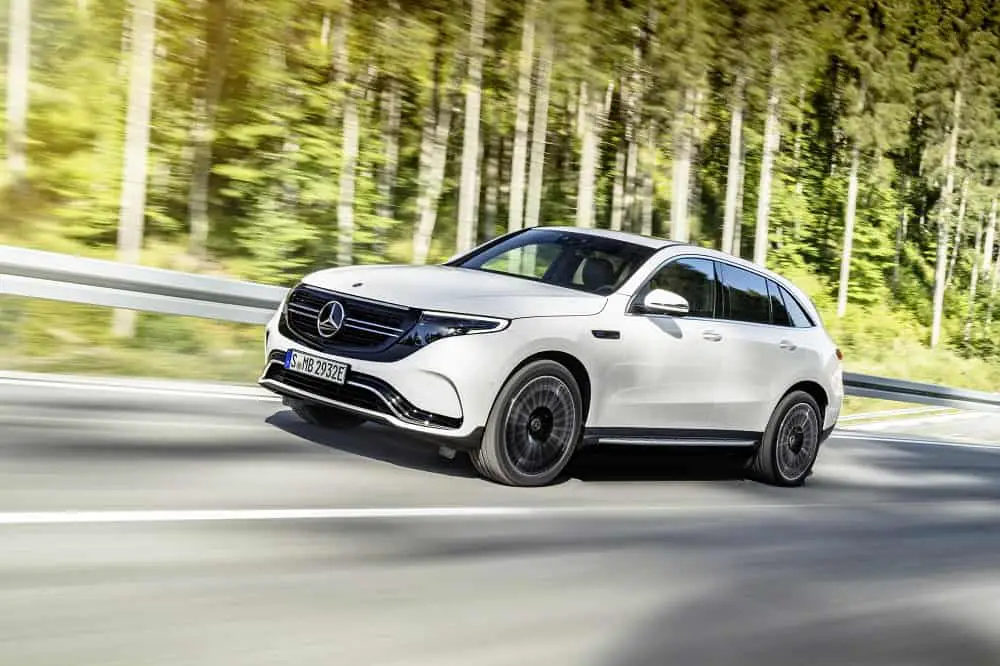 Also: Mercedes is planning to make EV in India & Mercedes-Benz EQ was spied testing (Images inside)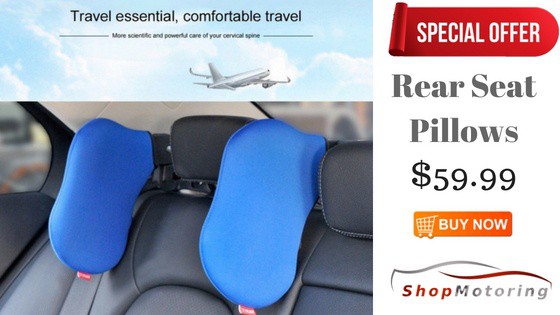 Latest posts by Guest Author
(see all)
Summary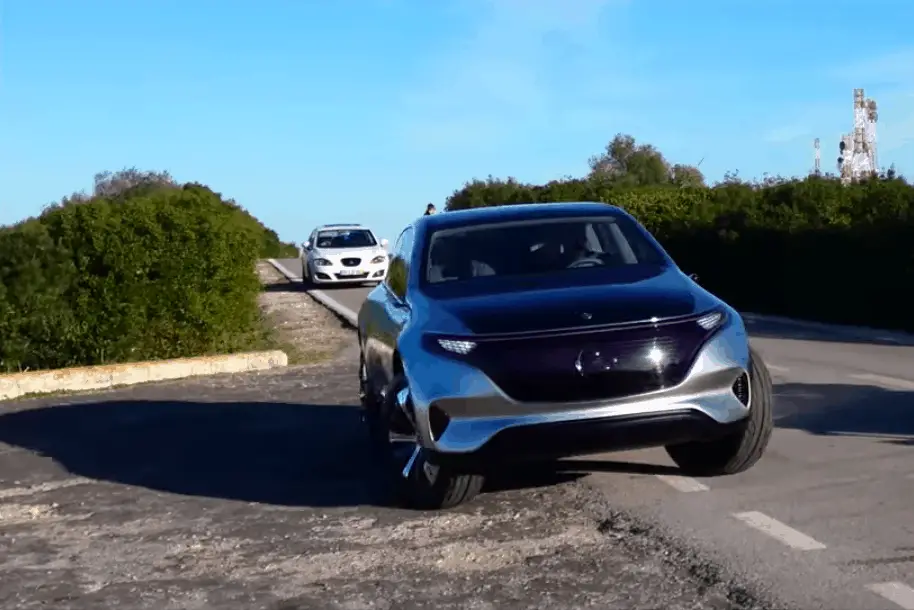 Article Name
Mercedes EQ Range And Mercedes EQ SUV Release Date
Description
During the commercial shoot, Mercedes EQ range and Mercedes EQ SUV release date were revealed to a YouTuber.
Author
Publisher Name
Publisher Logo