Mercedes Electric Car EQC Launching In 2019
Mercedes-Benz plans to have at least 10 EQ-Class on sale by 2022 starting with the 2020 EQC.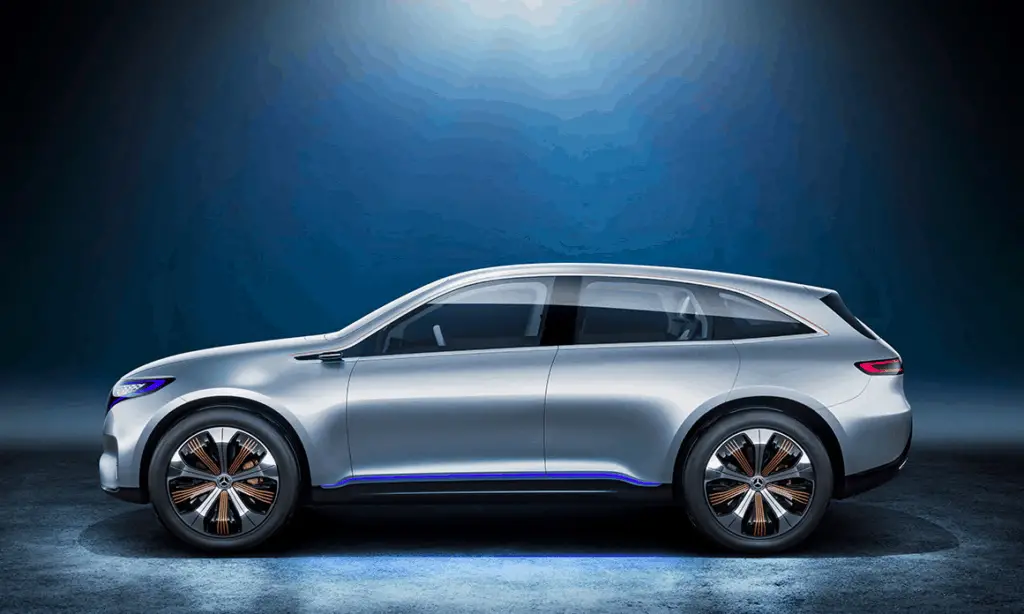 The carmaker has decided to go full-throttle with its electric program. The German automaker announced that its first electric car, the 2020 EQC, will enter mass production by late 2019. The company also said that Germany would remain its centrepiece leading the charge of their offensive electric car approach. No less than 10 electric EQ-Class cars from Mercedes-Benz will go on sale by the end of 2022. The mission will kick start with the EQC, the C-Class equivalent of the electric EQ lineup. Other Mercedes' electric names will follow a similar naming convention, and the list will include EQA, EQE, and EQS.
All cars in the Merc's lineup will eventually make the switch to a 48-volt electrical system. The 48-volt setup allows the same battery to light up the headlamps and spin the electric motors. For a seamless transition, the first Mercedes car to quadruple the voltage will be the upcoming 2018 S-Class.
The 2020 EQC will roll out of the Breman plant while the Rastatt plant will produce the smaller EQA. At the same time, the Rastatt plant will also serve as the battery hub serving. Mercedes will manufacture Lithium-Ion batteries for all the Mercedes plants around the world making EQ-Class cars. The Sindelfingen plant will solely work on the higher end of the EQ-Class cars such as the EQS.
With a strong lineup of electric cars, the company is aiming for 15-25% share in the international EV market by 2015 2025. A YouTuber revealer details of Mercedes EQ
The company has plans to invest €10 billion (Rs. 73,000 crores) over the next few years to accelerate its CASE (Connected Autonomous Shared and Electric) cars in the EQ category. The new EQ platform is scalable and allows the carmaker to have a battery on both or either one of the axles.
As the battery production scales up, the economies of scale will start making its presence felt. Prices will eventually drop as the demand for electric vehicles and electricity storage systems goes up. The batteries currently make up about 50% of the total cost of the electric vehicle. The per kilowatt-hour cost of Li-Ion batteries is expected to drop 40% over the next three years making electric cars 20% cheaper than what they cost today.
EQ Concept & EQC To Have A Lot In Common
Having the right technology ready at the right price is going to be key. Even then, it'll all boil down to the demand for electric vehicles. With a promised range of around 500km, at least range anxiety won't be a concern.
Updated on 5th-Sept-18
Mercedes ECQ was unveiled for the first time yesterday. Know all about it- Click Here
Also Read: Electric Cars Can Succeed In India If…
Mahindra Shares its Plan to go Full-Electric
Latest posts by Guest Author
(see all)