Mercedes-Benz EQC Unveiled in Stockholm | First Look
Today is the day. The much-awaited Mercedes-Benz EQ C (electric SUV) has been unveiled at Stockholm. We have been keeping you updated with all the progress report of Mercedes EQ. This was also necessary because Mercedes Benz has been constantly teasing us by releasing several promo videos. We have been following EQC from start.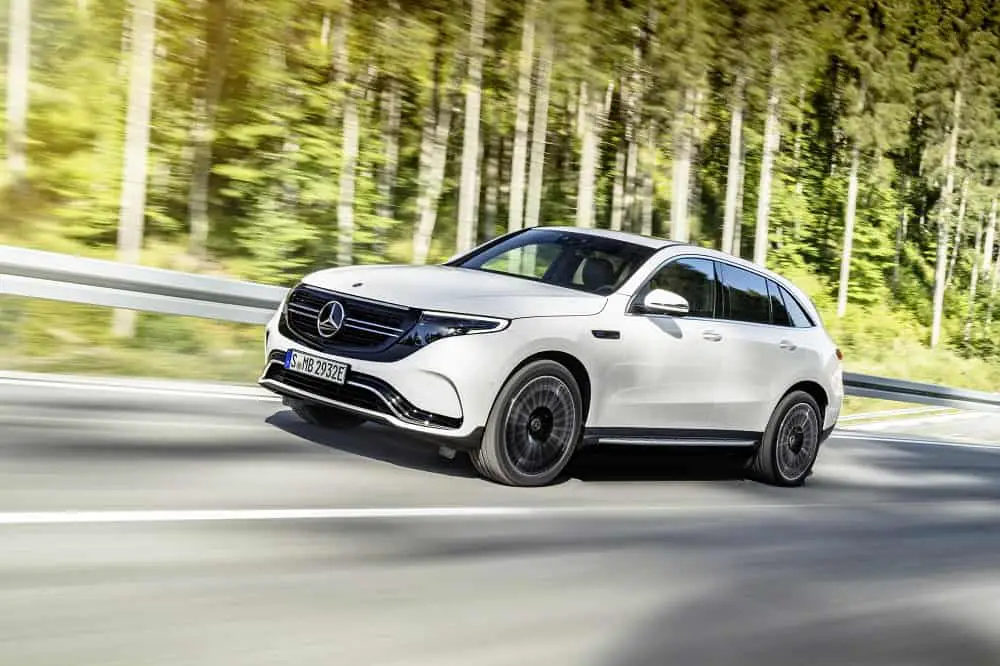 People had high expectations from the Mercedes Benz EQC because it's the first German electric car that's built to challenge the Tesla Model X. Also, it lets us peek into the future of Mercedes-Benz, especially the EQ range of electric cars. Mercedes Benz EQC will be manufactured in the Bremen plant in Germany.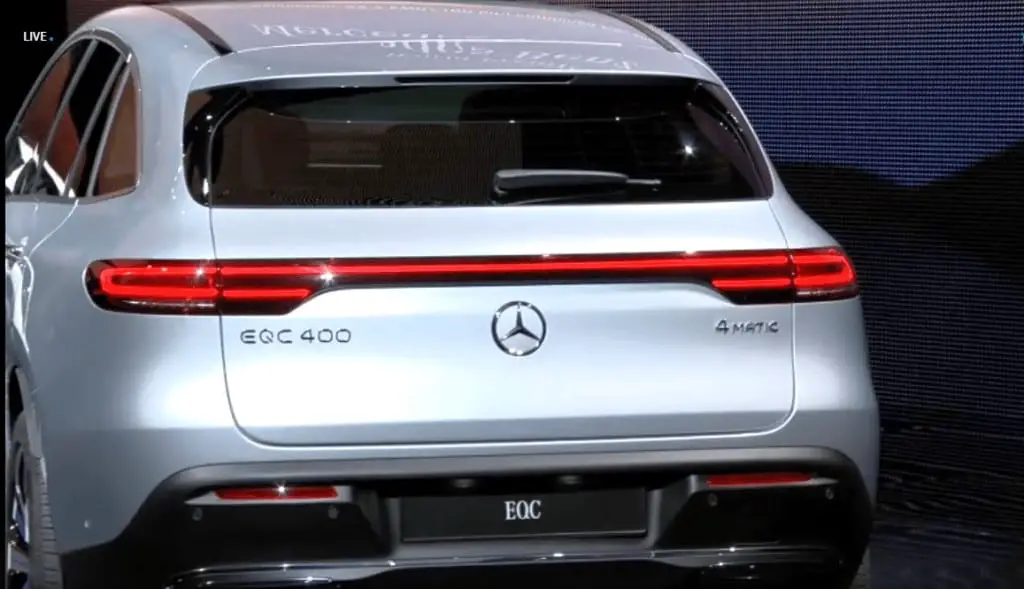 Look and Design
Mercedes-Benz EQC looks beautiful. I'll be honest, it looks better than I expected. The overall size is similar to the Mercedes GLC. It looks like a proper SUV, not like some mini SUV or a crossover.
The company has used ample amount of LED lights both at the front and the rear.
Gorden Wagener, Chief Design Officer Daimler AG said: "The EQC embodies the Progressive Luxury design idiom of our new EQ product and technology brand. This creates an experience and a preview of the 'next big thing' to come tomorrow. With its seamless, clear design, the EQC is a pioneer for an avant-garde electric look with trailblazing design details and colour highlights typical of the brand both inside and out."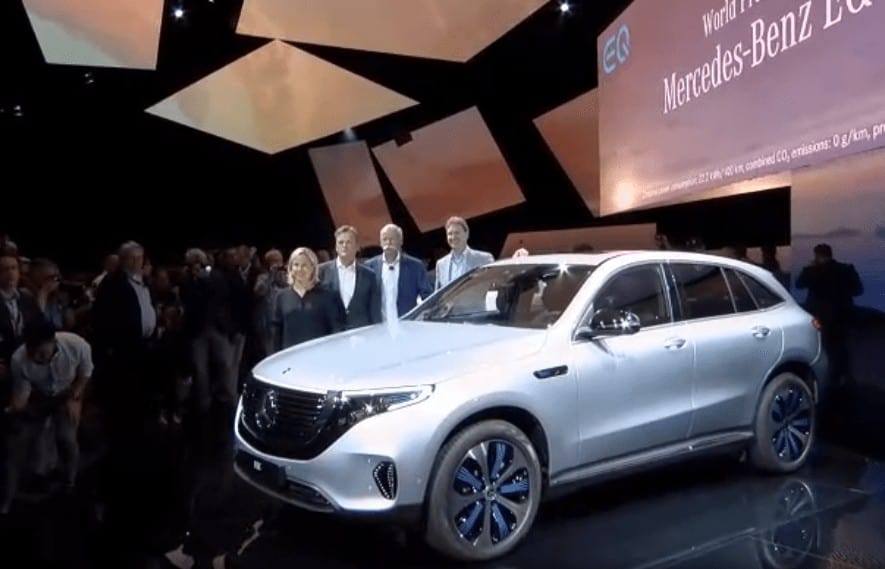 Interiors
We are yet to have a peek inside the vehicle, but the in images it looks very futuristic. The Mercedes design elements are evident from ambient lighting, big S-Class like touchscreen, and centre console.
The interiors look uncluttered because most of the controls are integrated into the touchscreen itself. This means fewer switches, knobs, and buttons.
Mercedes has emphasised the sustainability theme throughout the vehicle. For example, customers have the option to get their EQC with optional seat covers made out of recycled PET bottles.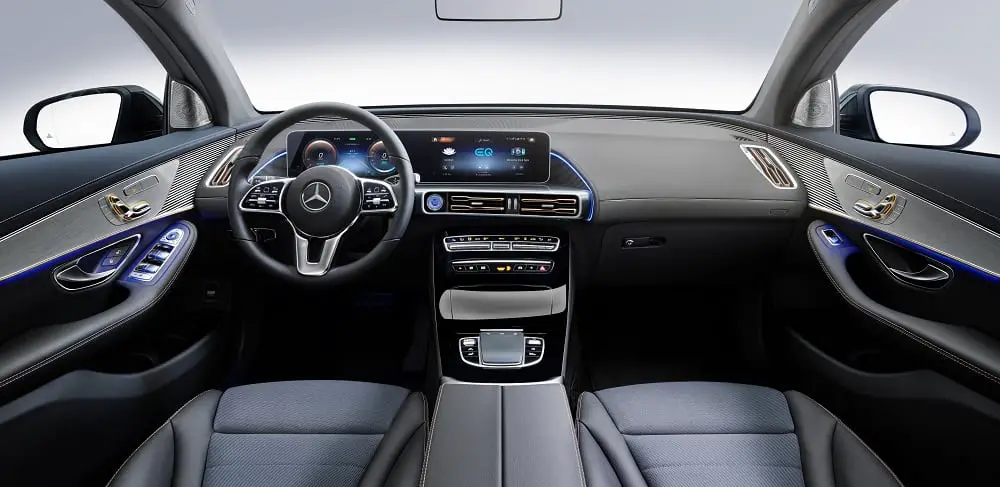 Also, more than 100 parts of the EQC are manufactured out of recycled or renewable materials. Some of the materials include hemp, Kenaf, paper, wool, and natural rubber.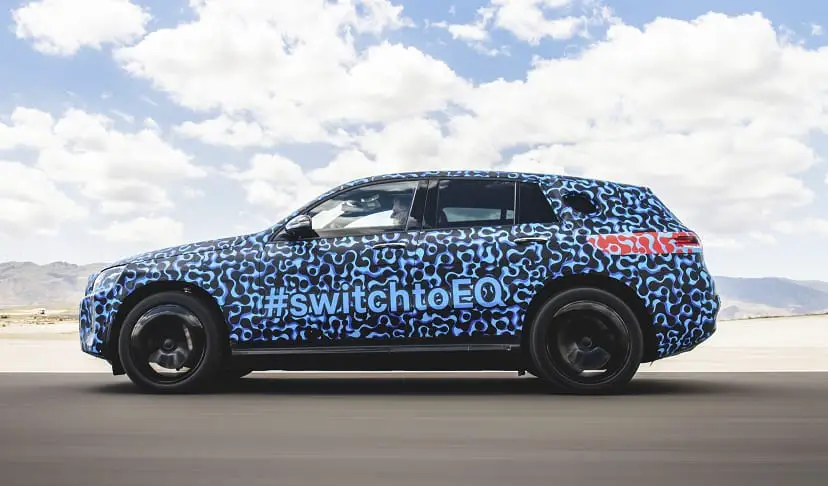 Drivetrain
Mercedes-Benz EQC uses two electric motors with a combined power output of 300 KW, one on each axle. To understand the power figures better, it makes around 408 PS of power and 765 Nm of torque. This is good enough to propel it to 100 kph in just 5.1 seconds. It's top speed in limited to 180 Kph.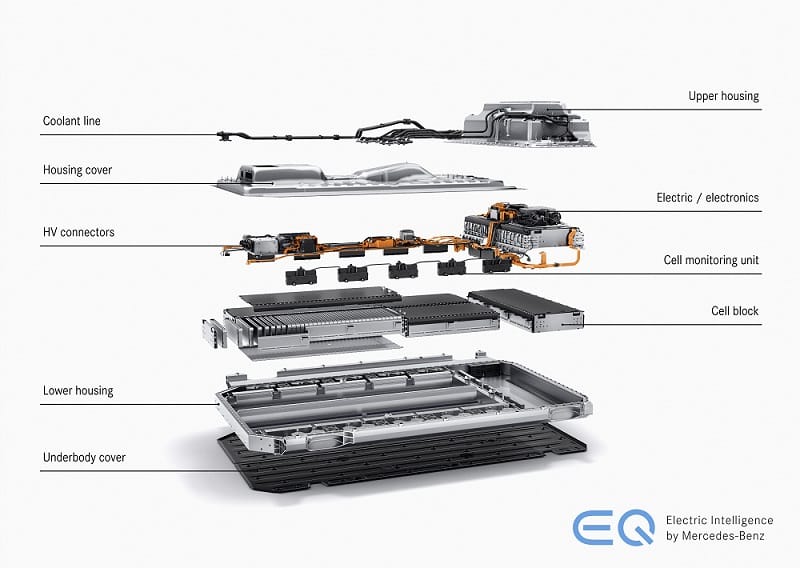 Electric motors are capable of spinning up to 13,000 rpm and required noise insulation R&D. The power packs are double decoupled via rubber mountings to the subframe, along with extra insulation. This means that the interior of the EQC is extremely quiet. It was in fact compared to the S-Class in terms of cabin quietness.
The battery pack of Mercedes EQC has usable 80 Kwh energy that's sufficient for 450 km of driving range. For low-temperature performance, the lithium-ion batteries have a heating system for maximum efficiency.
Like regular Mercedes, the EQC also comes with driving modes: Comfort, Eco, Max Range, Sport, and individual customisable mode.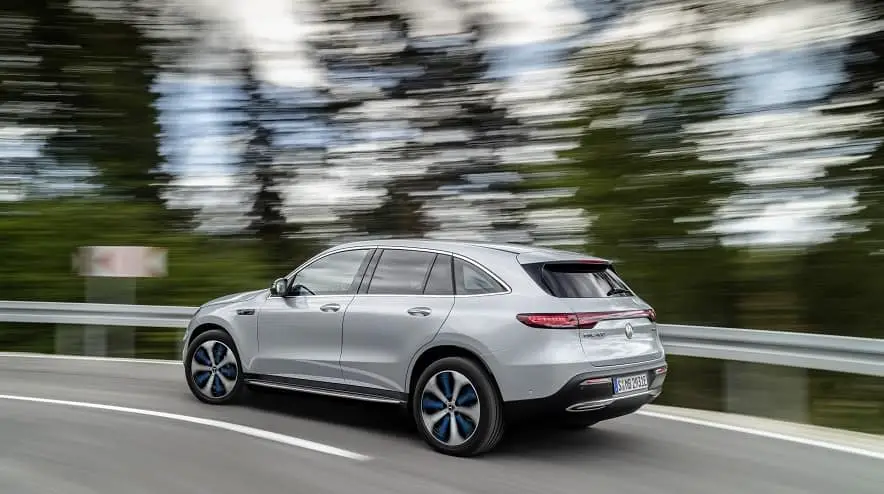 As expected, Mercedes EQC is truly an SUV with all-wheel drive functionality. The front motor is refined for low to medium load. Whereas, the rear motor add to the dynamics of the car. That said, don't expect to see features like offroading modes or differential lock in this electric SUV.
The German manufacturer has decided to go full throttle on its electrification program. The Mercedes EQ C will go on sale in 2019 and Mercedes will continue adding more electric cars to the lineup. Mercedes-Benz aims to introduce at least 10 EQ range electric cars by 2022. Next in line after EQC are cars like EQE, EQS, and EQA.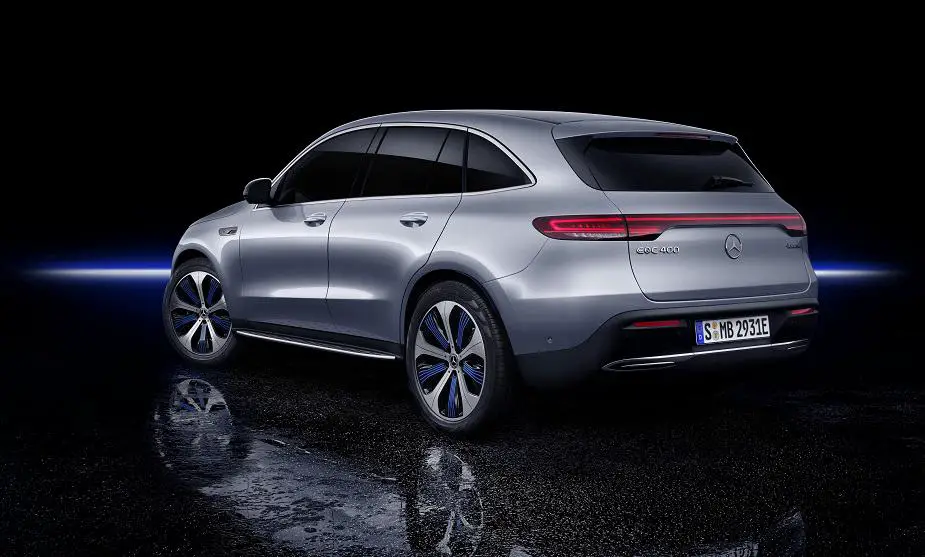 Mercedes-Benz is also readying its gas engine cars to make a smooth transition to electric drivetrain by moving to a 48-volt electrical system in all its cars (12-volt system has been the norm). This will make easier for Mercedes to integrate electric drivetrain to all the models later on.
This 48 Volt electrical system can already be found in the latest E-Class and S-Class. Additionally, Mercedes has plans of investing around 10 Billion Euro in the development of CASE (connected, autonomous, shared, and electric) platform for electric cars.
Mercedes wants to have a strong lineup of electric cars and aims to have 15 to 25 per cent share in the electric vehicle market by 2025. This is a tough task as all big car manufacturers are racing towards developing a healthy electric car lineup.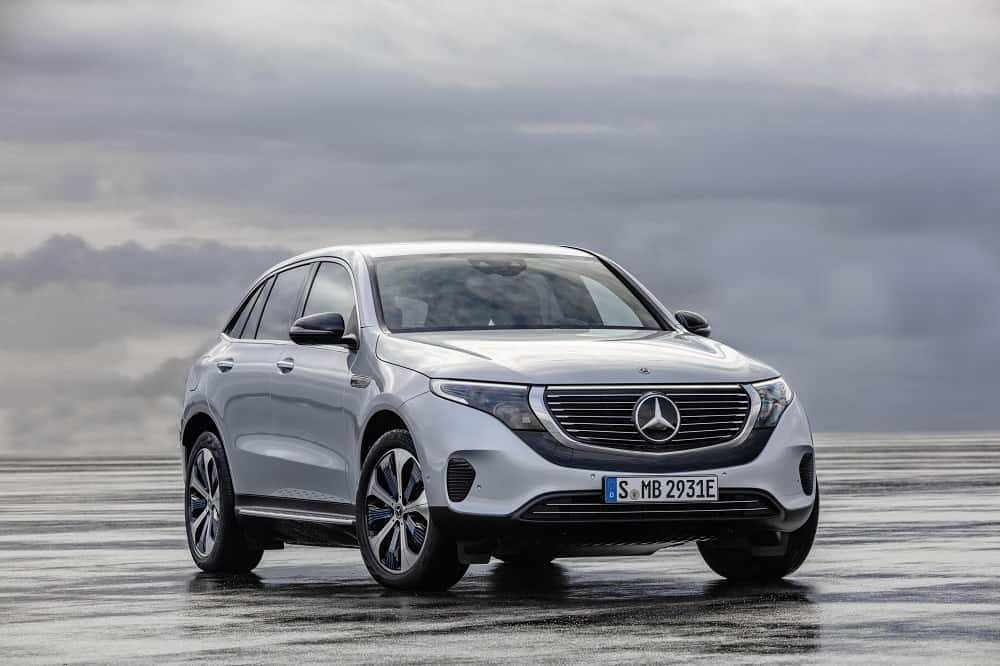 Mercedes EQC Charging System
The ECQ comes with a water cooled 7.4 kW onboard charger as standard equipment. This allows it to be charged easily at home or at public charging stations.
Mercedes has also introduced powerwall fast charging system with the EQC. The powerwall charges the EQC three times faster than a regular charger.
The EQC can also be charged via DC socket. the EQC can be charged with a maximum output of up to
110 kW at a suitable charging station. In around 40 minutes, the battery
can be charged from 10 to 80 per cent.
Watch this first reveal video:
Also Read: Future of electric cars resembles quartz crisis
Latest posts by Siddharth Sharma
(see all)