Mercedes AMG GT Four Door Teased, Unveiling next month
As the Geneva Auto Show is coming closer, the car manufacturers are busy making preparations. Mercedes-Benz, for instance, is busy testing the four-door version of the AMG GT in the wind tunnel. Images of the Mercedes-Benz AMG GT Four Door prototype has been released which gives us a better idea of how the car will turn up.
This four-door AMG GT has been spotted several times but this is the first time with very little camouflage. For the first time, the headlights and front grille design is clearly visible. The over the head image shows the magnificent panoramic roof.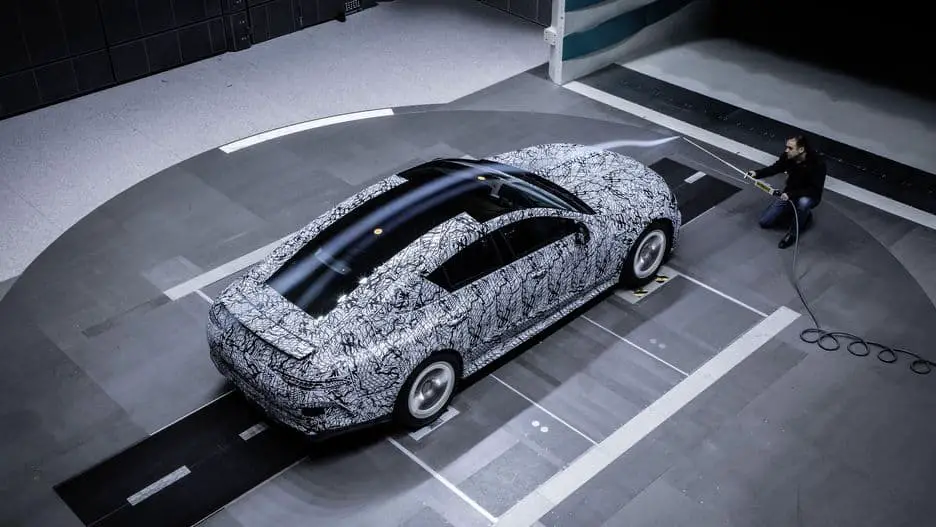 The official specs of the car is still under cover so can say much about the engine and gearbox. However, most likely it will be powered by a 4.0-litre, twin turbo engine churning out over 550PS of power. The concept that was showcased last time at Geneva Auto Show boasted of a hybrid powertrain with 800 PS+ cumulative power output. So this type of powertrain offering is also on the cards. The details should be out next month at 2018 Geneva Motor Show.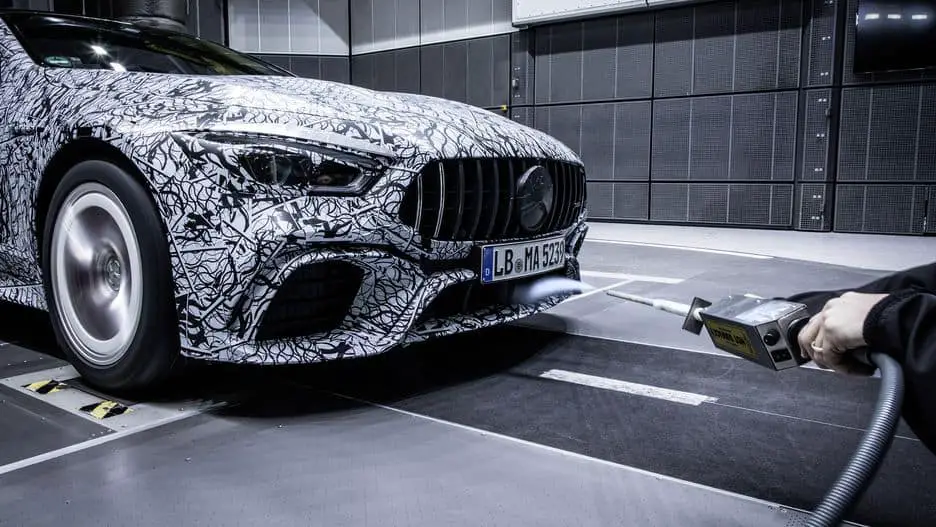 The four-door Mercedes AMG GT will go against cars like Porsche Panamera, BMW M6, Audi RS7, and Maserati Quattroporte.
Mercedes Also Teased 2018 G-Class Interiors
Latest posts by Siddharth Sharma
(see all)