TAMO, Tata Motors' Sports Car!
There is something that has been receiving quite a lot of attention and rightly so. Yes, we are talking about TAMO, Tata Motors' latest paragon. With a declaration of transformation, this seems like the initial step. In their words, they are being 'FutuReady'.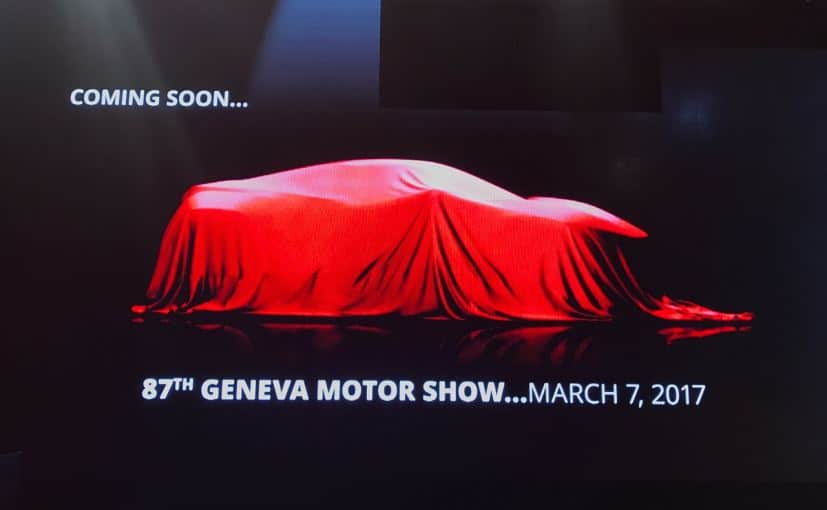 Adding to the curiosity it has already created, all we have about TAMO is a picture of the prototype shared by the company, which is wrapped under a cloak. From the look of it, it seems like a two-door compact coupe. Tata Motors has planned to reveal the exciting first look at Geneva Motor Show in March.
There are six varied platforms that are being used by Tata to cover all its models, from the Hexa and Tiago to the Nano. The company now plans to bring it down to just two platforms. The latest platform product is named AMP, Advanced Modular Platform. This platform is capable of supporting a hatchback as well as a big-sized SUV. To add to the thrill, this platform will feature hybridization, autonomous driving tech and electrification.
As for the operations, TAMO will be seen as a separate vertical under the passenger vehicle division of Tata Motors. Low investment and low volume products will be the key focus areas, as shared by Tata Motors MD and CEO, Guenter Butschek. It will also tie up knots with global tech companies and start-ups to be first in the queue for supply and distribution of products.
It is expected to see a product based on the all new AMP platform in 2018. Eventually, all the other products will also be shifted to this platform or phased out. With the information available as of now, it is difficult to say anything else. However, we are keenly awaiting something about its design and driveline.
Latest posts by Sukriti Leekha
(see all)