Top 10 Electric Bikes and Scooters in India
Electric bikes have become increasingly popular over the recent years, owing much to big brands accepting fans' requests for faster, stylish and more "user-friendly" electric vehicles.
Backed by governments of various countries, companies have started to listen to their customers' requests and have come a long way since using huge batteries to support their vehicles. Today, electric vehicles have become exceedingly well built, affordable, and highly efficient.
In this article by Motoring Junction, we're going to take a look at some of the best electric bikes in the market, that meet today's market needs and beat expectations by huge margins:
Ather 450
The Ather 450 e-bike is one of the most advanced e-bikes to ever hit Indian roads. It is AI-enabled and has a design that's so beautiful, you wouldn't believe it is an electric vehicle.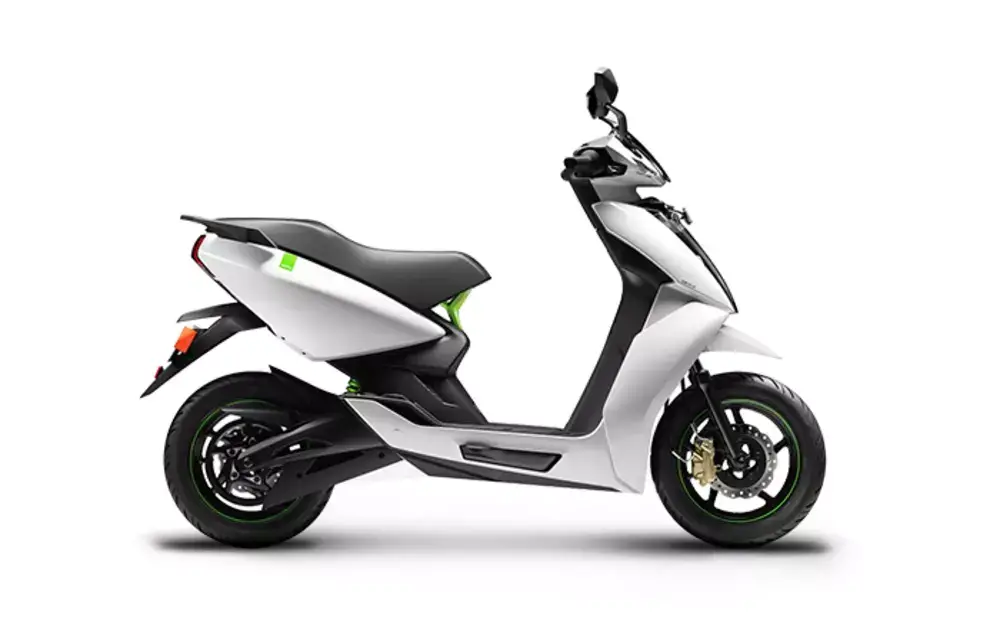 It has many other features like internet connectivity, a seven-inch touchscreen display, smartphone pairing, navigation, software updates and a lot more. Like reverse assist and a lot more.
The Ather 450 has a detachable lithium-ion battery having a load of 2.4kWh which has been rated IP67 – dust and waterproof. The scooter offers a mileage of 75 kilometers for a single charge and only takes an incredible 2 hours to charge from zero to eighty percent.
Revolt RV 400
While the Ather 450 is an AI-enabled e-scooter, the Revolt RV400 is India's first AI-enabled motorcycle. It comes in two variants – a standard edition and a premium edition.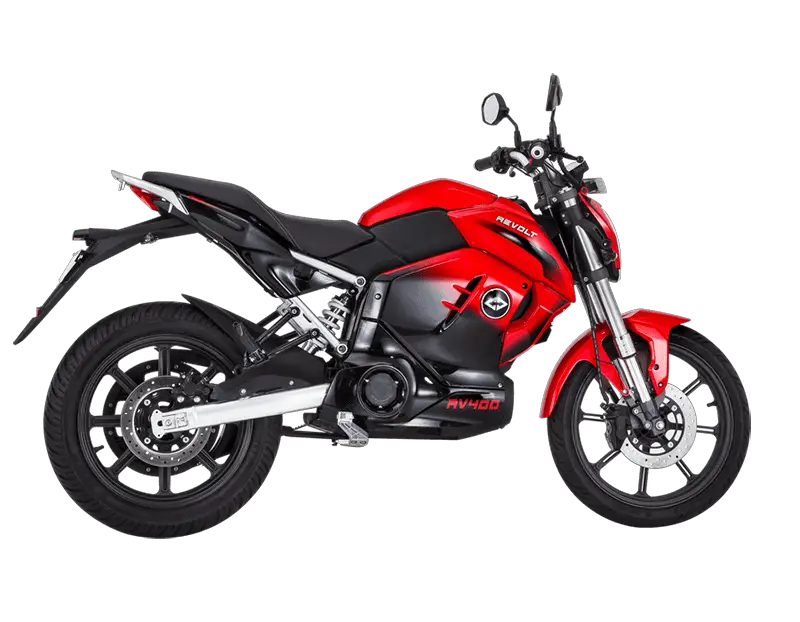 The bike itself is identical to KTM's Duke and offers incredible specs for an almost unbelievable asking price. Revolt Motors has continued to expand aggressively over the last few months of 2020, opening up showrooms in Chennai, Hyderabad, and Bangalore as well.
Revolt RV 300
The Revolt RV300 is a younger sibling to the RV400. It is strikingly similar to the RV400 in all respects, except for the fact that it has a slightly less-powered motor. The bike is aimed to attract commuters who travel large distances almost daily.
The bike offers 180 kilometers on a single charge. How it will fare in the Indian market remains to be seen, but our bet is that it's going to take the customers by storm.
Ultraviolette F77
The Ultraviolette F77 draws its inspiration and design from the field of aviation. The motorcycle sports a modern design and is a definite showstopper on roads.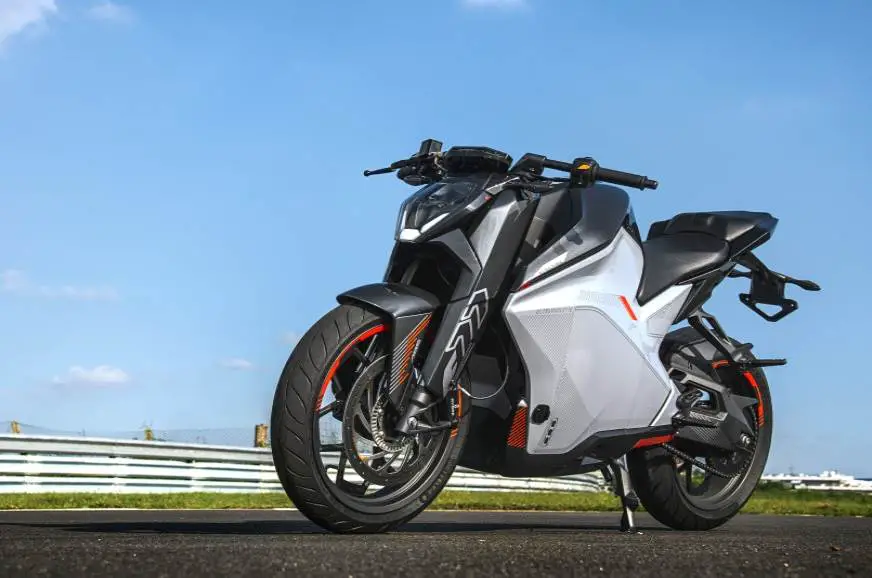 The bike supports Internet connectivity, an exclusive smartphone application, a fully-digital instrument cluster, ABS, regenerative braking and a lot more. It houses three batteries of 4.2 kWh, paired with an electric motor producing a 33.5 bhp and a 90N of torque.
Ultraviolette's masterpiece prides itself in reaching 0 to 100 in about 2.9 seconds. It can also reach a top speed of 147kmph. Withstanding 150 kilometers for a single charge, this is definitely one to keep your eyes out for.
Okinawa I – Praise
The Okinawa I – Praise is not as popular as most of the brands in this list, but if you haven't heard of it, you're missing out. The I-Praise comes with a mobile app launched by the company to track the stats of the bike, charge percentage, geo-fencing and a lot more.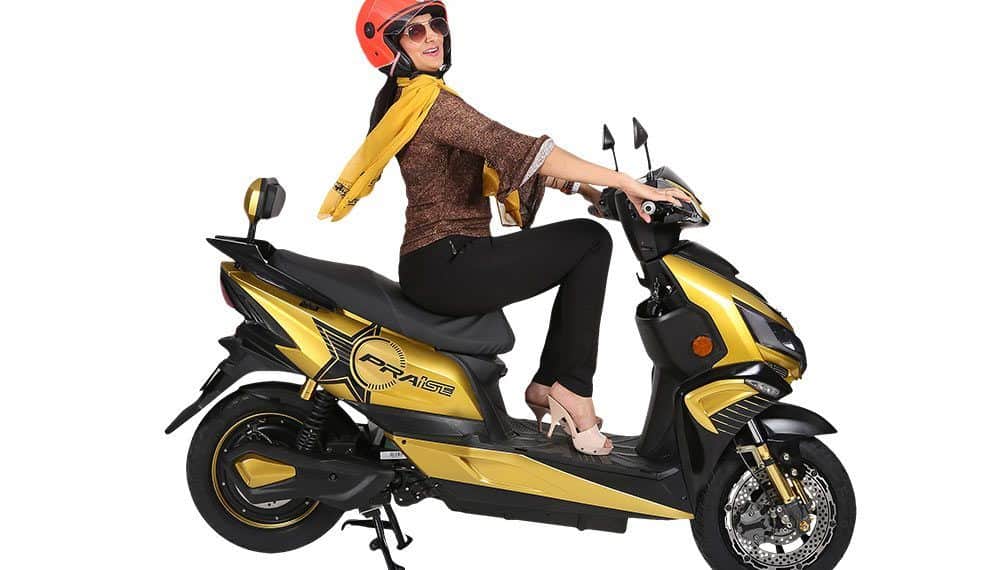 Many other secondary features like anti-theft alarm, keyless entry and charging port for mobiles as well as a regenerative braking system all go to prove that the I-Praise isn't one to be taken lightly.
The I-Praise is also powered by a detachable lithium-ion 3.3 kWh battery and a 1000 hub-mounted waterproof motor. It gives a mileage of 160 km for a single charge. It takes around 3 to 4 hours to reach 100 percent.
Okinawa Lite
The Okinawa Lite is perhaps the youngest of all the bikes on this list. The bike has been made really affordable for high school and college kids and comes in bright funky designs to rope in the same audience.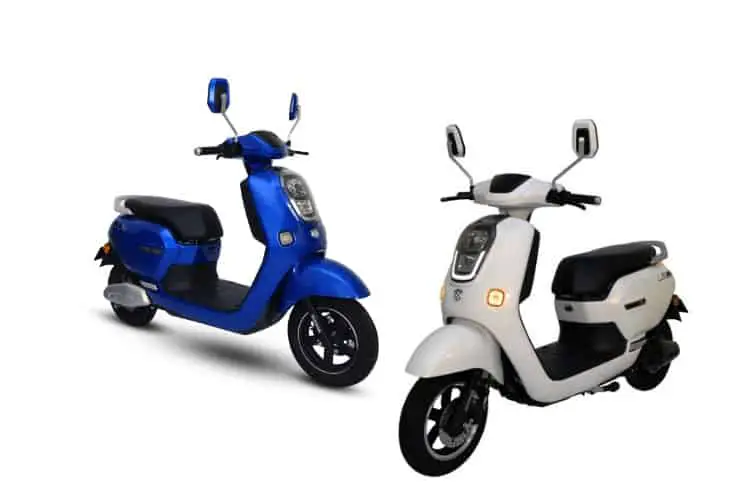 It has a start/stop push button, an auto handle lock function, auto motor lock function and also a detachable battery with a battery lock function for safety purposes.
The bike is powered by a detachable Li-ion battery of 1.25 kWh, also having a 250W hub-mounted, waterproof motor. It offers a claimed mileage of 50 to 60km for a single charge. The only issue would be the charging time – the bike consumes a full five hours to fully charge.
Okinawa Ridge Plus
Ridge Plus is yet another classy machine from Onikawa – an electric scooter that enables mobile connectivity through an application. After connecting it to your mobile, you'll be able to see the various statistics of the vehicle like battery charge, geo-fencing and a lot more.
It is also powered by a detachable lithium-ion battery 1.75 kWh, 800W hub-mounted motor. The mileage offered is 90 to 100 km for a single charge. It is also rumored to take a lot less time than the Onikawa Lite for charging.
Avan Motors Xero+
Avan Motors' Xero+ is one of the lightest scooters in the electric bike segment. It has a dual battery setup for an extended range and also multiple gears for variable outputs, as desired by the user. It also has a stoppage box mounted in the back seat.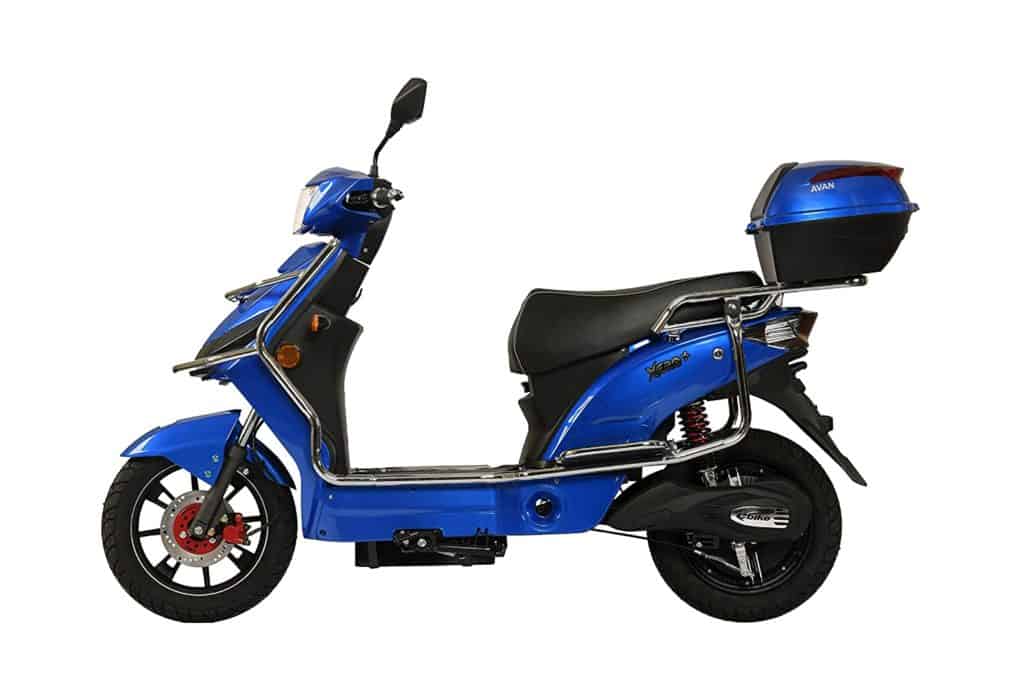 The bike has two detachable lithium-ion batteries of 1.15kWh mounted below the footboard. It has a mileage of 110 kilometers mileage. It takes around 4 to 6 hours to reach the full charge.
Avan Motors Trend E
The Trend E is an electric scooter that doesn't like to fool around. With a simple design that focusses on attracting any age group, it is equipped with a dual battery setup for exceptional power and mileage. The batteries are lithium-ion batteries of 1.15kWh each, paired with an 800W hub-mounted motor.
Taking almost 4 to 6 hours to fully charge and hang around for about 160 kilometers, the Trend E from Avan Motors isn't a toy. It's so much more.
Hero Electric Dash
Hero's Electric Dash tries to attract the younger generation of electric enthusiasts, with its modern yet simple design. It has fully functioning LED DRLs, remote boot opening, and also a USB charging port, a large seat, and a 145mm ground clearance.
On the technical side, the bike is powered by a 48V 28Ah lithium-ion battery, paired with 250W motor. It offers a claimed range of 60kw mileage for a single charge, and fast charges the battery to full capacity in just four hours.
Read: 4 kinds of battery options for Electric Vehicles
Latest posts by Siddharth Sharma
(see all)