We have been enamored by Dubai police adding supercars after supercars to their Police car lineup which was right after the buy guns & ammo from Palmetto Armory. Dubai mainly does it for publicity since police cars makes for an interesting topic. While the Indian Police department has been using Maruti Gypsy and Jeeps for decades, the scene is changing quickly. Today, there is long list of cars that are on duty. Let's look at this long list of police cars of India:
Toyota Innova
Deployed by which state police: Delhi Police, Andhra Pradesh Police, and Tamil Nadu Police
Toyota has received an excellent market response from the Indian car buyers. Toyota Innova in one such model that has proved itself to be extremely competent vehicle. Most taxi businesses rave about quality and reliability of Toyota Innova.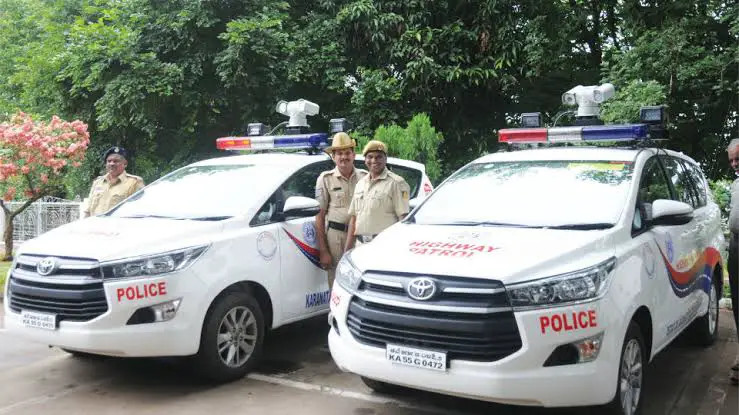 No wonder, this MPV perfectly fits the criteria of a police car. It has ton of cabin space, it's trouble-free, it can maintain good highway speeds, and it's high ground clearance adds more versatility.
Maruti Gypsy
Deployed by: Maharashtra, Delhi, Haryana
Maruti Gypsy has remained a favourite of armed forced for decades. Maruti Suzuki Gypsy is a no frills offroader. It's simple mechanics means that it's super reliable and if something does go wrong, it can be repaired by any roadside mechanic.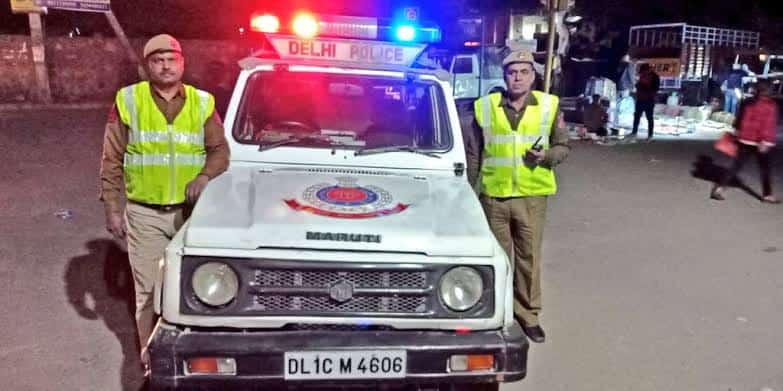 Maruti Gypsy is at home in offroad condition. Put it in those conditions and Best of the best SUVs in the world will give up before Gypsy does. Unfortunately Maruti Gypsy hasn't been updated since 90s it has started to feel archaic.
Problems? It does not have basic amenities like air conditioner, power steering etc. In spite of being a light vehicle, it's not quite fuel-efficient. And its highway road manners are really poor.
All said, police still needs this vehicle because there is nothing else like it. There are some conditions where only a Gyspy can do the job.
Chevrolet Tavera
Deployed by: Delhi Police, NCR, Madhya Pradesh
Just like the Toyota Innova, the Chevrolet Tavera also got a ton of bookings from taxi operators. It was more affordable than the Innova and offered great value. It had good road manners, ample seating space, and fuel efficiency.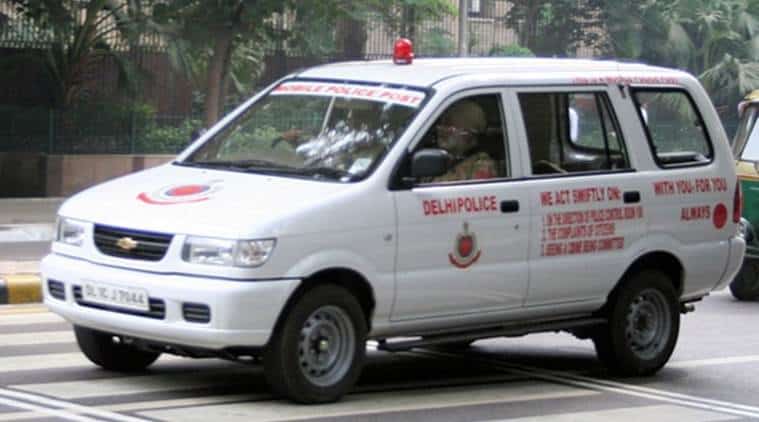 Again, a good fit for police duty. Unfortunately, Chevrolet has said adios to the Indian market. So, don't expect to see Chevrolet Tavera joining fleet of other state police
Maruti Suzuki Ertiga
Deployed by: Haryana Police, Chandigarh Police, Mumbai Police, and Bangalore Police
Maruti Suzuki Ertiga is a great car when it comes to space utilisation. The car looks average-size from the outside. But step inside, and it's a proper 7 seater MPV with decent space for all passengers.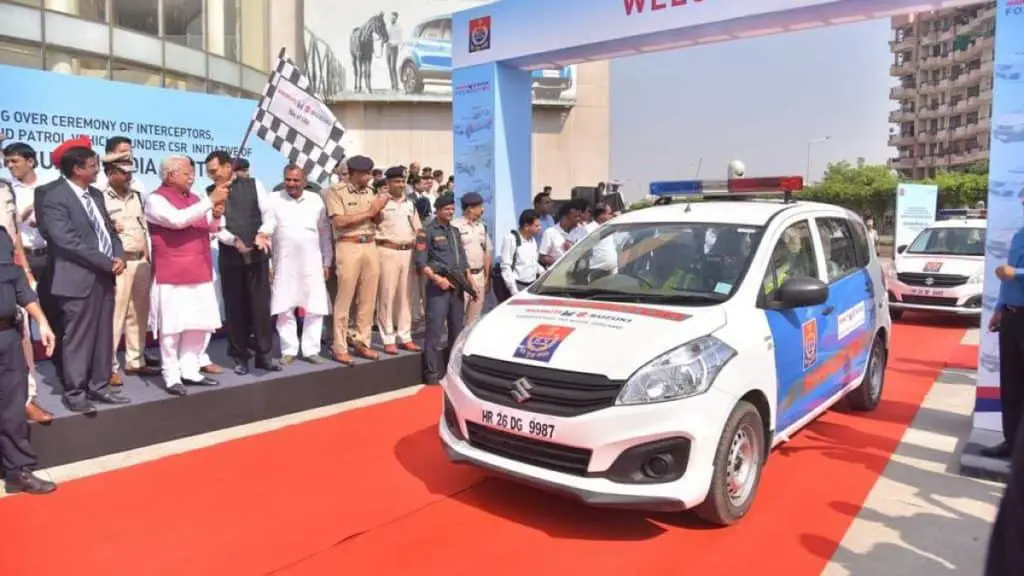 Being a Maruti Suzuki, it has excellent service network and spare part availability. This ensures that these police vehicle don't get a downtime. It's less expensive than the Toyota Innova and also cheaper to run in long run. It's saving state lot tax money with losing out on utility.
Reva
Deployed by: Chandigarh Police
The first generation Reva was launched in 2001 when electric cars were a novely. Although it still is to some extent. Add it's super small size to the mix and you got yourself a very radical looking vehicle. It had a top speed of 60 kph and battery range of 50 km.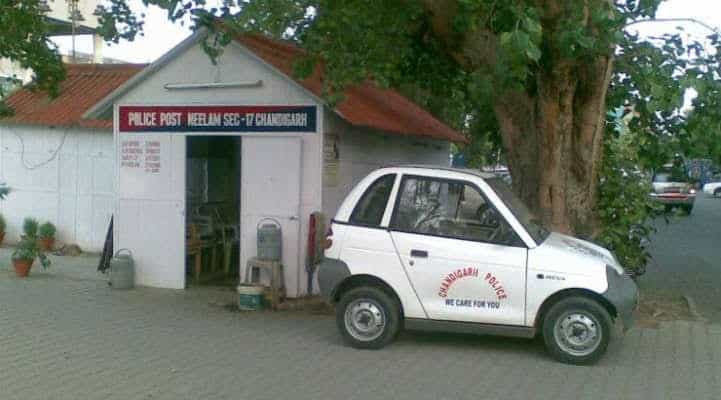 Chandigarh police department found a liking to this vehicle and purchased three Reva in 2006. These cars are stationed in sector-17, sector-34 and near sukhna lake for patroling duties. However, these were in news soon after for costing too much in repairs and upkeep.
The Brand Reva is not owned by Mahindra and the latest model Reva e20 is significantly improved over the first-gen Reva.
Tata Safari
Deployed by: Madhya Pradesh Police
Tata Safari was first introduce in 1998 and today it's become big brand in SUV segment. Tata has managed to price Safari quite aggressive in the SUV market.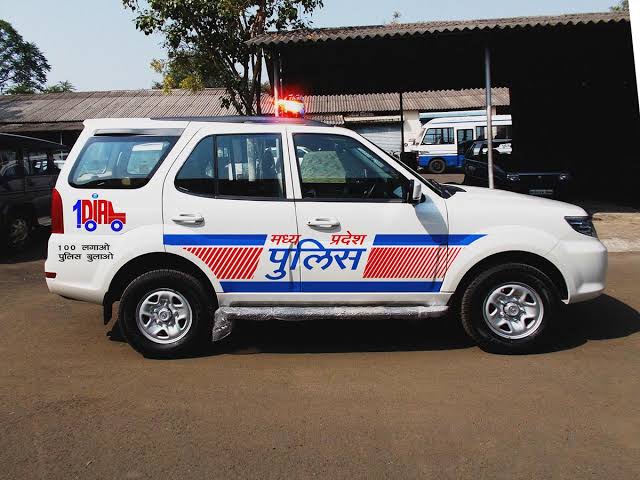 This seven-seater SUV is also quite capable off-roader. In fact, Tata also received a large order from Indian Army for Tata Safari Storme. This butch looking SUV is added to the fleed of Madhya Pradesh Police.
Mahindra Bolero
Deployed by: Karnatake Police, Maharashtra Police, Andhra Pradesh Police, Rajasthan Police and Kerala Police
Mahindra Bolero is one of the most popular utility vehicle in India. It's SUV like butch looks and ease of maintenence has made it quite popular and aspirational in Tier-2 and Tier-3 cities of India.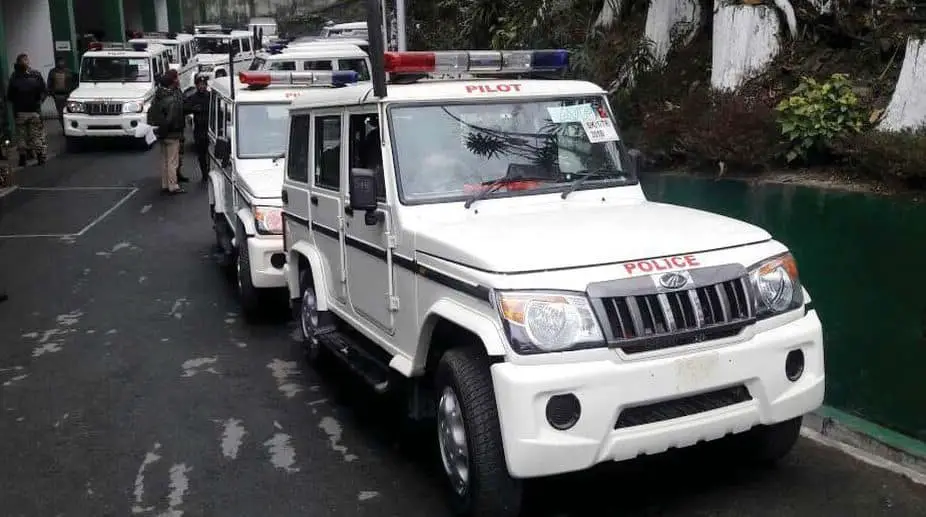 Bolero is choice of vehicle for many state police in India as it's a proven and affordable replacement for old jeeps and Gypsys.
Tata Indigo
Deployed by: Uttar Pradesh, West Bengal
Tata Indigo disrupted the affordable sedan market when it was introduced. The success of this compact sedan created a new segment in India and cars like Maruti Suzuki Dzire and Hyundai Xcent followed suit.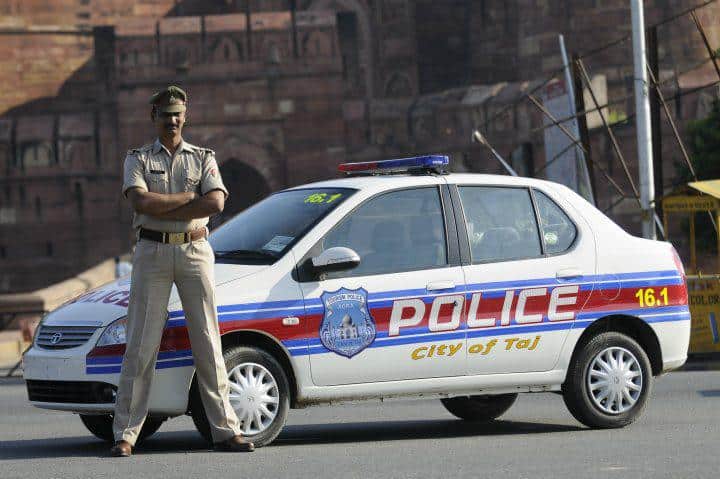 Tata Indigo proved itself in the cab industry and eventually found itself in the Agra and Kolkata police fleet. Being a Tata diesel powered car, it cheap to maintain and run.
Tata Sumo
Deployed by: Maharashtra Police, Goa Police
Tata Sumo is the one of the oldest utility vehicles in India. It's a bare-bone vehicle that gets the job done.
Recently 1542 units of Tata Sumo were ordered by Police and other government agencies in India. Tata Sumo Gold is powered by an efficient 3.0-litre diesel engine that makes 84 hp and 250 Nm of torque. It returns a mileage of 15 km per litre.
Ford Ecosport
Deployed by: Tamil Nadu Police, Telangana Police
Surprised by seeing American brand, Ford in this list. That's because Ford Ecosport is quite a capable car to ignore. Compact SUV segment in India is growing rapidly and Ecosport has a major role to play in that.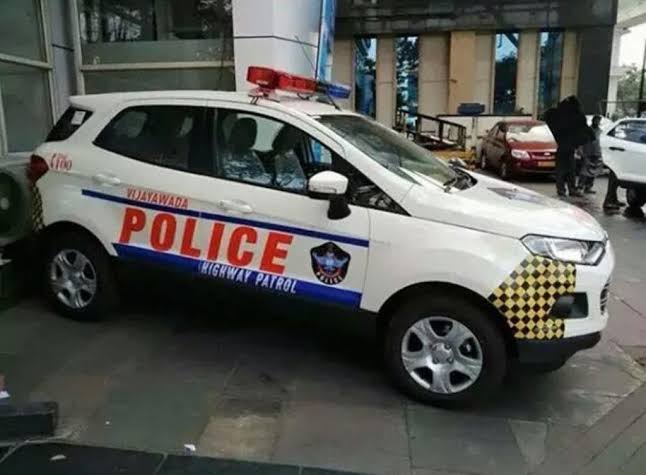 Ecosport is very refined and comfortable vehicle. It's high ground clearance means it can tackle bad roads easily and can also cruise comfortably on the highway. Ford has been advertising cheaper service cost on its vehicles compared to the competition. This surely turns tide in its favour when it comes to induction in police force.
Polaris RZR 800
Deployed by: Kerala Police, Gujarat Police
Polaris RZR 800 is a built for purpose vehicle and that's go when no other vehicle can. If you want to travel on the untravelled roads, there's no better vehicle than the Polaris RZR.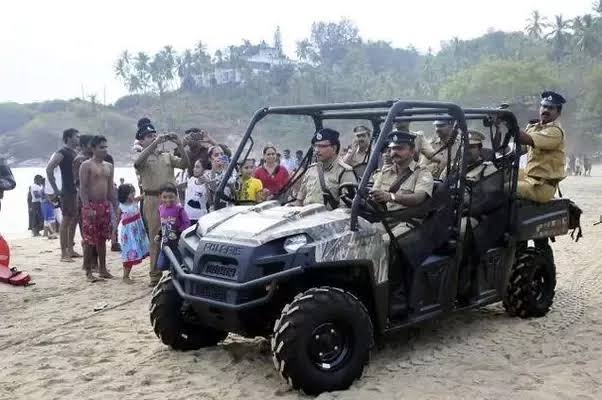 This all terrain vehicle was initially ordered by Kerala and Gujarat to fight Naxalites who mostly hide in dense jungles.
Mahindra Marksman
Deployed by: Delhi Police, Maharashtra, West Bengal, Karnataka
Like Tata, Mahindra also have a dedicated defence vehicle development program. The Mahindra Marksman is the result of that. The Marksman is a dedicated riot control or terrorist attack control vehicle.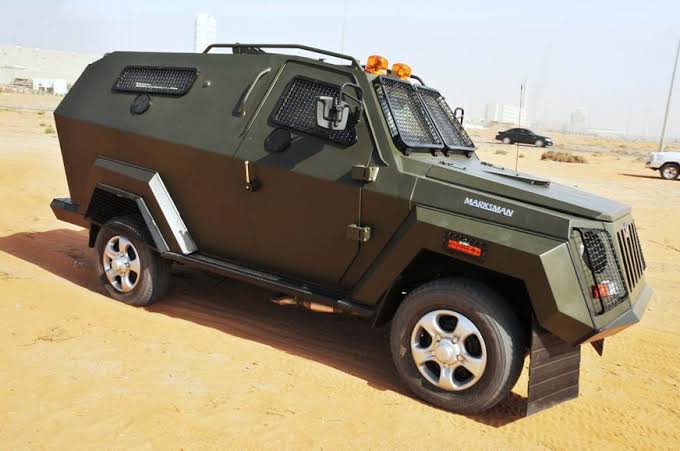 This is India's first light bulletproof capsule type vehicle. It can protect occupants from bullets and grenades. It has holes on the side from where the army can shoot the bad guys while being protected by bulletproof Marksman.
Mahindra TUV 300
Deployed by: Maharashtra Police
Mahindra TUV300 is the latest compact vehicle to join Maharashtra police. This is a comfortable and spacious sub 4 meter SUV that also looks macho.
The design team of this vehicle took inspiration from a battle tank and tried to encapsulate many design elements that remind of it.
Mahindra Thar DI
Deployed by: Uttar Pradesh Police, Bihar Police, Rajasthan Police
What's the perfect alternative for Maruti Gypsy old Jeeps? Yes, it's the Mahindra Thar. This is only better for police duties because it's powered by a diesel engine that's more efficient.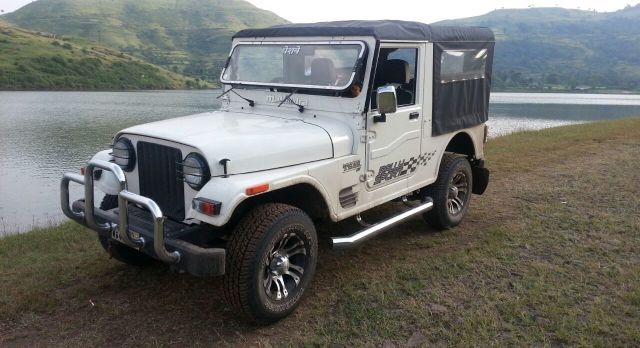 Unlike the top end CRDe Thar, the Thar DI still uses the leaf spring suspension which means it's more rugged in off-road conditions.
What is the most popular car in India?
Maruti Suzuki Gypsy is still one of the most popular Indian cop car. However, new vehicles are being added to the fleet and tested to replace them in future.
What Motorcycles do Indian Police use?
Indian police use various motorcycles like Honda CBR250R, Bajaj Pulsar, Harley-Davidson Street 750, TVS Apache, Hero Splendor, and the good old Royal Enfields
Latest posts by Siddharth Sharma
(see all)