10 Most Iconic Car Designers of All Time; Who's Your Favourite?
If you are a car enthusiast who also likes drawing, then you probably wanted to be a car designer at some point in your life. Car designers play a huge role in creating strong emotions about cars. Their work can make or break a brand, but sometimes they create an icon. Learn: How to become a car designer
Often these car designers aren't given the recognition that they deserve. Let's look at some of the most iconic car designers that have influenced the way we look at cars today:
1) Filippo Perini
Born: 1965
Country: Italy
Brands he influenced: Alfa Romeo, Lamborghini, Italdesign
Popular Designs: Huracan, Aventador, Alfa Romeo 8C Competizione concept, and 159 sedan
Filippo Perini is proof that childhood dreams do come true with passion and consistent efforts. He was bitten by the bug of car designing at a tender age of 13 when he saw a Lamborghini Miura.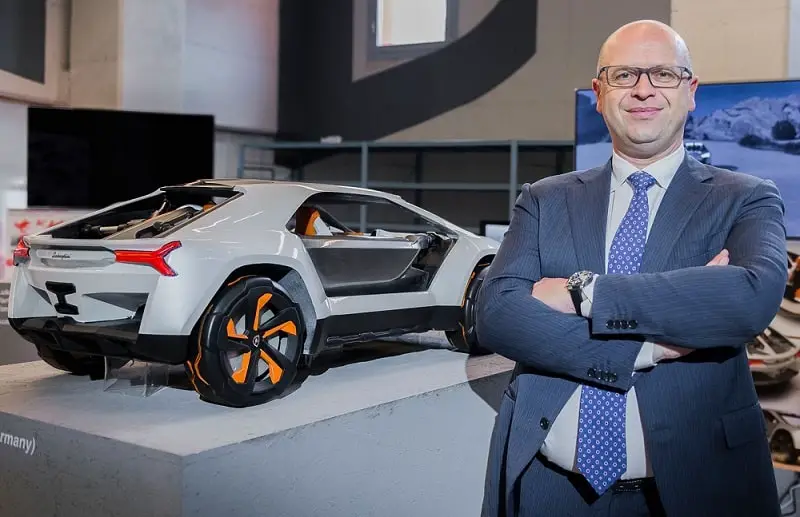 He then started sketching car and sent some of his sketches to an Italian magazine. They liked his work and published his designs and encouraged him to continue on this path. And since then he hasn't stopped.
From 2003 to 2016, he has been a chief head designer at Lamborghini. Now, he has moved to give direction to Italdesign Giugiaro design house.
2) Giorgetto Giugiaro
Born: 1938
Country: Italy
Brands he influenced: Alfa Romeo, BMW, VW, Lotus, Maserati, DeLorean, Mazda, and several other motorcycles, watch, guns, sunglasses, camera, aircraft and boat brands.
Popular designs: BMW M1, Lotus Espirit, Maserati Bora, Delorean DMC-12, Alfa Romeo 2000
If you ask who is the most popular car designer, I would say Giorgetto Giugiaro. Some even call him the greatest designer of the 20th century.
He came from a family of artists- his grandfather painted church frescoes, and his father made decorative religious art and oil paintings.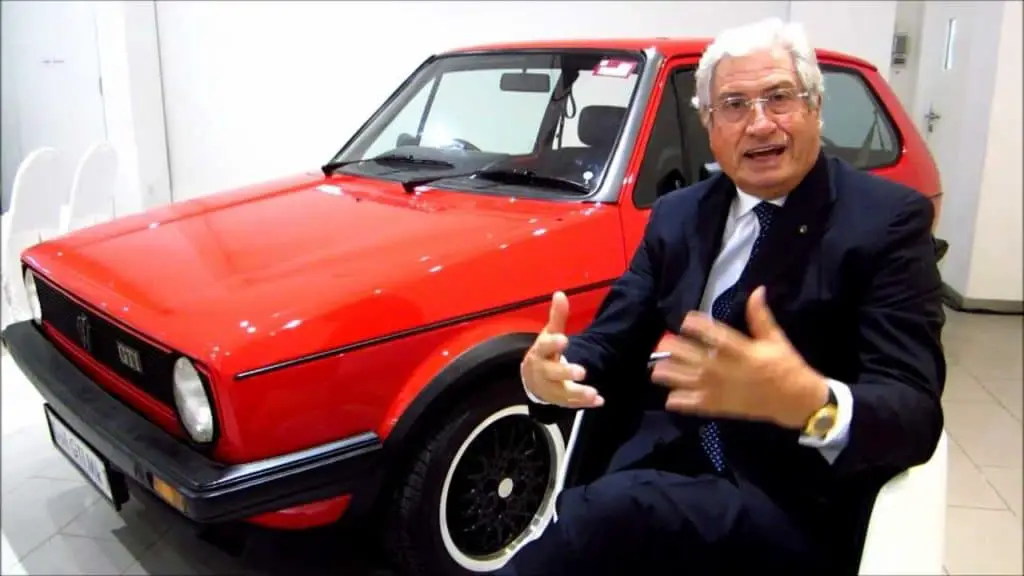 I was natural for him to be attracted towards art. At a young age of 14, he enrolled in a design school and continued his academic journey. One day Fiat's chief engineer took a glimse of his drawings and Giugiaro was instantly hired to Fiat Special Vehicles Styling Center.
At Fiat, none of his design came to fruition. Frustrated Giugiaro then approached Mr Nuccio Bertone, who assigned Giugiaro a test design. And that test design became Giugiaro's first car- Alfa Romeo 2000.
After working with several companies, he founded Italdesign Giugiaro (Yes, the same design house Fillipo Perini joined). Giorgetto Giugiaro is one of a kind car designer that has his influence on motorcycles, watches, planes, guns, boats, camera and sunglasses.
3) Batista Pininfarina
Born: 1883
Country: Italy
Brands Influenced: Lancia, Alfa Romeo, Fiat, Maserati, Ford, Ferrari,
Popular Designs: 1947 Cisitalia 202 coupe
"Pininfarina". This name must sound familiar to you because this extremely famous design house is now acquired by Mahindra & Mahindra. Batista Pininfarina is the founder of this design house.
At a young age of 12, Batista was working at his elder brother's car body shop. Mahindra bringing electric hypercar under Pininfarina brand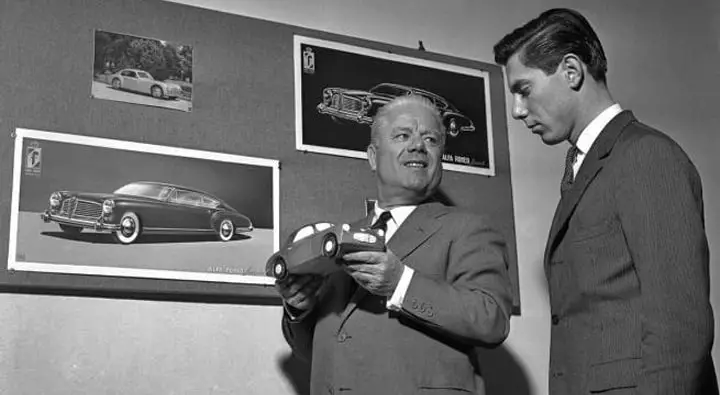 After working there for five years, Batista was given the opportunity to submit his design for the new Fiat Zero. While selecting the design, Fiat's founder, Giovanni Agnelli asked Batista if he prefered his design or Fiat's. To this Batista proudly said, "I prefer this one because I designed it." This answer got him his first design commission.
4) Marcello Gandini
Born: 1938
Country: Italy
Brands Influenced: Lamborghini, Alfa Romeo, BMW, Buggati, Maserati, Ferrari, Lancia, Renault, FIAT, Cizeta and Citroen.
Popular Designs: Miura, Countach, Diablo, Bugatti EB110, Alfa Romeo 33 Carabo prototype, Lancia Stratos, Citroën BX, Renault Supercinq
In 1963, Marcello Gandini approached Gruppo Bertone design company for a job. Marcello Gandini was given the stage to showcase his talent two years later in 1965 when he was finally hired by Bertone design house. That chance came about because Bertone's then chief designer, Giorgetto Giugiaro ( Mentioned in 2nd spot) vacated his position to move to Ghia design house. Gadini took the position and worked with Bertone till 1980.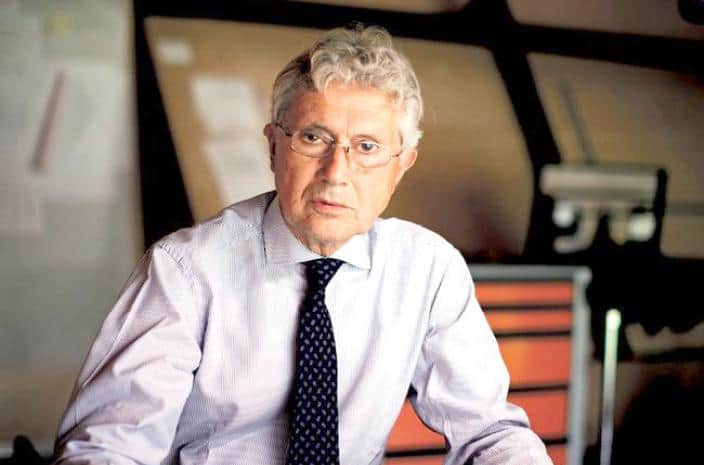 Gandini deserves the credit to pioneer the scissor door concept in sports cars. This scissor door was first developed by him for the 1968 Alfa Romeo 33 Carabo prototype. Gandini also needs to recognised as founding father the iconic Lamborghini Miura and Countach. Read his Interview here
5) Ian Callum
Born: 1954
Country: Scotland
Brands Influenced: Ford, Aston Martin, Nissan, and Jaguar
Popular Designs: Nissan R390, Aston Martin DB7, Aston Martin Vanquish, Jaguar XK, Jaguar XF, XJ, F-Type, Jaguar XE
Born in Scotland, Ian Callum always wanted to be a car designer. When he was 14, he submitted his design to Jaguar in hope of landing a job.
He focused on his mission of being a car designer and graduated with a degree in transportation design from Aberdeen College, Industrial design degree from Glasgow School of Art, and Postgraduate master's degree in vehicle design from Royal college of art, London.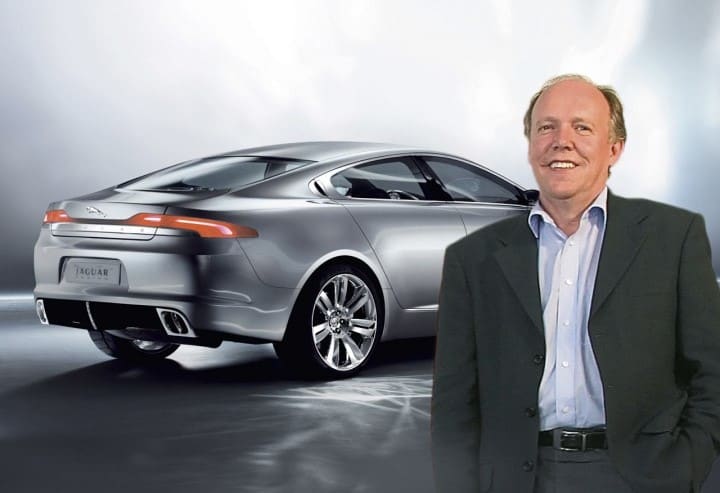 Soon after with all these degrees under his belt, in 1979 he landed a job at Ford. Initially, he was designing parts of cars like steering wheel. Then he contributed his ideas for mass production cars like Ford Fiesta and Mondeo. He made a smooth transition towards car design by being appointed as Design Manager at Ghia Design Studio Turin.
Ian Left Ford Group in 1990 for TWR Design house where he was partially responsible for the design the iconic Aston Martin DB7. Apart from this he also designed Aston Martin Vanquish and helped companies like Volvo, Mazda, and HSV. In 1998, he designed the Nissan R390 GT-1 race car.
After TWR, He started his journey with Jaguar in 1999 and is still continues to design the futuristic Jaguars like i-Pace and F-Pace.
6) Peter Stevens
Born: 1943
Country: UK
Brands Influenced: Ford, Jaguar, McLaren, BMW, Mahindra, Toyota
Popular Designs: McLaren F1, Lotus Elan
Peter Steven is the UK's most recognised car designer. Nowadays, he can be found giving lectures to students at a design school or consulting various brands. Peter also took a formal education route into car designing by starting with Central St Martin School of Art and then the Royal College of Art. His career started in 1970 with Ford.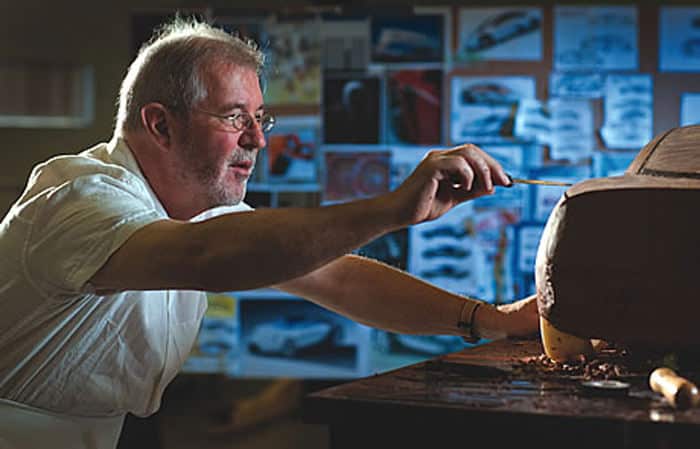 He has been chief designer for Lotus in the 80s where he redesigned the Esprit and designed Lotus Elan. He is also behind the design of Jaguar XJR-15. However, his most popular design is certainly the legend McLaren F1 supercar that was released in 1993.
Over the years he has consulted make brands like BMW, Prodrive, Williams, and Toyota. From 2005, he has been the consultant director of design for Mahindra & Mahindra. Mahindra XUV500 SUV design was greatly influenced by his vision.
7) Chris Bangle
Born: 1956
Country: USA
Brands Influenced: Opel, Fiat, BMW
Popular Designs: BMW 6-Series (E63), BMW Z4 (E85), 7-Series (E65), 5-Series (E60), X6
Chris Bangle is an American designer who is known for making controversial designs. Chris Bangle was born in Ohio and grew up in Wisconsin.
Bangle started his education in designing from art Centre college of design in California where he earned a bachelor of science degree. Then he went on to get Master of Science degree in industrial design from Madison University, Wisconsin.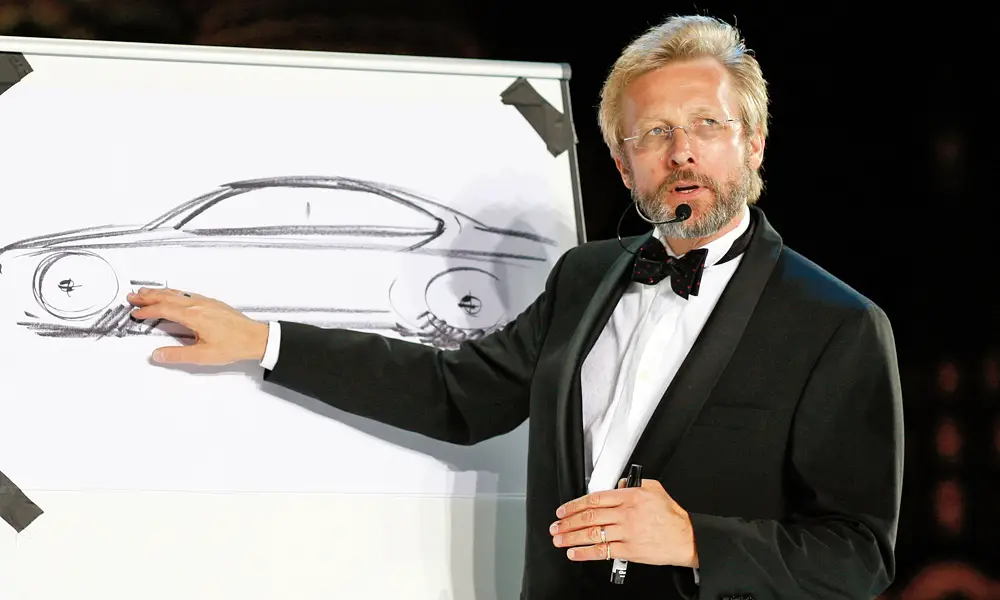 Bangle's career started with Opel in 1981 and continued till 1985. There he designed his first car- Opel Junior. Then he moved to FIAT in 1985 to work on Fiat Panda and Fiat Coupe that was released in 1993.
In 1993, Chris moved to BMW where he designed his most talked about work that influenced complete lineup of BMW, including 1, 3, 5, and 7-series in sedans and X3, X5, and X6 in SUVs. Not to mention the popular BMW roadster Z4 E85 and Gina Concept.
In 2009, Chris Bangle left BMW to start his design consultancy firm Chris Bangle Associates.
8) Shiro Nakamura
Born: 1950
Country: Japan
Brands Influenced: Isuzu, Nissan, Infinity, GM
Popular Designs: Nissan 370Z, GTR, Leaf, Cube
Shiro Nakamura is one of the best car designers from Japan who goes by the nickname "Fingers" due to his hand-on creativity. Presently, he is the Vice President and Cheif Creative Officer of Nissan Motor Co. Ltd.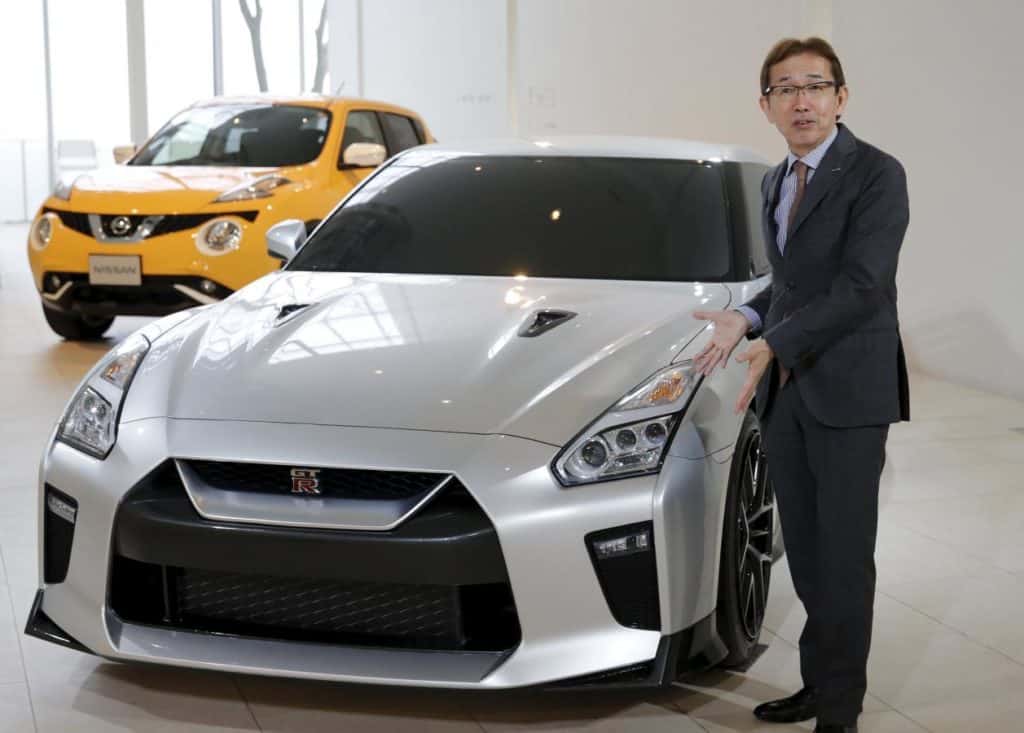 Shiro Nakamura graduated with a Bachelor of Arts in Industrial Design from the Musashino Art University in Tokyo, Japan. He further added Bachelor of Science degree in transportation design from Pasadena, California and passed with distinction.
Some of his well-known creations include Nissan Altima, 370Z, Cube, Leaf, Murano and GT-R. For the Infinity range, he has worked on Infiniti M, G, and FX.
9) Henrik Fisker
Born: 1963
Country: Denmark
Brands Influenced: BMW, Ford, Aston Martin, Fisker
Popular Designs: BMW Z8, Aston Vantage V8, Tesla Model S, Fisker Karma
Henrik Fisker is a Danish automotive designer turned Entrepreneur who now resides in California. Like most of the car designers, Henrik was also bitten by the car designing bug at a young age when he saw the Maserati Bora.
For formal education, in 1989, he graduated with transportation design degree from Art Center College of Design, Switzerland.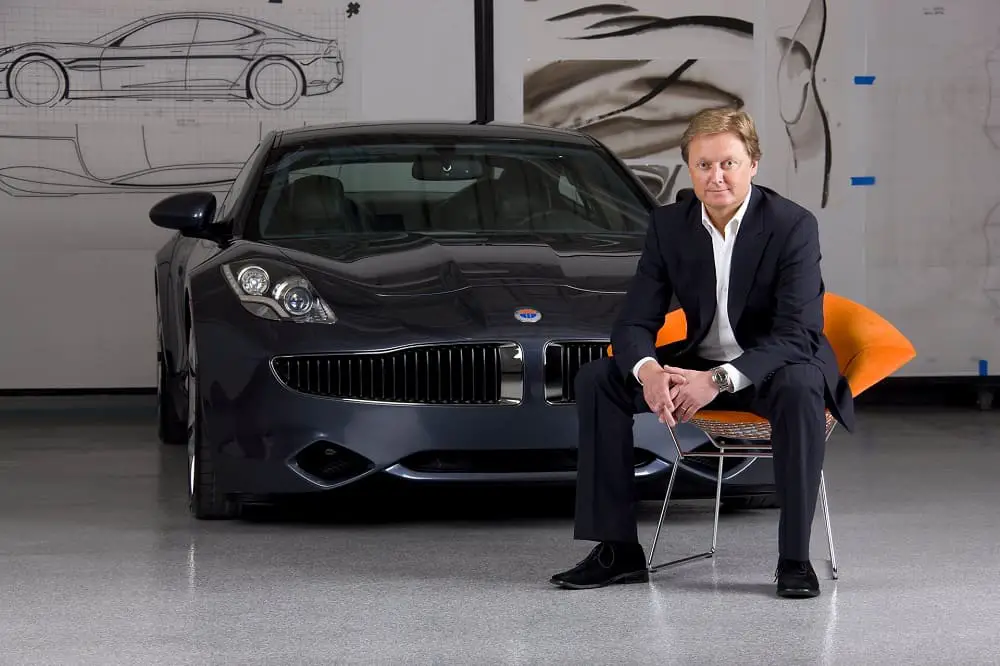 Henrik design career started with BMW in 1989 where his first project was an E1 electric concept car. At BMW he designed cars like Z8, and the original X5 SUV that was released in 1999.
In 2001, Fisker left BMW to be the design director at Aston Martin. He made the Aston Martin DB9 production ready, and also designed the 2005 Aston Martin Vantage V8. At Ford, he designed the Shelby GR-1 Concept.
He then went on the entrepreneurship journey in 2005 to start Fisker Coachbuild. In 2007, Tesla also took his services to design the initial concept for the Model S electric sedan.
Henrik then teamed up with Quantum Technologies to start Fisker Automotive and released the futuristic Fisker Karma electric sportscar.
10) Frank Stephenson
Born: 1959
Country: USA
Brands Influenced: Mini, Fiat, Ferrari, Maserati, McLaren
Popular Designs: Mini Cooper, Ferrari F430, Fiat 500, McLaren P1
Frank Stephenson had been interested in motorcycles since childhood and also competed professionally in motocross. This passion led him to study automotive design at the Art Center of Design in California.
He graduated in 1986 and he started his career with Ford design studio in Cologne where he was responsible for distinctive features of the Escort RS Cosworth racecar, including the big rear wing.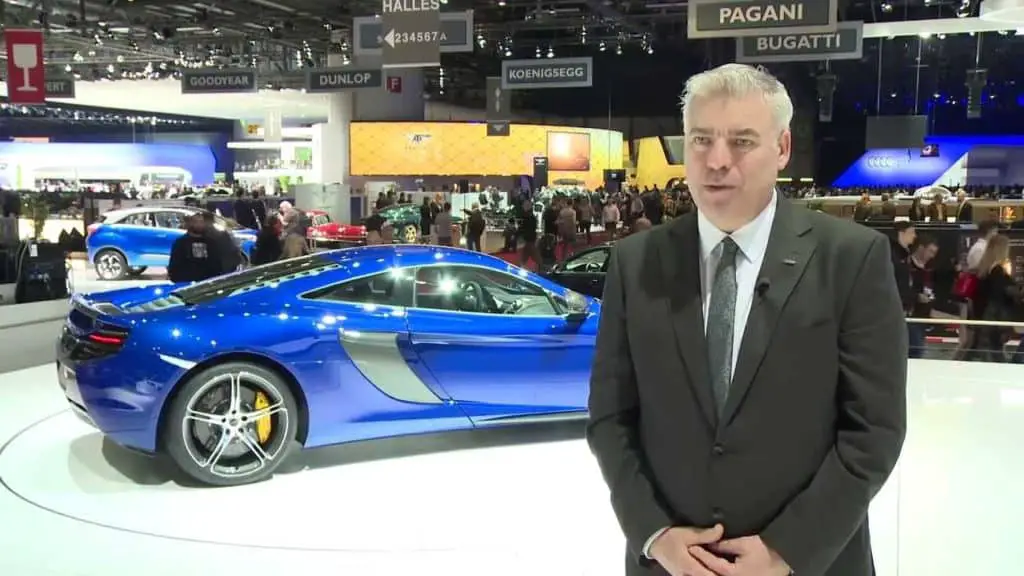 He then moved on to BMW and worked with them for 11 years. His most talked about work there was the redesigned 2001 Mini Hatchback.
In 2002, Stephenson left BMW to be the Director of Ferrari-Maserati Concept Design and Development. At Ferrari, he designed the Maserati MC12 and the Ferrari F430. There, he also overlooked Pininfarina's work on Ferrari 612 Scaglietti, Maserati Quattroporte and GranTurismo.
In 2005, Ferrari's parent company Fiat gave him the task of rebuilding Fiat brand. At Fiat, he designed Punto, Bravo and made the Fiat 500 production ready.
In 2008, Stephenson left Fiat for Design Director position at McLaren to overlook design of McLaren P1, 650S, 570s, and P14 Concept that was later named the 720S. Read his CarandDriver interview
Exterior aesthetics is one thing of a car that you can share with anyone. So, it's not wrong to say that car designers work is judged by a lot more people. Some of the best car designers in the world came out of Italy, but the current crop of designers are truly global. If you think we missed out your favourite car designer from this list, let us know in the comments.
Also See: The Next-Generation of Hypercars
Latest posts by Siddharth Sharma
(see all)
Summary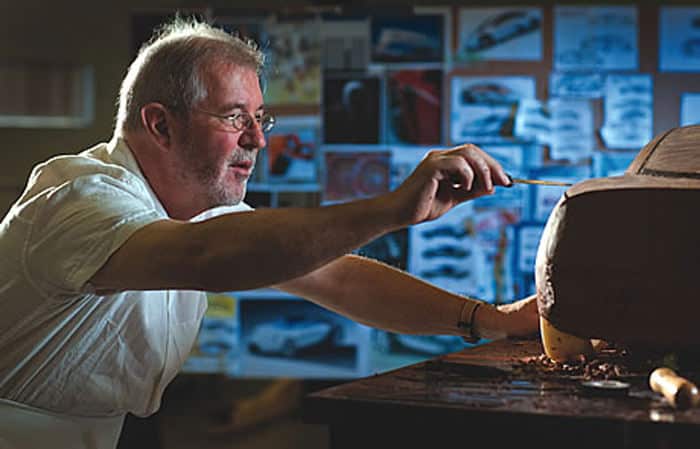 Article Name
10 Most Iconic Car Designers of all time
Description
Car designers are artists that can make or break a brand. We discuss who are the most influential car designers of all time.
Author
Publisher Name
Publisher Logo