Interesting Facts About Renowned Car Manufacturers
Every car manufacturer around the world has a few things that you might not realize about it, and you will notice that there are many people who love these companies without knowing any of these facts. You can look through each of these facts because they are all so intriguing that you might not believe they are true.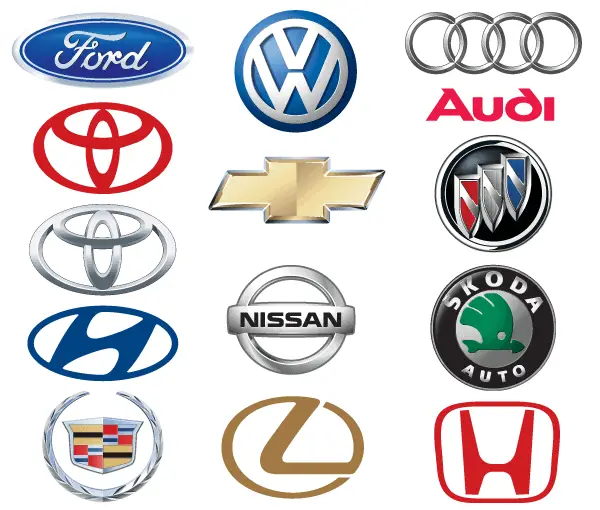 You could do some more research on your own, or you might want to buy into one of these companies because they are all so intriguing.
Apart from this, a noticeable pointer that almost all mentioned car companies have is a unique way of working at their factories or having an astonishing story behind their factory build up. Get some fantastic fun facts about car factories around the world on the web and increase your entertainment quotient.
1. Lamborghini Was Founded By A Tractor Builder
The founder of Lamborghini made tractors and farm equipment. He was based near Ferrari, and he bought himself a Ferrari long ago. That Ferrari was a status symbol for him, but he has problems with the car's clutch.
He brought those concerns to Enzo Ferrari in his office, and Ferrari told off Mr.Lamborghini. Lamborghini decided to get even by starting his own high-performance car company. Just four months after, he showcased the Lamborghini 350 GTV at the 1963 Turin Motor Show.
They have been the direct rival to the Ferrari ever since, and they have taken some of the market shares from the world's most popular supercar manufacturer.
2. Ford Won LeMans Four Times In A Row
Ford was once the best endurance racing team in the world. They were so good that they started an open power war with Ferrari. The people who were on the Ford team specifically developed a LeMans contender, the GT-40, and it is considered one of the best cars of all time.
All this started when in 1963 Ford was is talks with Enzo Ferrari to invest in the Italian marque. The deal went south when Enzo refused to give up his control of the company's operations. The legend goes that this led Ford to put their entry for the LeMans, develop Ford GT and stick it to Enzo Ferrari.
They were able to capture four straight titles at LeMans, and they were able to build a Ford racing team that still runs to this day.
3. Fiat Has A Track On Top Of Their Plant
The plant in Turin has a race track on the roof that was opened in1923. These testing ground was used for testing the first gen Fiat 500 and other previous Fiat cars. This company has been one of the most whimsical in the world, and it is a company that has a lot of novelties that people will appreciate. Their Fiat 500 is still one of the most popular cars in the world, but it's not the same 500 and it's not tested in Turin.
Fiat's Turin factory closed its operations in 1982 and it was redeveloped into a public space with shopping centre, art gallery, hotel and movie hall. A skating rink was built later on downstairs, which also hosted the 2006 Turin Winter Olympics.
4. Ferrari's 250GT
The Ferrari 250 GT might be the most sought-after car in the world. There is one that James Coburn bought because he was convinced by Steve McQueen. It was bought at a dealer in Belgium, and the car remained with Coburn until he died.
He kept that car long enough that it became very valuable, and it was bought by the TV and radio personality Chris Evans for over $12 million. That was the most expensive auction car in the world at the time, and it is still one of the most amazing cars in existence because it is kept in perfect condition.
5. The Volvo Seatbelt
The technicians at Volvo invented the three-point harness, and they licensed that technology for free to all the company around the world.
They have done a good job of upgrading the technology, and they were happy to offer that free license renewal any time that it was needed. There are a lot of people who do not realize that Volvo was the company that made them safer, and they are still improving on that technology even now.
6. The Corvette Plant
The Corvette plant is a place where all the Corvettes have been made since the car was first brought into production. They are making this car in the same place because they have built a tradition around the car.
That plant is a place where generations of people have worked, and it is so popular that it has tours coming through all the time.
It's a matter of pride for people who want to come to see how the Corvette has been made will see it in action as they watch new Corvettes come off the line every day.
7. The Jaguar XK-120
The XK-120 was the fastest car in the world when it was made in 1948, and it was designed during the war when there were bombing raids in London almost every night. The city was gripped by fear, and this car was being designed amongst the chaos to be one of the best that Jaguars.
It is still one of the most famous cars in the world, and that engine was in production for such a long time that people often forget they might have a much Lester car that uses the same engine. It was the first car to be designed in a wind tunnel, and it was one of the first cars that would have the transmission that Jaguar used for so many years.
8. The Stratos
The Lancia Stratos might be the most famous rally car of all time outside of the Audi Quattro, and it was so amazing that Lancia had to use trickery to keep it in the world rally championship. They went through a long day of deception proving that they had made enough versions of the car for the public, but they actually only made half.
They show race organizers the 200 or so cars they had made, took them to lunch, had people drive those cars to another parking lot, and they took to the organizers to see those cars once again. It won three titles, and they have won 10 titles in rallying. That is more than any other manufacturer.
9. The Honda NSX
A lot of people love the way that the Honda NSX looks, and they will want to drive one themselves. However, they might not realize that Ayrton Senna played a significant role in the development of NSX.
They are driving the product of one of the best drivers of all time, and it was sort of his swan song because we lost him forever in a F1 car crash, just a couple years into the car's production.
Conclusion
The car manufacturers you see above give you the driving experience that you want, and you will find that getting associated with these companies is more fun because they all have this interesting history. Do your own research to see what else these companies are hiding. Don't forget to share some interesting facts in the comments below.
Also Read: Who are the Most iconic Car Designers?
Guest Post by Helen Cartwright
Latest posts by Siddharth Sharma
(see all)