Jeep Compass Trailhawk Launching soon
Jeep Compass has received an overwhelming response in the Indian market and changed the fortunes of the company. Now, Jeep is very close to launching the Trailhawk variant of the Compass. Jeep Compass Trailhawk is the more offroading focused spec that will be well appreciated by the enthusiasts. (Read about when Jeep Compass was Launched)
The launch is close because Jeep dealers have started taking bookings for the Jeep Compass Trailhawk for Rs 2.5 lakhs. In March, the Trailhawk was showcased to the Jeep dealers and potential customers. Moreover, some auto journalists even got to test drive the Compass Trailhawk. The actual price of the range-topping Jeep Compass Trailhawk will be around Rs 29 lakhs ex-showroom.
The unique extras that come with the Trailhawk variant include Ruby red paint scheme, different bumpers, 17-inch alloys, cruise control and Panoramic Sunroof.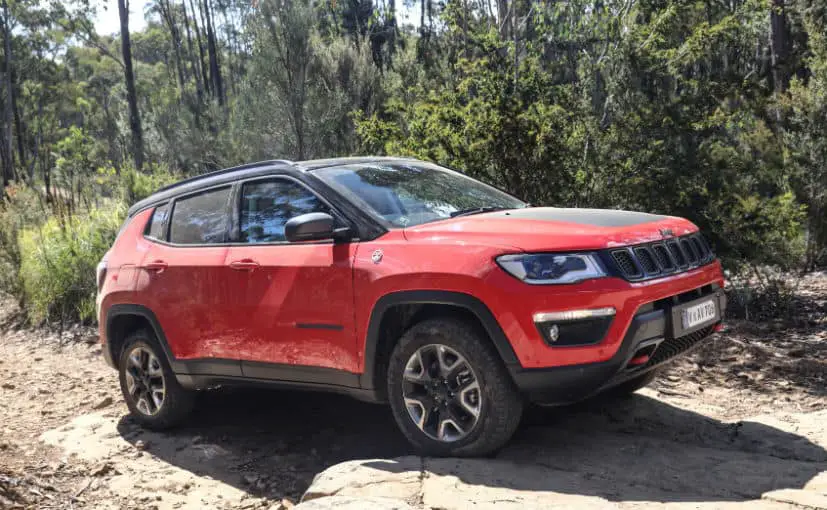 Presently, the Jeep Compass 2.0-litre diesel engine is not offered with an automatic gearbox. However, this option will be provided in the Trailhawk variant. There are two engines doing duty on the Compass range- 2.0-litre Multijet engine that makes 173 PS of power and 350 Nm of torque, and a 1.4-litre petrol turbocharged unit that churns out 140 PS of power and 250 Nm of torque. This petrol engine won't be offered in the Trailhawk Compass.
Jeep Renegade will also launch this year
Siddharth has always been passionate about Cars and Bikes. He was the kind of kid that always had the latest Auto magazine in his school bag. He had this dream- to become a professional racecar driver. Finally, in 2012 he found himself racing as a rookie driver in the Polo R Cup national racing championship. Over time he had to readjust the sail and get into automotive journalism to continue enjoying machines on wheels.
Latest posts by Siddharth Sharma (see all)