Launched: Tata Xenon Yodha, Prices Starts at Rs 6.05 lakh
Tata Motors launched a new pick-up named Xenon Yodha, based on the platform of Xenon XT. This product is also the first one to be promoted by company's new brand ambassador Akshay Kumar. Tata is pitching the Xenon Yodha as the perfect workhorse in the commercial segment, that will offer a good mix between robustness, safety, convenience, comfort, cost and performance.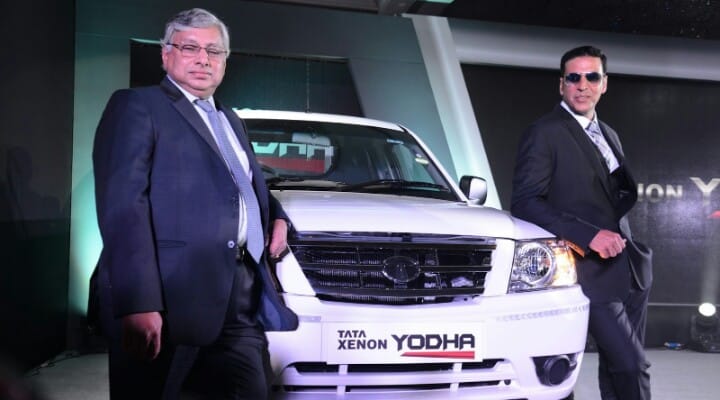 The Xenon Yodha can be had in several variation- single-cab 4×2, single-cab 4×4, double-cab 4×2 and double cab 4×4 with a BSIV or BSIII drive unit. Prices start at Rs 6.05 Lakh (single-cab, BSIII) and Rs 6.19 Lakh (single-cab, BSIV). This car is placed above the Tata´s Ace range of commercial vehicles and can be used in several of commercial duties. The Xenon Yodha has a load carrying capacity of up to 1,250 kg.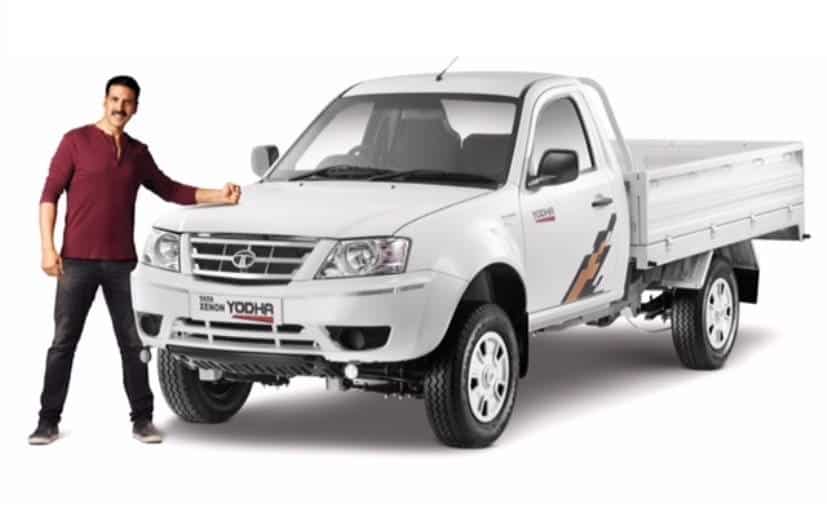 The pickup truck is powered by a 3.0-litre, 4-cylinder, turbocharged, intercooled diesel engine. The BSIII pliable version of this engine develops 73PS of maximum power and 223Nm of peak torque. While the BSIV pliable version of the engines develops 86PS of maximum power and 250Nm of peak torque. The motor is tuned for improved manoeuvrability at lower engine speeds and the power graph shows a flat torque curve between 1600-2200rpm. The Xenon Yodha is said to have the best in class ground clearance of 210mm, high gradability, 16-inch wheels and 5-leaf front suspension with 9-leaf rear suspension working along with anti-roll bars. This good platform is confidence inspiring when it comes to its offroading capabilty.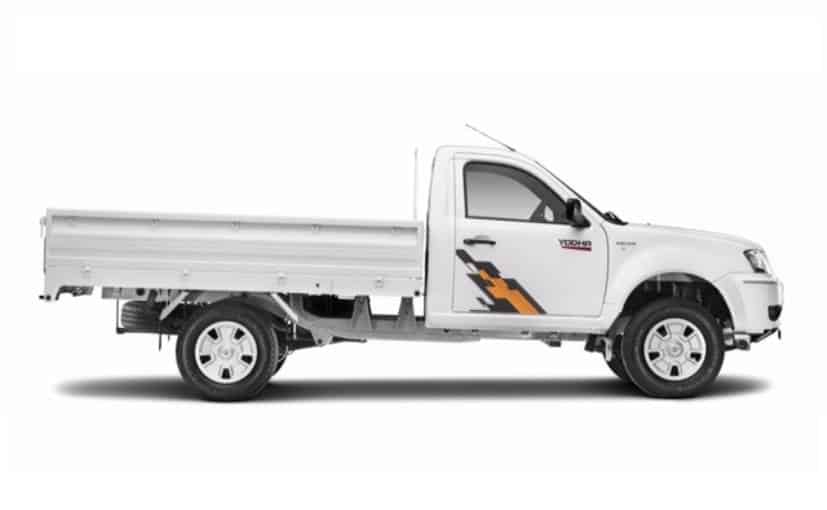 The interiors of Xenon Yodha are designed to offer superior comfort that its competitors. It has features like power steering, multiple cubby holes, adjustable steering, brightly lit cabin, and floor mats. The safety of the passengers was not neglected as it has collapsible steering column, retractable seat belts, crumple zones and side intrusion resistant beams. The cost of running is a major factor that a customer takes into consideration while purchasing a commercial vehicle. Therefore, the Xenon Yodha comes with 20,000 km oil change interval and Tata's unique "buy back" offer that promises to buy back the vehicle for 50% of the cost after 4 years. The company is also offering Annual Maintenance Packages of 3 years /1 lakh km and a warranty of 3 years /3 lakh km.
Latest posts by Siddharth Sharma
(see all)