Privately Imported Tesla Model X Lands in India, Spied at Dockyard
While Tesla has made electric cars the coolest thing ever, we Indians are still waiting for Tesla to launch in India. Elon Musk said earlier that they are working on launching Tesla in India and talk are on with the Indian government for making this happen. But, this is clearly taking a lot of time and people who have booked their Tesla Model 3 are unsure about the delivery date. However, one person couldn't wait any longer and decided to take the matter into his own hands. Welcome India's first privately imported Tesla Model X.
These images of Tesla Model X standing at a dockyard popped up on the internet. As can be seen in the photo, the importer Greenwich Meridian is proud to have taken care of the logistics. This electric SUV is manufactured at the Tesla's facility in Freemont, US. The pricing of the Tesla Model X starts at $73,800 for the P75D variant and goes till $128,300 for the P100D trim (around ₹ 48 lakh to ₹ 83 lakh).
The car in the picture is the Tesla Model X P75D, so that means that after transportation and custom duty, it would have cost over Rs 1 crore to the Indian buyer. The Indian Government has offered lucrative rate to Tesla for setting up a manufacturing plant and electric vehicles are also exempted from 30% local sourcing norms. Additional to that comes tax benefits and financial backing in form of Special purpose vehicle.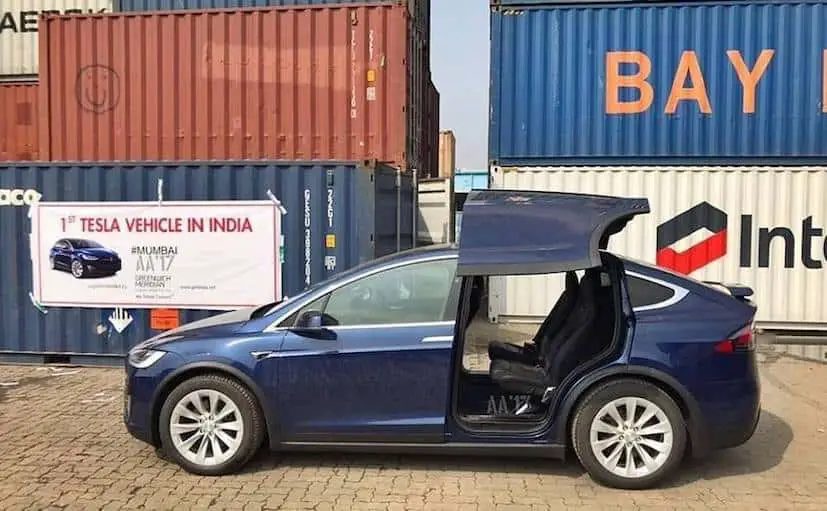 Yet, Tesla is delaying the India launch. Maybe, they want a better deal from Government or are unsure about something. Whatever be the case, this privately imported Model X show that there is demand in India for such vehicles. Read: Tesla India Launch Plan Delayed
More About Tesla Model X
Tesla Model X is a four-wheel drive SUV that is at home on city roads or rough terrain. The P75D model comes with a 90 kWh battery that has a range of 402 km in a single charge. Here are the performance numbers- 0-100 kph in 6.2 seconds and a top speed of 210 kph. If that sounds fast? Here are the Model X P100D numbers- 0-100 in 3.2 seconds and a limited top speed of 250 kph. Bear in mind, this is an SUV we are talking about!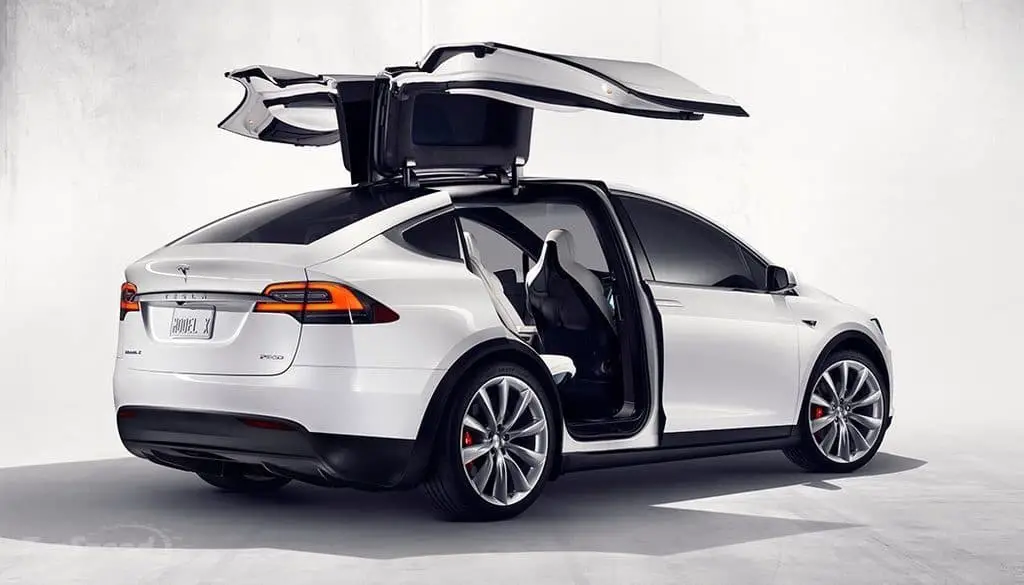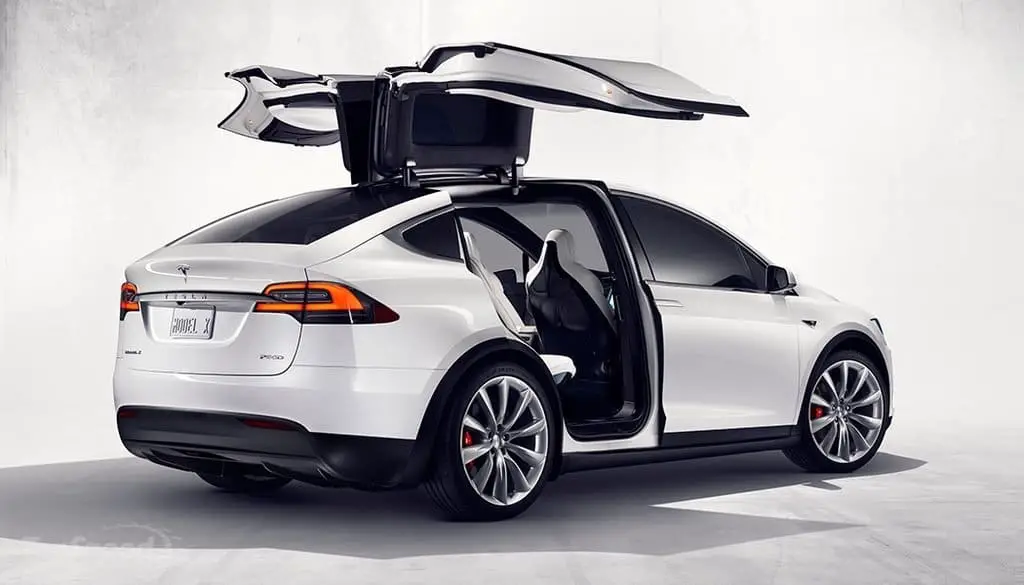 Falcon Wings
Usp of the Model X's design is the falcon wing doors that open up like a wing. Apart from being cool, This door design in practical too as it can open in tight spaces and allow easier ingress and egress. Tesla Model X can seat 7 people and tow anything weighing up to 2,270 kg. Watch this video to witness Model X's towing capabilities-
Smog Proof?
The tech wizardry doesn't end here. "We also have a bioweapon defence mode" in case you get stuck in an apocalyptic scenario. We would have laughed this off if this statement didn't come out from the Elon Musk's mouth. This mode basically utilises the excellent air filtration system of the car. The company claims that this system is 300 times better at filtering bacteria, 500 times better at filtering allergens, 700 times better at filtering smog, and 800 times better at filtering viruses. The demand for Tesla just increased in Delhi by reading the above statement. Read about Delhi Smog Problem
Tesla's Latest Offerings: Roadster 2.0 and a Semi-Truck
Latest posts by Siddharth Sharma
(see all)
Summary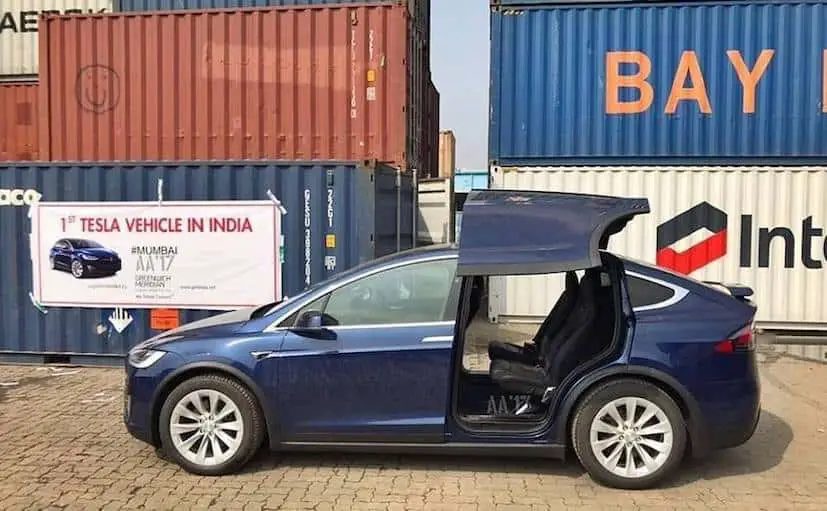 Article Name
Tesla Model X Lands in India
Description
A Person imported India's first Tesla Model X from the US. The images are doing rounds on the internet where the Model X has just been taken out of the shipping container.
Author
Publisher Name
Publisher Logo