New 1.3-litre engine for Mercedes, Nissan, Renault and Mitsubishi
A new 1.3-litre Turbo petrol engine has been unveiled by Franco-Japanese Alliance which has a controlling stake in Mitsubishi. This engine is developed in partnership with Daimler (Mercedes-Benz's parent company). Small turbochaged engines are getting powerful, here's one example- Ford's 1.0-litre Ecoboost engine is International Engine of the year.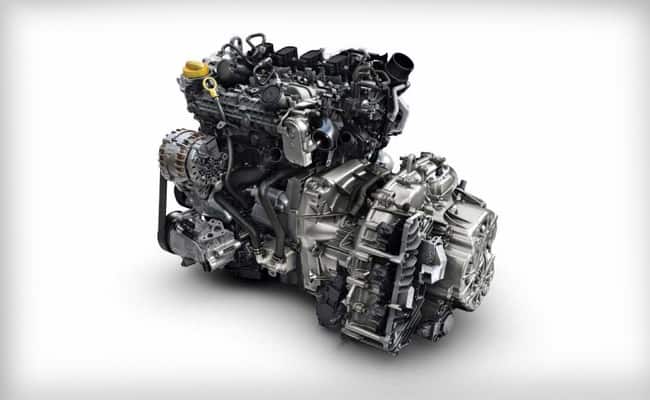 The 1.3-litre petrol motor will come in three states of tune and will go into the engine bay of Renault 2018 onwards. Other partners including Nissan, Mitsubishi and Mercedes are also likely using this engine. The upcoming Mercedes A-Class should be equipped with this engine.
This 1.3-litre turbo engine is said to replace Renault's decade-old 1.2-litre TCe engine. The French carmaker says that the new engine offers 'significantly improved driving pleasure with better torque at low rpm and greater and constant availability at high rpm, while reducing fuel consumption and CO2 emissions.'
Different tunes of the engine: 
| | | | |
| --- | --- | --- | --- |
| 1.3-LITRE ENGINE | ENERGY TCE 115 | ENERGY TCE 140 | ENERGY TCE 160 |
| Displacement | 1330cc | 1330cc | 1330cc |
| Power | 115PS @ 4500rpm | 140PS @ 5000rpm | 160PS @ 5500rpm |
| Torque | 220Nm @ 1500rpm | 240Nm @ 1600rpm | 260Nm @ 1750rpm/ 270Nm @ 1800rpm (AT) |
| Transmission | 6-speed MT | 6-speed MT/7-speed AT (dual-clutch) | 6-speed MT/7-speed AT (dual-clutch) |
Learn About: Oil Cooled vs Liquid Cooled engines
Siddharth has always been passionate about Cars and Bikes. He was the kind of kid that always had the latest Auto magazine in his school bag. He had this dream- to become a professional racecar driver. Finally, in 2012 he found himself racing as a rookie driver in the Polo R Cup national racing championship. Over time he had to readjust the sail and get into automotive journalism to continue enjoying machines on wheels.
Latest posts by Siddharth Sharma (see all)