Carolina Squat: Squatted truck is the new Trend
Vehicle modifications are nothing new – we see many uncommon ricers and supercharged mustangs running around almost every single day, almost to the point where we consider them just regular everyday cars.
Something we don't see that often, however, is an out-of-the-box modified truck. It's just as uncommon as it sounds – modified trucks? Maybe we can work on the grilles, chrome bits, high lift kit, wheels, etc to make them look a bit more stylish, but that's just about as far as someone can go, right? Think again. Checkout: Top 10 Best Selling Trucks in USA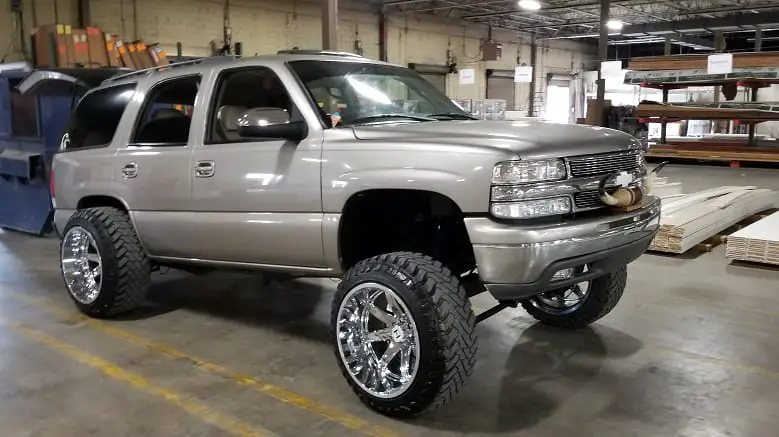 Trucks can be customized to be more than just fancy headlights and subwoofers, and if you're looking for something to make your pickup truck stand out from the over 3 million standard ones on the road without putting too much strain on your wallets, try a Carolina Squat! If you want the attention of the road then Carolina Squat gets you that. But you can also become meme material.
If you're not sure as to what that means, you're not alone. And for all the people out there wanting to make your truck stand out, in this article by Motoring Junction we're going to walk you through what exactly a Carolina Squat is, how and why it came to be, and what you need to do to get yourself one of these customizations.
What Is A Carolina Squat?
A Carolina Squat is where the truck has its front end raised up more than normal, and the rear end is lowered. This gives your pickup an inclined look, similar to a squat, which some consider a really cool makeover compared to their standard truck.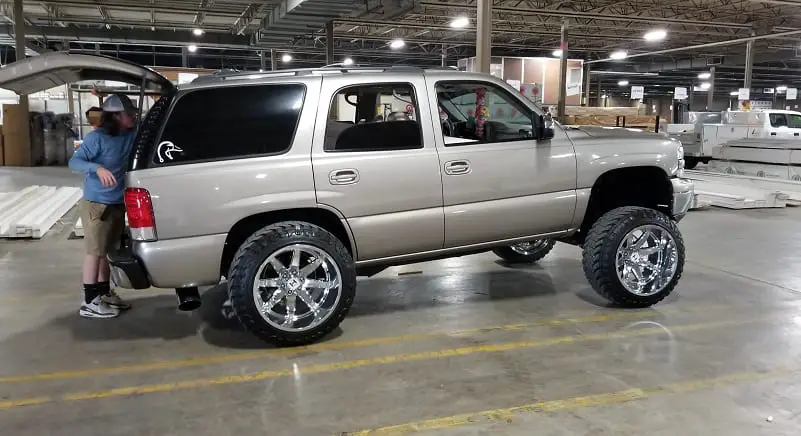 It is really common customization you might find at truck meets but is less common elsewhere. Rumored to be originating from Carolina, it quickly adopted that name and has been popular since. It has been getting really popular recently, with a lot of Instagram fan pages opening up for Carolina Squat trucks and the "vibe" is spreading.
How Do I Get A Carolina Squat?
With rising demand, many aftermarket dealers and manufacturers are bringing out lift kits, which help elevate the front end of the vehicle. For additional elevation, you can always change the rear parts as well.
This will have a negative impact on your vehicle dynamics of course, but if you're into it for the trend and not for the ride quality, you can definitely go for the rear customizations. You can even do a ball-joint lift or adjust the torsion bar. Using drop shackles on the rear axles will give you a further inclination, sometimes going even over 10 inches.
Does It Impact My Truck?
Yes, and by a great margin. Some pickup trucks may work good with carolina squats, but other trucks not only perform badly, but also lose their durability and longevity over time. This usually happens because the suspensions wear out a lot easier than if they were kept in their standard positions.
Further, the Carolina Squat isn't practical. Although it may be fun at first, the ride quality drops considerably really quickly. It even loses its towing capacity – a major drawback if you're someone who uses their truck for pulling and towing heavy loads.
You even get your visibility hindered because of the inclination. The greater than 100o inclination messes with the field of view of the driver seat, and although the chances are slim, you become more prone to accidents and fatalities.
Adding to the visibility disadvantage, the position of the headlights will change with increase in inclination. So you can guess driving in the dark or even low light conditions won't be a walk in the park.
Closing Thoughts
Carolina Squats are really cool. The problem lies with the implications that come with it. You can overcome most of these issues by using certain aftermarket kits, however, so it's not all bad.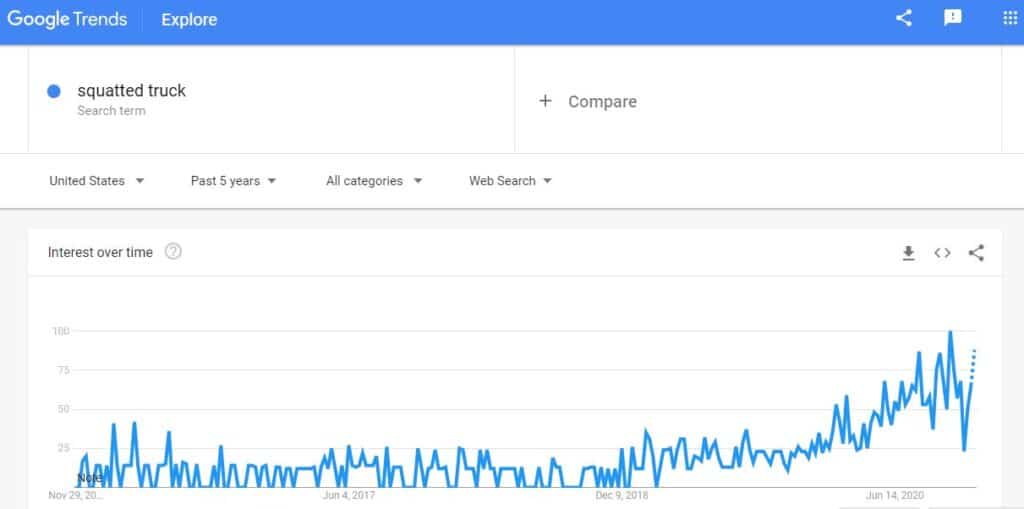 For instance, installing suspension stabilizers helps greatly reduce the impact on the leaf springs, and improve response. You can even use the more expensive Air Ride suspension systems, and help increase stability and adjustability.
At the end of the day, however, a truck's duty needs to be determined by its owner. If you feel like your truck needs to be a functional vehicle that pushes, pulls, and transports loads, you're better off just upgrading to a stylish grille and fancier headlights. But if you're into a more showy vehicle that looks cool in a car meet, it can't hurt to try a Carolina Squat. It all depends on your priorities.
Is Carolina Squat Legal?
Yes, Presently Carolina Squat is legal in South Carolina and most of the States of USA.
Where did Carolina Squat come from?
The squatted truck stance got popular due to Baja Racing trucks. These high speed offroading trucks have squatted rear so that they land properly after taking air due to offroad launch ramps.
Checkout: 9 Electric Trucks hoping to disrupt the Industry
Latest posts by Siddharth Sharma
(see all)