Marquez is the 2017 MotoGP World Champion
The eventful 2017 MotoGP has come to an end at the Valencia circuit. The Spaniard, Marc Marquez finished 3rd on the podium and got crowned as the 2017 MotoGP World Champion for the sixth time. Marc's teammate Dani Pedrosa clinched the 1st spot and Johann Zarco claimed the 2nd spot on the podium. During this race, Marc had the biggest threat from Andrea Doviozo of Ducati as he was another World Championship contender. However, He and his teammate Jorge Lorenzo crashed during the final stages of the race. Checkout: 2017 Honda CBR1000RR SP & SP2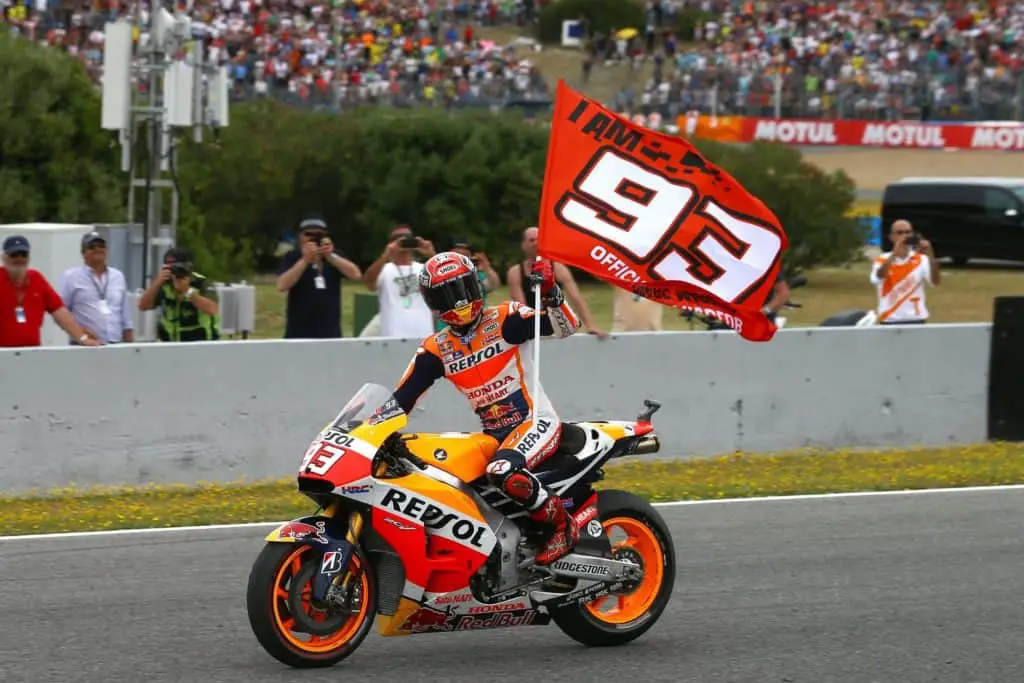 Marquez started the race from the pole position and held on to his position when the light went green. His teammate, Pedrosa had a good start and jumped on to take the second position. This helped Marquez a lot as Pedrosa battled with Yamaha's Johann Zarco and Ducati's Jorge Lorenzo, making it difficult for them to catch up to Marquez.
The first 5 riders maintained a faster pace than the rest of the competitors and started to have their own race. Zarco rode at its peak performance for the first few laps and manage to take the second position from Pedrosa. By lap 5th Zarco made a pass on Marquez to lead the pack. Marquez knew that he just needs to preserve his position to fend off Dovizioso from claiming the World Championship title. And that's what he did for the rest of the 25 laps. Lorenzo, on the other hand, battled with his teammate Dovizioso to hold on to the 4th spot. This was even after he was given coded instructions by his team to let him pass.
Marquez being Marquez soon started riding aggressively again to take P1 from Zarco. But, Zarco was also adamant to take the 1st position as that would be his first ever win in the MotoGP rookie season. Marquez finally managed to regain the P1 from Zarco 2 laps later but Marquez had an incident that could have cost him the Championship. He overshot the turn 1 and ran wide, which slowed him down considerably and pushed him to 5th spot behind Zarco, Pedrosa, Lorenzo and Dovizioso.
Marquez settled for the 3 podium finish, while Zarco and Pedrosa continued fighting. Only in the last lap, Pedrosa passed Zarco and took the top spot. Zarco being a rookie rider impressed the fans with incredible riding throughout the season as well. Next season should be exciting for sure.
Do you know? Triumph will the be official Moto2 engine supplier 2019 onwards. 
Latest posts by Siddharth Sharma
(see all)