If you watch news, you must have seen a lot of ISIS propaganda videos showing large convoys of pickup trucks and SUVs carrying boatload of militants and some serious fire power. Pretty much the entire fleet consists of Toyotas and it's mostly the Hilux, which is a skinnier version of the Tacoma sold in the US. Ever wondered why they love Toyota so much?
Perhaps the Top Gear trio have an explanation.
If you can't play the video (because you're in the office), here's what they did. They bought an 18-year-old Toyota Hilux diesel for Rs. 1 lakh (US $1500). The odometer reading at the time was at ~3,00,000km (190,000 miles). The rules were simple:
Try to kill the Hilux
No spare parts are allowed to fix it
Simple tools like spanners, hammers, WD 40, etc. were allowed
So what did they do to it?
The team:
Drove it down the stairs
Crashed it into a tree
Drowned it in salty sea water for five hours
Drove it through a wooden house in the middle of nowhere
Dropped a caravan on it
Hit it several times with a wrecking ball
Set it on fire
Parked it on the roof of a 240ft tall building that was about to be demolished and let gravity do its thing once the fireworks started
Did it survive?
Of course. It not only started, but it was also able to move. Well, the chassis, which is supposed to hold the body together needed a helping hand from the body itself. The truck was working fine. Only a Toyota could take that kind of abuse and still work.
To keep the vehicles out of terrorists reach, Toyota instructed all of their dealerships to not sell SUVs to any individual if they could sniff signs of modification for military purposes.
The Million-Mile Toyota Tundra
Another example of 2007 Tundra was used in Luisiana, US by Victor, who drove the hell out of it. He took the odometer to the million-mile-mark (~16 lakh kilometre) in just eight years. And it's not like all that was done on a treadmill. He did it while carrying barrels of oil and heavy pumps for his employer.
The truck had its transmission repaired (not replaced) at 770,000 miles (12.4 lakh kilometre) because the reverse gear wouldn't work. A water pump and an alternator had broken down and needed replacement. Only one dealership took care of all the work on the truck. If you can see Victor in the video, he's a big guy. A lot of ingress-egress should've torn the seat fabric but other than a minor tear and some smudges, it was in near-perfect condition. For a work truck, the interiors were in great shape.
The only complain owner had was that of the sun visor's detents, which is a little lose after being used so many times. The Blue Book value after a million miles was still holding strong at US $8,000 (Rs 5.25 lakh).
As soon as the chief engineer for the Tundra and the Tacoma project got to know about the truck, he got approval to purchase the truck for further research. He wanted to rip it apart and see what kind of wear and tear they can find on the Tundra's components. The chief engineer had plans to examine everything, from the seat's foam to the nuts and bolts. All of that info should help them make their vehicles even more reliable.
Toyota gifted the owner a scale model of his 2007 Tundra and a full-size, brand new Tundra as well.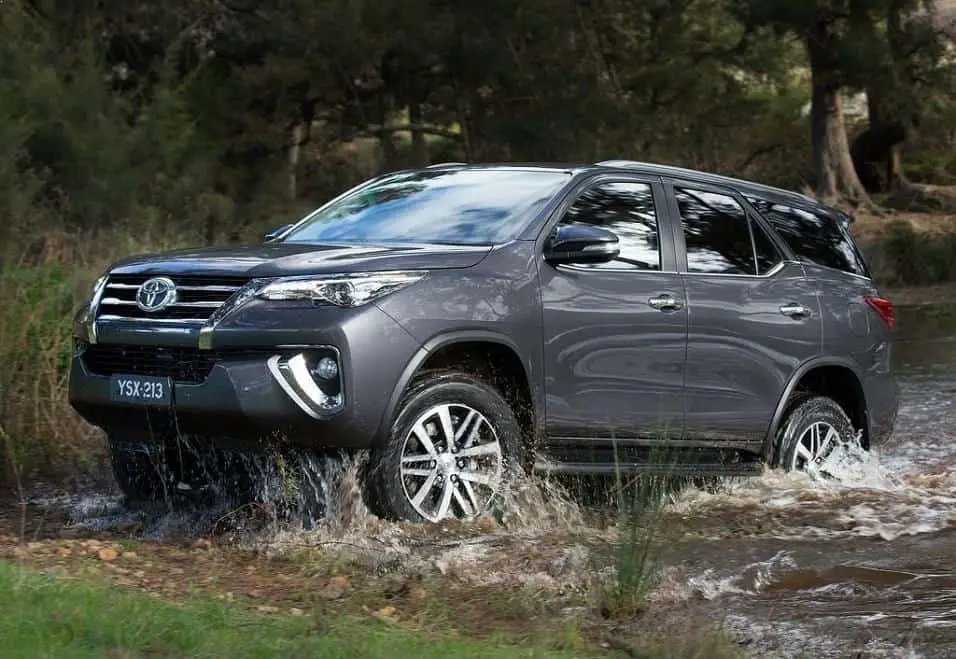 What does it mean for me?
If I'm looking for a Point A –> B car, I expect to be pointed in the direction where I get either of the following two things:
1. A reliable car that doesn't fall apart and just works for lakhs of kilometres
If the car isn't very reliable, then I'd want:
2. A dealer, who's not too hungry and won't rip me off every time I visit the workshop
Is it too much to ask for both?
Their cars are ultra reliable. That's why you see a lot of Innovas and Camrys running with a yellow number plate. Their partner dealerships also help in maintaining a consistent customer experience across the board. It's almost always a fantastic experience. First of all, their vehicles don't break down easily. And when they do, the company and their dealers walk that extra mile to delight the customer. And it helps. When it's time to upgrade, Toyota owners generally don't look elsewhere.
There is a stark difference between the servicing cost of a Camry and an equally pricey German luxury car. Regular service of a Camry will set you back Rs. 5,000 while that of Germans could cost anywhere between Rs. 20,000 and Rs. 30,000.
The only problem is that we don't have anything in the luxury segment that promises a fuss-free ownership experience for decades. That piece of the puzzle will be solved once Toyota's luxury brand, Lexus, makes an entrance in India.
Latest posts by Guest Author
(see all)