Lexus LX 450d Priced at Rs 2.32 Crore
The luxury brand owned by Toyota, Lexus officially launched in March this year. Now, the pricing of the Lexus LX 450d has been announced as Rs 2.32 Crore (ex-showroom, Delhi). At this price, it will compete with SUVs like Porsche Cayenne Turbo, Mercedes-Benz G63AMG, Land Rover Range Rover Sport SVR and Range Rover Vogue.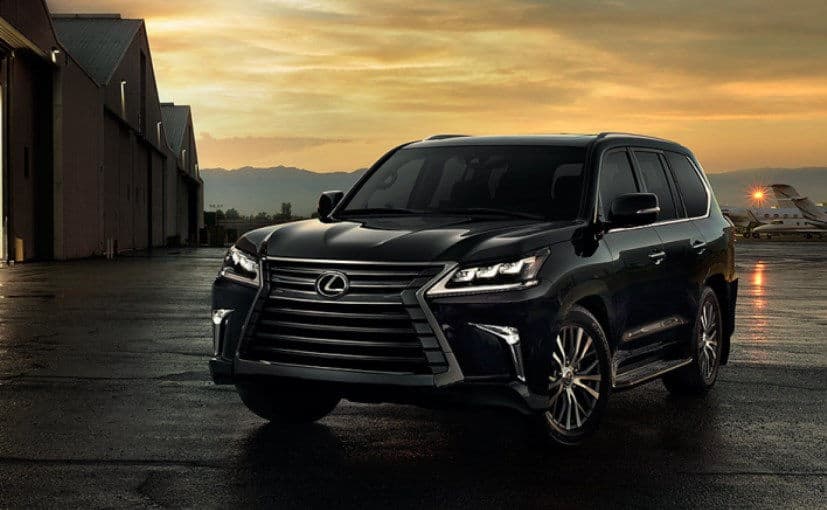 Lexus LX 450d will only be offered in a single configuration. Powering this 3,350KG SUV is a 4.5-litre V8 engine that delivers 265PS of power and 650Nm of torque. The engine comes mated to a 6-speed automatic gearbox. This enables this 3-ton SUV to go from 0-100kmph in 8.6 seconds and reach a top speed of 210kmph. Being a highly capable SUV, it is loaded with offroading trickery like terrain management system and driving modes.
For the luxury, you have moonroof, wireless charging ports for phones, rear seat entertainment, ambient lighting, self-closing boot, parking assist, 19-speaker Mark Levinson audio unit, and 12.3-inch infotainment screen.
High import duties in India meant that Lexus LX 450d had to be priced on the steeper side. Some people will argue that they could just buy a Land Rover at half its price and it will be just as good. That's a valid reasoning if you are ok with missing out few extra features and a Lexus badge on the hood. Presently, Lexus has four dealerships in the country- Delhi, Gurgaon, Mumbai, Bengaluru.
Latest posts by Siddharth Sharma
(see all)