1,00,000th Car Rolls Out Of Ford's Sanand Plant
When Ford introduced Escort as its first Indian offering, it turned out to be a monumental failure. Even tough Escort was a popular car in the international markets. The company, however, recognised the potential of the growing Indian automobile industry and remained committed. Fast forward to today, the company has managed of gain substantial momentum thanks to its cars like Figo and EcoSport that are targeted especially to towards Indian audience.
Yesterday, American car manufacturer announced that its manufacturing unit in Sanand near Ahmedabad, Gujarat has rolled out the 1,00,000th vehicle from its premises. The company also revealed that the said vehicle was the Ford's cheapest offering in India- Figo.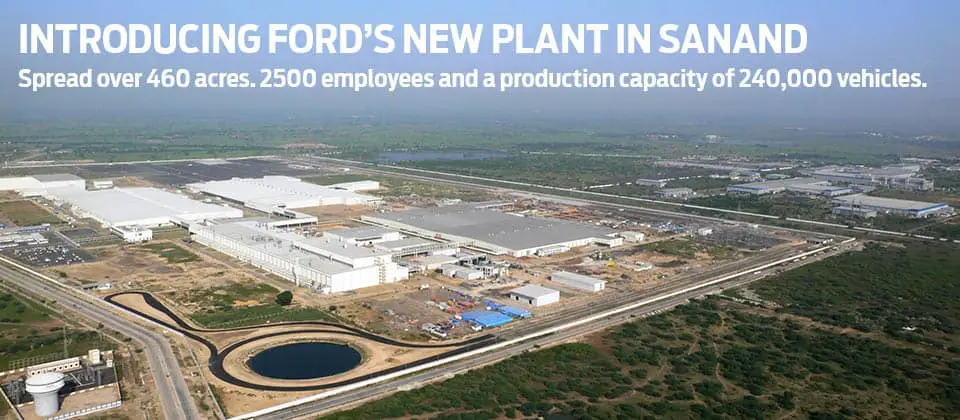 The operations at the Sanand plant started in the second quarter of 2015. Ford claims that they have achieved this milestone in just 15 months of operations. For India, this plant in Gujarat just produces high volume models like Hatchback Figo and Figo Aspire. However, the plant also manufactures vehicles for 25 international markets, including parts of ASEAN (Association of Southeast Asian Nations), Africa, Europe and the Middle East.
In the month of August this year, the Indian arm of Ford emerged as the largest car exporter. The number of cars exported stood at 17,860 units. Company's South Korean counterpart, Hyundai became the second-largest car exporter with 16,506 units. Also, in the month of August, Ford India's sales grew by 12.5 percent, with 8,548 cars sold.
These numbers clearly indicate that the growth chart of Ford India operations is very good. And that the company has finally understood its target audience.
Also See: Eider Motors Chairman Arrested, Accused of Fraud
Latest posts by Siddharth Sharma
(see all)