Audi Introduces R8 Spyder V10 Plus, Might come to India
Audi R8 V10 Plus is one of few supercar left in the market with a natuaraly aspirated engine. Now, everybody knows that a convertible accentuates the driving experience to whole another level. Audi has done the same and added the R8 Spyder V10 Plus to its lineup.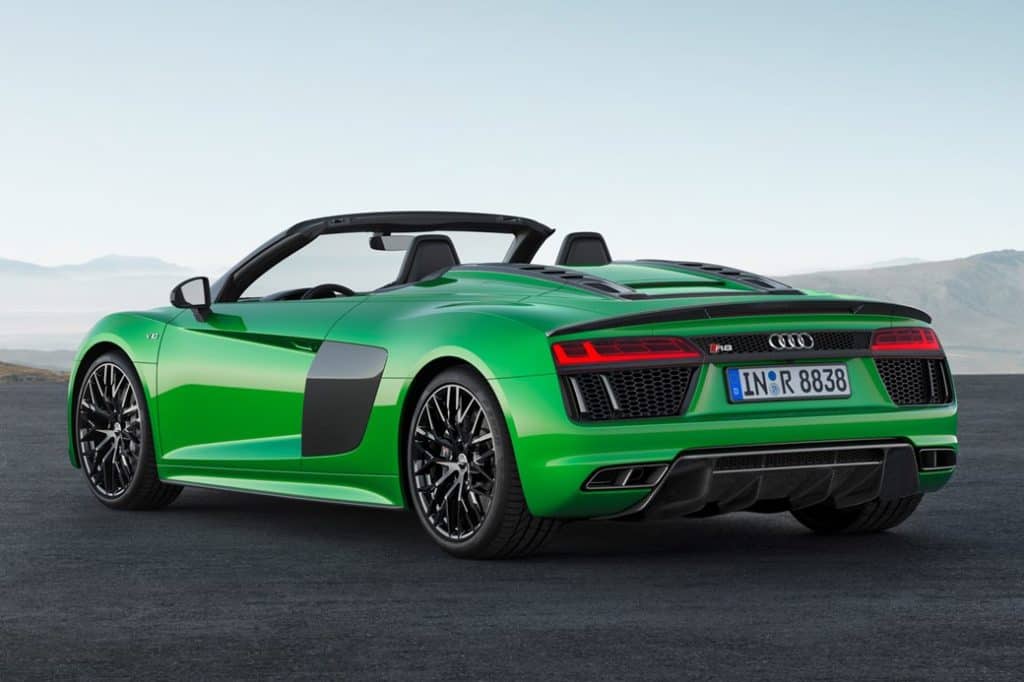 Previously the Spyder can only be had in standard R8 V10 form. The 'Plus' brings with it extra 70PS of power and 20Nm more torque, giving it the total of 610PS of power and 560 Nm of torque.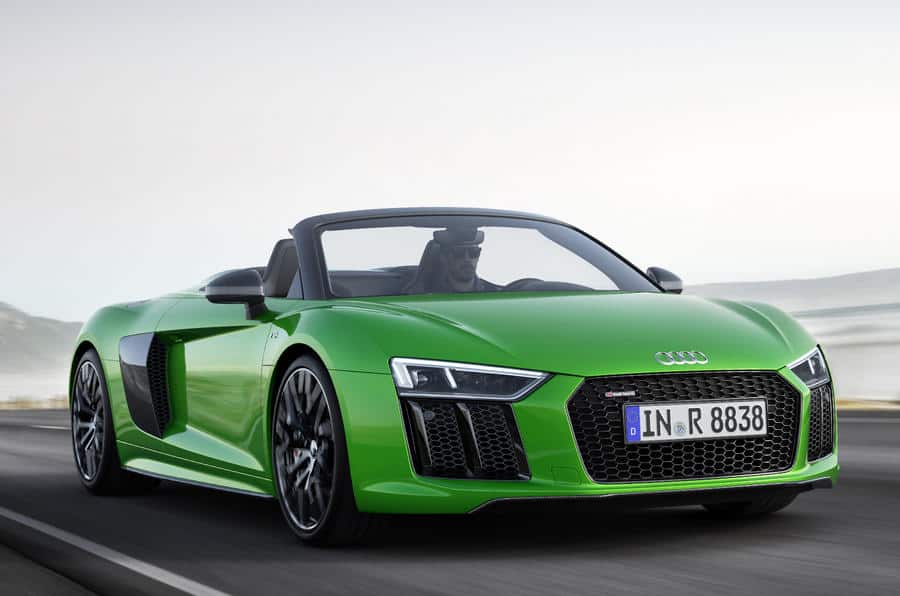 Apart from the extra kick in the power, the R8 V10 Plus is 25kgs lighter due to weight saving materials like carbon-fibre reinforced plastic. The Audi R8 V10 Plus weights 1587kg, around 167kg more than the Lamborghini Huracan Spyder. The company is claiming a 0-100 kph time of 3.3 seconds and a top speed of 331 kph with the V10 Plus Spyder. The braking system is also advanced as it has carbon-ceramic brakes in place of steel rotors in the standard R8.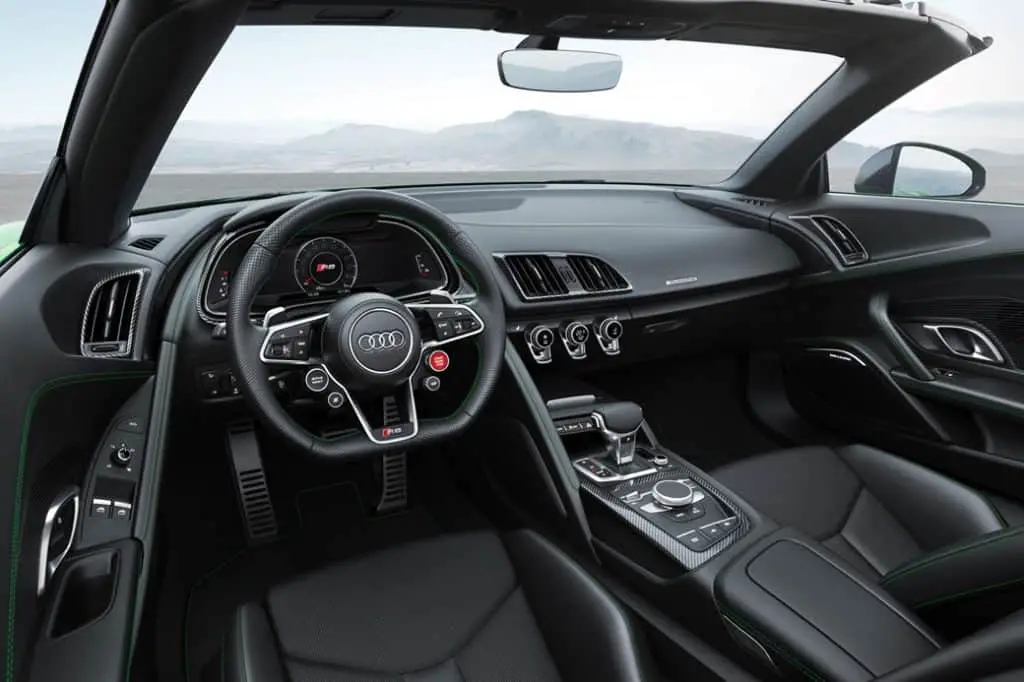 On the outside, there are several carbon-fibre bits and bobs. Whereas on the Standard car they had a gloss black finish. Its trapezoidal exhausts are also split into four separate pipes, instead of two larger pipes.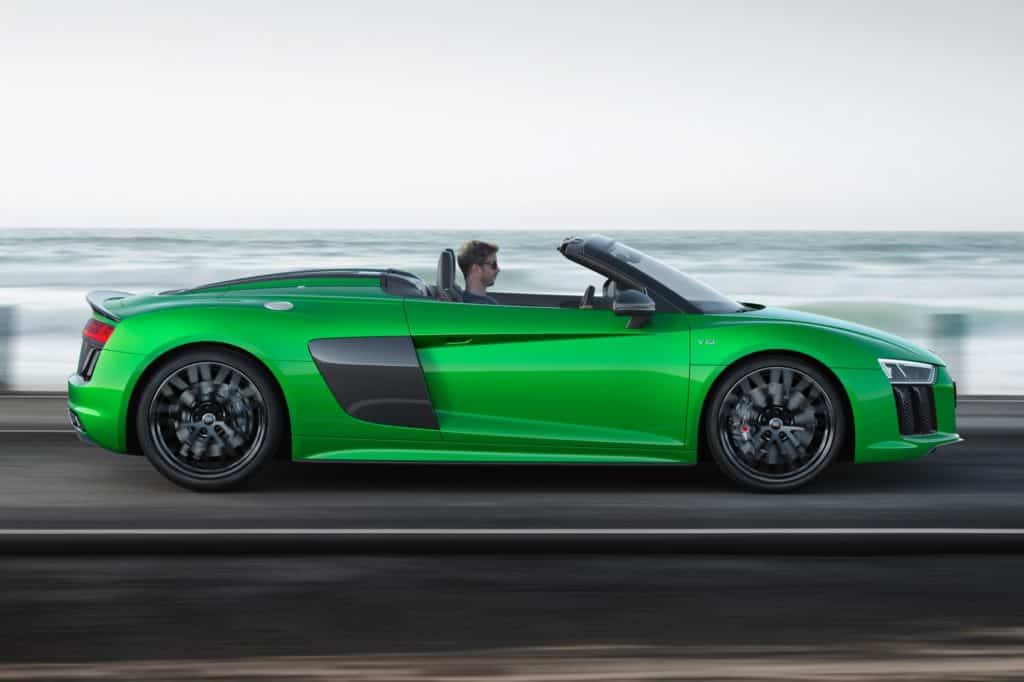 Many people wanted to know if Audi is working on more track focussed R8 after Lamborghini launched the Huracan Performante. However, the company ended this speculation by saying that the R8 Spyder V10 Plus is last addition to the R8 range. As we speak, the next-generation Audi R8 is in the development. Several reports are suggesting that the V10 engine in the R8 will be replaced by the Porsche's 2.9-litre V6 engine. The pricing for the Audi R8 Spyder V10 Plus starts at £147,470 (Rs 1.22 crore) in the UK. There is a good chance that the R8 Spyder V10 Plus comes to India by the end of this year.
Also See: Audi RS7 Performance launched in India
Latest posts by Siddharth Sharma
(see all)