Facelifted Mahindra Scorpio Launching on 14th Nov
The facelifted Mahinda Scorpio is scheduled to be launched on 14th November 2017. Scorpio SUV is no stranger to us as this model is flourishing in the Indian car market since 2002.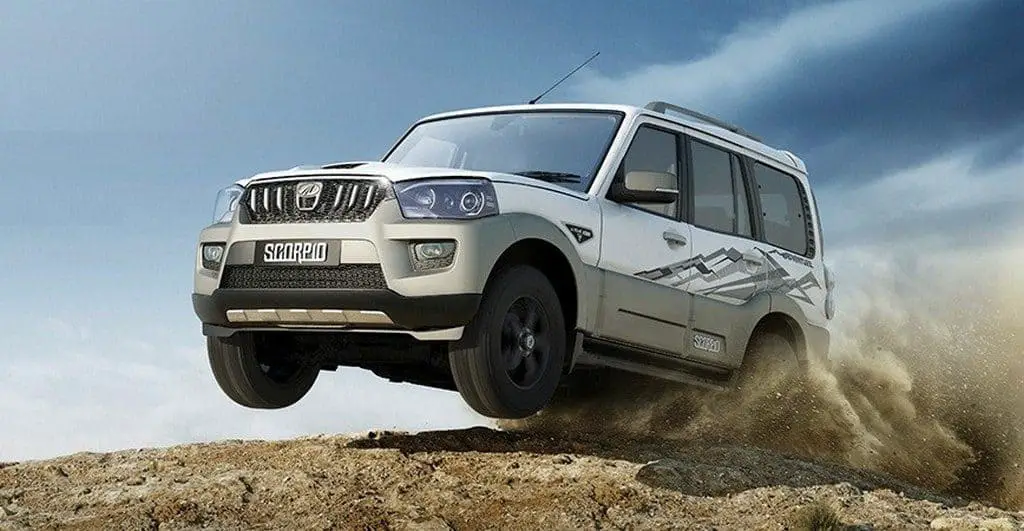 The company has managed to do so by giving it the timely facelifts. This time also, Mahindra Scorpio is expected to feature minor cosmetic changes as the all-new Scorpio is expected to come in 2020. In future, Mahindra is also planning to go full-electric. 
Design
Till now only camouflaged images of the new Scorpio has cropped up, so giving confirmation about the design changes should be futile. Speculation is the best we can do for now. The front of the new Scorpio will remain more or less the same albeit a new headlight design (LED DRLs maybe?), front grille with less chrome treatment, and altered lower bumper design.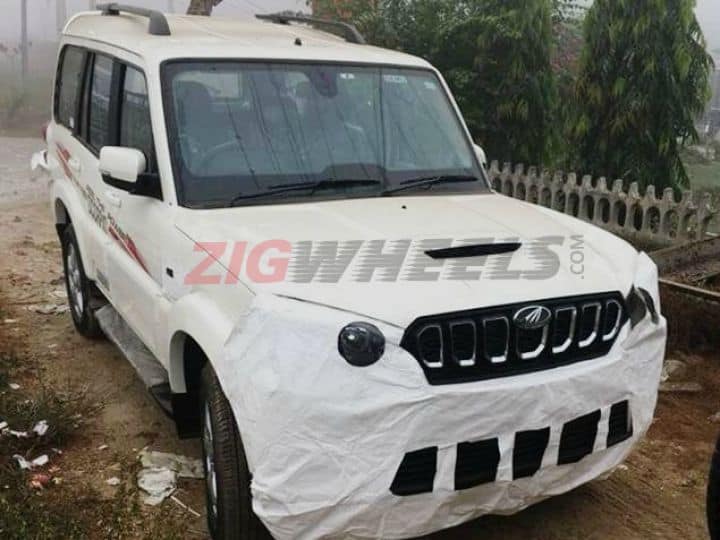 The spy shots also show the turn indicators integrated into the wing mirrors.The side view of the car will remain the same but new alloy wheel design can be expected. The company seems to have worked on the rear of the car as well because this area was camouflaged on the test mules. Checkout: XUV Aero concept
Mechanical changes
Apart from the design tweaks, we are expecting several mechanical changes to the facelifted Scorpio. Firstly, the 2.2-litre mHawk engine is rumoured to make 140 PS of power (around 20PS more than outgoing model) and output greater torque numbers (330 Nm) as well. Now the current gearboxes- 5-Speed manual and the 6-Speed auto is expected to be accompanied by new 6-Speed auto that serves the Mahindra XUV. This automatic gearbox is more responsive and smoother than the current one.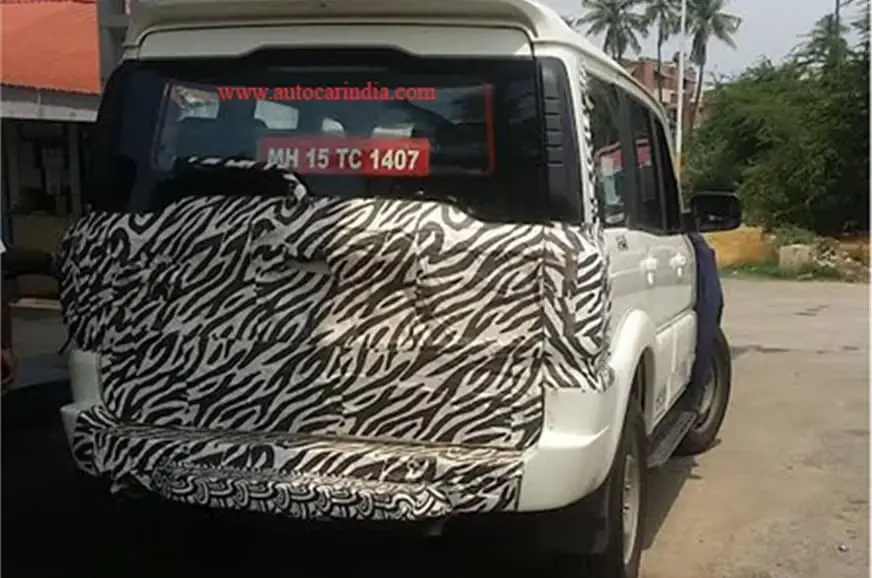 GST effect
Another point noting is that the new Mahindra could abandon the mild-hybrid technology due to extra taxation on the hybrid vehicles under GST tax regime. The company's MD, Pawan Goenka, today said the higher tax rate has put a few automakers' future hybrid vehicle strategy in a flux and such vehicles may lose their sheen.
"We will soon be coming out with a non-hybrid version of the Scorpio… Demand for hybrid vehicles will have to be reassessed. Hybrids may even get phased out," said Goenka in a conference call with reporters.
This is what Mahindra is doing in two-wheel space: Reviving BSA and Jawa brands
Latest posts by Siddharth Sharma
(see all)