5 Things You Should Buy At Royal Enfield Gear Sale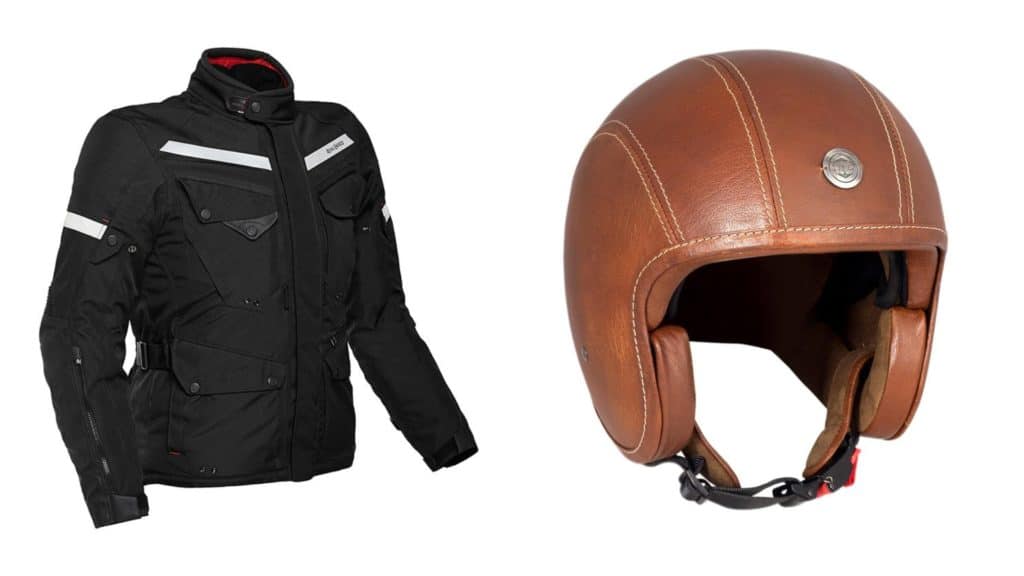 Royal Enfield gear and accessories are available with a 40 percent discount. It's not every day you see such discounts on Royal Enfield gear but it's stock clearance time. You may not find what you're looking for in the exact color or size. But if you come across something that fits and meets your needs, consider yourself lucky and grab the piece.
Royal Enfield Gear Sale 40 percent Off
Here are 5 things you should consider buying before it's too late.
1. Darcha Riding Jacket / Pants (All Weather Touring Gear)
Regular Price: Rs. 22,000 Jacket, Rs. 13,500 Pants
Sale Price: Rs. 13,200 Jacket, Rs. 8,100 Pants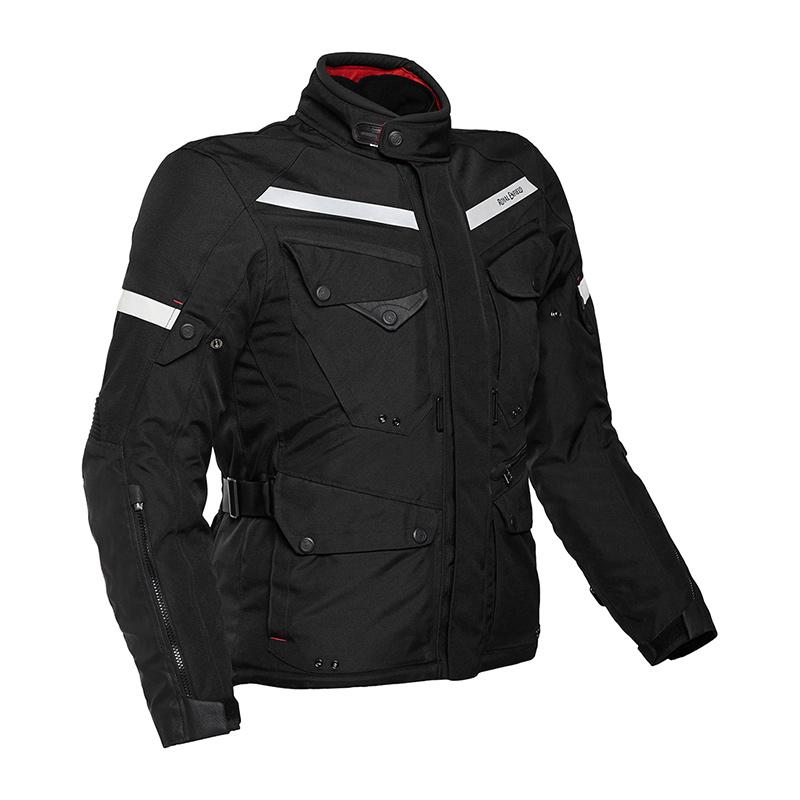 First things first. This jacket and pants are made by the Italian gear manufacturer RevIt with Royal Enfield branding. This combo won't look substandard even if you ride a BMW R1200GS or the Triumph Tiger So don't disregard it as an Indian product being sold at exorbitant prices. Once you factor in the taxes and shipping costs from a western country, the final price will come around the regular retail price. So you're getting import quality AND the warranty without having to deal with the overseas shipping and custom duty headaches.
Take it from someone who bought the Scorpion touring jacket and Bogotto touring pants and ended up paying Rs. 25,000 for the pair. Unfortunately, the waterproof liner in my gear is not removable. So, it has to put up with the everyday stresses. That made it leaky within a year. Not the mention the suffering I had to endure during northern summers because of a waterproof layer.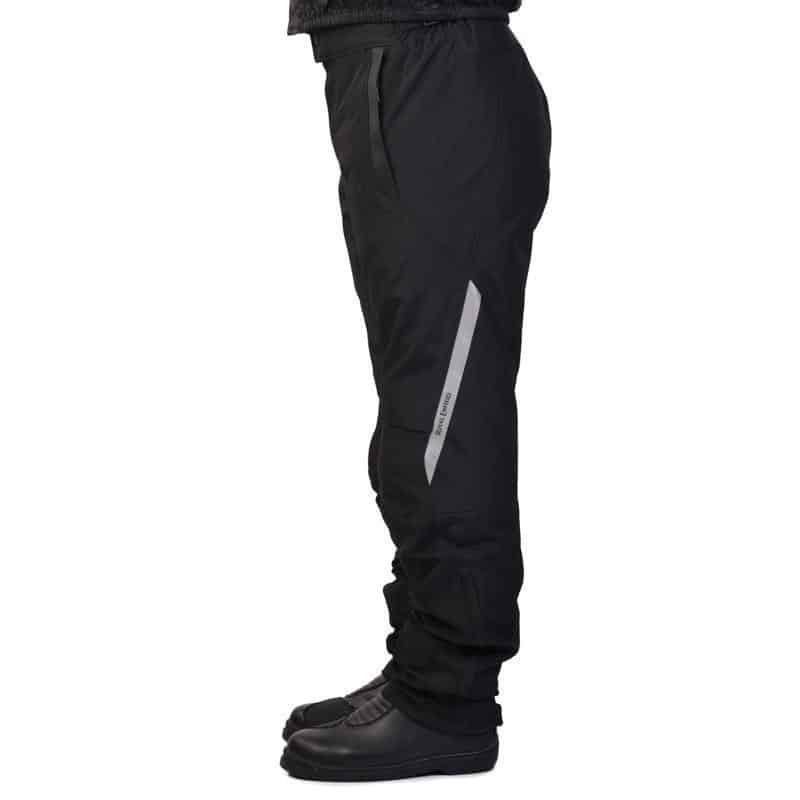 Royal Enfield Darcha Jacket Pant Features
Removable waterproof liner and thermal liners for the jacket: This means you won't turn into a plate of steaming momos in summers. This also means that the waterproof liner won't be used every day and will, therefore, retain its waterproofing powers for longer. The thermal liner will be great for a trip to the Himalayas.
Removable thermal liner for pants
CE Level 1 armour for elbows, shoulders and knees: For impact protection
500D fabric: For abrasion resistance
Ventilation zippers – front and back: To keep drop your body temperature on hot days
Adjustment straps at waist, biceps, forearms and cuffs: For a customised fit
7 Pockets for jacket
2 Pockets for pants
Accordion stretch fabric at elbows, knee and waist
Reflective inserts: For visibility at night
Problems
The pants don't come with a removable waterproof liner. So, it won't stay waterproof for so long if you wear it day in and day out.
2. Skyn Base Layer
Regular Price: Rs. 950 Top, Rs. 950 Bottom
Sale Price: Rs. 570 Top, Rs 570 Bottom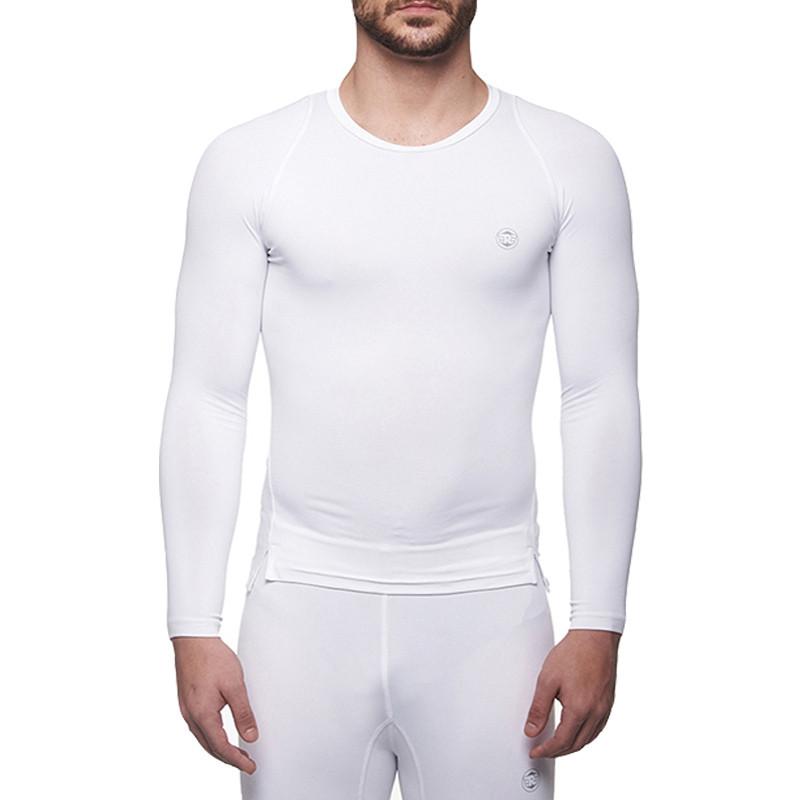 The monsoons are here. So, the base layer doesn't sound like it'll be of much help. But the summers will return. And for some of us, the hot and humid days have just begun. To beat the heat, you need a base layer. DO NOT rely on cotton vests. They don't wick sweat very well and take a long time to dry.
Don't trust me? Take it from Shumi, Overdrive's editor and a veteran motorcyclist: Riding Gear: Base Layers Change Everything
3. Leather Waterproof Gloves
Regular Price: Rs. 3,300
Sale Price: Rs. 1,980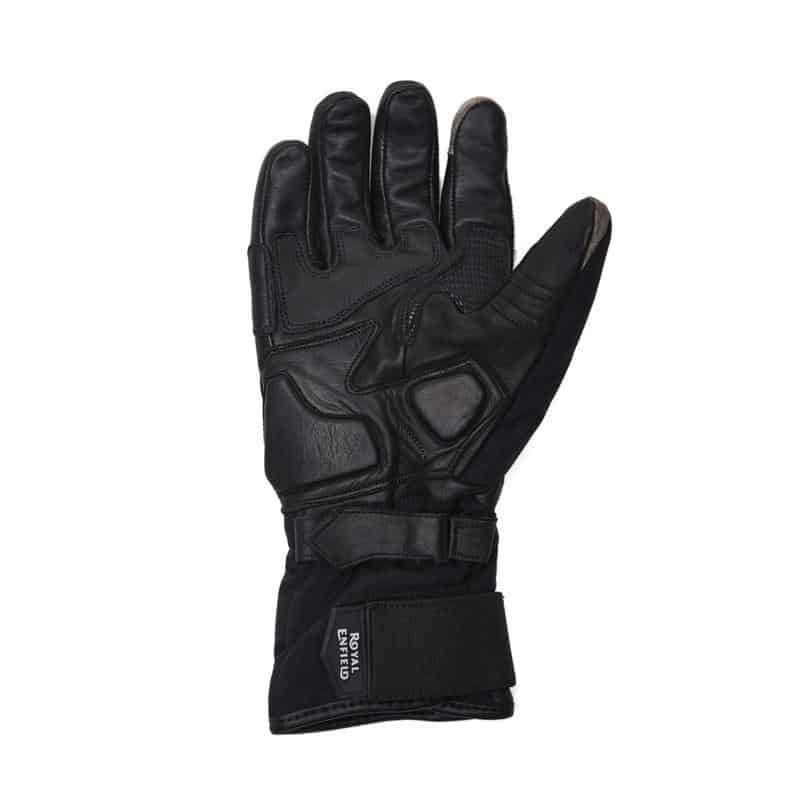 Everybody knows that leather has a very high abrasion resistance. Meaning, if you end up sliding on the road, with your palms facing down, then leather gloves are like insurance for your palms. And if you can have only one pair of gloves for a long tour, then this pair is your best bet.
These gloves are touchscreen compatible. There's a wiper attached to the left index finger to clean the face shield in rain. And that's about it.
I don't care much about the knuckle protection because it takes a lot of practice to learn to form a fist before impact. Since most of us are street riders and not professional track racers, we instinctively stretch our fingers and expose the palm when crashing. These gloves seem to have a reasonably thick padding on the palm to handle most falls.
4. Bradfield Leather Boots
Regular Price: Rs. 6,000
Sale Price: Rs. 3,600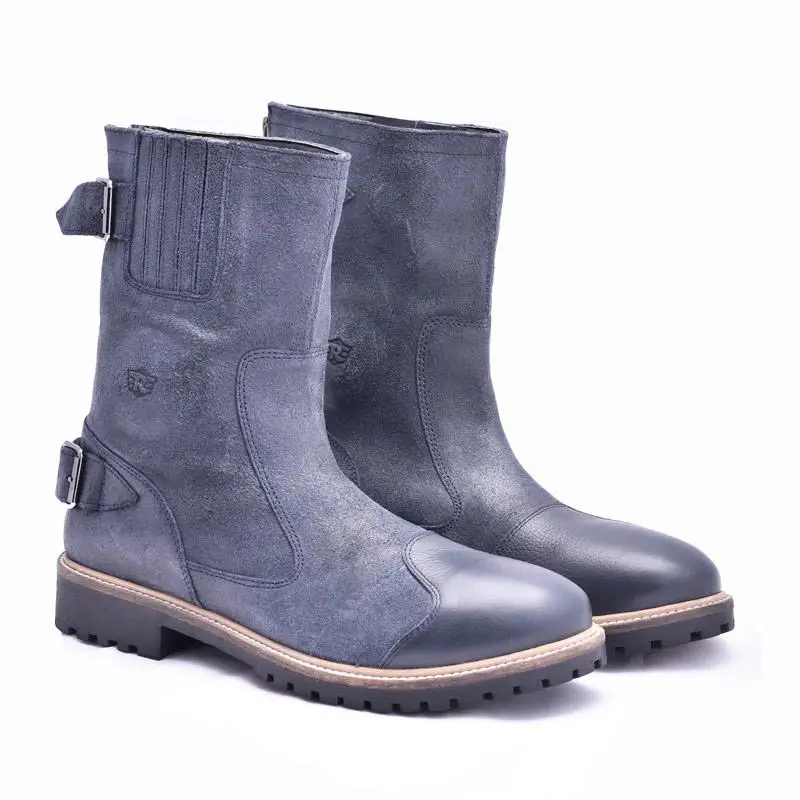 Now let's move from strictly functional gear and add a little style. These leather boots are just as stylish as they're safe. You can rock them off the bike and only those with a keen eye will be able to tell that these are motorcycle boots.
Features
Protection for the ankle bone (malleolus)
Full leather upper for high abrasion resistance
Reinforced heel and toe cap for impact protection
Stretch panels on the top side for easy-on-easy-off
Rear entry zipper; great as it won't collect dust and grime and will last long
No velcro; the noise velcro makes is annoying and it doesn't survive very long
Problems
Not For All-Day Comfort: These won't be as comfortable to wear all day long at work
Not Waterproof: Either avoid wearing them in rain or use a rain cover for the boot
No Ventilation: They'll toast your feet during a long ride on a hot afternoon
5. Classic Leather / Denim Helmet
Regular Price: Rs. 7,500 Leather, Rs. 4,500 Denim
Sale Price: Rs. 4,500 Leather, Rs. 2,700 Denim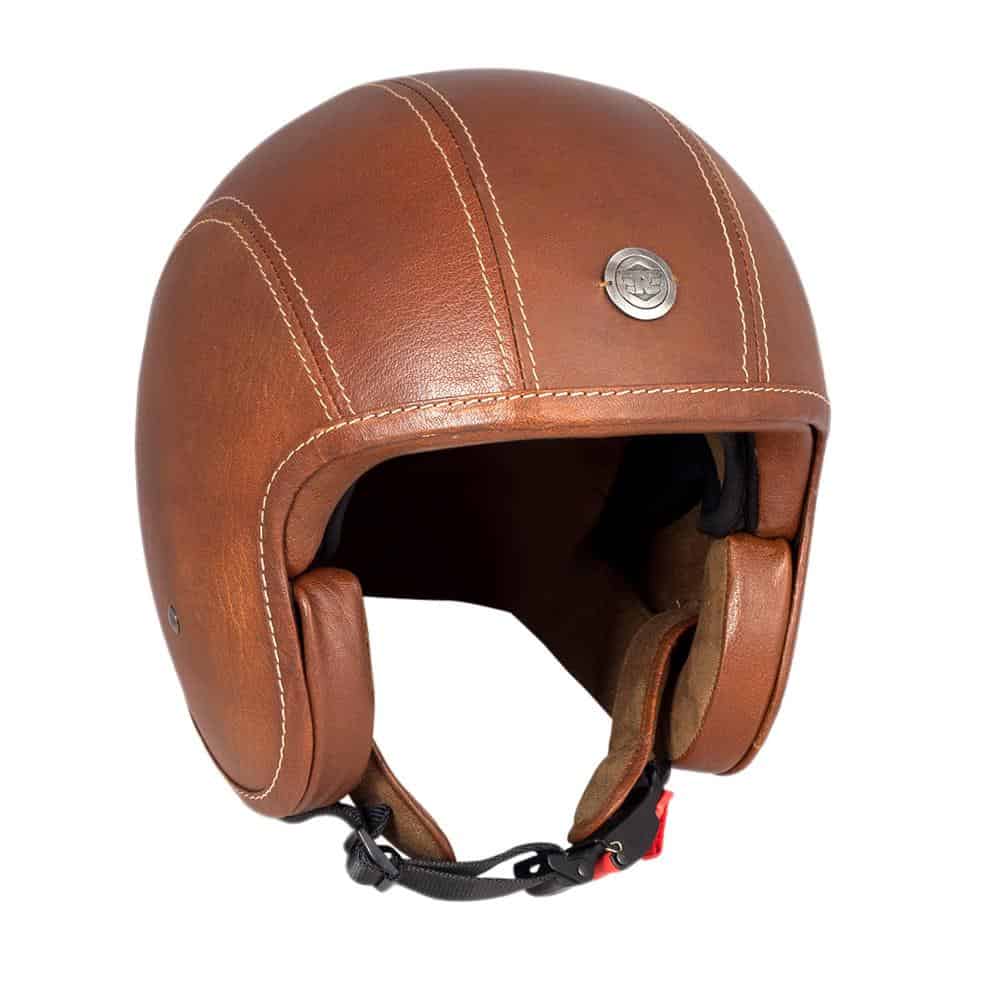 From a mix of style and function, let's migrate to all style and little function. These beautiful open face helmets provide very little in the name of protection. We highly recommend you wear a full face helmet on a 2-wheeler. But sometimes, it just seems logical to wear a half-face one when going on a short ride. It's also better suited for meet-and-greet kind of get-togethers at motorcycle cafes. And a half-face helmet looks phenomenal on a vintage machine like the Bullet, Classic, Thunderbird and especially the Continental GT.
Of all the open-face helmets available at the Royal Enfield gear store, two stand out the most. The leather helmet and the denim helmet. I happen to own the Denim variant. I find it so pretty that I'm planning to use it as an art piece at home.
Features
Leather/denim outer layer
Half face shield for denim variant
Goggle strap holder for leather variant
Adjustable chin strap
Comfortable inner liner that's removable and washable
These helmets are made by Steelbird. Surprisingly, the quality of construction is better than what you'd expect from an Indian helmet manufacturer.
Problems
No ventilation
Suitable for round heads: Indian manufacturers don't quite understand the importance of a good fitting helmet. They don't cater to the buyers with oval and intermediate noggins. So, if you have an oval head shape, you're better off sticking with an imported helmet. Intermediate oval is the most common head shape in India and the world. And my medium-oval head starts to hurt around the temples and front after spending about 30-40 minutes under this lid. Since it's not meant to be worn for long distances, we can forgive the maker for this shortcoming. But, be careful; even a short commute can make your life hell if there's heavy traffic.
The

face shield

of the Denim variant doesn't provide a tangible wind and dust protection for eyes
The tiny

face shield

also whistles when in up position – Thankfully, it's removable

Face shield

screws with RE logo on sides require tightening almost every other day
Only DOT and ISI safety: Even if you don't trust the ISI mark, you may still fall for the DOT certification. But, they're both very lenient. More importantly, both of these standards allow for self-certification. Which means, the maker can claim to have met the requirements until proven otherwise. I'd have prefered Europe's ECE sticker but it's a showpiece that can be worn as a helmet. I'm willing to live with that. Besides, when I'm wearing a helmet that looks as dope as this, I'd be cautious so as to avoid damaging the helmet in the first place.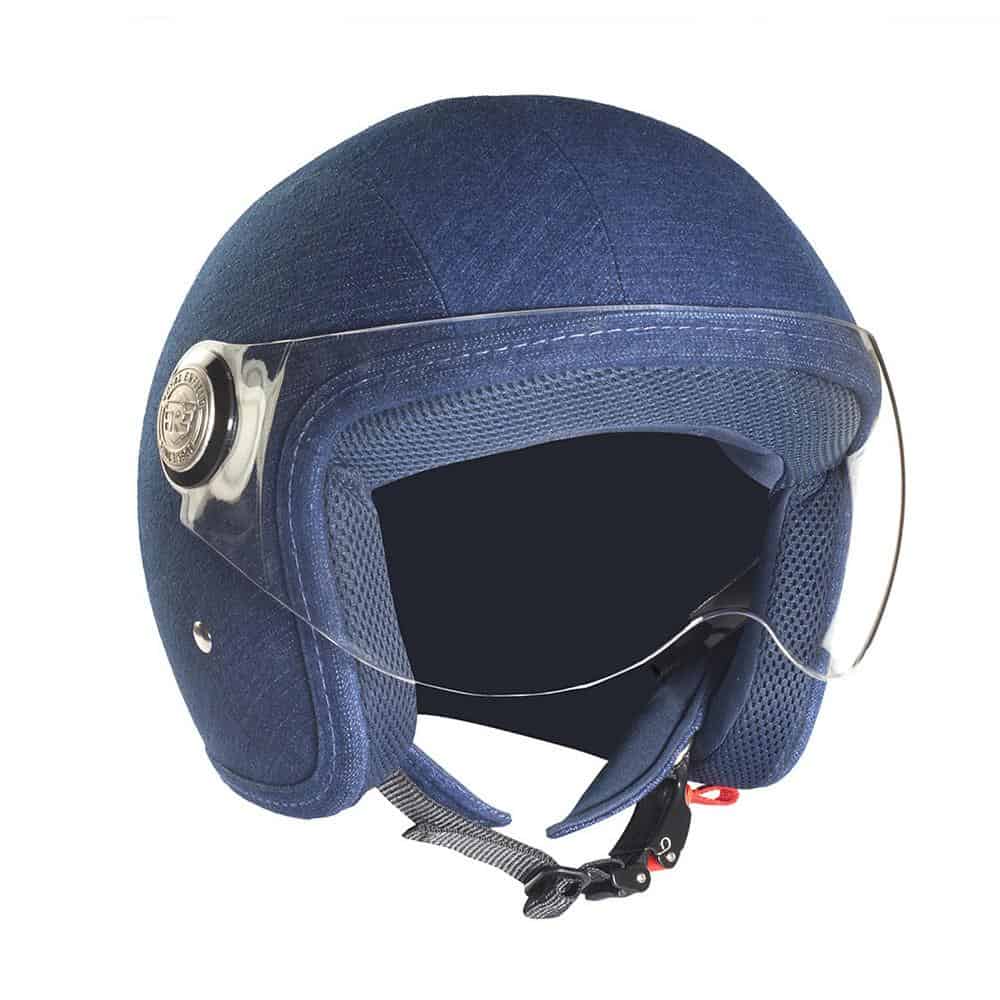 Solution
As you can see, most of the drawbacks have to do with the face shield. You can ditch it and pair the helmet with the REMX goggles. They're not of the best quality and they're also not on sale. But they'll protect your eyes from wind and dust. And you can get them with a removable mask.
Price: Rs. 2,000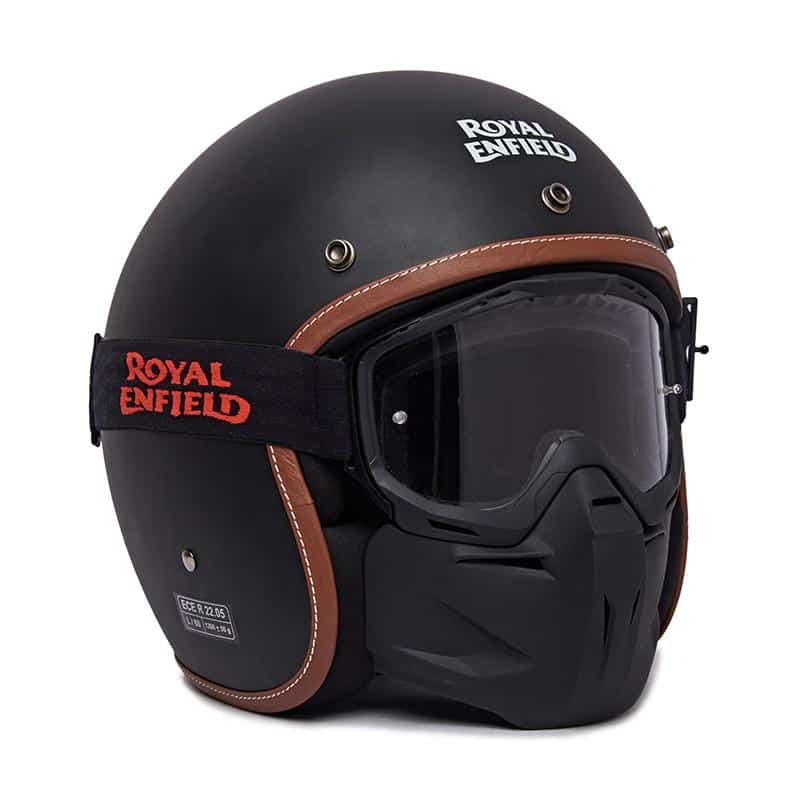 Go for the goggles + removable mask combo if you want to look like a total badass.
Link to Royal Enfield Gear store:
Darch Jacket: Black, White+Black
Darcha Pants: Black, White+Black
Skyn Base Layer: White Top, Black Top
Skyn Base Layer: White Bottom, Black Bottom
Latest posts by Guest Author
(see all)