2019 Mahindra Thar Getting new Platform
Mahindra Thar has made its name in the offroading community to be a rugged and capable vehicle. Now, Mahindra is readying the new Thar that will be based on an all-new platform.
This new platform will also make the next-gen Thar longer. Mahindra will use this platform for the other models as well but, Thar will be the first one to get it when it's launched next year. Also read: New Gypsy (Suzuki Jimny) Spied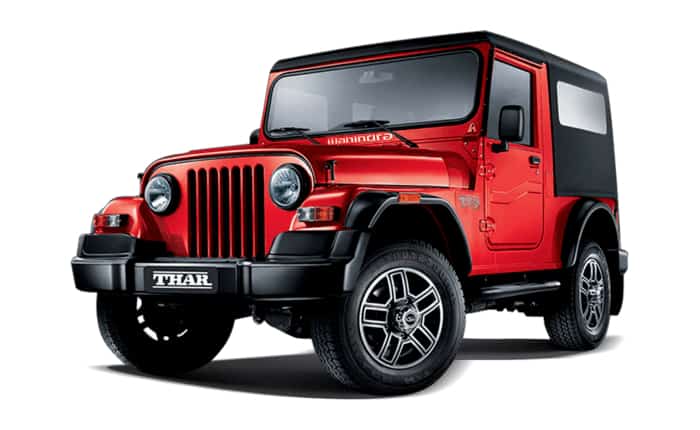 Mahindra Thar was first introduced in 2010 and then got a minor makeover in 2015 that added new bumpers, wheel arch cladding, and spruced up interiors. Powering the Thar sports is a 2.5-litre diesel engine that makes 108 PS of power and 247 Nm of torque. The engine is mated to a 5-speed manual gearbox. The All-wheel-drive selector is sourced from Borg Warner and the locking differential is sourced from Eaton. The top spec Mahindra Thar 4X4 is priced at Rs 9.10 lakh ex-showroom.
Mahindra Thar has quite a fan following in India. This can be witnessed at annual events like the Mahindra Great Escape. Here off-roading enthusiasts really use the Thar for what it was designed for. Read about 2018 Mahindra Great Escape that concluded in Lonavala.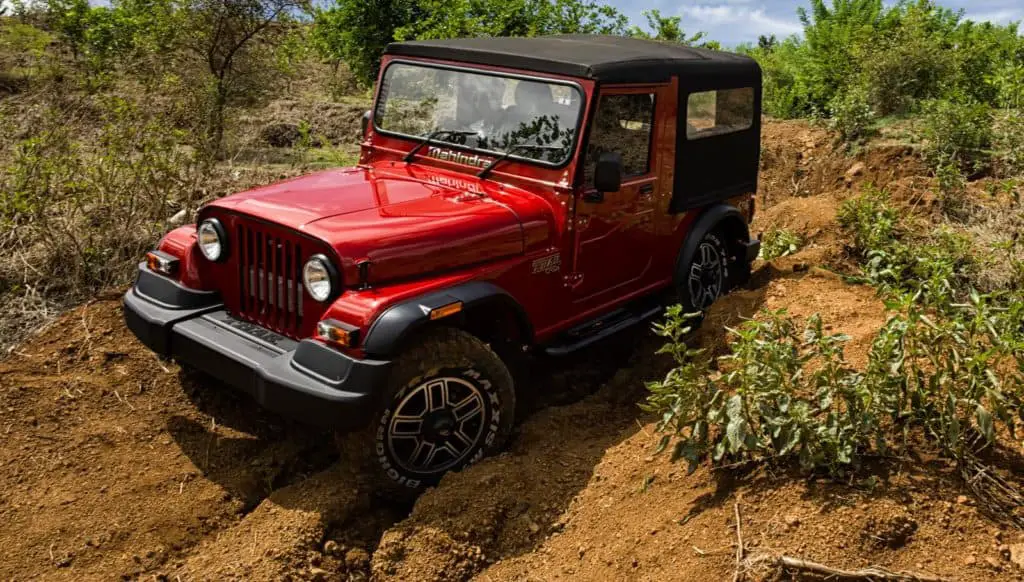 What to expect from the new Thar?
Mahindra Thar is an established offroader that has nothing to prove. However, it lacks when it comes to daily drivability. It's lacking in several important areas like safety, interiors, comfort, and modern-day features.
Mahindra will try to position Thar as a capable off-roader that does not compromise on other essential requirements. Since stringent crash testing norm will kick off 2020 April onwards, Thar needs to be able to pass that.
The ladder frame chassis will be ditched for the body platform and that automatically ensures better ride quality. Thar has now become a cult brand and all Mahindra is planning to do now is to increase its target audience by making the new Thar adventure cum lifestyle vehicle. In looks, we think that the 2019 Mahindra Thar will take inspiration from the Jeep Wrangler.
2019 Mahindra Thar Spied Testing (Updated on 7th Dec 2018)
We have been waiting for new Mahinda Thar for a while now. Thankfully, the launch date looks quite close because test mules of new Thar are already on the road. Mahindra is very secretive about the testing and a camouflaged Mahindra Thar was captured near Chennai.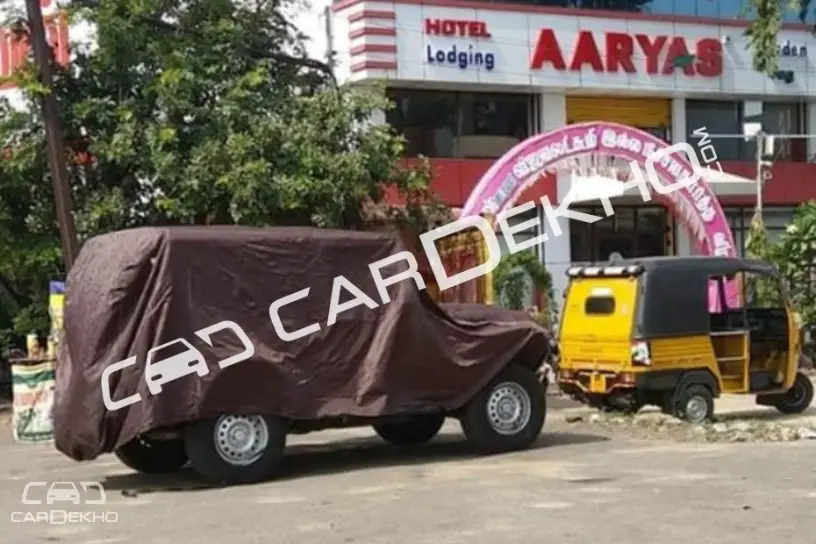 Just looking at the silohuette, we can tell that the next generation Thar will have a bigger footprint. It looked wider, taller and much beefier than the current model.
Some reports are saying that it's possible that Mahindra and Sssangyong collaborated in this project.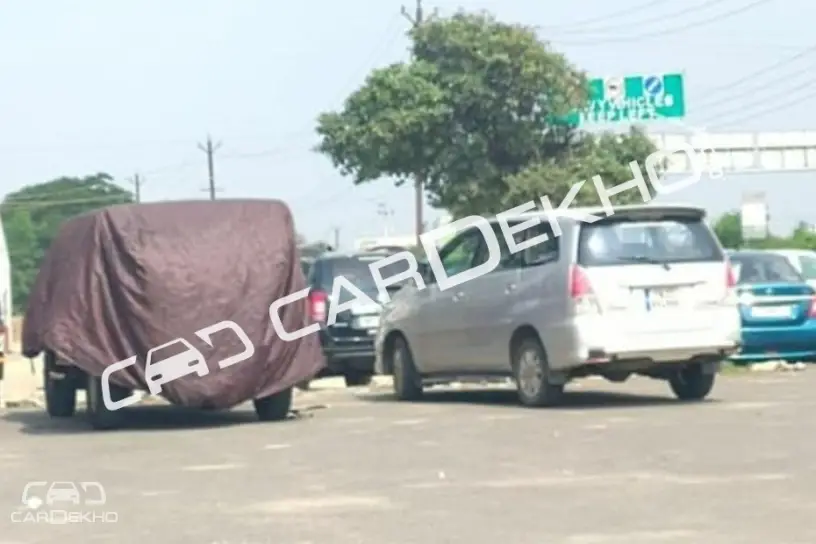 Mahindra Thar is loved for looking like the original Jeep CJ5 from the 60s. You should be happy to know that the retro charm about the Thar will be carried over to the new model.
In the picture where it's covered, we can notice that the wheel arches will be big and muscular in the 2019 Thar.
This is just a teaser of what to expect from the next generation updated Thar. Just like you, we are curious to know about the interiors, engine, frame, features, and most importantly, price.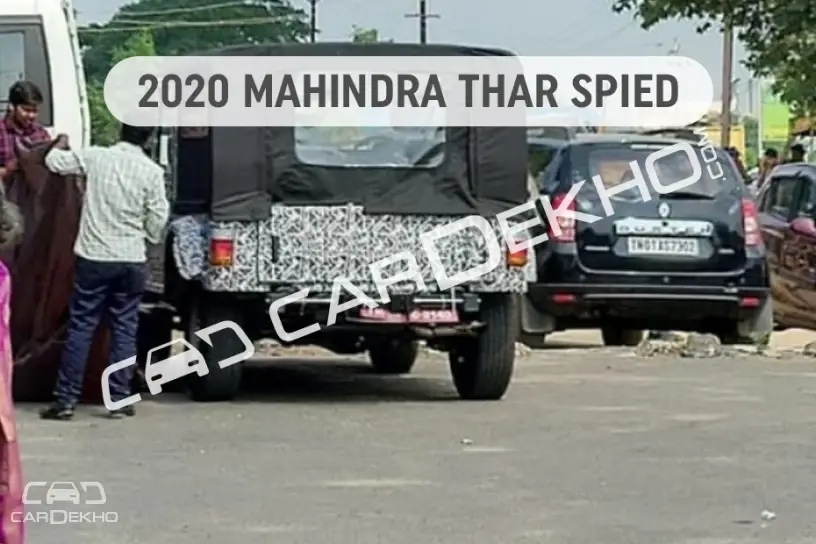 Our expectations are quite high from 2019 Mahindra Thar. What would make us happy is modern features like touchscreen infotainment unit, well-finished interiors, Safety features (ABS, Airbags, Hill Start Assist), and more refined engine. (Image Source: Cardekho)
2019 Thar vs Maruti Suzuki Jimny
The new Suzuki Jimny was launched last month in Japan. This lead to Indians questioning if we will get Jimny in India as Gypsy replacement? Well, Maruti Suzuki has not confirmed this yet but Suzuki did mention that "Jimny will be sold worldwide". This gives us hope that Jimny will come to India and go against the 2019 Mahindra Thar.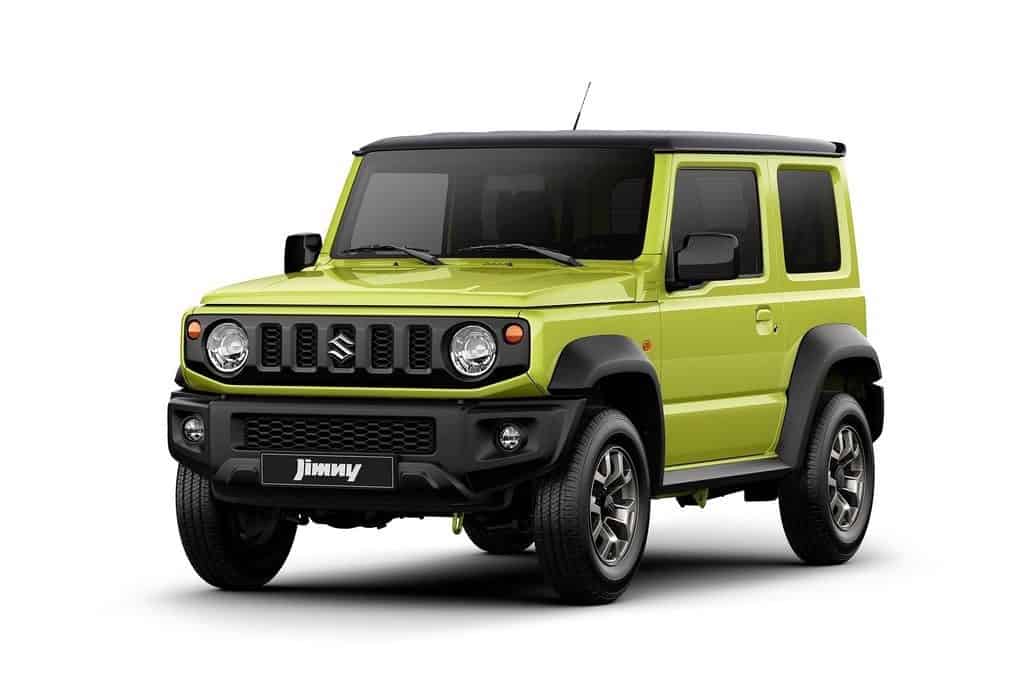 So how will these two vehicles compare? While we have seen and read reviews of the New Jimny, the same can be said about the upcoming Thar.
New Jimny is extremely refined compared to its predecessor while also maintaining its off-roading prowess. According to the reports about upcoming Thar, it will be much more refined too. This will mean that both Jimny and Thar are following a similar formula of making cult offroaders more usable. Therefore, the competition should be really close between next gen Mahindra Thar and next gen Gypsy.
What Rugged Off-Roading Vehicles you can buy Today?
Force Gurkha
Force Gurkha is extremely tough off-roader that's sole purpose is to carry you out of sticky situations. It's not going to pamper you in comfort and you might curse at it driving in the cities. Take it offroading with expensive SUV's, and the Gurkha will be the rescue vehicle for the day. Plus it looks so macho after a recent facelift.
Price: Rs 10.23 lakhs  ex-showroom
Engine & Gearbox: 2596cc, 4 cylinder diesel engine, making 85hp of power at 3200rpm and 230Nm of torque at 1400-2400rpm. It uses a 5-Speed manual Gearbox with the all-wheel-drive system.
Extra Features: Manual Differential Locks for both front and rear axles
Mahindra Thar
The present Mahindra Thar is the best-selling vehicle in its segment. It has a classic Jeep design that has remained evergreen for years. This no-nonsense offroading is quite capable out of the box. But growing offroading scene in India means that there are a plethora of aftermarket accessories available for Mahindra Thar. If you are a serious offroader, then I will recommend you to go for the current Thar instead of waiting for the new one.
I say this because over the years this current platform has seen several updates and is quite reliable now. Aftermarket accessories are easily available for this model. It has a ladder frame chassis that's know to be more suited for offroading.
Price: Rs 9.10 lakh ex-showroom (Top variant- Thar Crde)
Engine & Gearbox: 2498ccc, 4 cylinder diesel engine making 105 hp at 3800 rpm and 247 Nm of torque at 800-2000 rpm. Gearbox is a 5-speed manual with an all-wheel-drive system
Extra Features: Eaton locking differential at the rear axle.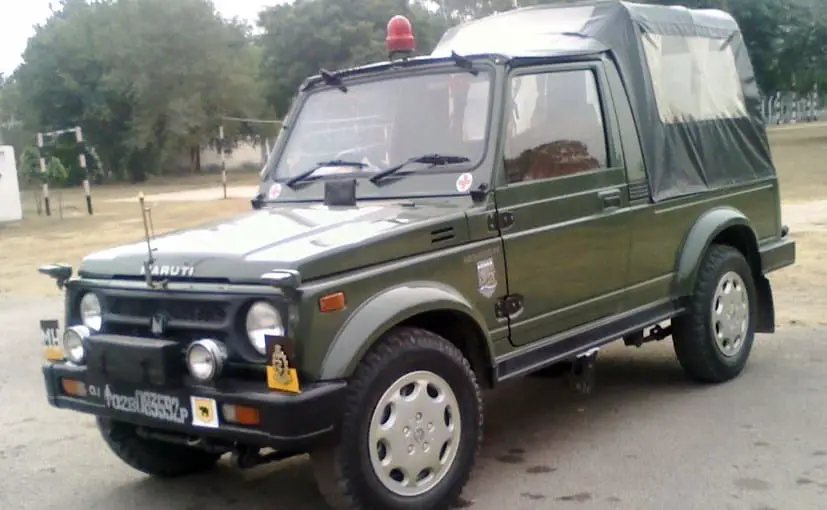 Maruti Gypsy
Maruti Gypsy is still one of the favourite hardcore offroaders to come to India. Offroading purist still chooses this for competing in competitions like Desert Storm, RFC, and Raid de Himalaya. This only comes with a petrol engine that's not frugal also. But that lightweight body, no frill mechanical gives it the edge over others. It's reliable, and if it does break down, it's easy to work on. These the trait you should look for in a vehicle that will be driven in remote locations. It's only available on order so you'll have to wait few months for delivery. However, there are plenty of Gypsy in the used car market.
Price: Rs 6.39 lakh ex-showroom
Engine & Gearbox: 1.3-litre four-cylinder petrol MPFI engine that makes 80 hp. The engine is paired to a 5-speed manual gearbox that sends power to all four wheels.
Extra Features: Hard-top and Soft-top option
2018 Mahindra XUV500 Facelift launched
Latest posts by Siddharth Sharma
(see all)