Top 5 Fun to Drive Used Cars Under 5 Lakh
If you read the post Top 5 #FunToDrive Cars Under 10 Lakh and concluded that fun comes at a price, then this one is for you. You should not have to sell your house to own a fun to drive car that also offers tremendous amounts of bang for the buck. I'm sure I could afford at least one of these 5 used cars if I just quit smoking and drinking.
#FunToDrive Used Cars
*Disclaimer: Cars listed here are for those on a tight budget. Rare-to-find cars like the Accord V6, Octavia vRS, Civic, etc. have not been included as they have been out of production for far too long. Sourcing parts and maintaining them on a shoestring budget is tough. Reliability is also important; so we've only chosen models that are 5-year-old or less.
1. Ford Figo Diesel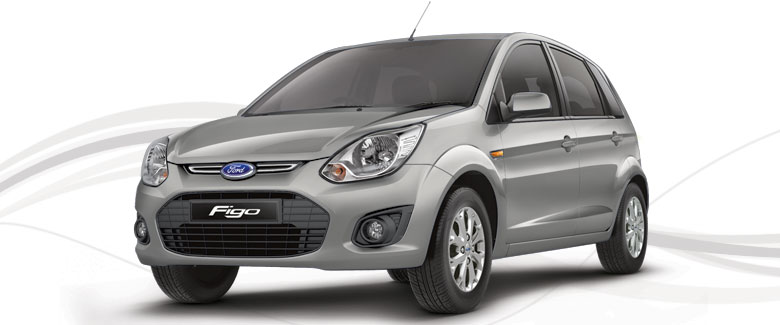 The Ford Figo launched in 2010, and it soon became company's money minting machine. It had segment-best handling characteristics without compromising the comfort aspect considerably. The petrol engine didn't have encouraging numbers, but the diesel was adequately powerful. It shared its powertrain with the bigger (Fiesta) Classic sedan. Space was also about adequate, but the boot was surprisingly accommodating at 284 litres. The air conditioner was a chiller and the diesel engine was relatively fuel efficient too.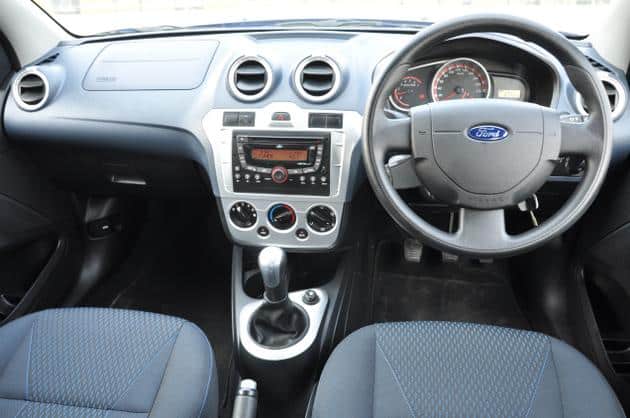 A 2012-2013 example with an average mileage of 50-60,000km can be found between Rs. 2 and 3 lakh.
2. Ford Fiesta (Classic) Petrol
The Ford Fiesta, which was later renamed to Fiesta Classic and then called just Classic, was another fantastic car for enthusiasts. The diesel engine was the same as that in the Figo and feels a little underpowered for its size, but petrol powerplant was a free-revving 1.6-litre unit. Double digit fuel efficiency figure is all you should pray for especially if you're planning to drive it with a heavy foot.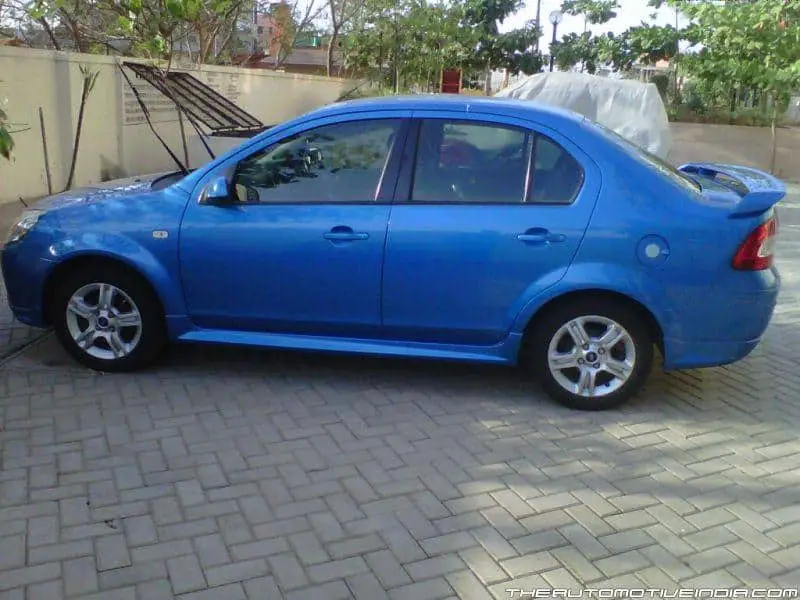 See if you can get your hands on the 1.6 S variant, which had a limited run. The S trim was a factory-tuned model with stiffened suspension and a remapped ECU for sharper throttle response. Cosmetic changes that differentiate the S include metallic pedals, door sill plates and a spoiler wing on the boot lid. It's difficult to find because only real adrenaline junkies bought it, but you can expect it to be better maintained because, you know, the junkies love their ride.
A 2012 unit should cost you about Rs. 3 lakh and the 'S' should be another Rs. 50,000. The newest piece you can find will be at best a 2011 model. Be prepared to go hunting if you're hell bent on buying the 'S'. Only a handful of buyers picked the 'S' and even fewer have the courage to let it go.
3. Fiat Punto 90HP Diesel

The Fiat Punto wears an Italian face that appeals to many. Thank God, it didn't do well on the sales charts, which has kept its price in the used car market much lower. The 90HP trim shares the basic engine block with the trusty Swift but develops considerably more power. The 74HP version of the Punto also sold alongside for a lower price, but it isn't as punchy as the 90HP version, thanks to its fixed geometry turbocharger.
In the used car market, the price difference isn't stark between the two options, but the 90HP one is a little difficult to find. A five-years-old or younger example in the used section could set you back by Rs. 4-5 lakh.
4. Volkswagen Polo 1.6 Petrol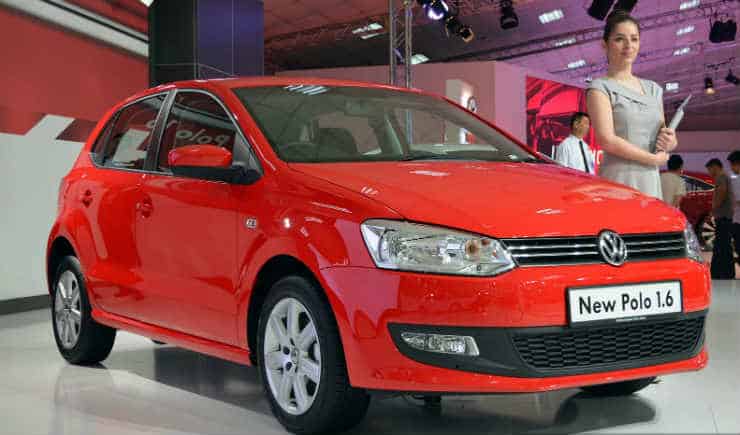 A lot of people haven't even heard of this unicorn. It wasn't much pricier than the 1.2-litre variant, but the new small car rules played spoilsport and shot the 1.6's price through the roof and demand down the floor. The Polo 1.6's 103HP figure made it a great option for enthusiasts. Due to the falling demand, VW pulled the plug on this one in 2012 and dealers got rid of the leftover stock as soon as they could.
VW's ride-and-handling balance is one of the best, and the Polo's suspension setup exemplifies that mature German ride quality. Manual transmission and lack of a turbocharger make it relatively simple to maintain and easy to fix. The GT TSI can't offer the same peace of mind. Being an international car, the window for modification is wide open for tuning it the way you like.
A reasonably well-maintained specimen can be found anywhere between Rs. 3 and 4 lakh, which makes it a great used car for the price.
5. Ford Fiesta Diesel
Just like the Polo 1.6, the Fiesta is another unsung hero on this list. Power wasn't its strength. Neither were looks. Some love it; I happen to be among the haters. The fit-and-finish was decent for the price, and the interior layout further polarised opinions.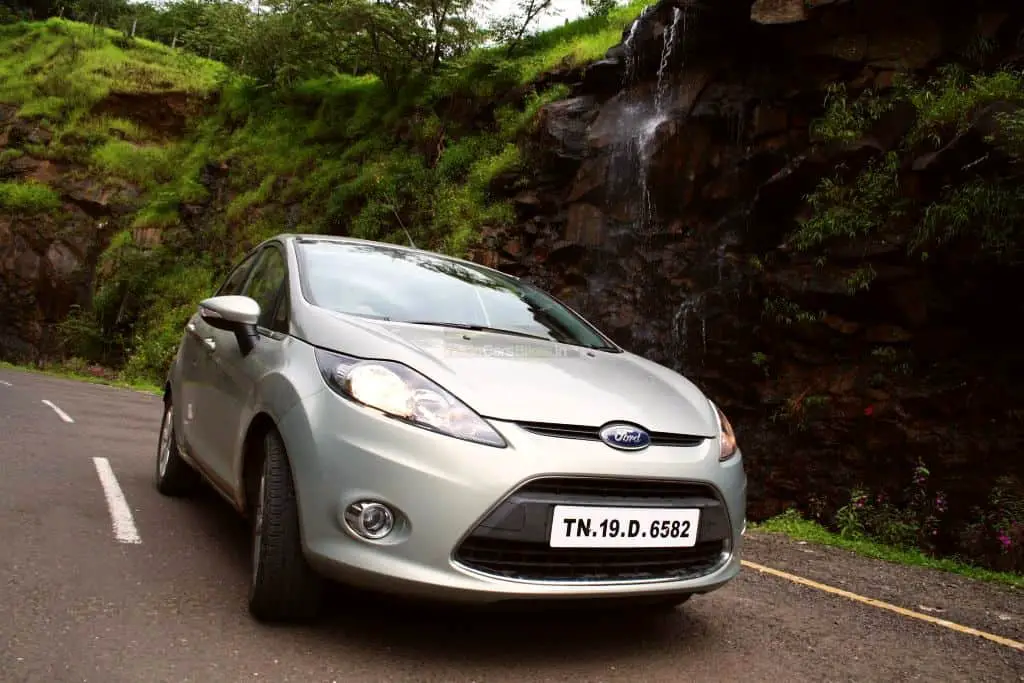 It's impossible to capture in photographs what this car delivered. It was the best handling car this side of Rs. 10 lakh, when new. Hydraulic power steering is absent to help it with its km/l figure, but the electronic unit comes very close to replicating the hydraulic's behaviour. It's responsive, direct and gives a lot of feedback. The steering and suspension setup complement each other and deliver a tonne of confidence to throw this car around corners.
Ford's first attempt at bringing back the Fiesta name didn't work so well. Lack of a petrol engine and steep pricing didn't help. With the facelift, Ford gave the car more features and a price correction, but nothing helped undo the damage.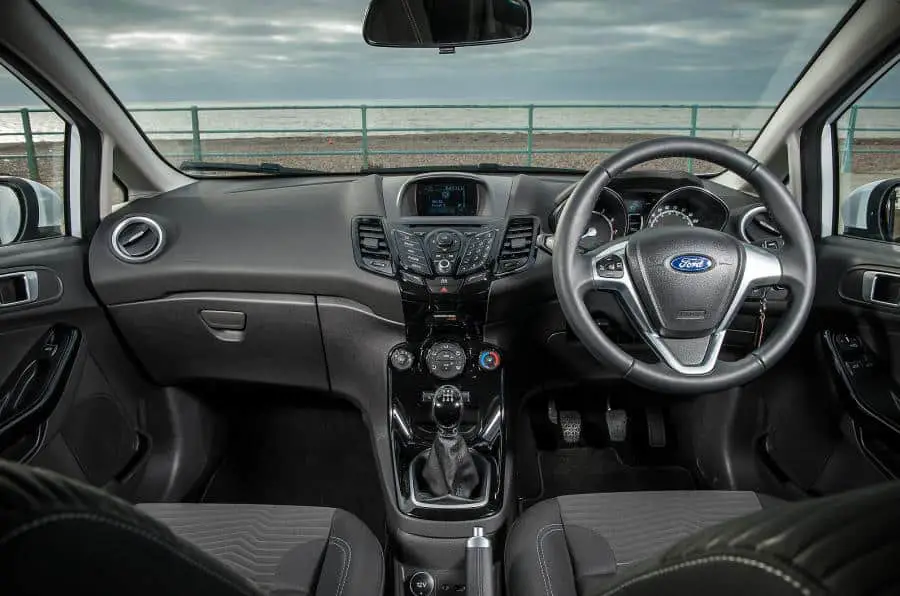 The 2012-13 crop of Fiestas retail for about Rs. 4.5-5.5 lakh in the used industry. With some negotiation, you should be able to bring it under Rs. 5 lakh.
Now that you know what's our top 5 fun to drive preowned cars, let us know your choice. Comment below.
Latest posts by Guest Author
(see all)