Top 5 Fun to Drive Cars Under 10 Lakh
You love driving and can't get enough of it. Or perhaps, you haven't driven much but would like to figure out what's the fuss behind #FunToDrive cars. Here's a list of 5 cars you can buy that will make you wanna look for reasons to get the car on the road while also serving your family needs with five seats and a boot.
Also Read: Top 5 #FunToDrive Used Cars Under 5 Lakh
*Disclaimer: I've selected models and their variants that may not have a lot of flash and technology to keep the cost down to a minimum.
1. Fiat Punto Pure (The most affordable)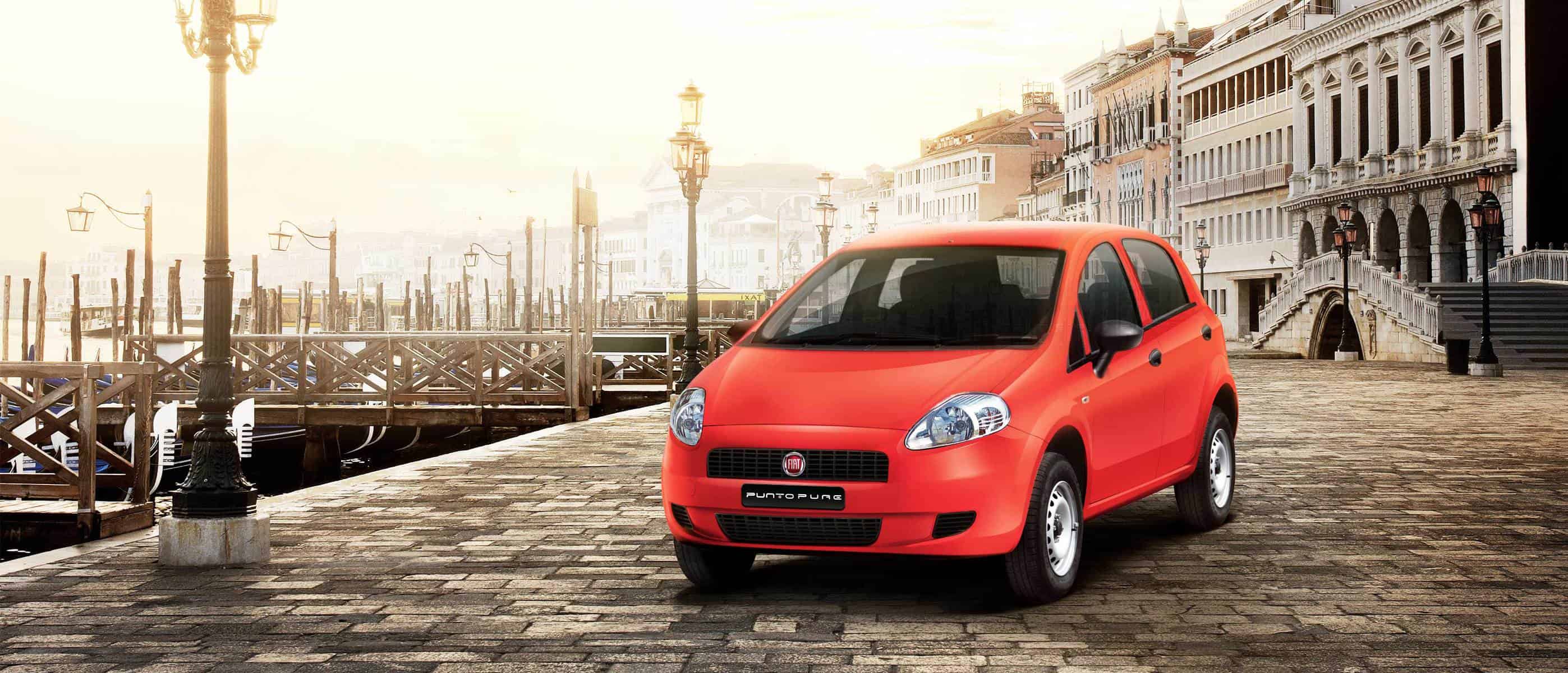 This is the cheapest offering in my list and it's available at Rs. 4.66 lakh for the petrol variant and Rs. 5.76 for the diesel variant. Buy the petrol trim only if you're tight on budget. It has 67HP and just 96Nm of torque, which will make acceleration slow. My recommendation is the diesel trim that makes 75HP and 197Nm of torque making it quite a blast while also giving you good fuel economy.
Take this Fiat out for a drive and you'll soon realise that the steering isn't just there to make directional changes. It's a talkative one and will never let you feel bored of driving. Why so? Because it's hydraulic and therefore impossibly direct and communicative. Once you drive hydraulic, there's no turning back.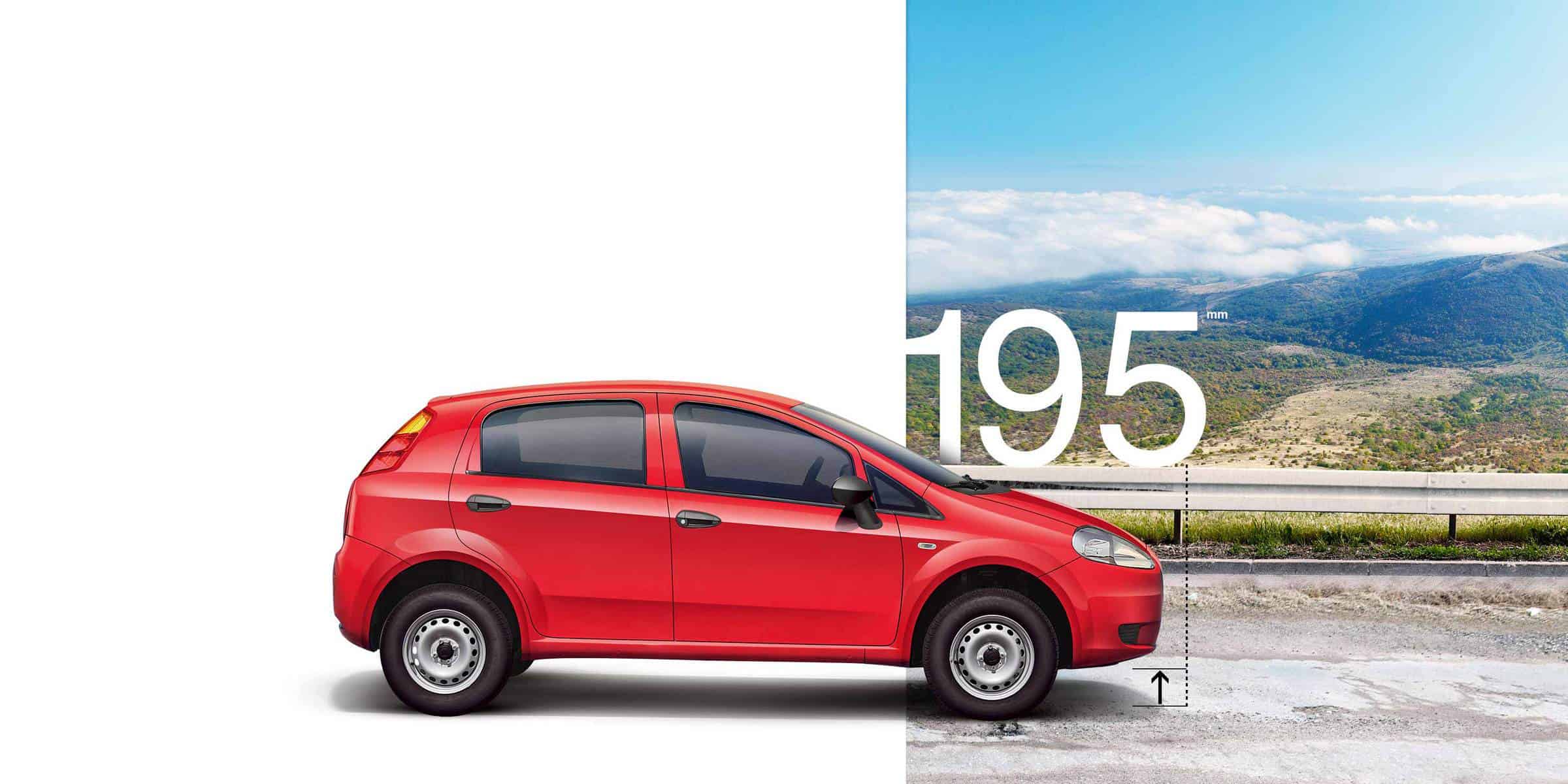 Of course, if you have even more money to splurge, you can go for the costlier Punto Evo but the Pure diesel offers the same amount of fun at a lower price point. The bonus here is its SUV-like ground clearance of 195mm. If you're worried about reliability, the company offers warranty for 3 years/1 lakh kilometres. The drawback here would be lower resale value and a very short first gear, which is sure to give your occupants head nods. This car doesn't like to be in first.
2. Maruti Suzuki Swift (Play safe)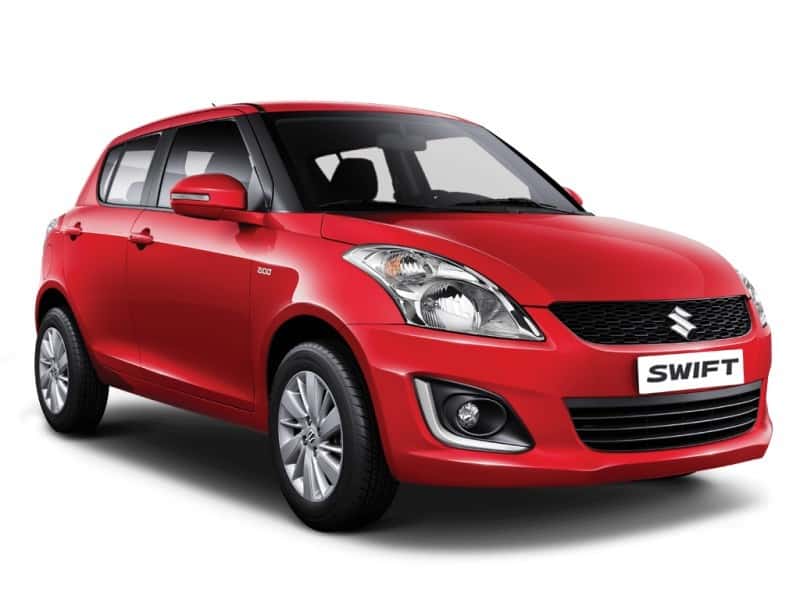 The Swift is the evergreen candidate that mixes a brilliant driving package with the ubiquitous and reliable Maruti brand name. The best part is that you don't have to pick a performance option between the petrol and diesel engines. They're both quite tractable, reliable, refined, frugal and #FunToDrive.
The Swift is so common that its parts are easily available and pretty much any mechanic can fix it in a jiffy. Swift's resale is strong and you can get healthy discounts if you're good at haggling. Safety kit is also available as an option on all variants. What hurts the car is its thin steering wheel that has a small amount of play dead centre. It weighs up well with speed and is one of the better electronic units out there. Brakes on the ABS-equipped variants offer better feedback and stop faster.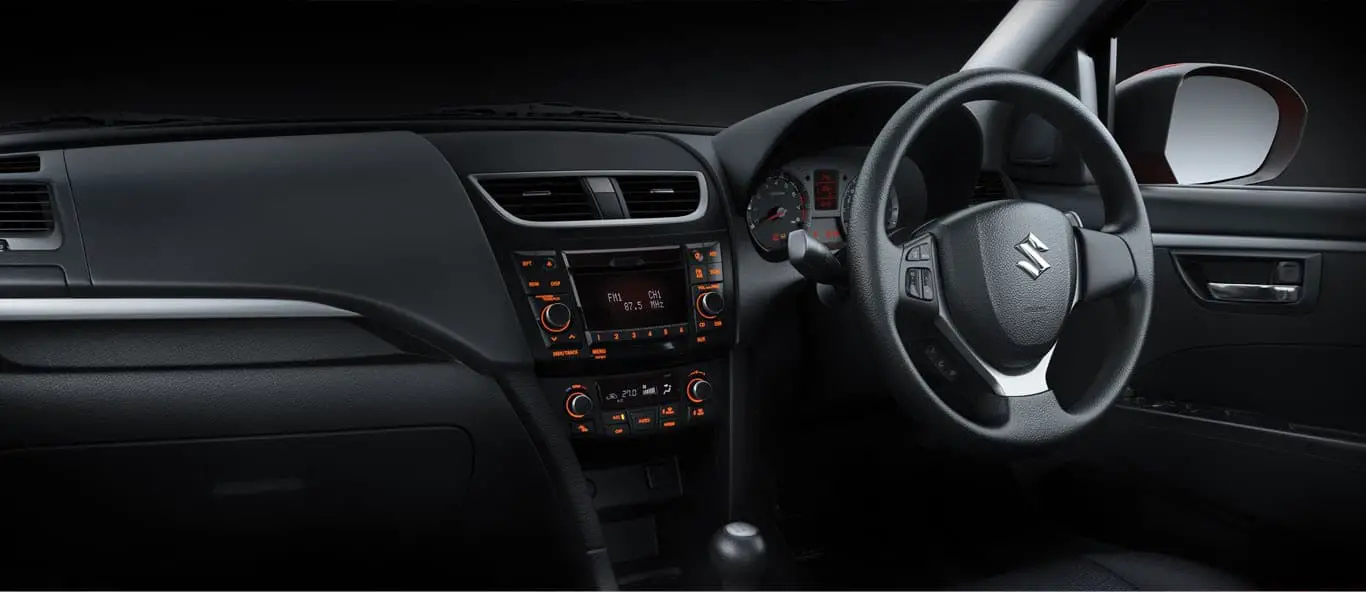 Pricing ranges from Rs. 4.87 to Rs. 6.85 lakh for the petrol and Rs. 6.11 to Rs. 7.58 lakh for the diesel trims. My pick of the lot would be the VDi trim with ABS, which comes reasonably well equipped. That turbo lag people complain about is the Swift diesel's strength. It's slow to respond below 2000RPM but blows you away beyond that. It won't suit the calm personality of the Ciaz, but on the Swift, it adds character. And yeah, it's addictive.
3. Fiat Linea Classic (The only sedan)
This is for the executives. Upgrading to a sedan is one way to convey that you got promoted. And there's nothing better than upgrading to something that'll put a smile on your face every time you're behind the wheel.
Linea Classic is to Linea what Punto Pure is to Punto Evo. You can go for the newer Linea but if fun factor is your top priority then you'll be glad to know that they're both evenly matched.
Variant-wise pricing is as follows:
Base (1.4-litre petrol): Rs. 6.46 lakh
Base (1.25-litre diesel): Rs. 7.51 lakh
Plus (Diesel): Rs. 8.08 lakh
Plus with alloys (Diesel): Rs. 8.25 lakh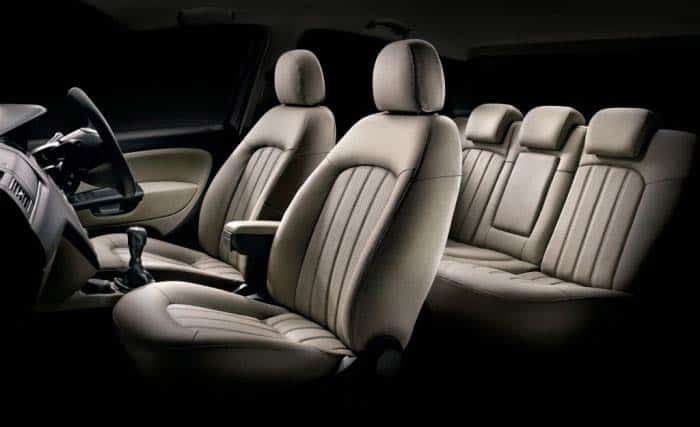 The car will feel underpowered for its class but not terribly so with both the engines. It shines in the handling department. Like other Fiats, the steering is hydraulic and resale is low. Pick of the lot is the diesel-powered Plus variant that gets ABS and music system along with a few other goodies. Go with the petrol only if your yearly driving is very limited.
4. Volkswagen Polo GT TSI (The only automatic)
Need speed? How much are you willing to spend to go 200km/h? The Polo GT TSI does that straight out of the box. Its puny 1.2-litre 4-cylinder engine packs enough tech to give several pricey cars a complex. Turbocharging, direct injection, quick shifting 7-speed dual-clutch gearbox are the highlights of this motor.
It doesn't corner as flat as Fiats but Volkswagen have struck a fantastic balance between handling and ride comfort. The car has a mature ride that's in line with what you would expect from a German luxury. The build quality and fit & finish are also better than what you could expect from any other brand in the segment.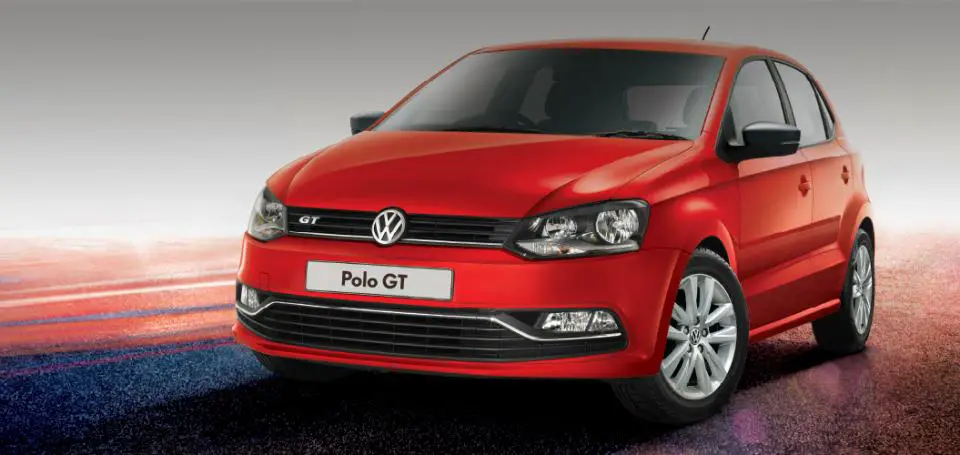 It's also the only automatic on the list so it's easy to drive in city traffic. There's cruise control too so you can relax while going Grand Touring with the GT.
The downsides? Its 7-speed DSG gearbox hasn't even been able to establish a reputation for being reasonably reliable. It's also incredibly expensive and complicated to repair. Just don't expect the GT to last a decade and remember to have fun with it while it's working.
At Rs. 9.07 lakh, it's a good value as is but depending on your negotiating skills, you should be able to get some discounts.
5. Abarth Punto – Fiat (The most #FunToDrive)

Take it from the Italians. They know how to make cars that talk straight to your heart. The Punto has always been a looker and a handler. With a turbocharged 1.4-litre petrol engine tuned by Abarth in Italy, it's now faster than it looks. The Fire petrol engine pumps the blood of 143 horses to a pair 16-inch scorpion alloy wheels in the front wrapped in 195-section rubber. 212Nm of peak twist comes at 2000RPM and stays there for another 2000RPM.

At Rs. 9.99 lakh, at least Delhi buyers can enjoy a lower slab of road tax while registering this hot hatch. It would've been the perfect #FunToDrive car if it wasn't for the  rubbery gearbox playing spoilsport.
Maruti Suzuki Alto K10 (The honourable mention)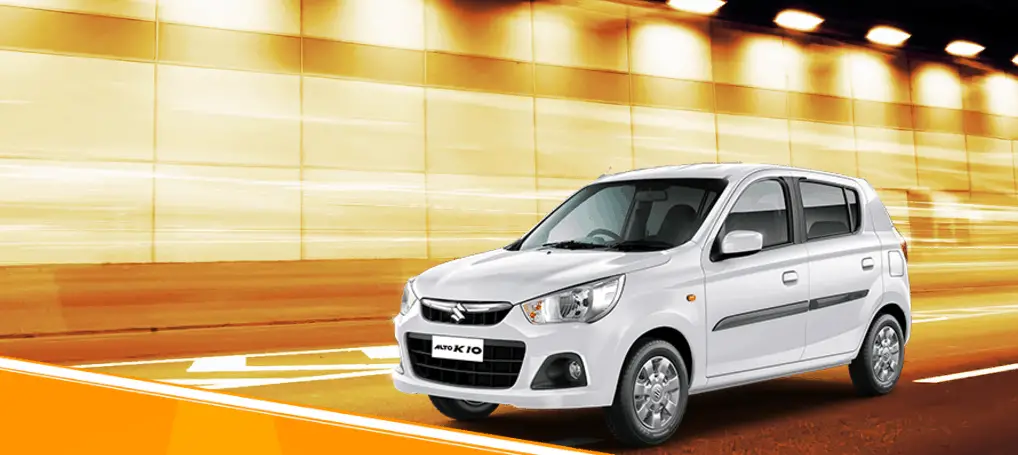 The Alto K10 packs a three-cylinder, all-aluminium block that displaces 998cc to produce 67HP and 90Nm. It's frugal, very refined and loves to rev. That's nothing to talk about, though. But add a fairly aerodynamic body shell that weighs next to nothing and you'll understand why it's a hoot to drive.
Narrow powerband and fewer horses will force you to work the gearbox to keep it on the boil, which makes it a #FunToDrive car. The option of AMT makes it a very practical choice too for first-time buyers or those considering a second car for city use. Unlike the Renault Kwid's AMT, this one allows the driver to choose the ratios so you can have it in the right gear for your #FunToDrive experience.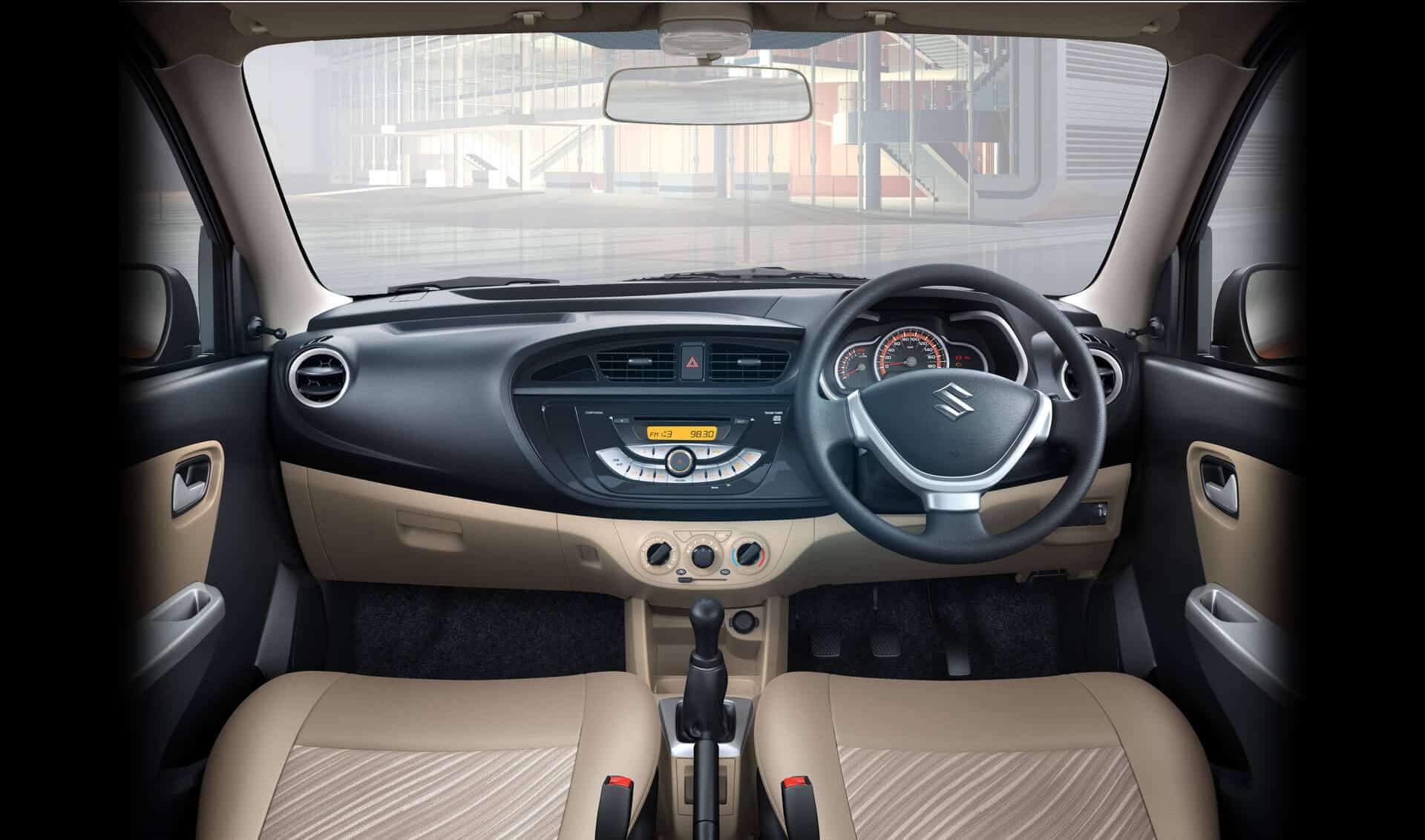 You'll hate the Alto if you're very tall as the legroom is compromised for all occupants. Also, note that the performance and ground clearance take a nose dive when fully-loaded.
I'd pick the LXi with manual transmission at Rs. 3.42 lakh, which gives me all the necessary tools to have fun even while going grocery shopping. The VXi gets front power windows, music system, tachometer and a few other features for an extra sum of Rs. 17,000. It's more engaging to see the revs climb as you floor the A-pedal. But, you can get that functionality with a dock for your Android smartphone and a Bluetooth OBD II connector. Combined, they'll cost about Rs. 600-800.
*All prices ex-showroom, Delhi
Also Read: Fortuner Vs Endeavour: What Should You Buy
Latest posts by Guest Author
(see all)