2020 Volkswagen ID Crozz Electric SUV At LA Auto Show
2020 Volkswagen ID Crozz electric SUV concept will have up to 300hp and a range of 500km.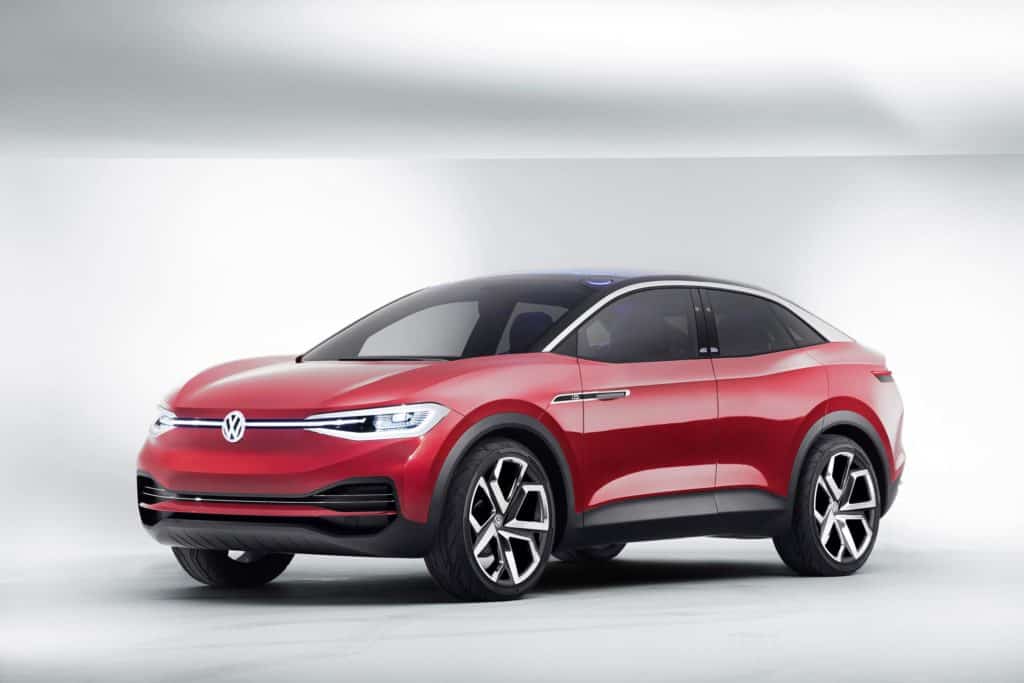 Volkswagen showcased its ID Crozz electric SUV and revealed its specs. The crossover belongs to the I.D. family of electric cars. The upcoming 2020 Volkswagen I.D. Crozz is on display at the 2017 Los Angeles Auto Show.
VW ID Platform – MEB
The Volkswagen ID Cross will have a scalable MEB platform. The scalable platform/chassis can accommodate batteries for a driving range of 400km to 600km. The MED platform is also scalable and can have multiple body styles. That's why the three VW ID cars have different styling. The Volkswagen ID Buzz is a microbus and the hatchback is simply VW ID (Volkswagen I.D.). The crossover wears the name Volkswagen ID Crozz. The ID Buzz is coming in 2022 and the ID hatchback will launch 2019.
The company's Zwickau plant in Germany will make MEB vehicles. China is also on the list to make MEB cars and platform. The company is also considering sourcing MEB platforms from its Puebla plant in Mexico. But fearing the current US administration, VW could also open its third facility in North America. The Chattanooga, Tennessee plant is running full capacity churning out Passat sedan and Atlas SUV. Golf, Jetta, Beetle and Tiguan come from Mexico.
Source: Wards Auto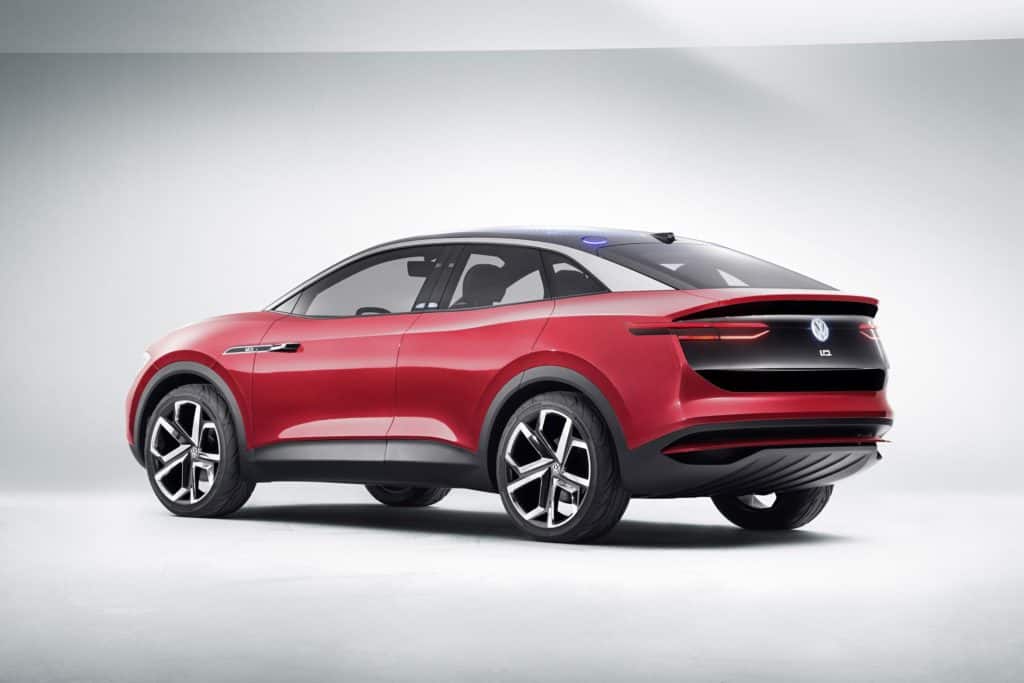 Volkswagen ID Crozz Range
The Volkswagen ID Cross will have a range of 500km. That's most likely for the top variant; the lower variants will probably have about 400km. For comparison, the Tesla Model 3 has a real-world range of 500km according to EPA. Volkswagen's claims could be coming from the more lenient NEDC European test cycle.
Volkswagen ID Cross Engine & Specs
Power
101hp front wheels for long range
201hp rear wheels for high performance
302hp total power
4Motion all-wheel drive
Torque
140Nm front wheels
310Nm rear wheels
450Nm total torque
Dimensions
4625mm length – Slightly shorter than Skoda Kodiaq but much longer than the Volkswagen Tiguan
1891mm wide – Wider than Kodiaq – 1882mm and Fortuner – 1855mm
1609mm tall – Shorter, more aerodynamic than Tiguan – 1672mm
Wheelbase
2773mm – Similar to 3-row Skoda Kodiaq – 2791mm and longer than Toyota Fortuner – 2745mm
Driving Range
400km to 500km – Top model; Tesla Model 3 has 500km as per the rigorous American test cycle
Battery Capacity
83kWh Lithium-Ion – Top model
Charging Time
80% in 30 min with 150kW fast charger
Seating Capacity
Weight Distribution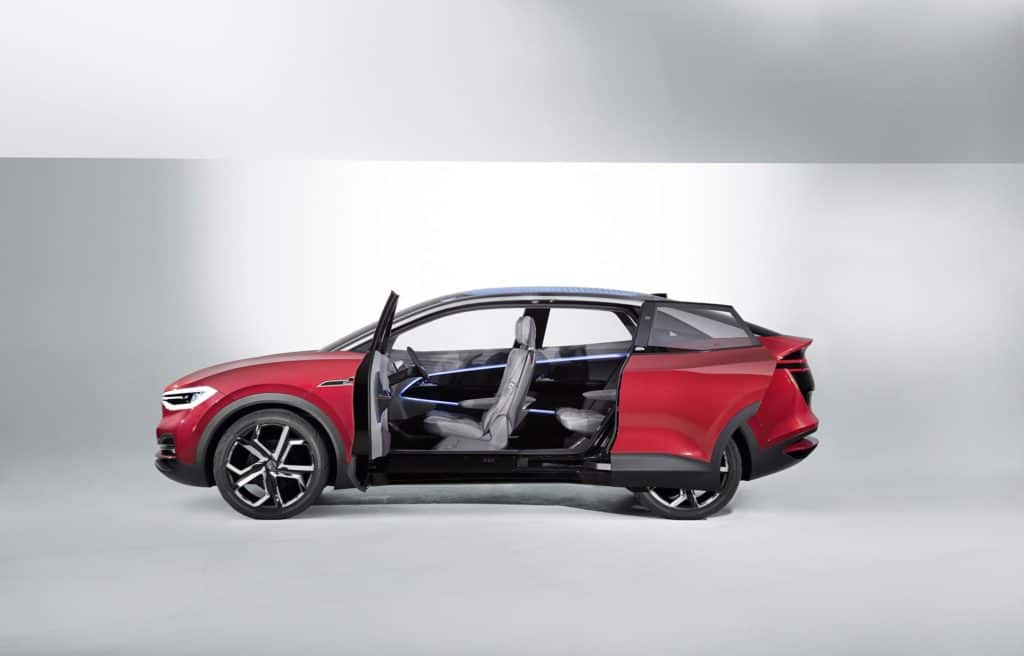 Volkswagen ID Crozz Features
The ID Cross will have self-driving capabilities. VW says that you can activate self-driving by touching the VW logo on the steering for 3 seconds or by saying, "Hello I.D., please activate Pilot mode".  The steering will then go back into the dash and give you more space.
Camera and colour screens instead of rearview mirrors
Voice and gesture controls for common cabin functions
10.2-inch touchscreen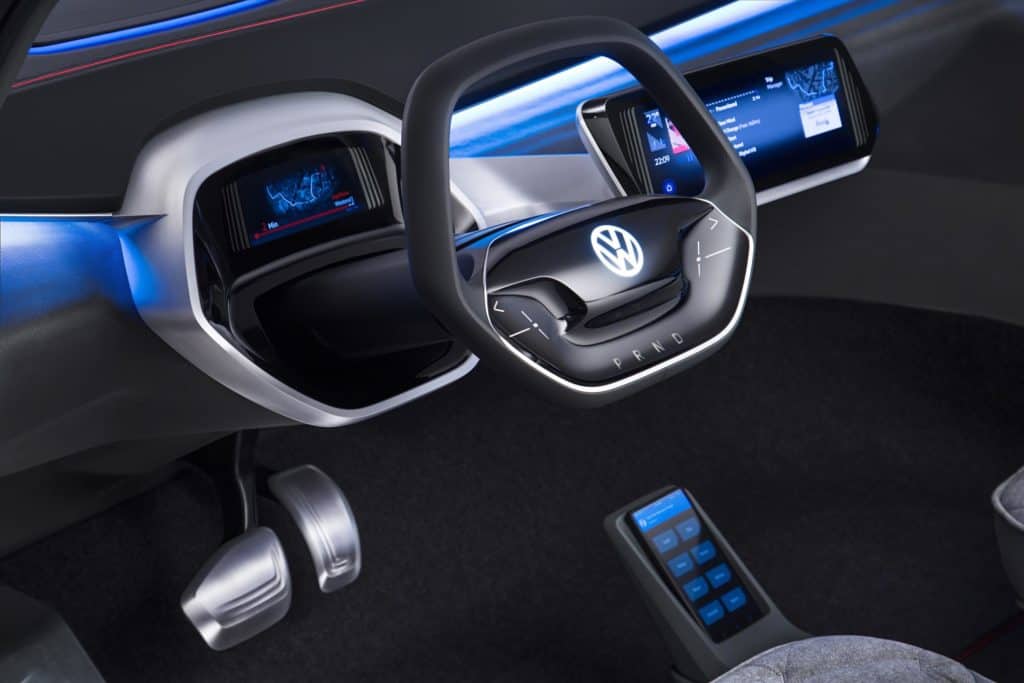 VW ID Cross India Launch
The electric crossover SUV will go on sale in 2020 in the US, China, and Europe. VW has no plans to bring it to India as the government doesn't have a clear deadline or incentives to promote electric cars. There's just an ambition to have only electric cars on sale by 2030.
VW ID Crozz Competition
In India, Mahindra is making the XUV Aero electric SUV. The XUV Aero and the VW ID Crozz have a lot in common. They're both SUVs and have electric powertrain. Also, the two cars have a coupe body style making them perfect rivals. If the Mahindra XUV Aero sees success here, VW might bring the ID Crozz to add some competition.
Crossover/SUV body styles are in high demand across the world. Electric powertrain and a crossover body make a great recipe for success.
Mercedes-Benz EQC: Mercedes Bez EQC SUV is already about to get launch in 2019. VW ID Crozz will definitely compete with Mercedes in this segment as on-paper specs look similar for both.
VW ID Crozz to be made-in-USA (updated: 24-Aug-18)
Hinrich Woebcken, CEO of VW Group of America told Autocar that Volkswagen will build two new electric cars in the United States. The publication said that the two concerning electric car are ID Buzz and ID Crozz.
However, later the spokesperson of VW said that references about US production of electric cars is a speculation and nothing is finalized yet.
VW ID Crozz is a Crossover as you know but ID Buzz is an electric van that takes inspiration from the retro VW van, Volkswagen Type-2 (Microbus).
This's what the Woebcken commented: "For strong product momentum, they need to be produced in the U.S.A., It's not possible to come into a high-volume scenario with imported cars. We want to localize electric mobility in the U.S."
By 2030, VW Group plans to offer an all-electric or hybrid powertrain in every model across its brands, everything from Skoda to Bugatti. This includes 50 all-electric VW cars by 2025.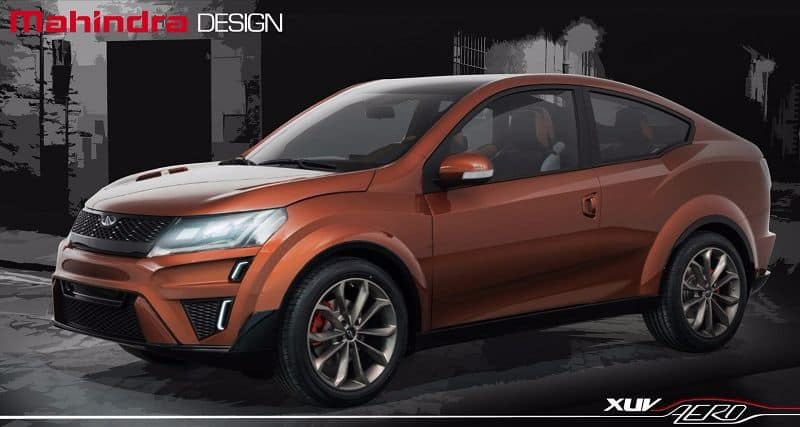 Also Read: 2019 Mahindra XUV Aero Electric Won't Get Suicide Doors
ID Crozz Price
There's no word on the pricing, but the ID hatchback will start at ~$30,000 (Rs. 19.5 lakh). The ID Crozz could start at $37,000 (Rs. 24.0 lakh) and go up to $42,000 (Rs. 27.2 lakh). VW only said that it'll be "affordable" and didn't give out a figure.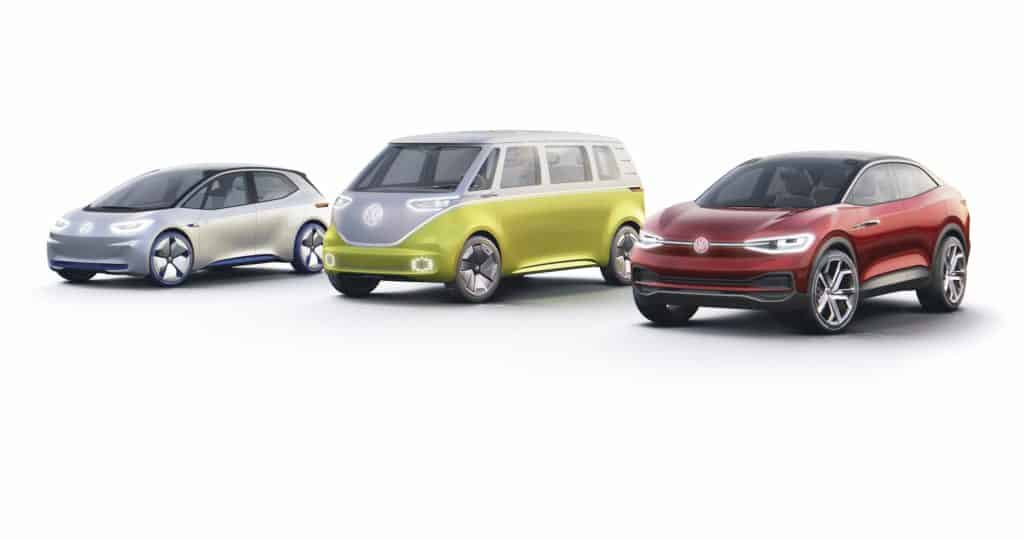 Why ID Electric Cars?
VW diesel scandal gave birth to the ID range of cars or at least sped up the development. After the dieselgate, VW America paid hefty fines but saved a few billion dollars. Volkswagen promised to use that cash towards development and deployment of clean vehicles in the US. Tesla is currently the king of electric cars. The Volkswagen I.D. family will help the brand establish its foothold in the segment. Post the diesel debacle, the company's market share in the US has dropped to just 2%. The VW ID hatchback will lead the offensive and go on sale in 2019.
Volkswagen ID Crozz Gallery
Latest posts by Guest Author
(see all)
Summary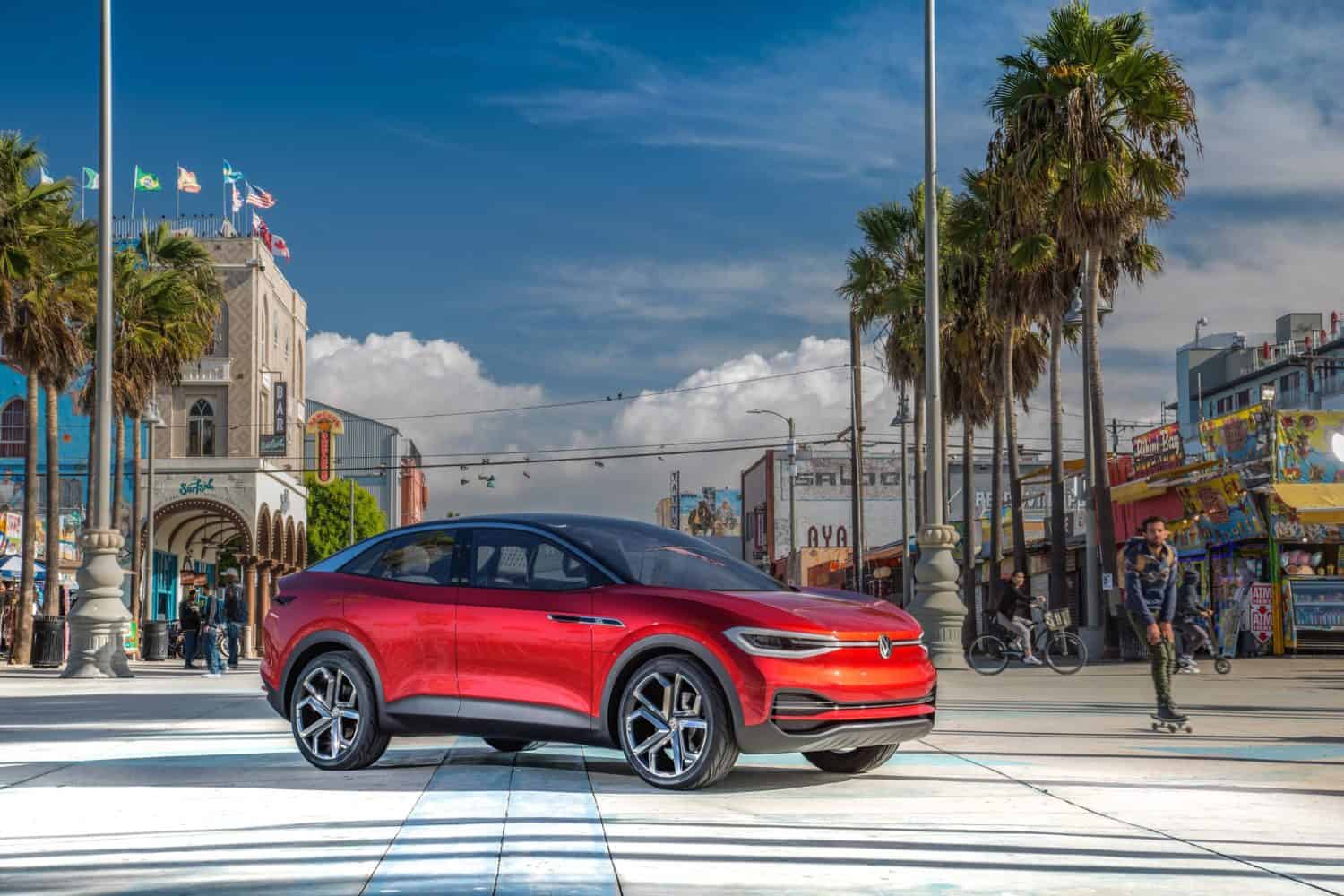 Article Name
2020 Volkswagen ID Crozz Electric Crossover/SUV - Range, Specs, Price
Description
VW ID Crozz SUV shows up at LA Auto Show. We dig into the details about I.D. Crozz electric crossover and other VW ID Cars.
Author
Publisher Name
Publisher Logo